*A mifold Compact Highback Booster Seat will be received. 
Grab-and-Go Compact Highback Booster Seat? Yes, please! My littlest one is 5 and STILL in his car seat. It grows with him and the weight limit I believe is 60 pounds, so he is good to go in that seat for a while still.
However, it is nice to have (when my son is ready for it), a booster seat. The inventor of mifold (the ultra-compact car seat) officially introduced its latest product (and second crowdfunding campaign), the 'hifold by mifold'.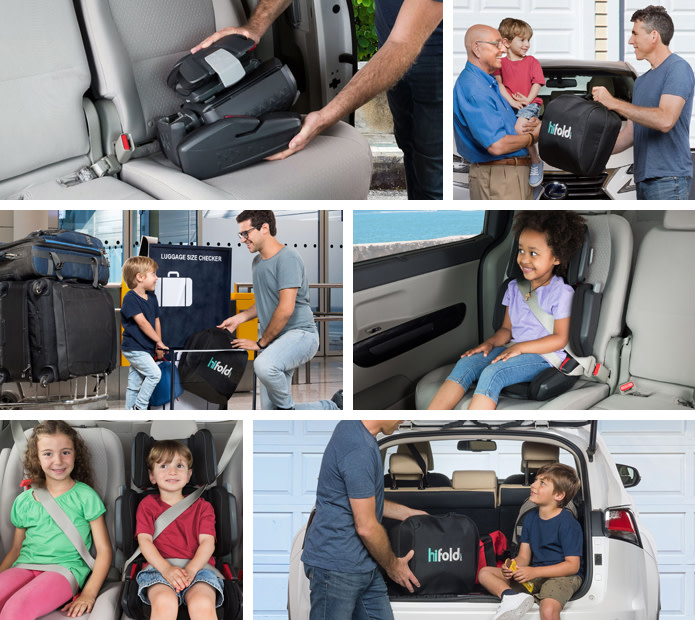 Compact Highback Booster Seat
The hifold is a highback grab-and-go Booster seat. This brings unparalleled compact portability to the car seat category for parents and caregivers who prefer the high back booster seat for their kids. This compact high back booster seat folds down 3x smaller than a regular booster and is just as safe.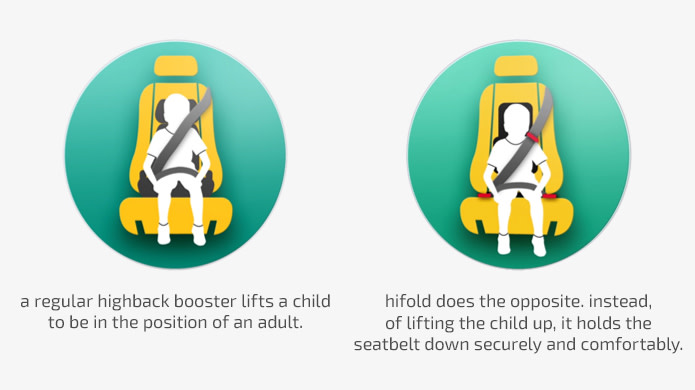 Starting today (August 1st), customers can register here for updates and the chance to be the first one to place their hifold pre-order! Plus, when you do that you will get the best early-bird discounts of up to 50 percent the recommended retail price! Yay!
About hifold Compact Highback Booster Seat
hifold is the very first highback booster seat that is also compact enough to put in a backpack, duffle bag or suitcase. This helps parents ease their concerns during travel and on the go situations. This compact high back booster seat was created by parents for parents to help make their busy schedules easier to manage.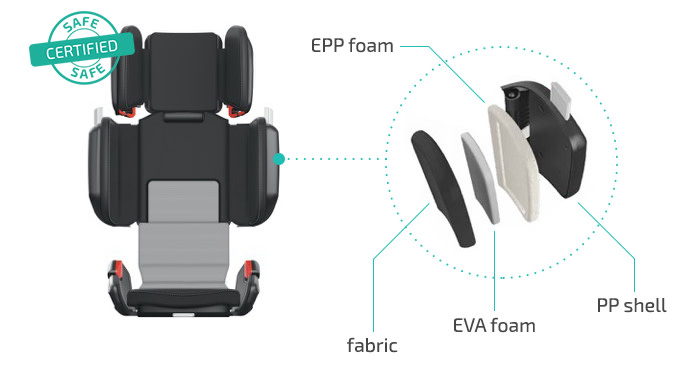 When you have to take car seats and booster seats from car to car, it can be frustrating. We have a car seat in every car though, to help with this situation 😉 However, many parents and caregivers don't have an extra car seat or booster seat.
The hifold Compact Highback Booster Seat has a range of height and width settings, patented adjustable lap and shoulder guides, and the hifold booster provides a safe and secure belt fit, which is something a parent or caregiver looks for in a booster seat.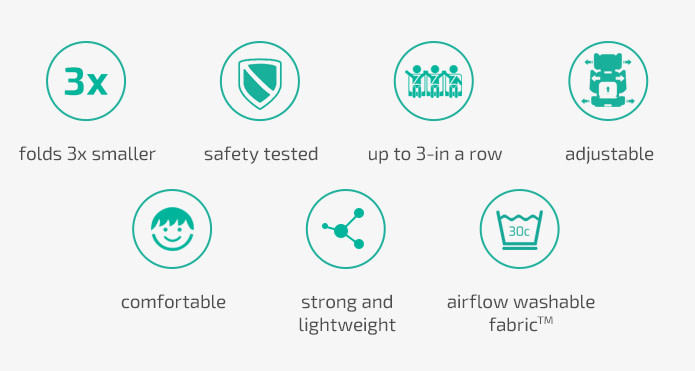 When you do take car seats and booster seats out of your can to put them into another vehicle, it is nice that they are compact, lightweight and portable. This compact high back booster seat has four different adjustable zones for the perfect fit! This compact highback booster seat unfolds and is ready to use in less than 10 seconds.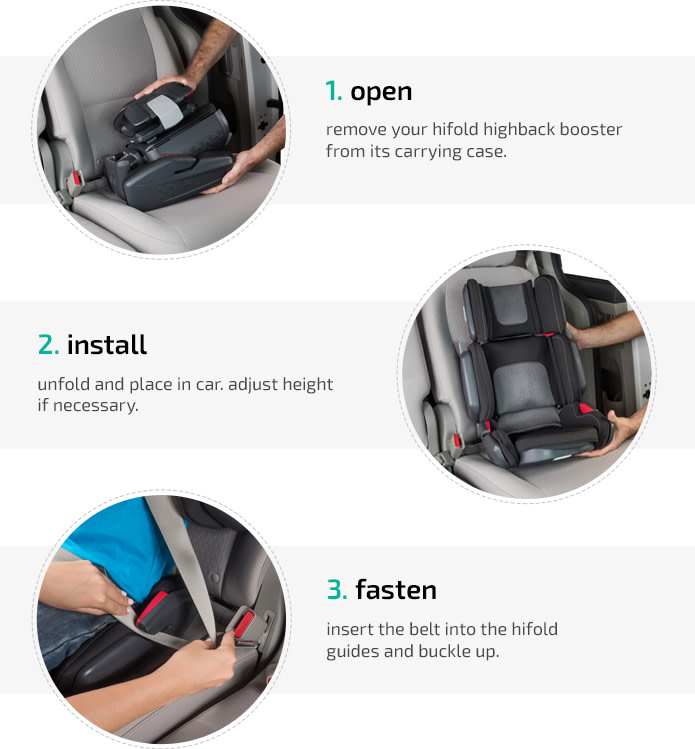 Weight Limits
The hifold Compact Highback Booster Seat has a weight limit of 40-100 pounds. Kids ages 3-10 years old (depending on their weight of course), can use this booster seat.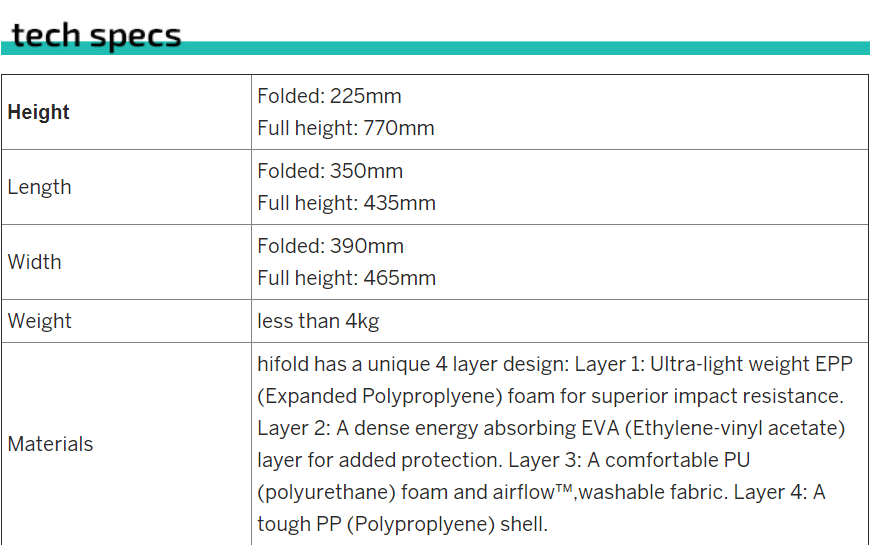 Features of the Compact Highback Booster Seat:
*Ultra-Compact Size – the hifold is lightweight, foldable and portable – 3x smaller than a regular highback booster when folded!
*Super Safe – the hifold is designed, engineered and tested to meet or exceed the regulatory requirements of every country on earth, with eight ultra-compact impact protection zones and four layers for protection, safety, and comfort.
*Totally Adjustable – the hifold is the most adjustable high back booster seat available, with adjustable height, lap and shoulder width, and headrest.
*Patented Design and Advanced Engineering
*Soft and Comfortable – the hifold features soft, comfortable PU foam with airflow washable fabric™ and an energy absorbing, dense EVA foam layer for added comfort and support.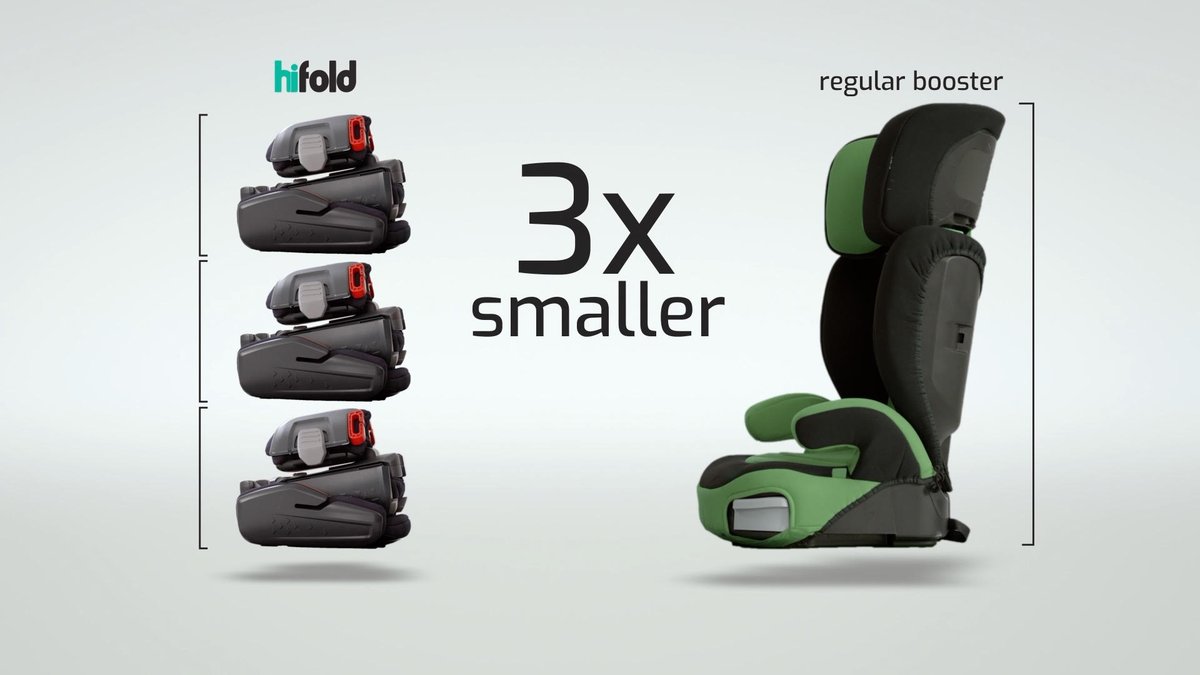 About mifold
mifold created the ultra-compact car seat with the 2016 launch of the mifold Grab-and-Go booster seat. Today, the range of mifold seats is helping deliver the vision of a child restraint: for every child, in every car on every journey, every time.
As the leader in advanced, compact, portable and safe car seat mifold allows children to be safe no matter whose car they are in. Created by Jon Sumroy, a father of four, the original mifold seat and the new hifold compact high back booster seat are great child passenger safety options for families traveling, ridesharing, carpooling and more. Learn more here!
Notes: 
* hifold by mifold is a highback booster that has been designed and engineered to comply with all worldwide regulatory standards. On delivery, hifold will comply with UN ECE R44/04 for most countries. NHTSA standard FMVSS 213 for the USA. RSSR CMVSS 213 for Canada. CCC for China and various local standards for Australia, Chile, South Korea, and Taiwan. "3x smaller and just as safe" Safety claim based on the hifold seat's complying with these regulations.
Custom Promo Code For the hifold Compact Highback Booster Seat!!
By clicking on this link, you will receive 44% off the actual price by ordering early!
Buy
The hifold Indiegogo crowdfunding campaign is live now, and supporters will receive a 50% discount on the hifold – a price of $89 instead of the MSRP of $179!
Win!
One person is going to win a mifold Booster Seat! Yay!
Rules
The contest is open to US 18+. Giveaway will end on August 31, 2018, at 11:59 PM MT. Winner will have 48 hours to confirm their win after I email them, or a new winner will be chosen. I am not responsible for lost or stolen mail.