*This post; Create Your Own Storytime Adventures With Lunii, is a sponsored post. The product was received. Opinions are my own.
Lunii is making its way across the internet and into homes across the world. Recently, it made its way into my home and into the hands of my youngest boy! He was excited to see what Lunii was (and so was I!). You can Create Your Own Storytime Adventures With Lunii!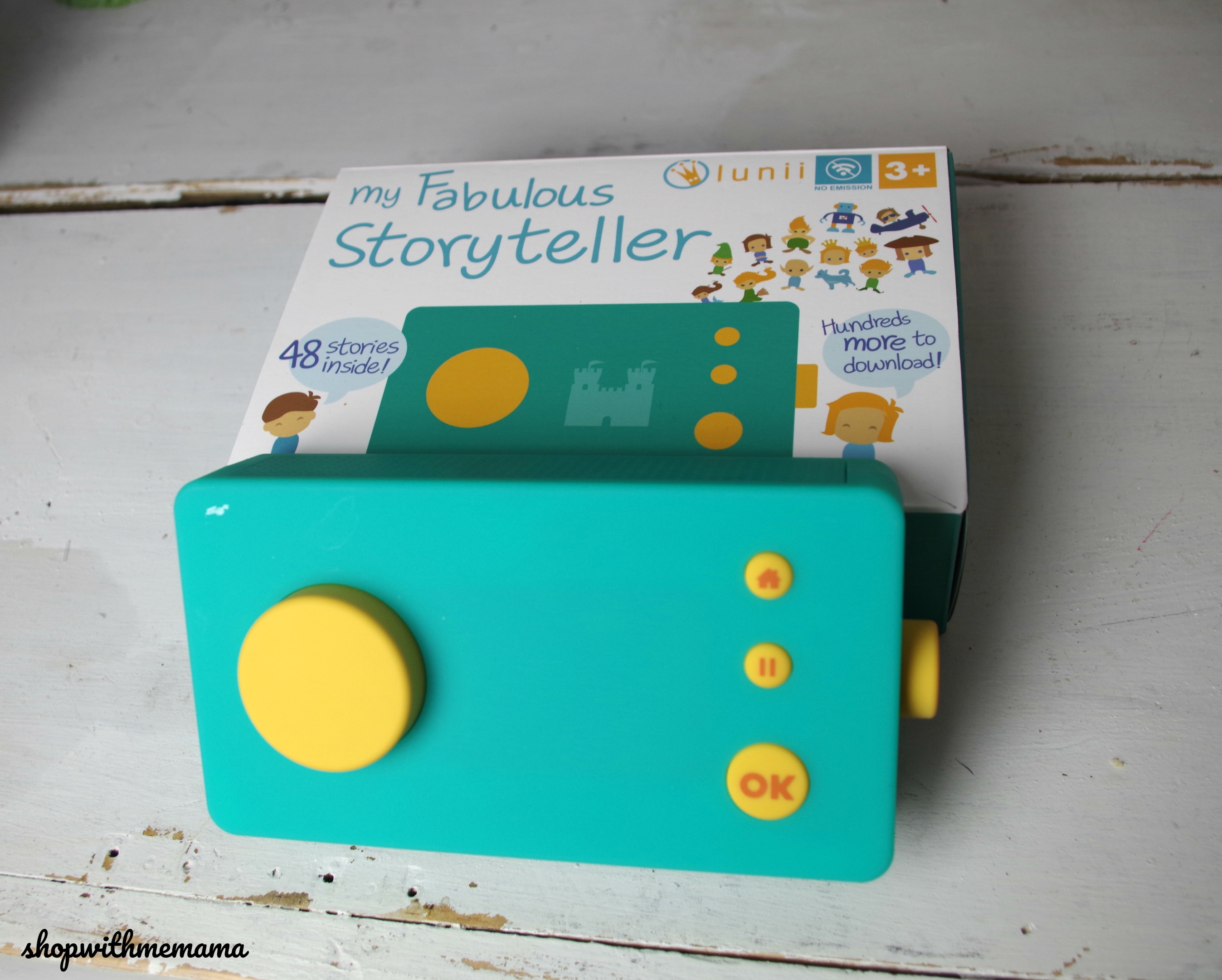 Create Your Own Adventures With Lunii
This arrives in a really nice box with the picture of the Lunii on it. Very cute! This made my youngest excited to open the box up because the box was so fun looking.
Inside the box was the following:
Lunii My Fabulous Storyteller device (preloaded with 48 stories!)
USB Charging Cord
Instruction manual
Set Up
The setup was simple. We charged the Lunii device and then you can either start listening and creating stories right away, or you can go to the Lunii store and download more stories. Some are free, and others cost. We started out with what was already on the Lunii device because my little boy was eager to try it out.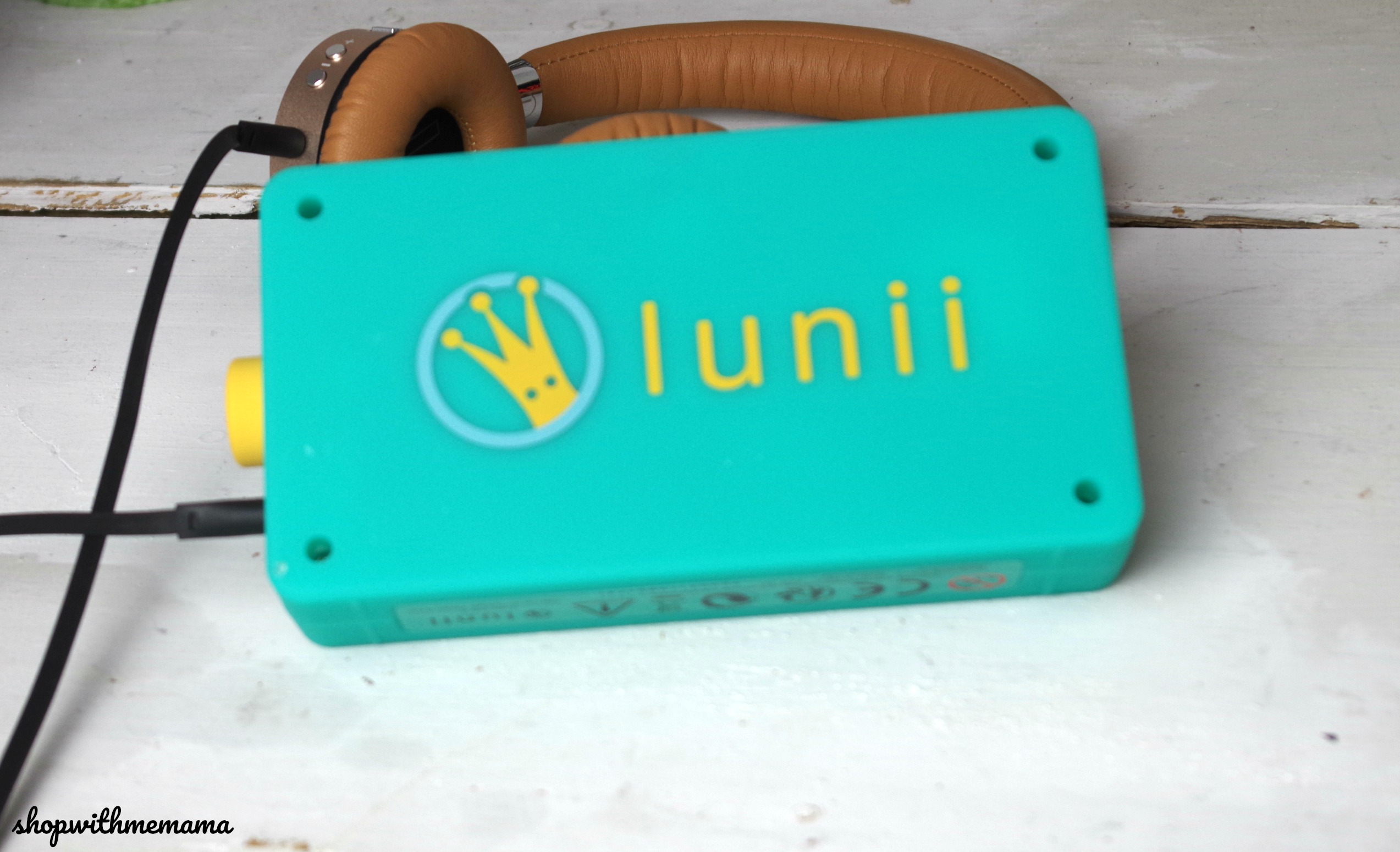 What Is Lunii? What Does It Do?
Lunii is a fun device that allows your child to create their own adventures! It is simple to use. Lunii is a step beyond traditional oral tales for children, this tech wonder allows kids to help create a story by choosing various elements like a hero, world, companion and an object to use in the story!

This is done by toggling the dial and pushing buttons, as illuminated silhouettes are displayed on the face of the storyteller. Once the elements of the story are chosen, the Storyteller narrates the tale that has been customized by your child. A knob on the side controls the volume. This is a perfect companion for bedtime or anytime play for kids ages 3 and up!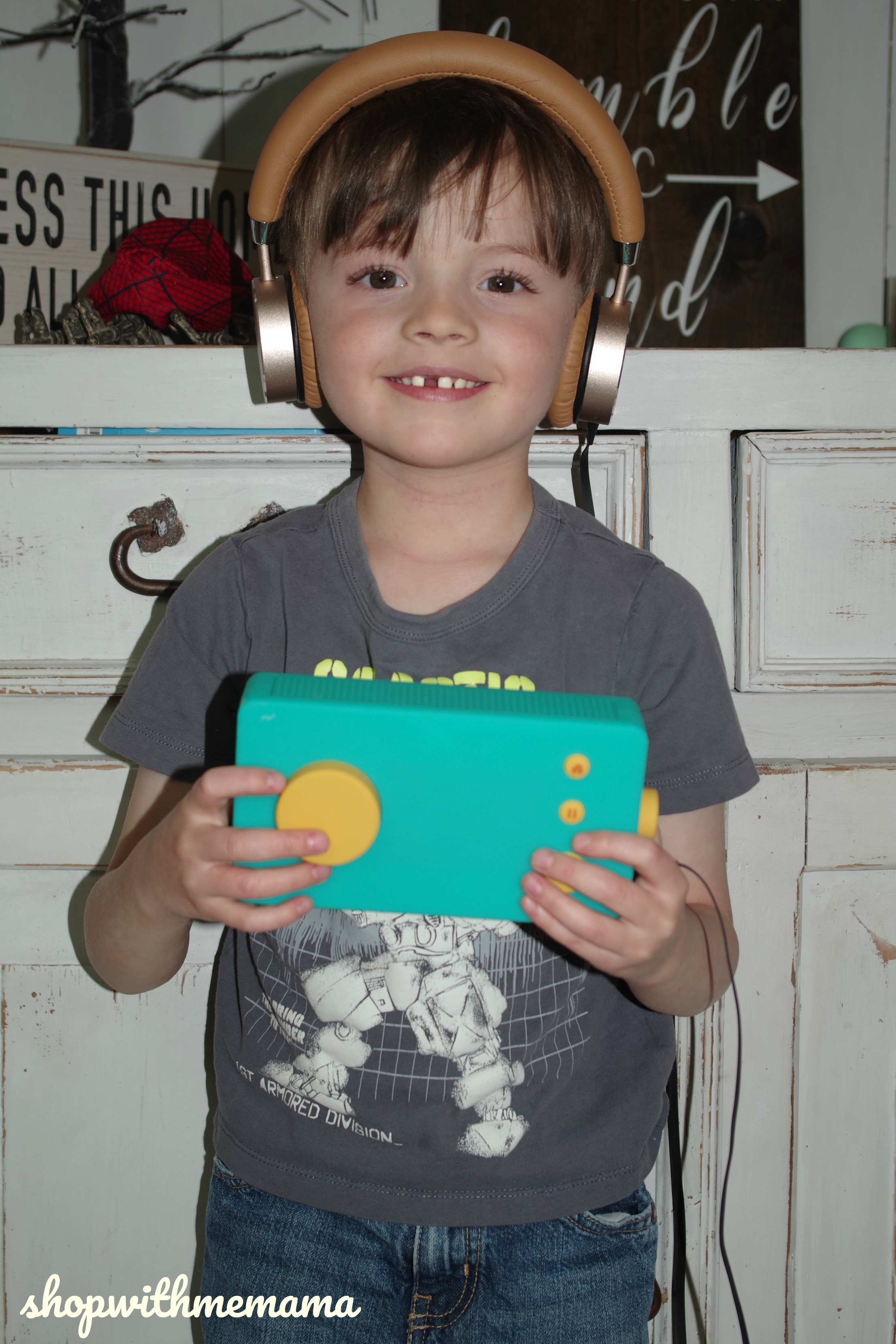 The stories and fun and engaging. My little guy loves listening to his Lunii at nighttime before bed. I will also bring it along on car rides so he can listen to the stories and not get bored in his car seat. I also enjoy hearing the stories while I am driving. After we hear a story, we will often time talk about it. So, it is a nice time for both of us!
Watch The Video To Learn More About Lunii
On long car rides or when other siblings or parents/caretakers don't want to listen to the Lunii then your child can easily plug in their headphones so they can listen to it by themselves. I love that Lunii has a plugin for headphones! Smart!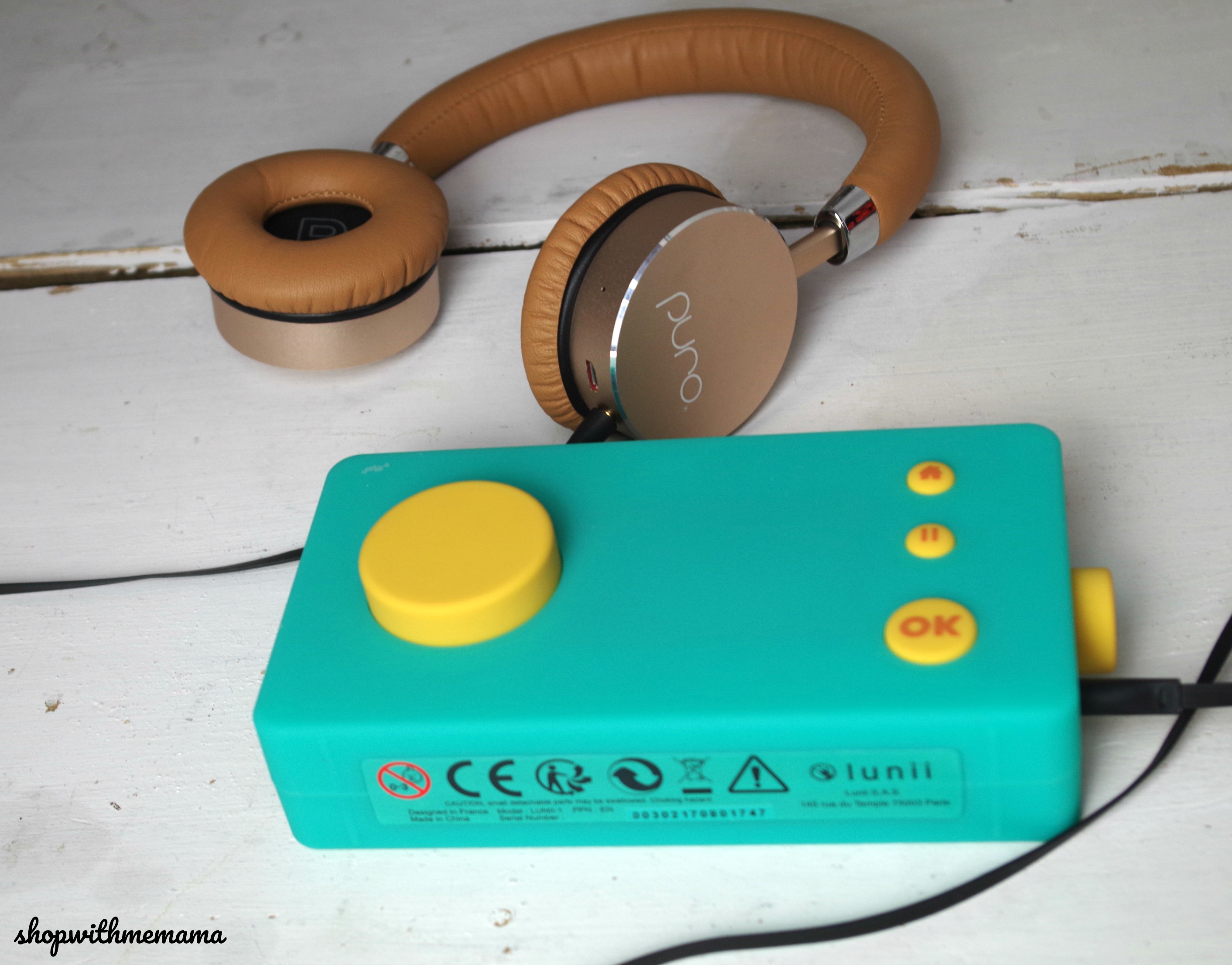 The Lunii device is also REALLY soft. I love the feel of it! It has a silicone cover on it which helps keep it safe when dropped or bumped. It is very durable feeling and I love that. Let's face it, kids are rough with things! I also like that this is WIFI and Bluetooth free.
How Do I Download More Stories?
Additional stories in different languages can be downloaded for a fee by creating an account on lunii.fr.  Lunii has a 160 stories capacity. 48 stories in English are already included on this device. Each story is around 3-7 minutes long.
This is not hard to do. Visit the Lunii website and download their app. After the app is downloaded, create an account and confirm your account via email. Once you registered, you then can open the library and either download the free books or you can also buy some too!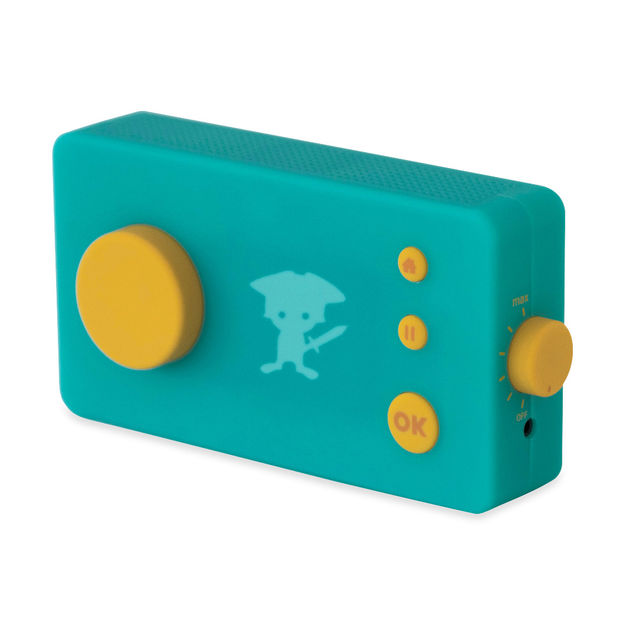 There are many books to choose from: Interactive stories, My musical box, Learn and Play, Heroes, Amazing Day Life, Crazy Adventures, and New Stories! Lots to choose from.
When you are finished downloading books, click at the top where it says "My Library" and if all of the books are downloaded already, you will see them here! Click on the book of your choice and 'add' them to your Lunii device. (Make sure your Lunii device is connected via the USB cord, to your computer!).
It is so much fun to have your child choose their own adventures, sing along with the fun nursery rhymes, discover new cultures and so much more! Learn about vowels and the letters of the alphabet too! So much fun and your child won't even know they are learning 😉
Buy
You can purchase this in the MoMA New York store and on their website here. It retails for $69.
What do you think of the Lunii Device? Will You Be Purchasing One For Your Child?