I recently received the Dreo Air Fryer Pro Max to review and I have to say I am in love with this air fryer!!! It has been SO hot here and I haven't wanted to cook in our kitchen because of that. But, with this air fryer, I can cook again.
I am so glad I can once again put a hot meal on the table for my family during the hot summer months again. I no longer have to stand over a hot stove and fix dinner. This air fryer is a lifesaver.
I also love the large size (6 qt) basket so I can cook for my family all at once instead of in batches. We have 5 people in our family and occasional dinner guests, so having a larger cooking basket is essential and has been so nice to have. It says it can feed up to 6 people but I have been able to feed 7 people easily! Plus, it is a HEALTHY way to cook!!!
*This post includes my affiliate links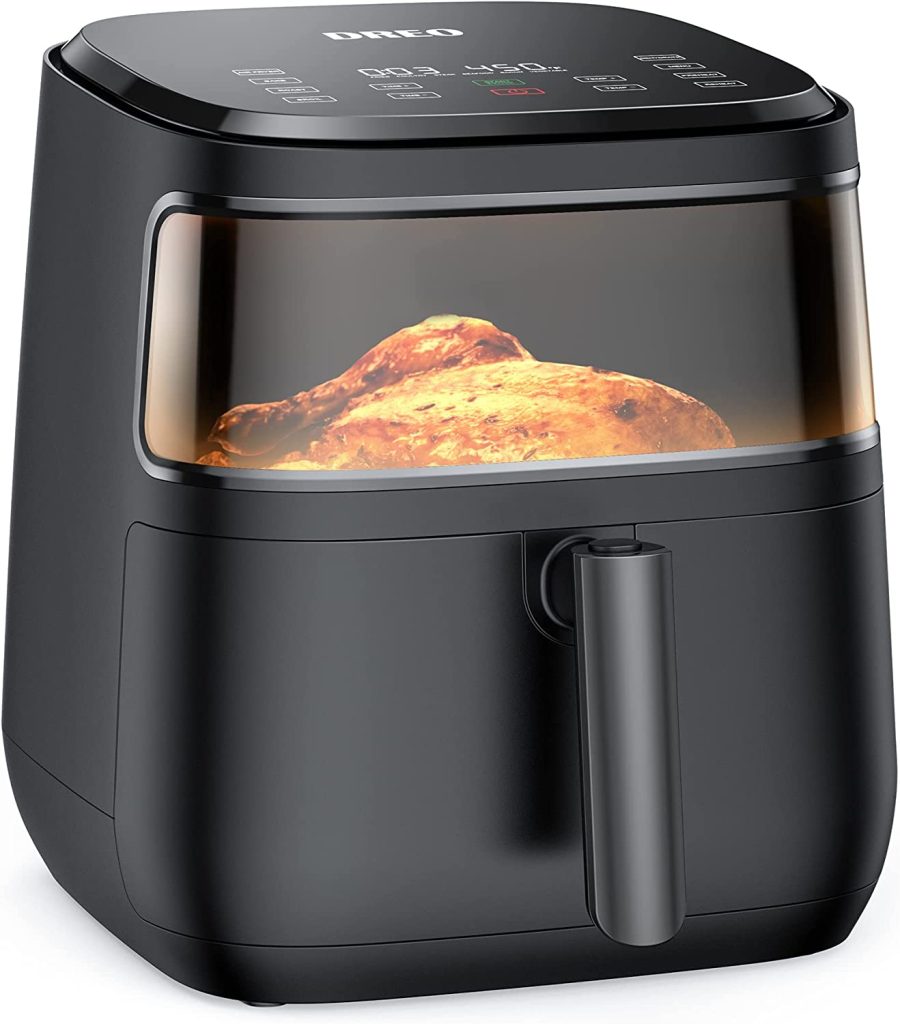 Dreo Air Fryer Pro Max
Also, the Dreo Air Fryer cooks my food evenly and quickly. It cuts about 30% cook time for me meaning I can have dinner on the table quicker and less time in that kitchen and more time for my family! That is really important to me.
This air fryer features a systematic design with an oven-grade smart temperature control system to make your food crispy on the outside and tender inside. We can enjoy healthier food with a better taste thanks to the 360°hot air circulation heating our food evenly.
Dreo is an all-rounder with a temperature from 100℉ to 450℉, 5 cooking modes, and 6 presets. You can make yogurt, dry fruit, roast steak, and poultry with ease.
The double-layer insulated basket protects your hands against the heat, while the built-in sensor automatically pauses and resumes heating to avoid overheating.
I love that I can peek in on my food cooking from time to time because of the transparent viewing window! This allows me to check on my food without pulling out the basket and making the cook time increase because I opened the basket. I love this feature!
I also really like that the Dreo Air Fryer Pro Max comes with a cookbook with recipes for 100 dishes! This cookbook covers entrees, appetizers, desserts, snacks, and side dishes too.
This cookbook really helps when I don't know what to cook for dinner because it gives me some quick and simple dinner ideas. The Dreo Air Fryer recipes in this book all look amazing and I can't wait to try them all out!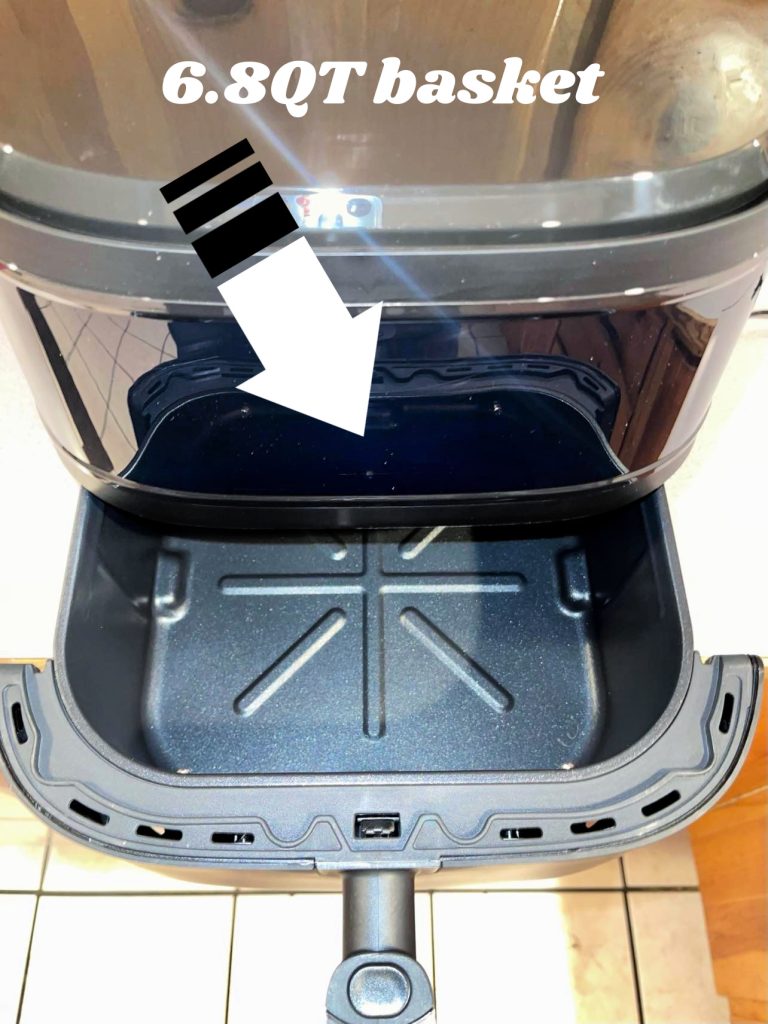 One thing I am REALLY excited to try out in this air fryer is drying fruit! I have been wanting to dry fruit for quick snacks for my family and with back to school next week (yikes!)
I can't wait to try this out and give my kids some healthy snacks at school! Stay tuned for that! I will add it to this post when I dried some fruit so you can see.
When I am done cooking in the air fryer, I let it cool down then I wash it with warm soapy water. No scrubbing is necessary. The BPA-free coating makes it non-stick for easier cleaning and the dishwasher-safe design is for added convenience!
The Dreo Air Fryer Pro Max, 11-in-1 Digital Air Fryer Oven Cooker with 100 Recipes is now my all-time favorite cooking appliance in my kitchen!
How To Preheat Air Fryer
The Very First Time You Use Your Air Fryer:
The very first time you use your air fryer it is important to heat your air fryer at 400 degrees for 15 minutes before first use!
Place the plate in the basket before preheating for better cooking results. Select PREHEAT and START/PAUSE to preheat your air fryer.
Once your air fryer is preheated you can then place your food/ingredients in the basket, select the function you want to use, and then press START.
How to Preheat Your Air Fryer:
Here is how to preheat your air fryer after the initial 'using it for the first time heat up'. This is for after you have already used your air fryer and it is a different day. Each time before you use your air fryer, you must preheat it for 3 minutes each time. I hope I make sense!
Preheat: Select PREHEAT and START/PAUSE to preheat your air fryer for THREE minutes.
Dreo Air Fryer Review Videos
Below, you will find a couple of my Dreo Air Fryer review videos! I hope you enjoy them as much as I enjoyed making them!
Garlic Steak Bites with Bacon and Mushrooms:
Hash Browns:
Dreo Air Fryer Recipes To Try Out
There are SO many yummy recipes to try out in the air fryer! I actually made up my own, as you can see in the videos above.
Those were my own personal recipes but I plan on drying fruit and trying out a lot (if not all!) of the Dreo Air Fryer recipes that are in the cookbook that this came with!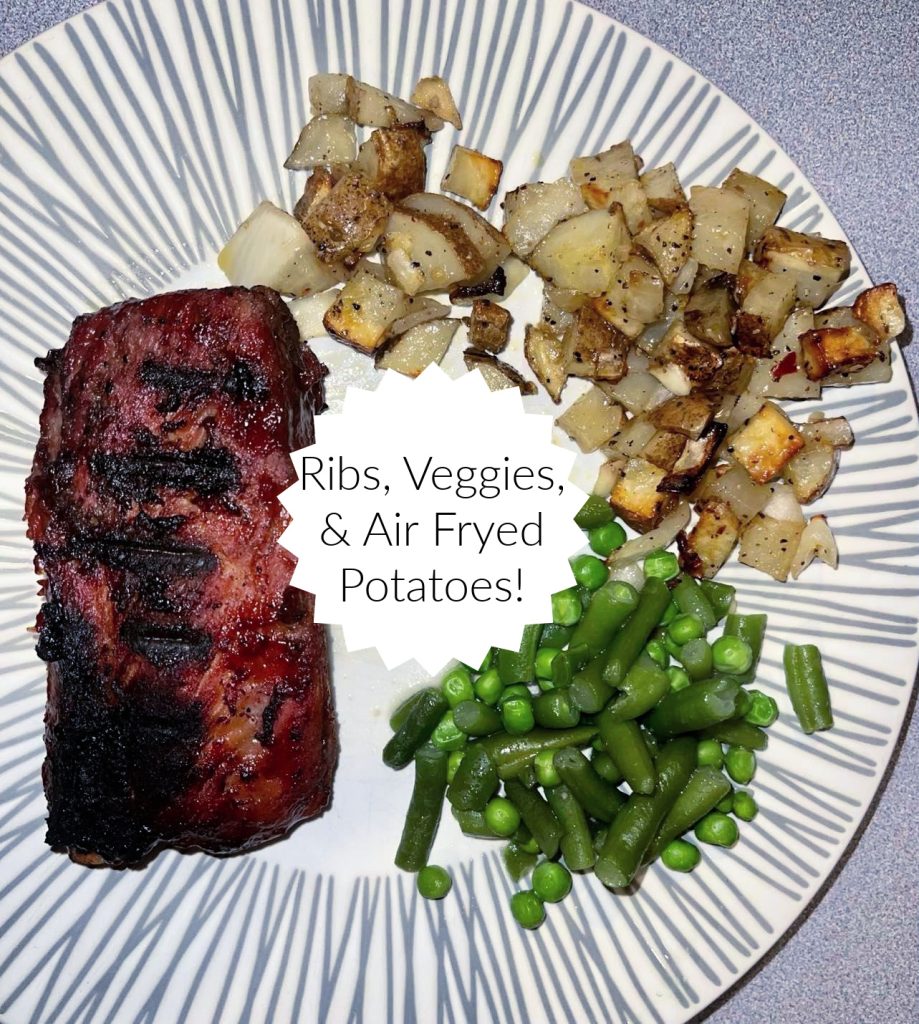 Some Dreo Air Fryer recipes I will be making soon are:
*French Fries
*Dried Fruit
*Steak
*Scrambled Eggs
*Roasted Chicken
Can't wait to try those out!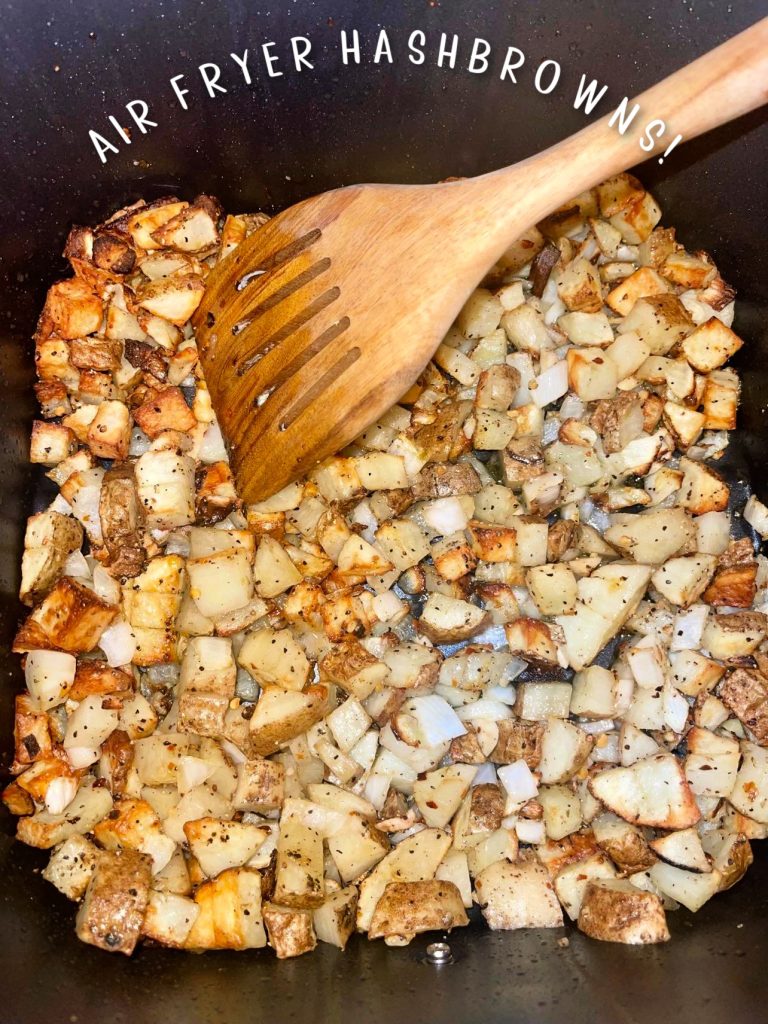 Everything I have cooked in my air fryer so far has tasted amazing and everyone has loved it! I am so excited to try out more recipes! This is a lot of fun!
Buy
You can check out and purchase the Dreo Air Fryer Pro Max on Amazon.com. It retails for $119.99.