*Products received. Opinions are my own. This post includes my affiliate links.
My kids are growing up way too fast! I cannot believe that my littlest one will be ONE in a few weeks! What the heck?! How is that even possible? My little girl just turned 6 and my little boy will turn 8 in January! Oh, my!
And, of course, when your kids get older, they need new clothing and their styles change. Gymboree has some absolutely adorable styles that never go out of style with my kids. I know my kids are still young, but they DO have input on what I buy them.
I recently was sent a gift card to shop Gymboree's Holiday Collection. Let me say, the choice was extremely hard! It always is though at that store. The cuteness of clothes around every turn, it is crazy fun!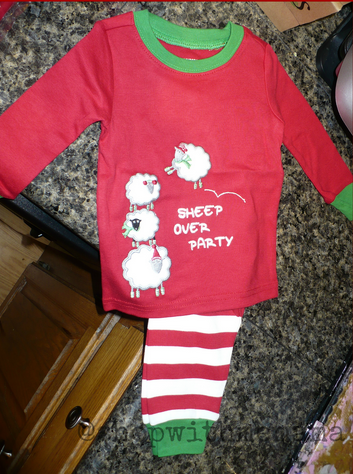 I opted to shop online, but that certainly did not take away from the cuteness and fun in shopping at Gymboree!! I had my daughter by my side and she chose a very cute outfit! She has good taste just like her mama 😉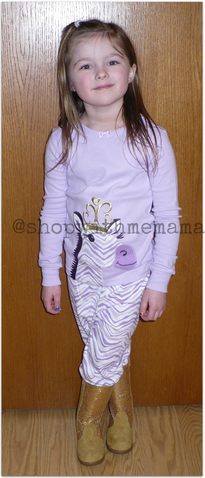 She Chose the Following Items:
Stripe Dot Sweater Cardigan
Gem Skinny Jeans
Sequin Wedge Boots
Star Snap Clip for Hair
Ba-La-La Sheep Two-Piece Gymmies (I bought a pair for all three kids to wear on Christmas Eve 🙂)
Some really cute Zebra Gymmies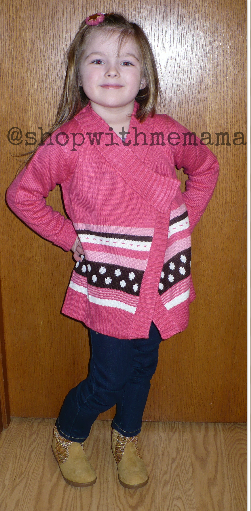 We found the inspiration for the outfit online at Gymboree. I love how they put together outfits for you. Makes shopping so much easier!

I love all the cute collections, styles and more. Totally cute, all quality made and I want to shop more! No wonder I spent way more than my gift card allowed. It is hard NOT to spend a lot of money when you are shopping at Gymboree!

Go check out Gymboree's cute Holiday Collection and check out the sales they are having right now! As soon as I am done writing this post, I am headed over there again to do some more shopping because they have very good sales going on right now!
Check out this ADORABLE video!

Have you ever been shopping at Gymboree? What did you buy?