*Trendy Diaper Bags For Moms. Product received.
You know, when you have a baby, you must have a good diaper bag to hold everything in. There is nothing worse than having to carry around your purse AND a diaper bag. It makes things way too complicated!
Trendy Diaper Bags For Moms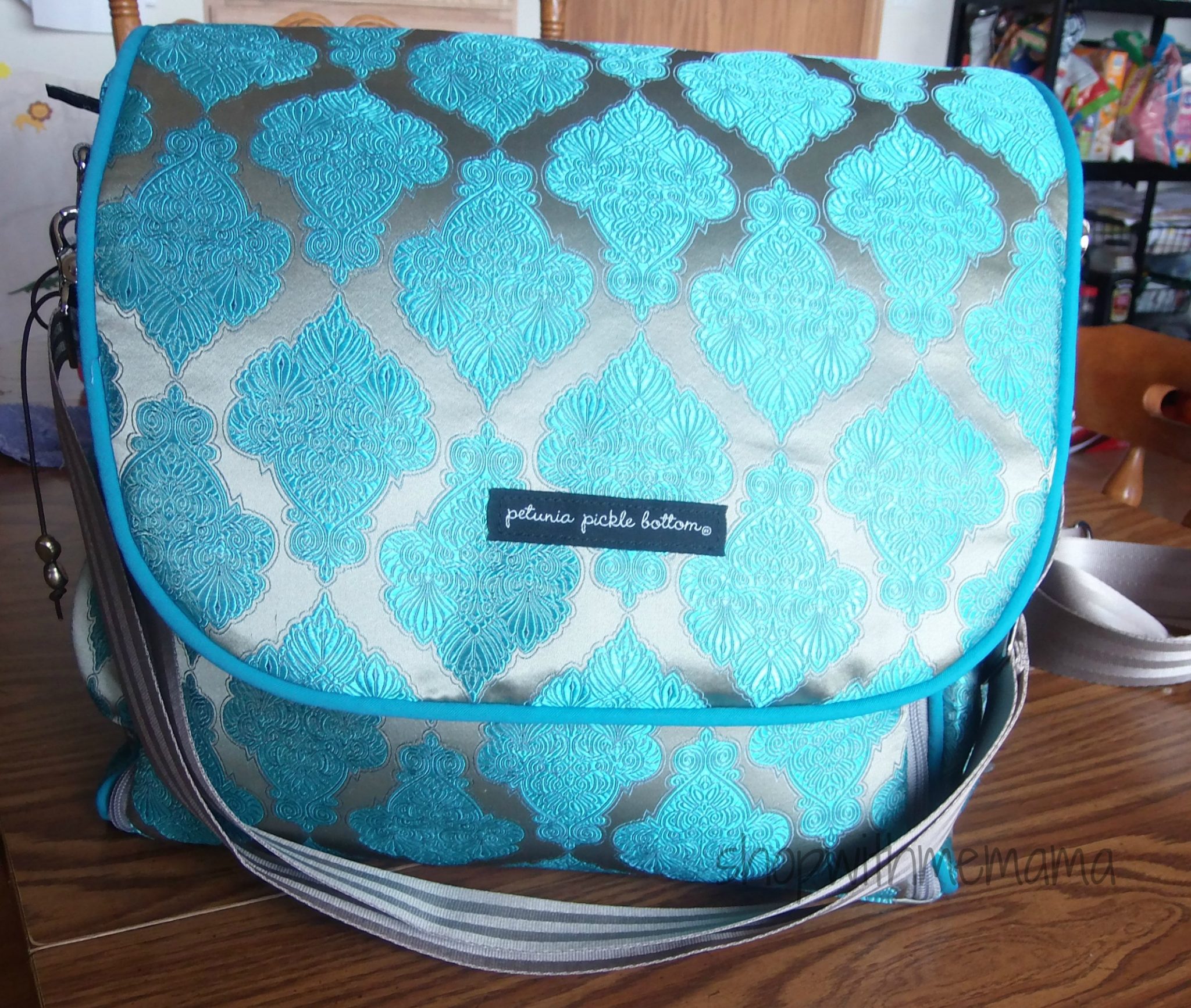 I received to review, the beautiful, gorgeous Trendy Diaper Bags For Moms! It is the Exclusively Posh Mosaic Roll Boxy Backpack by Petunia Pickle Bottom. And my goodness, the pictures I took just do it no justice. It is absolutely stunning and I am in love with this trendy diaper bag!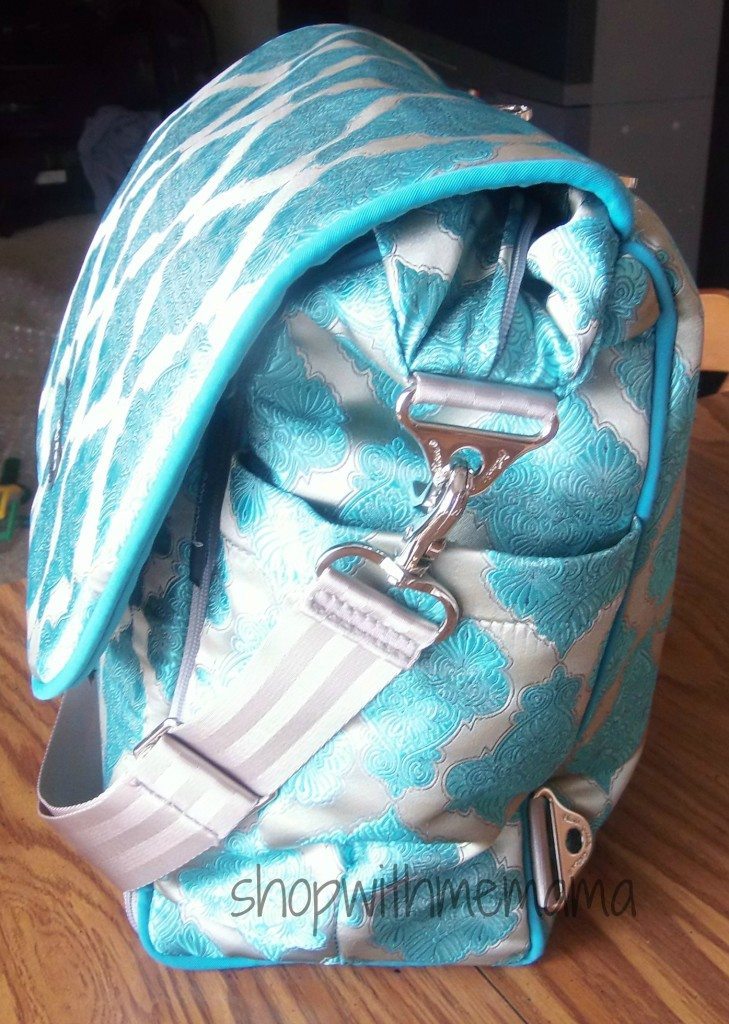 Since PoshTots was one of the very first retailers to carry Petunia Pickle Bottom (Trendy Diaper Bags For Moms!), they created a limited-edition print for PoshTots 12th Anniversary! The details on this bag are so pretty and the design is lovely!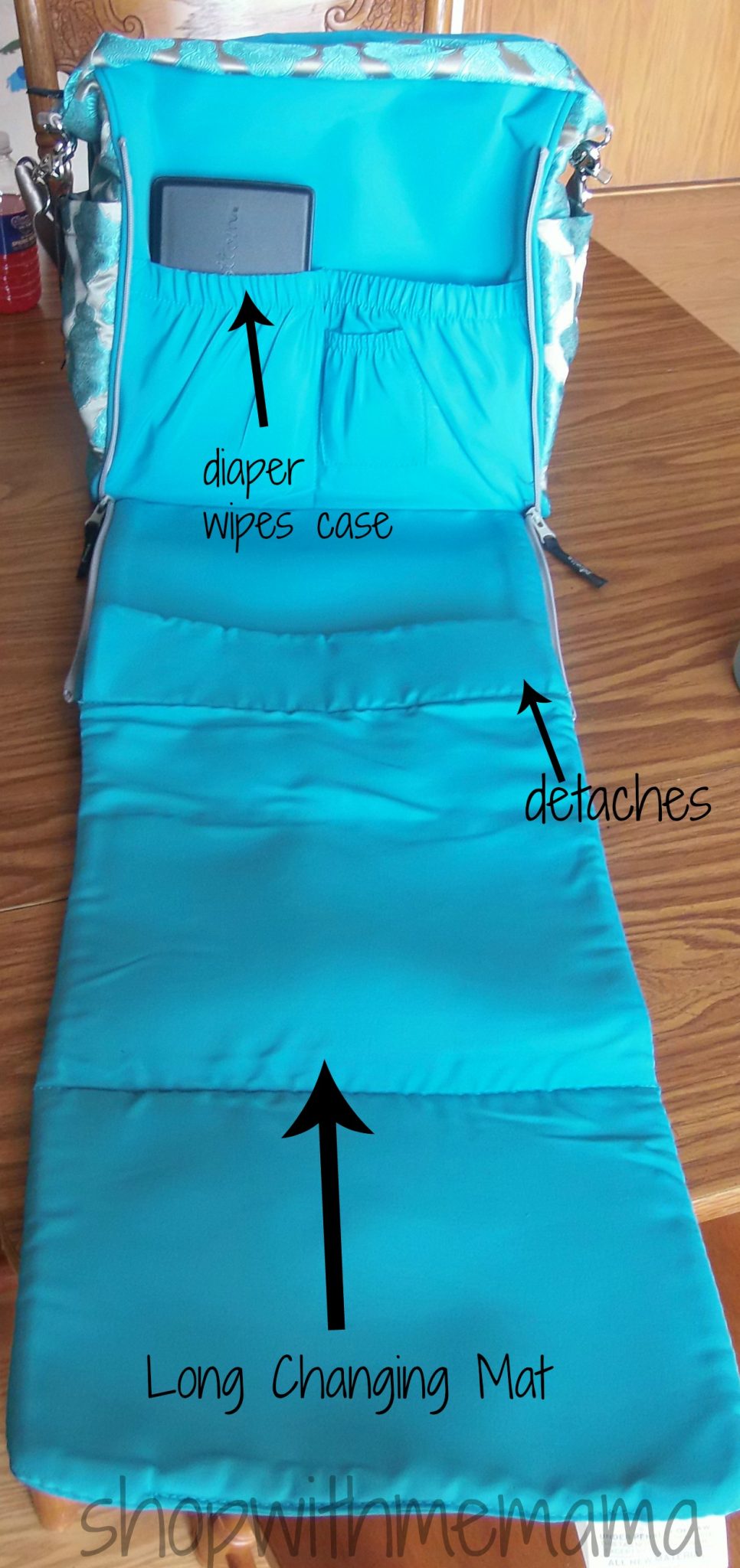 This trendy diaper bag is not only so beautiful but functional too. It has so many great features. It also has plenty of pockets to store all your necessities like your phone, wallet, keys and of course all those baby things too!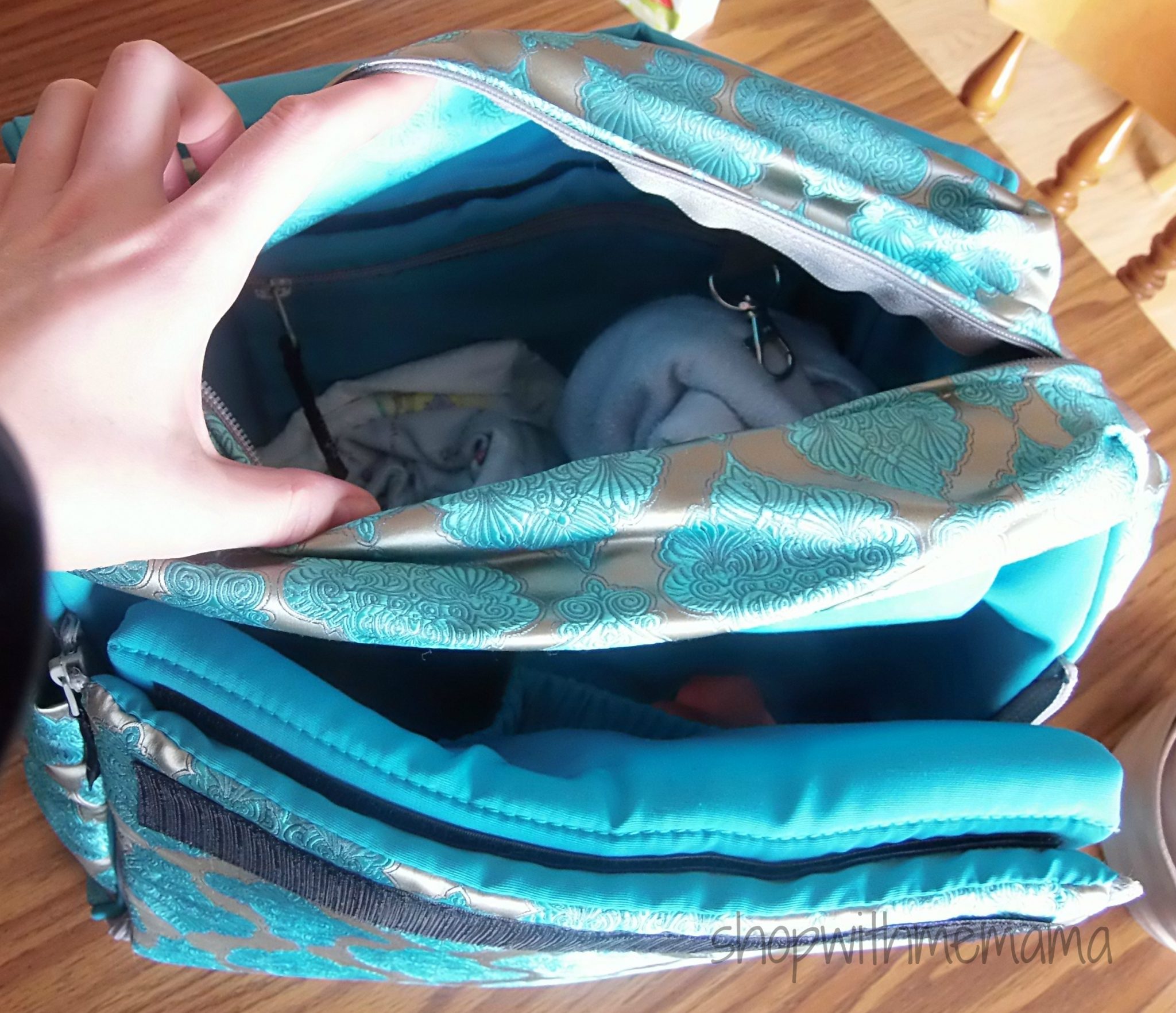 This bag is Turquoise and has a Silvery-Taupe mosaic design. It has the water-resistant lining and taupe straps. It can be used as a messenger bag (which I really like) or a backpack, which hubby likes. The straps can come off easily and you can store them inside the bag and put them back on easy to wear as a backpack again! Simple!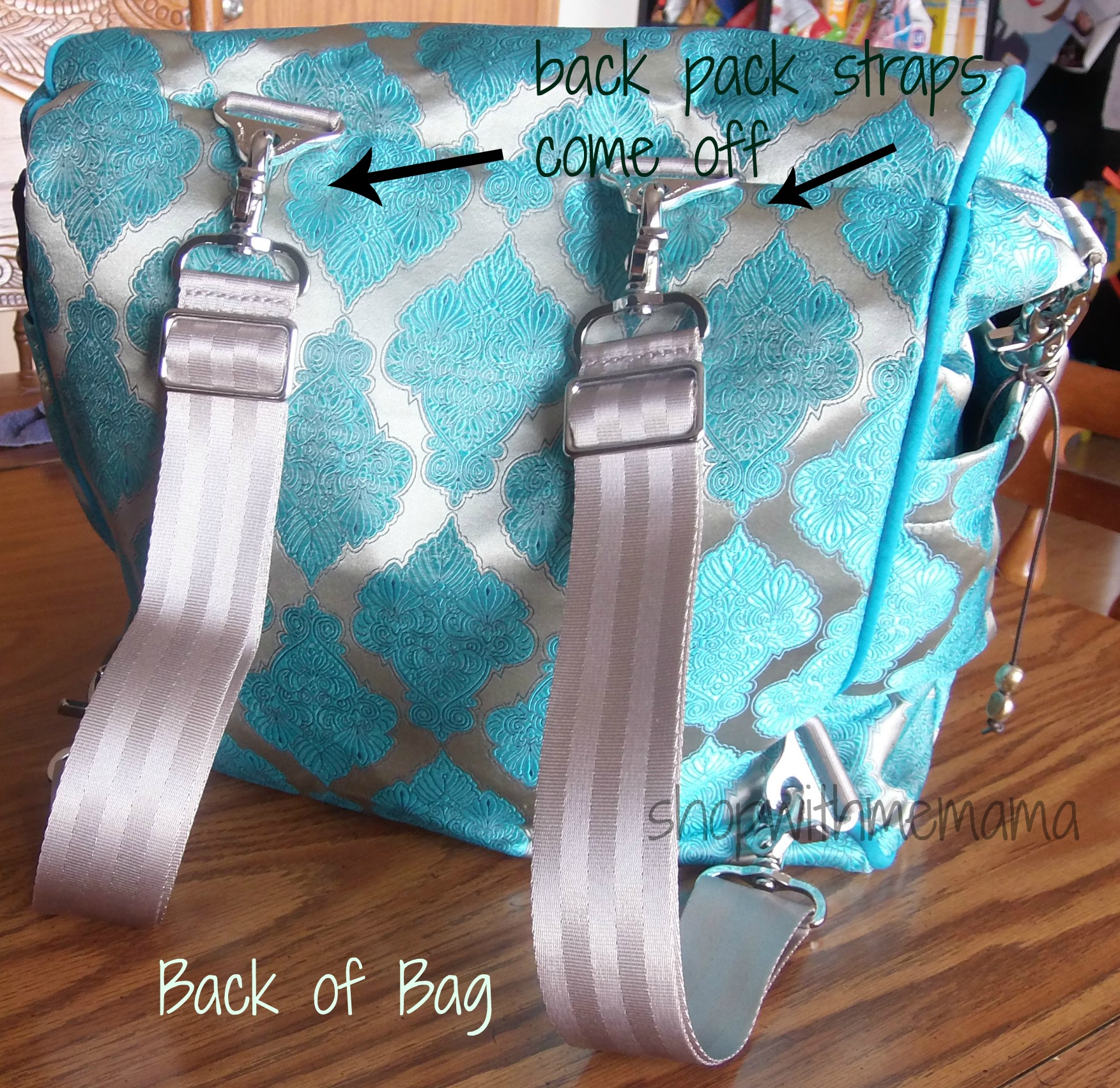 It comes with a black plastic PPB monogrammed wipes case which is so nice to have handy! Just add your wipes, it can hold quite a few, and store it nicely in a pocket inside of the bag.
On one side of the trendy diaper bag, it unzips to unveil a nice size changing mat for baby to be changed on. Makes for a great change station! Lots of pockets are there for a quick diaper change! The diaper changing mat is detachable too!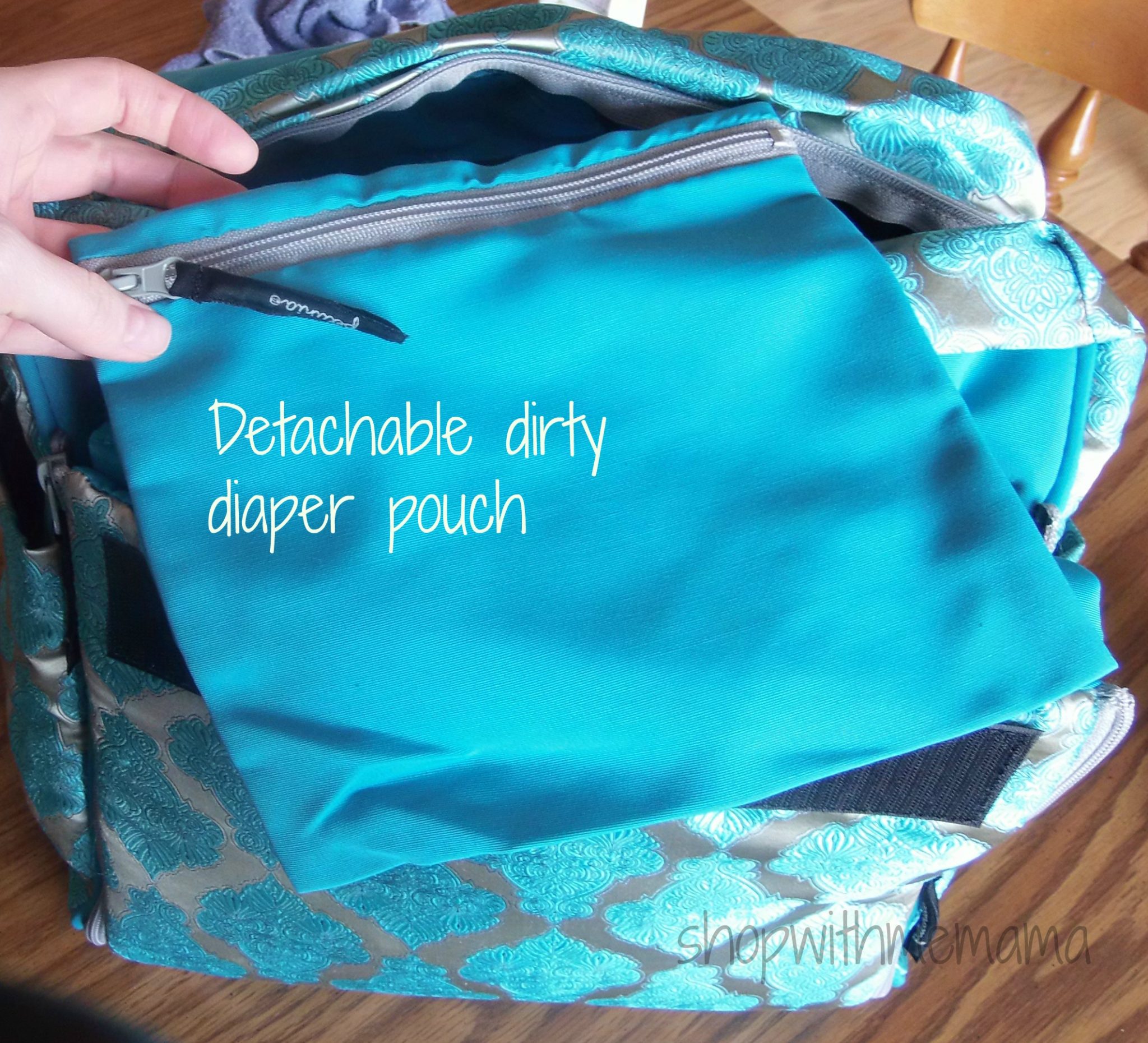 I LOVE that this trendy diaper bag has a detachable 'dirty diaper' pouch. You put the dirties in it and simply pull off the pouch (it velcros on) and you are good to go! Clever 😉
It also has 4 baby bottle pockets, 2 large diaper/wipes pockets, 2 organizational pockets and Key clip. This bag is so trendy and I have received sooo many compliments when I use it going out with baby! I even had a man compliment me on this bag! He has good taste!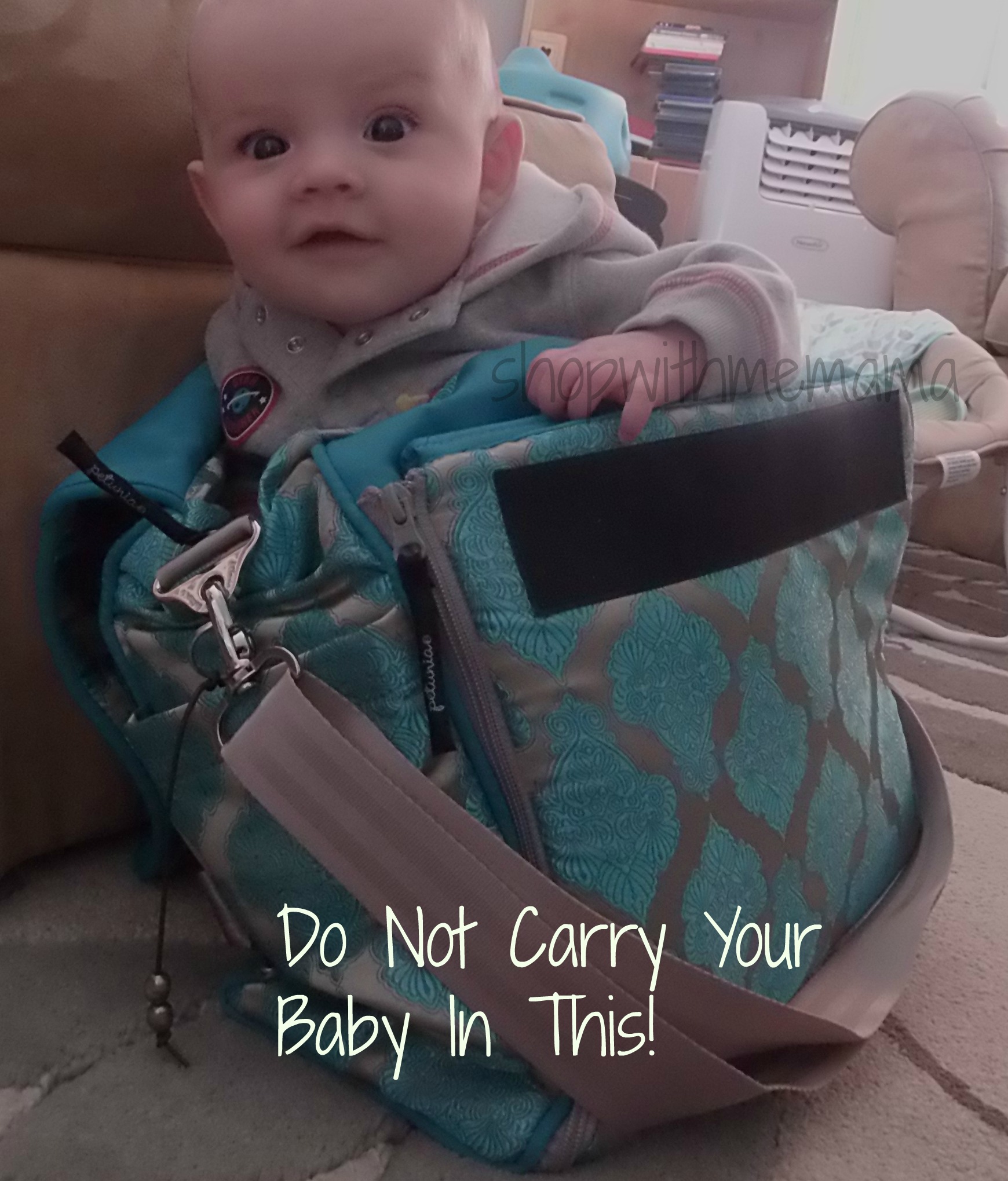 This bag is dry clean only and you can spot clean the liner it with a damp cloth. That was my only concern, not being able to wash it. But, otherwise I absolutely love this trendy diaper bag and it is my new go-to diaper bag! LOVE.
Buy
You can purchase this online exclusively at PostTots! This retails for $205.00 but is currently on sale at PoshTots for $143.50!