If you are looking for Fun Products To Keep Your Kids Learning while you're spending extra time at home, check out these three unique products below, for kids of all ages! The great part is that your kids can work on projects independently or with you when you have time.
*This post includes my Amazon affiliate link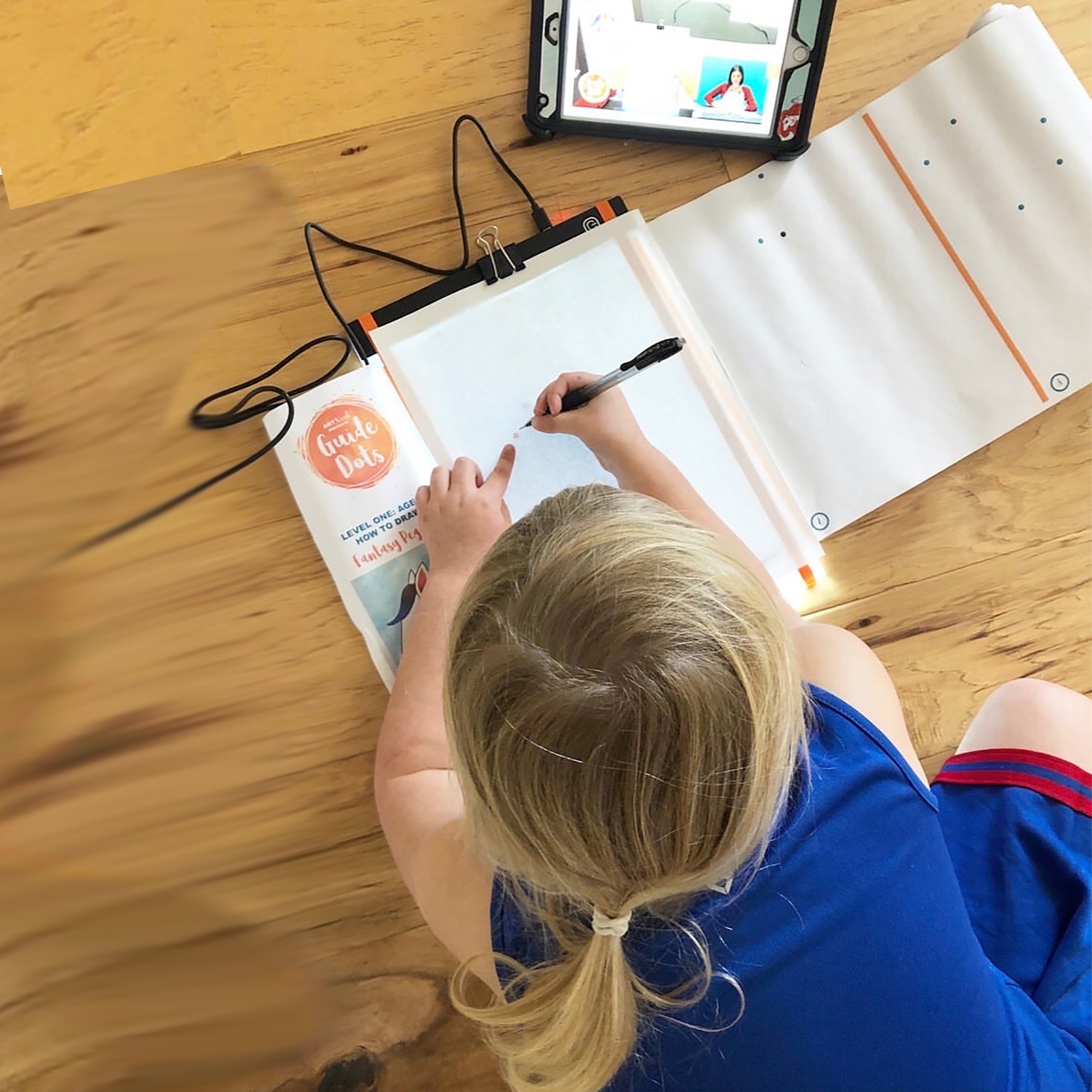 Fun Products To Keep Your Kids Learning At Home
1. Guide Dots– If you have a budding artist in your house, Guide Dots is a curriculum designed to teach kids to draw. The subscription combines strategically placed dots and online instruction to get kids making frame-worthy masterpieces.
No matter which subscription you choose, you will receive the Guide Dots Starter Kit that delivers an array of full-size teacher-tested art supplies that sets your child up for success.
Guide Dots starter kits cover the first three months of instruction at a cost of $30 per month. After the purchase of the initial bundle, monthly rates vary between $15 and $20 depending on the subscription duration (3, 6 and 12 months). Check them out HERE.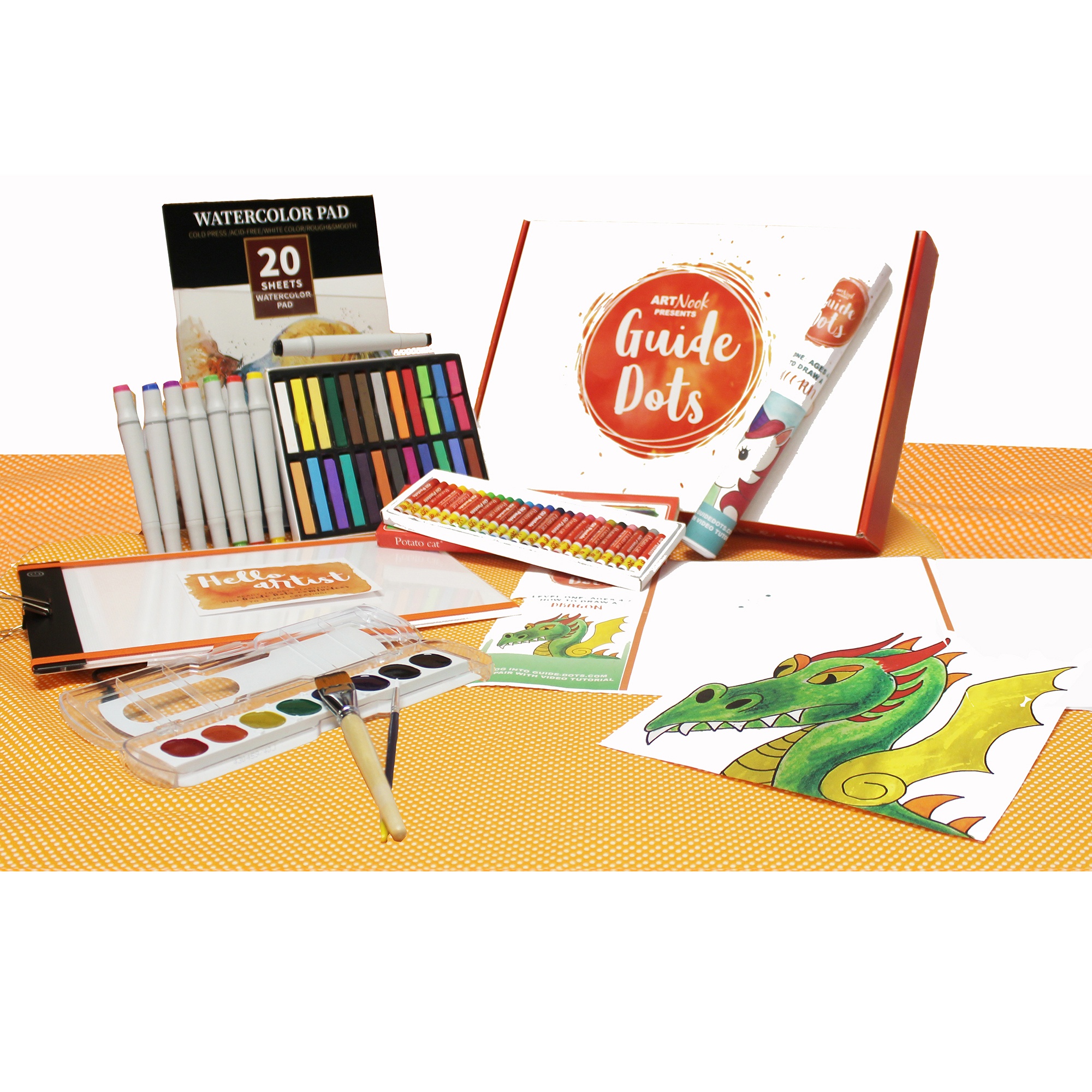 2. eat2explore– You may have had to put travel plans on hold, but you can still learn about countries around the world (including the U.S.) by cooking food and learning about cultures and cuisines with eat2explore. This subscription box service brings the food from 17 different countries/regions like Mexico, Greece, Italy, etc., straight to your kitchen table.
It provides tools for families to cook together, learn and dine on different cuisines and cultures. Once the kids are done exploring the country, they'll love they can track their "travels" with a sticker on their eat2explore passport and collect country flag pins. The boxes may be purchased one box at a time, or through a monthly subscription.
The great part is the boxes do not include perishable products, so you can use the included ingredients and cook when you have time. eat2explore provides three easy-follow-recipes and a shopping list to purchase proteins and vegetables of your choice, as well as including hard-to-find spices and sauces. Available at www.eat2explore.com and Amazon. Prices starting at $20.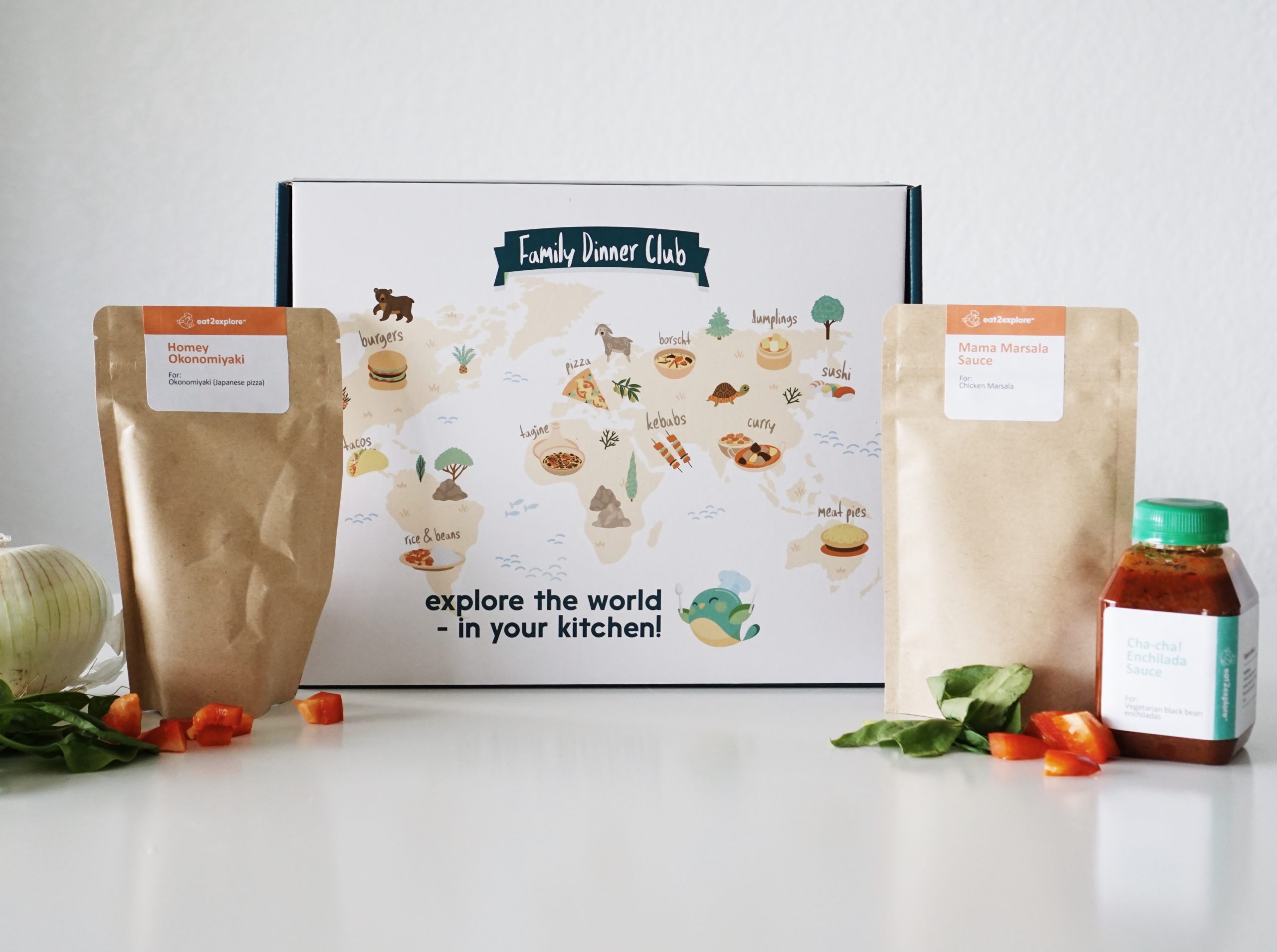 3. My Little Farm (MLF) is an award-winning, interactive, multi-sensory educational toy that builds early language skills and vocabulary. Invented by a Speech Pathologist, this interactive toy has eight colorful panels that are fully reversable—a red barn exterior can be reversed to reveal a barn interior and colorful outdoor farm setting.
It's far more than just decorating a play farm – MLF comes with 32 soft and stick-able felt cut-outs that match outlines in the 8 rooms. As children are placing the felt pieces in each room, they are also discovering early language concepts, quantity, colors, shapes, and sizes.
MLF comes in a sturdy carry-case and it includes a pamphlet with a handy primer on the educational and sensory language skills to instill through play. It is also endorsed by the Center for Autism Related Disorders and Autism Live. $39.99; www.smartfelttoys.com.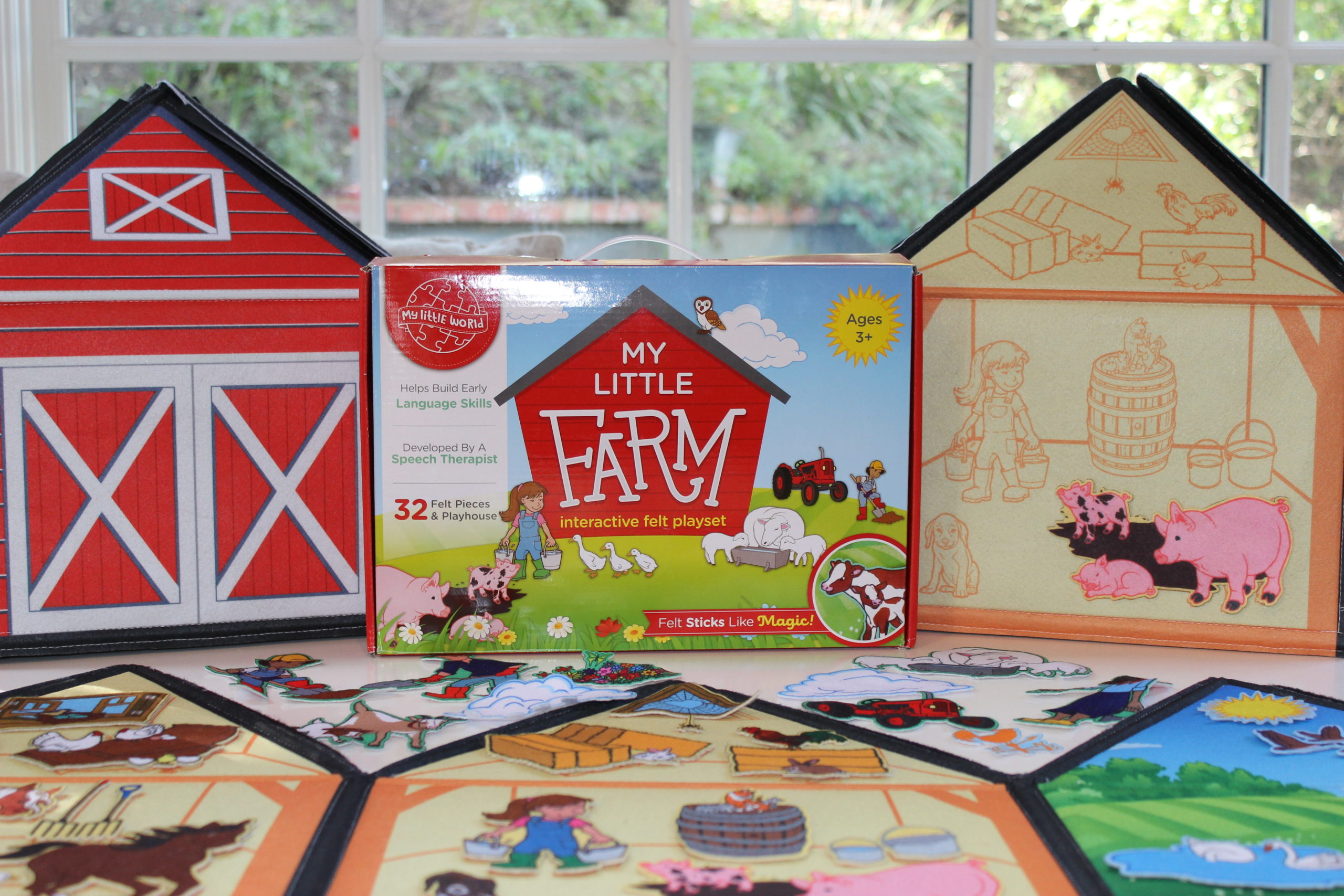 These are all Fun Products To Keep Your Kids Learning At Home during this uneasy time. What are you doing while stuck at home? Have you done anything fun? How are you holding up?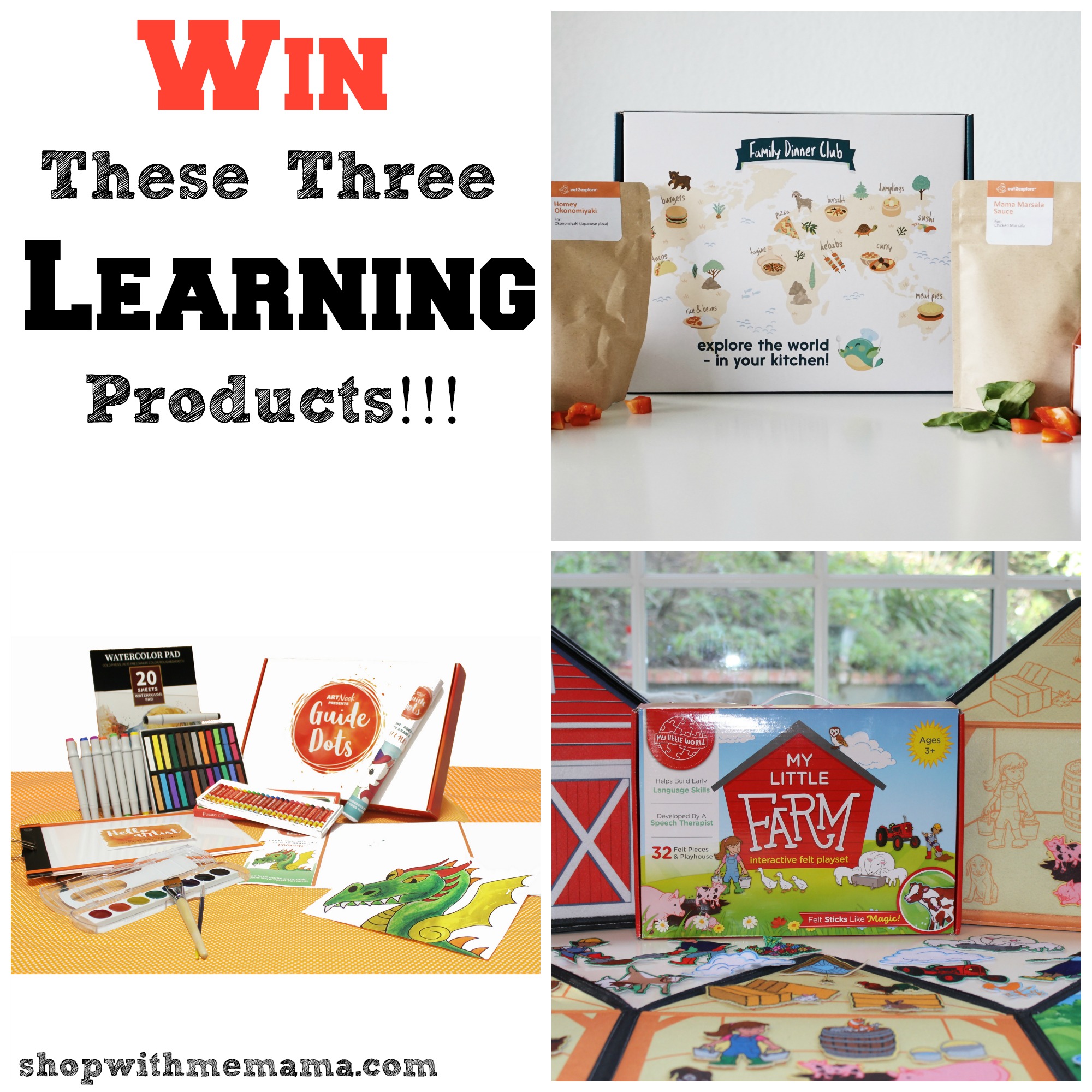 Win!
One person is going to win all three Fun Products To Keep Your Kids Learning At Home, you see above! Yay!
Rules
The contest is open to US residents ages 18+. This giveaway will end on April 28, 2020, at 11:59 pm MT. The winner will have only 24 hours to claim their win or a new winner will be selected. I am NOT responsible for lost or stolen mail (DUH!).