I always thought Gemmy carried some pretty dang cool things and when I was sent the Gemmy Fincredibles Electronic Pet Fish
to review, I just shook my head in awe! This thing is sooo cool! My kids thought so too 🙂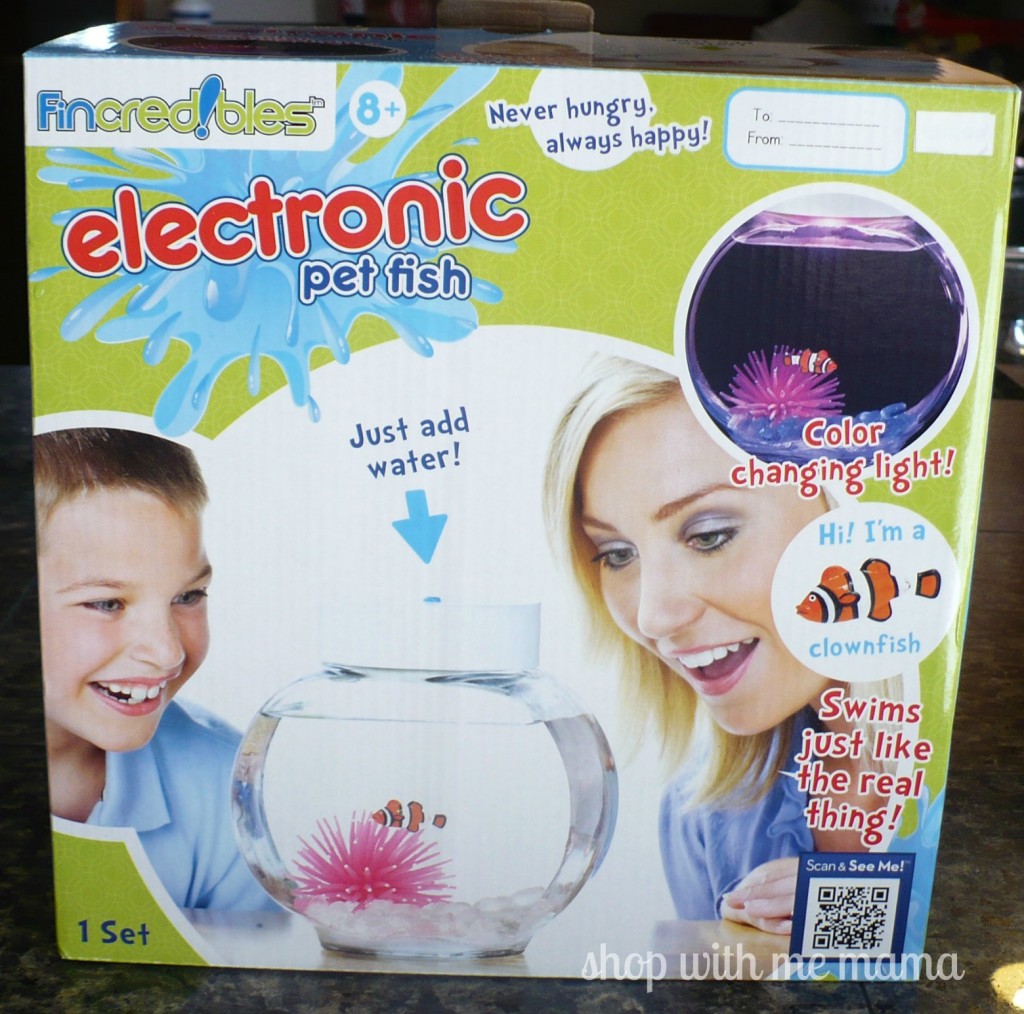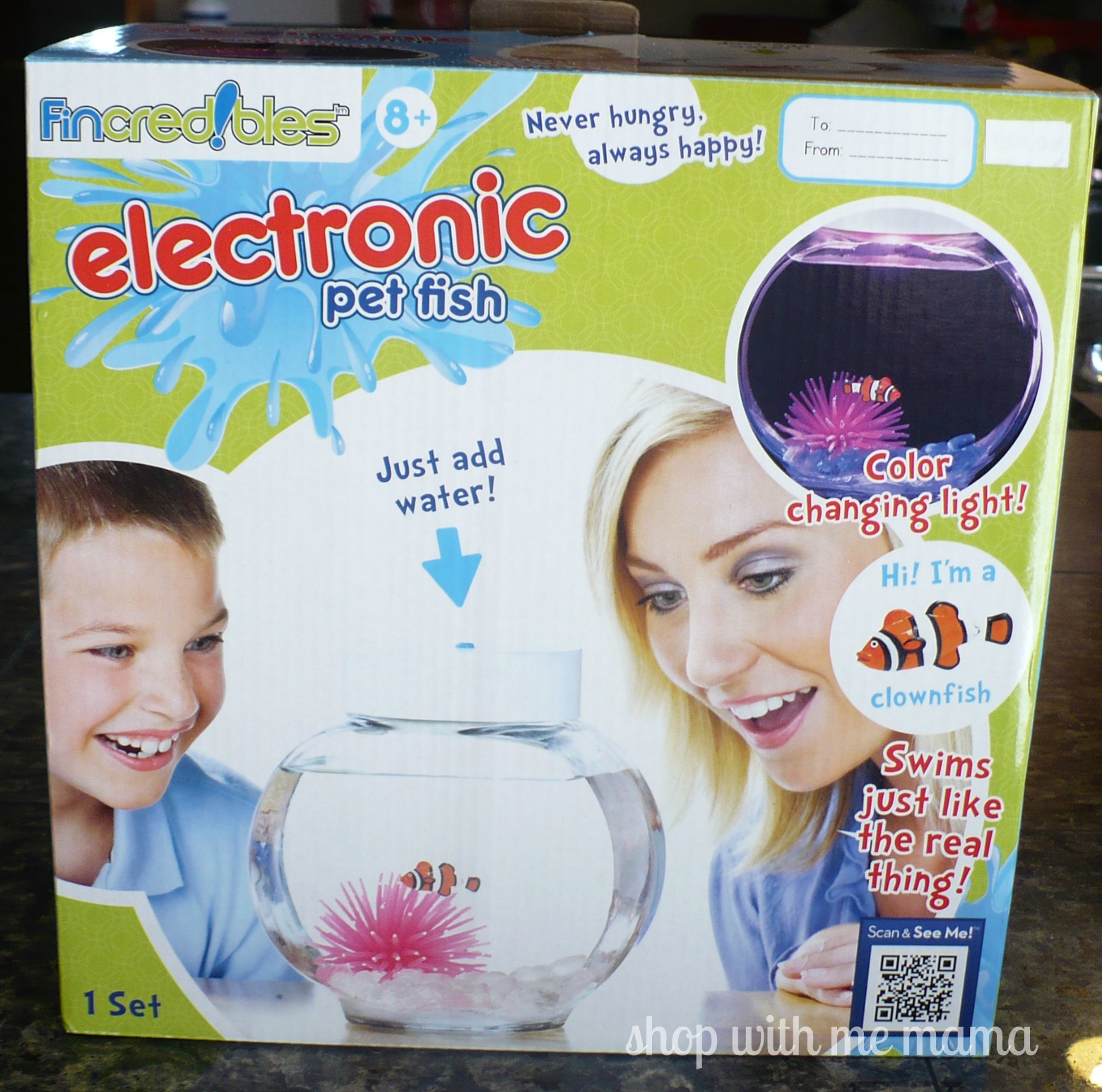 We received the Fincredibles Clownfish
and boy is he cute! Think Nemo 🙂 It is super easy to put together, just put the little "rocks and plant" inside the fish bowl and add water. Next, put the lid on (with Nemo hanging on it and seal it with a second lid that you push/twist on. Turn it on and tap away!!! Too cute!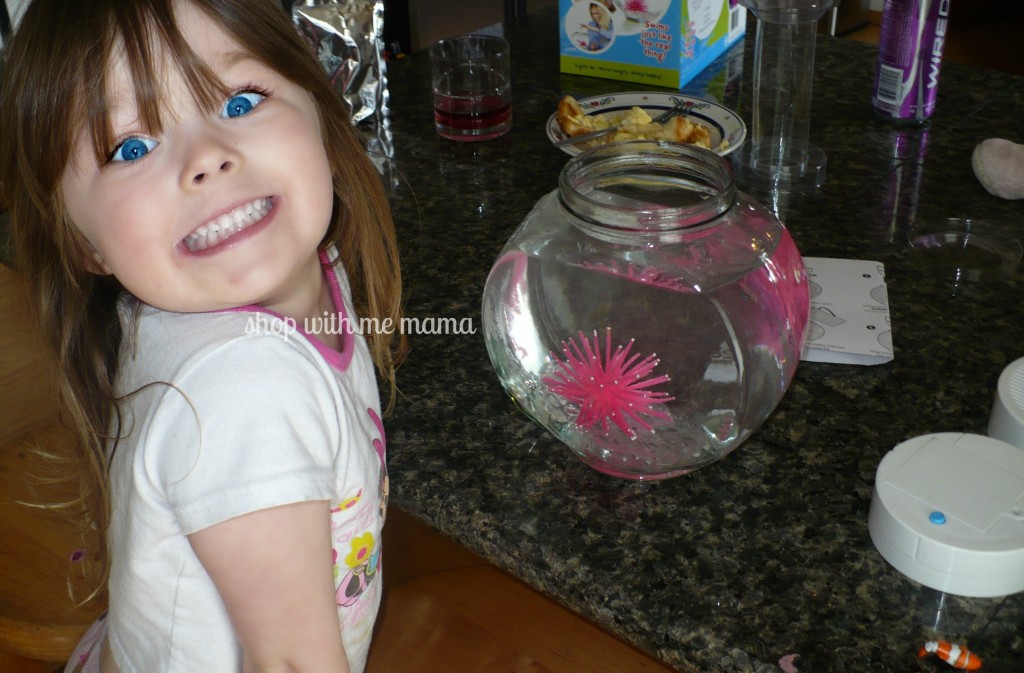 I say tap away because every time you tap on the lid you interact with the little fishy! He can interact with you in three fun ways! He also makes a pretty cool night light for little kids and Fincredibles comes in three different styles of fish to choose from.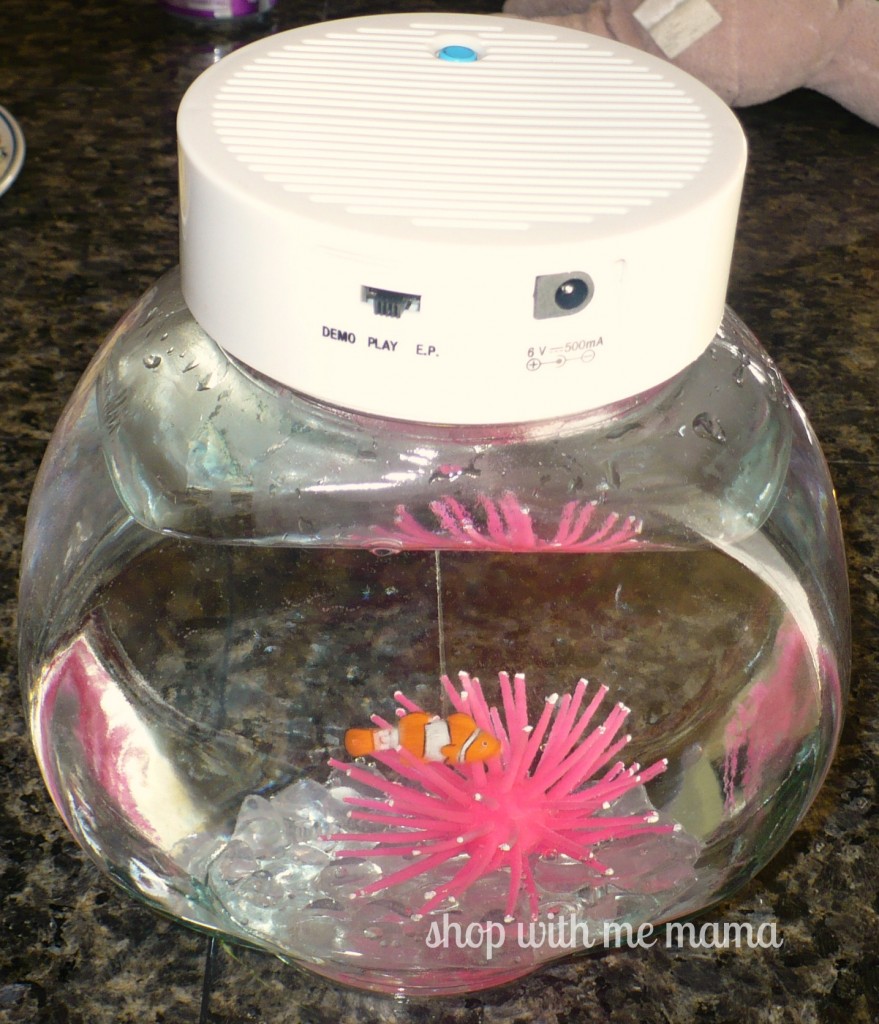 This truly did not let us down on swimming and seeming like real fish. It is so neat the way he swims around and we never have to feed him 😉 Mama likes this!!!
Buy
You can purchase the fun and cool Gemmy Fincredibles Electronic Pet Fish at Amazon.com

and they retail for $24.99.
*This post includes my affiliate links.