Pure Flix Subscription Giveaway at the end of this post! Just leave me a comment below, to win! Enter as many times as you want! Yay!
Let's talk about the Going Home Series on Pure Flix! Going Home is a Sony AFFIRM original that came out this month! Going Home is a new series that follows an inspiring team of nurses who help guide patients and loved ones on the ultimate journey – one of transition from this world to their forever home. It's a race against time as the team must help their clients find peace and wrap up loose ends with compassion and dignity.
Going Home Series On Pure Flix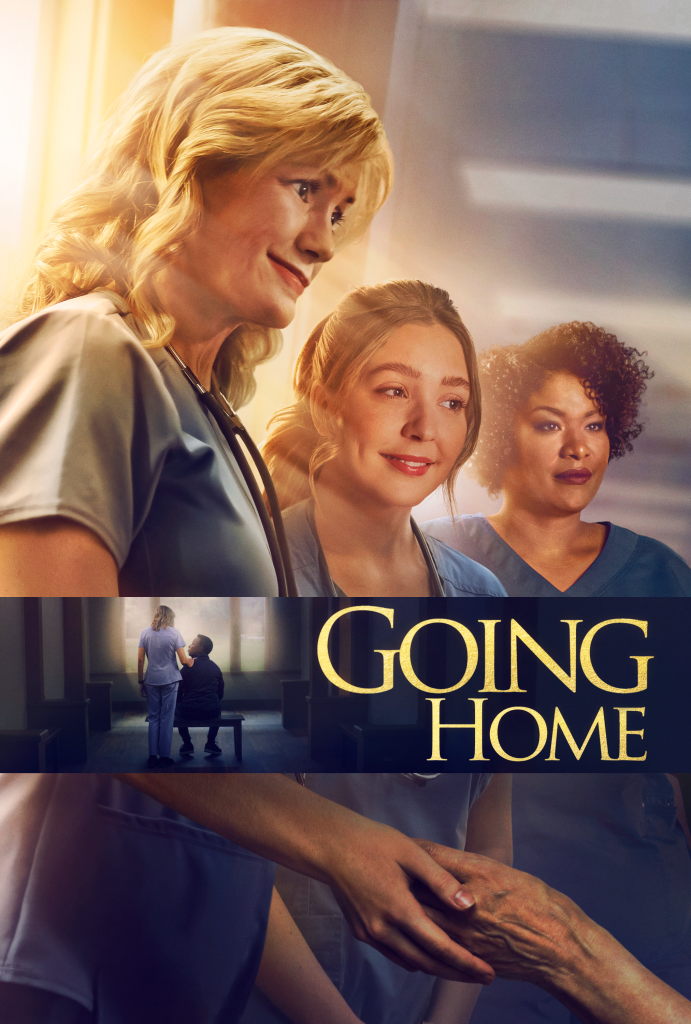 Synopsis
Everyone has a calling from God and Charley's purpose is to help people transition from this world to their forever home. Watch this heartfelt series that will inspire you to think deeper about your relationships and how you can live well with the time we're all blessed with. God gives everyone a calling – and for Charley, it's to help families during one of the most difficult times of their lives.
I LOVE this series so far! Especially episode four, featuring: David S. Hogan, and Concetta Tomei: Charley has a new client, Faye Hutton.
Faye tests Charley's patience as Charley tries to warm up to her family with no effect whatsoever. Faye is concerned that whoever visits her will try to fight over her fortune.
In the end, Faye dies with no family by her side, alone. This made me so sad and it really makes you think about life and the fear of death and being alone. This episode really stuck with me!
Here is a bible verse that goes well with this wholesome episode from Pure Flix: "God is our refuge and strength, an ever-present help in trouble. Therefore we will not fear, though the earth give way and the mountains fall into the heart of the sea, though its waters roar and foam and the mountains quake with their surging". – Psalms 46:1-3
Going Home Cast List:
CAST LIST:
Cynthia Geary

as Charley Copeland, hospice nurse

Cozi Zuehlsdorff

as Janey Richards, hospice nurse

Steve Lloyd

as Scott Braverman, hospice home manager

Charisma Carpenter

as Katherine Sumner ("Buffy the Vampire Slayer," "Angel")

Mary Ray Hernandez

as Sofia, hospice nurse

Christopher Wiehl

as Alec Sumner

Aviona Rodriguez

as Tamara, hospice nurse

Elly Sims

as Courtney Sumner

Trent Sims

as Chad Sumner
FEATURING
Join Pure Flix!
Join Pure Flix now and watch Going Home! Join here: https://bit.ly/3NAOY08