*This is a partnered post. Opinions are my own.
Introducing Gone! Lite; Sell items for cash or Amazon.com Gift Cards; Ship with pre-paid shipping labels
I have SO much stuff lying around my home. Every few months, I will go through the stuff and donate it to friends, family and strangers. That time is coming up again and I have LOTS of stuff to go through this time, yikes! Being a review bloggers does have its pros… and cons..
For me, I do not like to sell any of my things, I would much rather give them out to family and friends, but if I did want to sell them, I was thinking about using the Gone! app.
Click Image To Make Larger

What Is Gone! Lite?
Gone!, the mobile app for effortless online selling, today announced the introduction of Gone! Lite – enabling anyone, anywhere to sell items by shipping them to Gone! through a newly announced shipping service partnership. Gone! also unveiled significant upgrades to the app including email integration with Slice, and the ability to receive Amazon.com Gift Cards as a payment option. Love the sound of that!
In the time it takes you list something online, the Gone! app has already made you an offer and scheduled a free pickup. You have over $3k in stuff lying around but can't be bothered with the hassle of selling it. So, why not let the Gone! app help you out a bit? It is something that interested me enough, to consider using it next time.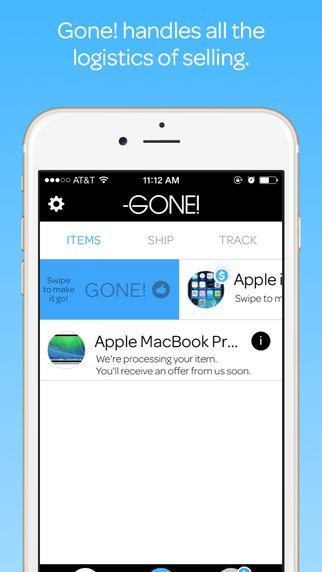 Seems to me like Gone! helps you tap into some money, by helping you sell your used stuff, easily. As a busy mom, I just don't have the time to list things and sell them, I would much rather just give the items away for free. It is much easier for me to do it that way. But now, knowing about this app, I am not so sure anymore. Maybe it would be easy to sell things? Perhaps that old afghan I have hidden in the back of my closet, could sell for a pretty penny or two? Or that used cane in the corner of the toy room? Oh, my wheels are turning now!!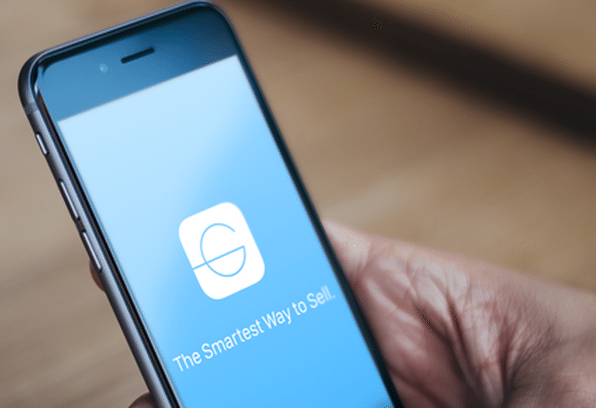 Today, the app that has revolutionized selling, has launched nationwide, giving Americans MORE time to do what we love and MORE money to do those things we love! Yay! You can easily download the Gone! app here! Plus, you can receive a $10 cash gift, if you sell something on the app, THIS WEEK ONLY! Woohoo! Get to selling!!
Do You Have Unwanted Stuff Just Lying Around? Are You Going To Give This App A Try?