We had stayed at Great Wolf Lodge Grand Mound Washington, about two years ago. My kids were a bit small then, so they barely remembered it. I wanted to bring them there again because they are a bit older and I think the perfect ages to go and be able to enjoy the wonderful indoor water park!!! Well, actually ANYONE of any age is perfect for this indoor water park adventure!!!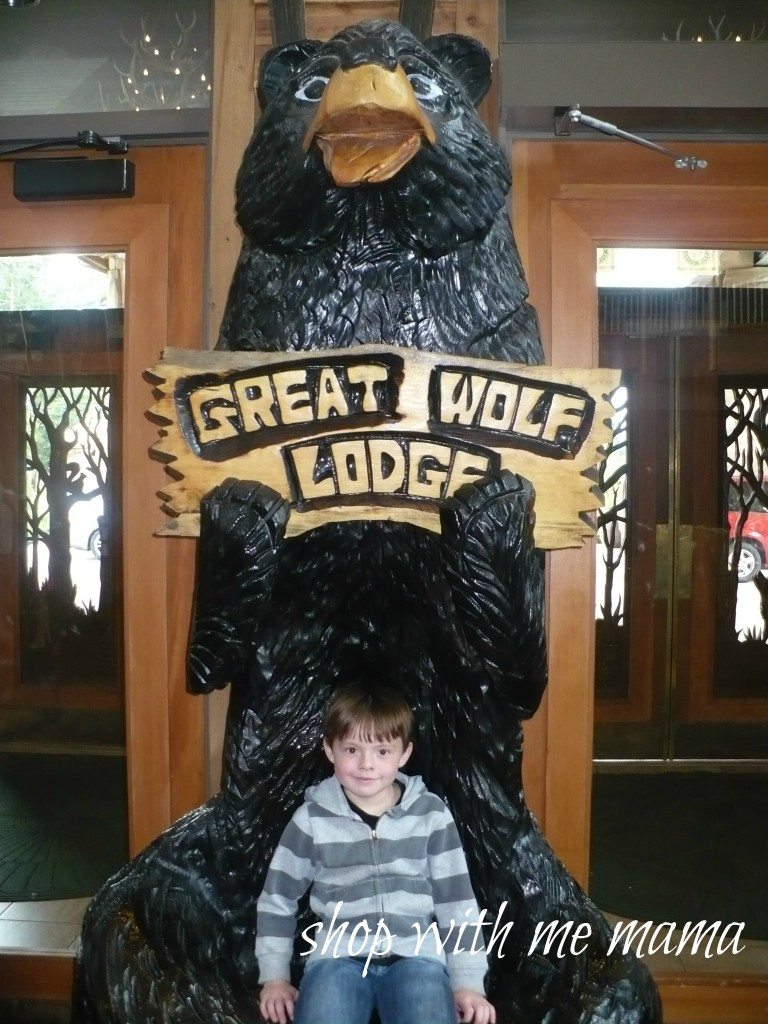 Great Wolf Lodge Grand Mound Washington
We arrived and were treated wonderfully from the get-go. The staff was like this last time too, just so accommodating! Making you feel really special! We checked in (was quite quick!) and got our room keys which are wristbands. The parents get the room key wristbands and the kids get the regular wristbands for the water park.
We arrived at our room and quickly set down our luggage. On a table, I saw that we were left with delicious fudge and chocolate-covered strawberries! Talk about great treatment 🙂 Then, we went back out to just walk around and check out the enormous hotel and all of its fun places to see!
Great Wolf Lodge has an arcade room, and a BIG lodge downstairs with huge windows so you can sit and relax and watch others in the water park! There is also a very big fireplace with a crackling fire going all the time. The lodge is furnished with log furniture and great outdoorsy decor. I just LOVE the lodge! So homey and inviting. There are restaurants, a gift shop, food places to eat at and of course the huge indoor water park!! LOVE this place so much. And, we live only 40 minutes from it!!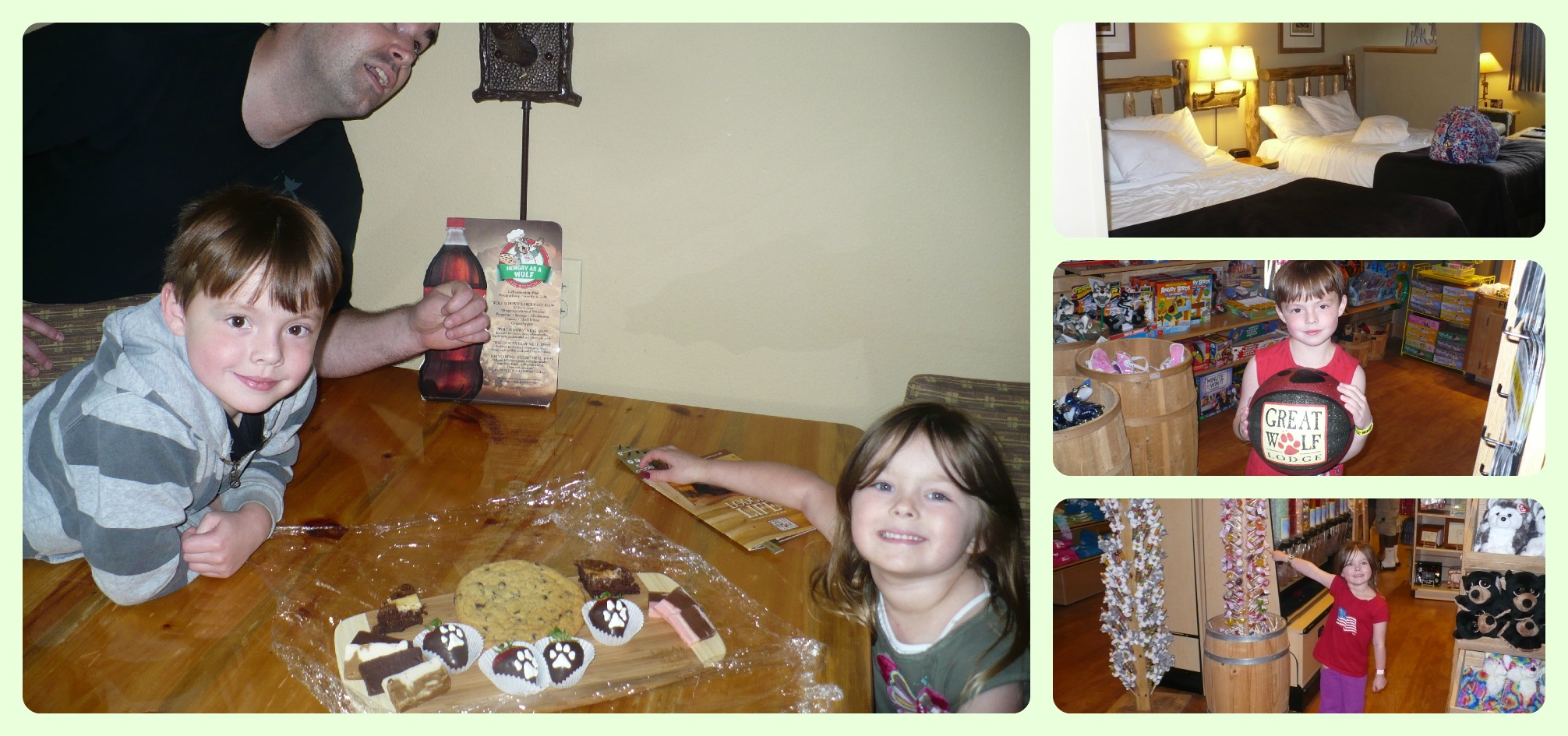 Everything is just so geared toward children and kids are running around in awe of everything. It is so cool and so neat, even for us adults! Heck, me and hubby had a BLAST in the arcade! We probably spent way too much money in there, but it was FUN. We got lots of tickets and the kids were able to get two cute wolves stuffed animals to take home. So worth it!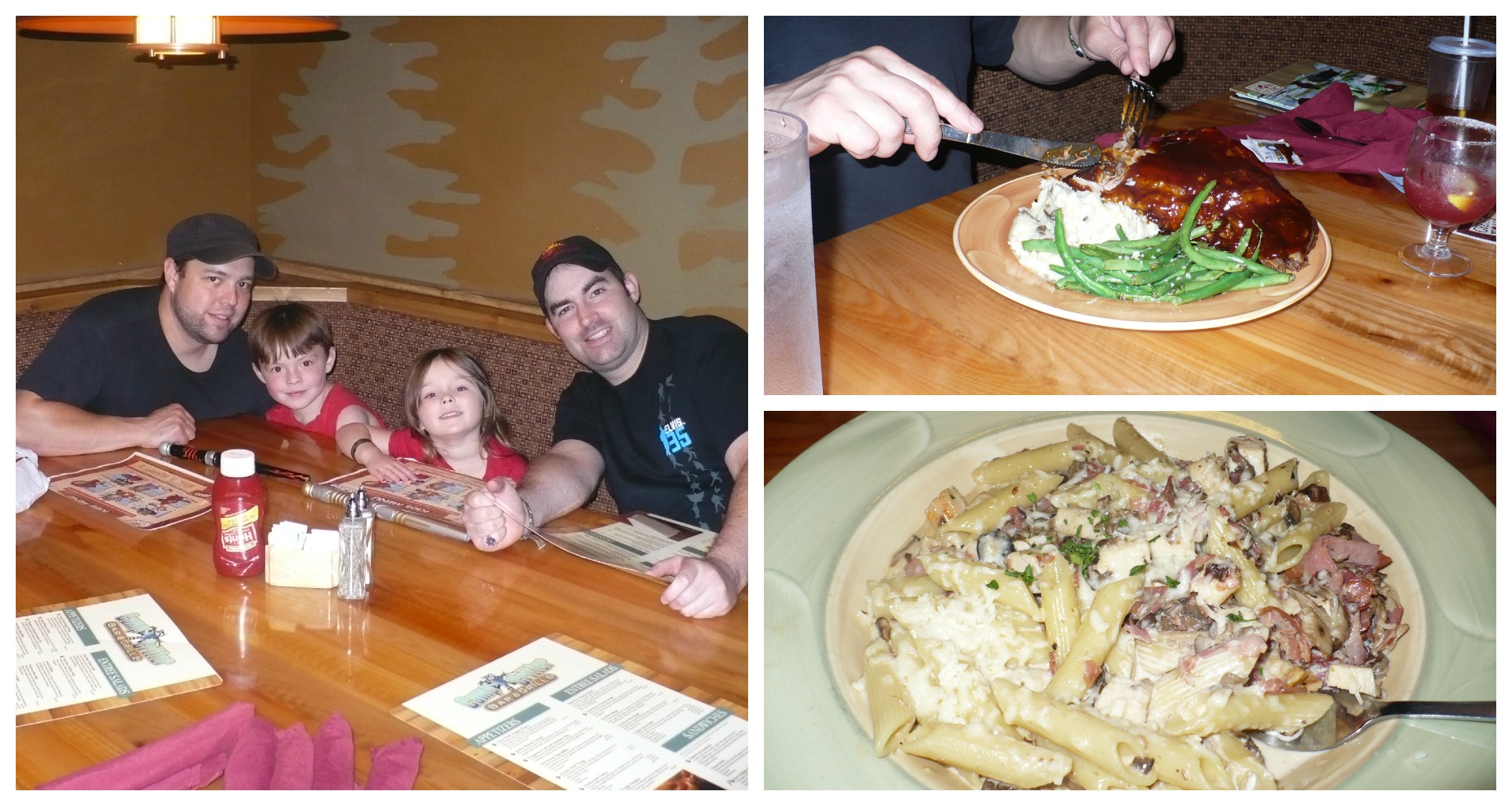 We had to of spent at least 4 hours in the water park on the first day we arrived. We could not leave, it was so much fun. With huge slides, the wave pool, the kiddies pool, kiddie slides, the big bucket of water that pours out onto you, and more, there was just too much fun to be had. One thing we also love about this place is they keep it clean. I love too, that inside the water park, you can eat if you want or buy some drinks too 😉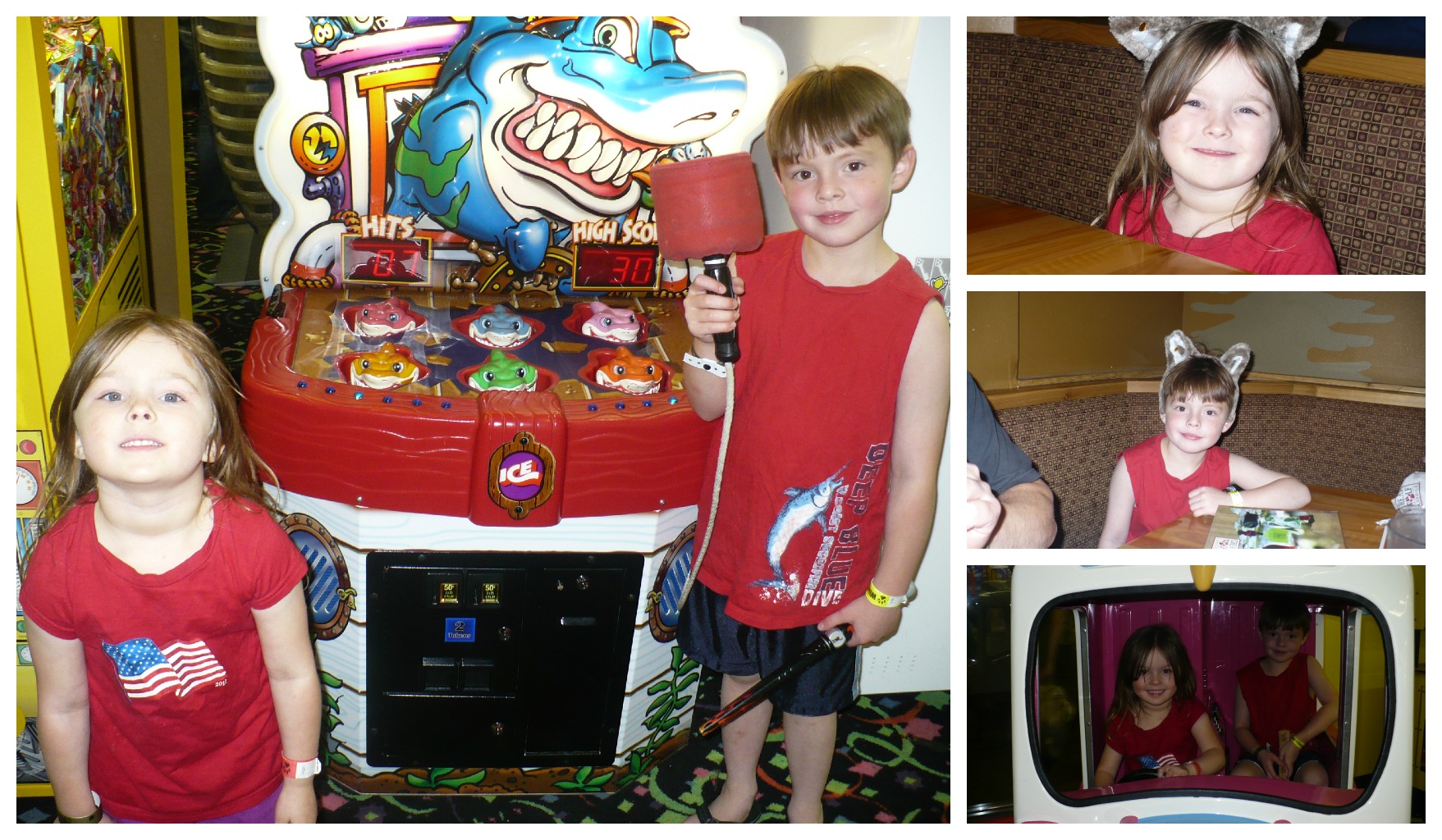 On the first night, we decided to go to the restaurant inside the hotel. We ordered absolutely delicious food and my hubby ordered some adult beverages. Everything was so good and the service, once again, was spectacular. The bill was high, but we ordered lots of yummy stuff 😉 And hey, we were on vacation!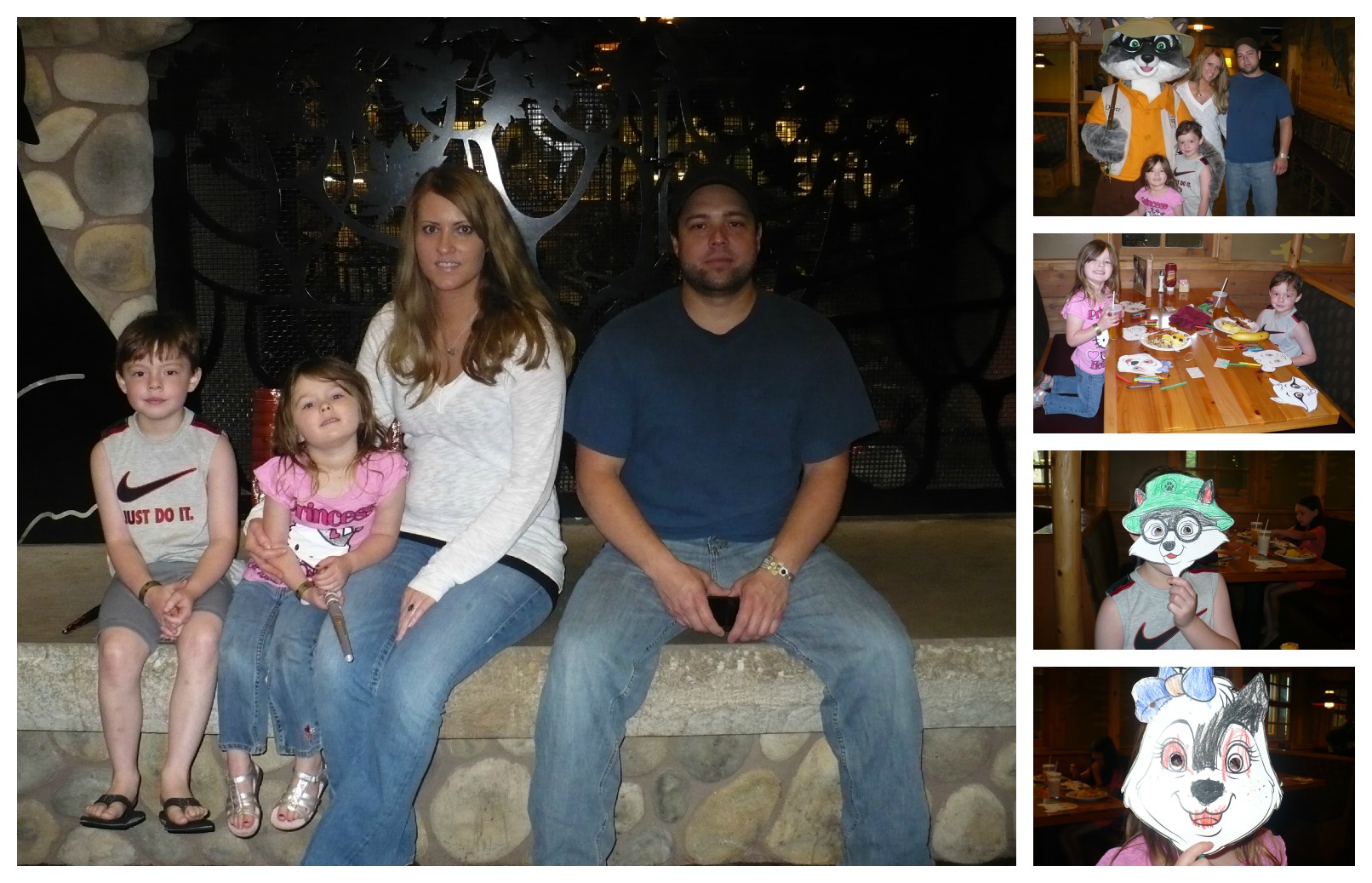 Once dinner was through, we played around more in the hotel. The kids got their "magic wands" and went around the hotel and pointed them at different objects and were able to interact with them! So much fun! Then we went back to the room and rented a movie.
Anyways, that is our time at The Great Wolf Lodge, Grand Mound Washington. We had so much fun, meet some great people, and made some memories to last a lifetime!!!! If you have a Great Wolf Lodge near you, Go!!!! You will not regret it. You will have a blast, promise!!