Spring is here and now is the time to think about planting that garden, or you probably already have! Growums Garden Kits
are a great way to get kids involved in helping you plant your garden. It is fun, convenient, and educational for your kids and you!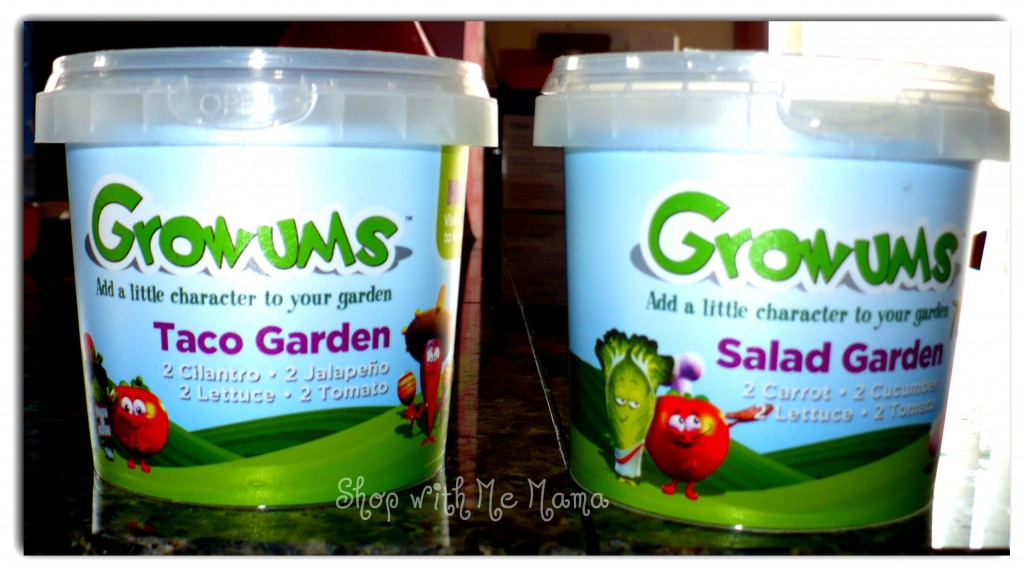 I was sent two kits to review and try out with my little loves. They were so excited to each have their own garden kit to plant and watch grow!!! So was I!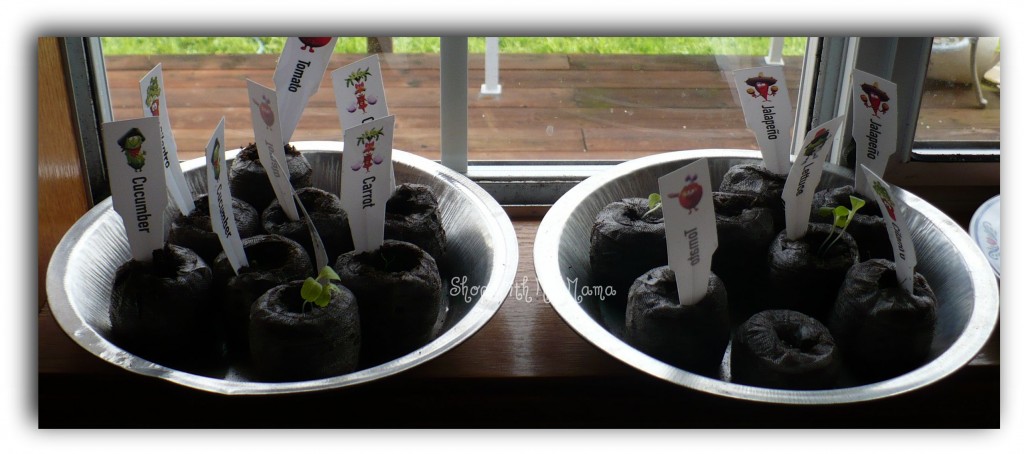 These little kits are so dang neat! They come in a little container, see above, with different themes and seeds. They also, come with the little dirt pods and markers. LOVE these! We received the Taco Garden and Salad Garden. The Taco Garden comes with Cilantro, jalapeno Peppers, Lettuce, and Tomato Seeds. The Salad Garden comes with Lettuce, Cucumbers, Carrots, and Tomatoes.
We put the dirt pods in the tin pie pans and added a container full of water. Waited until they expanded, then planted the seeds in each pod and added the little stakes! Easy and so much fun to do with your little ones!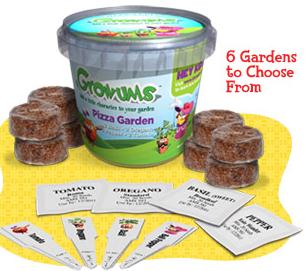 After about a week, we started seeing little sprouts. The lettuce came up first, then the others are slowly starting to come up. I love watching them grow, we all do!
About Growums (taken from their site):
Growums
are the only gardening kit for children known to offer an interactive platform. The characters enhance the entire gardening experience with a fun and entertaining approach that instills an appreciation for the environment and encourages the healthy eating habits so important in the struggle against childhood obesity. Kids can choose from six fun kits – Herb Garden, Pizza Garden, Salad Garden, Stir-fry Garden, Taco Garden, and Ratatouille Garden – to grow a real garden with virtual world fun. Each garden kit features unique, magical coco or peat pellets that make planting and growing practically foolproof.
Growums has partnered with Junior Master Gardener in their first ever fundraiser! It is a nationwide effort to help raise awareness for gardening and its contribution to a greener environment and healthier eating!!!
Together, JMG and Growums are set to reach an entire generation of future gardeners. In this first-ever JMG fundraiser, a generous 45 percent of the total proceeds will go directly to the organization, and a portion of the Growums revenues will be donated to feeding needy children.
JMG and its nationwide members strive to mentor children in the importance of gardening, and Growums teaches children of all ages how to start and grow healthy vegetables using themed garden kits and fun gardening characters found in an online interactive world.
There are 6 different themed garden kits to choose from:
*Pizza Garden
*Herb Garden
*Taco Garden
*Salad Garden
*Ratatouille Garden
*Stir Fry Garden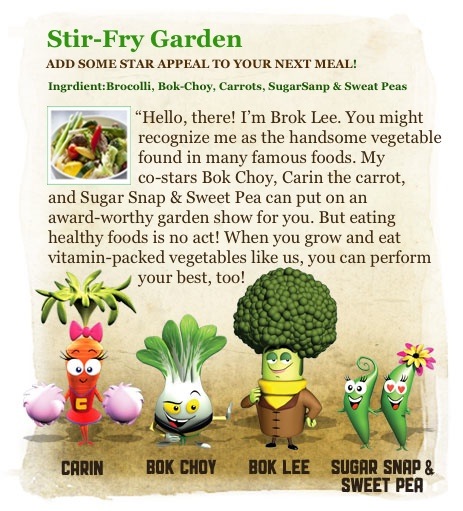 I want to get them all! My kids love all of the fun characters and fun stuff to do online! Your kids will love it too 🙂
Buy Them!
You can purchase the Growums online at Amazon.com
Disclosure:
I was sent product to review. These are my own honest opinions, thanks! This post includes my affiliate links.