*Guided Joy-Inspiring Mom Journal received. This post includes my affiliate links.
Are you a mom or a mom-to-be? If you are, you will love this gorgeous, guided joy-inspiring mom journal! It is created by the bestselling author, Emily Ley.
A Standard of Grace: Guided Journal is the perfect pick for your Mother (or for you!), this Mother's Day. In addition to being a stunningly beautiful, hard-bound book, it is designed to help you discover your hopes, nurture your dreams, and invest in those things you hold dearest.
Guided Joy-Inspiring Mom Journal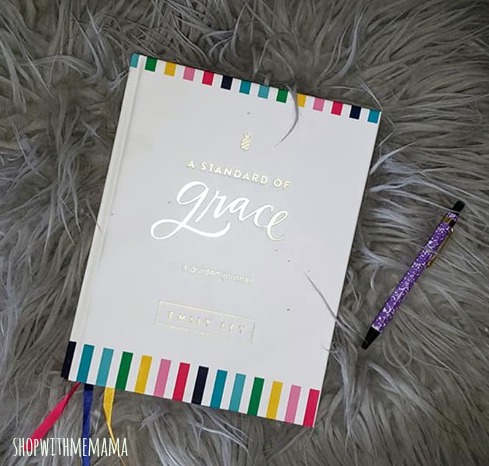 Maybe a mom you know is overwhelmed by crazy and craving some calm, or she's standing at the door of opportunity but unsure of her next step. If she's looking to bring grace and peace into her life and her home (hello, like most moms out there!), then this mom journal is for her!
A Mom needs time—to herself, away from the hustle and bustle, so that she can fill up her well. This time away, this reflection, will nourish and refresh her spirit so that she can be the best version of herself for the people—and moments—that matter most. Having a mom journal such as this one is refreshing and inspiring and can help you be the person you were meant to be!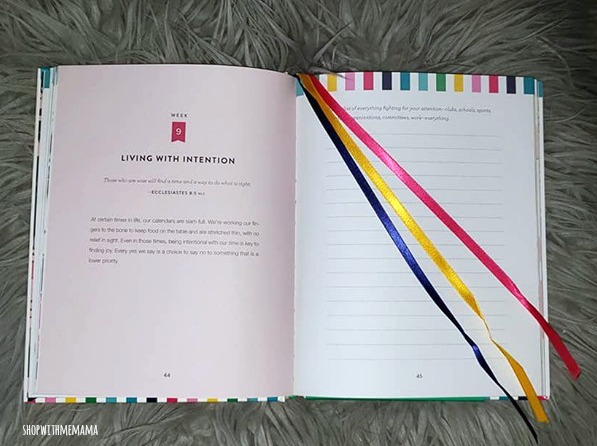 A Standard of Grace is a gorgeous four-color, joy-inspiring guided journal designed to help you nurture your dreams, discover your hopes, and pay attention to those things you hold dearest to your heart. With quotes, journaling prompts, and Scripture, the bestselling author of Grace, Not Perfection and A Simplified Life Emily Ley, encourages you to reach for the life of you want—all while holding to a standard of grace.

Both gorgeous and useful, A Standard of Grace will make a lovely gift and keepsake as well as be a powerful tool for both embracing where you are while reaching for your goals and dreams. Through practical, easy-to-follow prompts for journaling and reflection, Scriptures, and inspiring imagery, you'll find an accessible, inspirational journal that to enjoy personally and to share with friends.
This Mom Journal is Perfect For Centering your day around an intentionally slower rhythm of life! The page layout of this journal is beautiful and I love the ribbons so that I can hold several places in this journal, as opposed to just one! It is just a gorgeous mom journal and it helps to keep my head above water on those hard parenting days!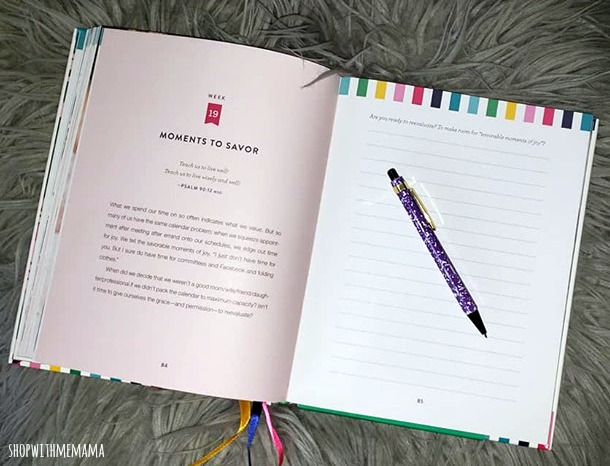 This mom journal is a great starting place to help simplify and bring grace and peace to not only you but your family and home too. The author shares the reason behind the multiple ribbons, at the beginning of this mom journal. This is an inspirational, guided journal to help guide you on your journey of life! The prompts in the journal are great and really make you think, unlike other guided journals I have used in the past.
Some Of My Favorite Parts Of This Mom Journal Are:
*The bright, colorful pages and photography
*The sturdy hard-cover
*Multiple ribbons so I can save in various places of the journal
*The prompts! They really make me think!
*The quotes throughout the journal
*Bible quotes
*Helpful Advice
All of those things above and more is why I really love this guided journal for moms (or whomever!).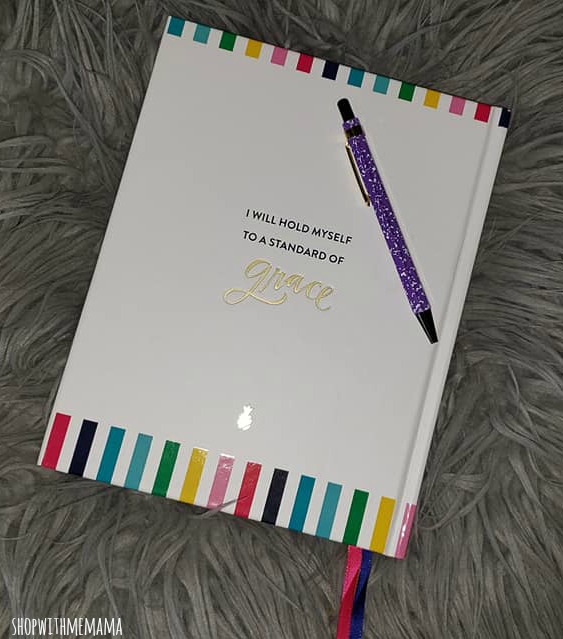 If you are searching for a little push of faith in your life, and need a starting point to do it, I highly recommend 'A Standard of Grace: Guided Journal'. With Mother's Day coming up this Sunday, you can order this for your mom or friend (or yourself!) and get started on a more peaceful, divine and graceful way of thinking.
Buy
You can purchase A Standard of Grace: Guided Journal online at Amazon.com. It is $12.66 for a hard copy and if you have Prime, you will get free shipping.
Win
One person is going to win this gorgeous and inspirational guided journal!
Rules
The Contest is open US residents, only ages 18+. The giveaway will end on May 27, 2019, at 11:59 PM MT. Winner will have 48 hours to confirm their win after I email them, or a new winner will be chosen. I am not responsible for lost or stolen mail.