*Toys Toddlers Will Love To Play With! Products were received. This post includes my affiliate links.
My baby boy is rolling over and over and over and he is trying to sit up already! He is happiest when he is sitting up and being able to do what he wants! I am in for it!!! Whoosh. We found some really cute Toys Toddlers Will Love To Play With! And boy does my little guy love them!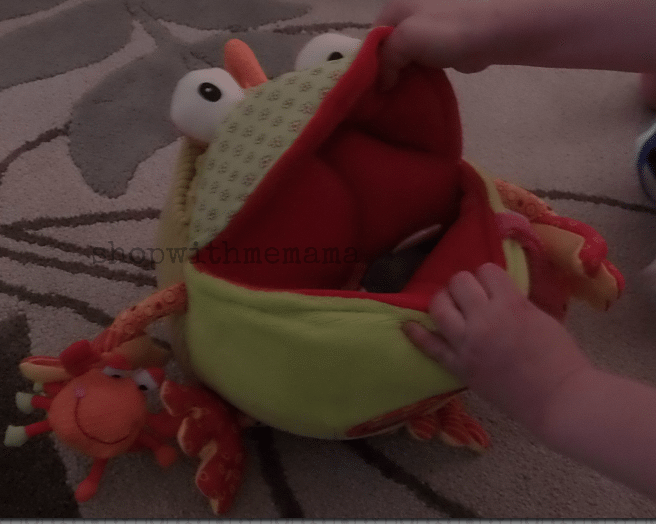 Toys Toddlers Will Love To Play With!
He also is starting to be really interested in his surroundings, especially fun toys! His little hands love grabbing and feeling toys and he loves hearing the noises that come from the toys!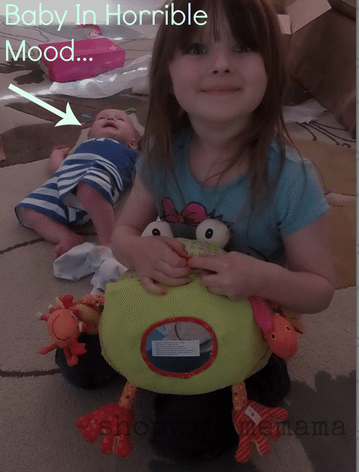 He is changing so much already and all of these changes are SO fun to watch! I love it and am enjoying every moment of it!!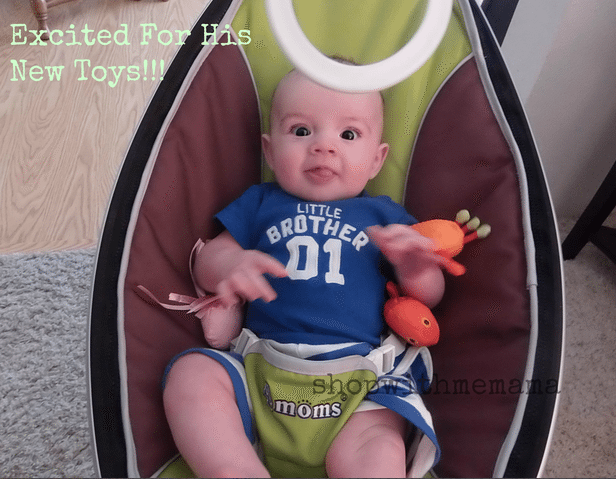 I was recently introduced to an amazing line of baby toys!! HABA is proud to be the exclusive US distributor of Lilliputiens, the land of little wonders!  This is a delightful line of small, fairytale rattles, puppets, and squeakers, HABA is equally proud to re-introduce this beloved line to North American babies and toddlers. We received the adorable Romeo the Well Fed Toad to review. Oh, my he is ADORABLE!!!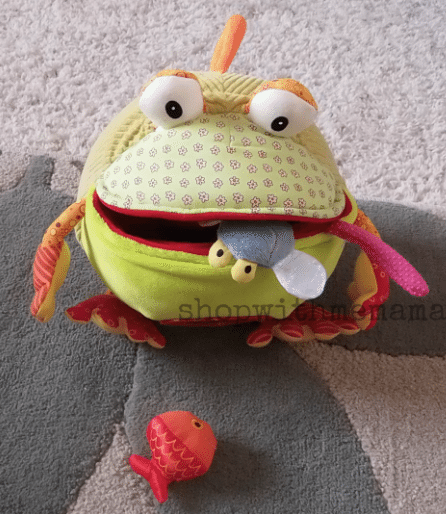 Romeo is a very handsome and cuddly toad. He has many different textures to him which makes baby very interested in touching him and feeling all of these different materials in his hands. You press a button on his foot and he will croak! My baby's eyes get sooo huge when I do this and I laugh so hard!! Love it!! His feet also rattle and crinkle.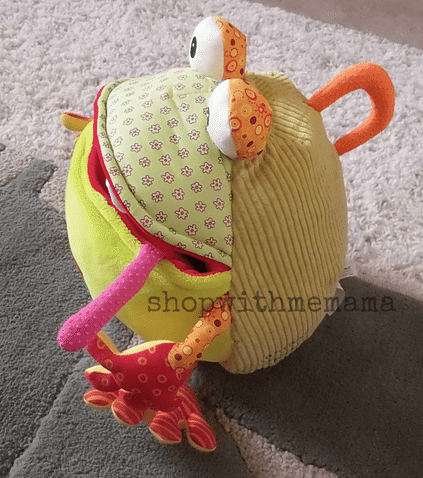 Inside the toad's mouth, is an array of cute and colorful toys for baby to play with that include a squeaky fish (baby LOVES this one!), crinkly fly, textured and bright-colored crab and jellyfish!
The toad's tongue is even textured and hands out of his mouth!! These little toys offer a wealth of colors and playful sounds for baby to play with.
I love this toy and I love all of the little toys that it comes with. The adorable toad is not only super cute but also acts as a storage for all these little toys so they don't get lost! I can even store a few other toys in his mouth too!
My baby loves this toy and he also really likes the little mirror on the front of the toad. Baby is just starting to enjoy looking at himself in mirrors and it is fun to watch him go crazy staring at himself in this mirror!!
This is a wonderful toy for little ones! I highly recommend it. It has so much to it and it will keep your baby entertained for a while. It is also built to last. It is made very well and I am sure it will be around for a long time!
A Bit About This Toy Line
 Lilliputiens is based in Belgium and its toys are made by hand with care in Asia. The toys, patterns, fabrics, characters, are all 100% its own creations, designed by a team of five young and trend-conscious moms who ensure that in a world full of little wonders, every toy has its own fun story.
Lilliputiens' numerous mascots each have their own magical universe. Soft materials and disarming characters engender trust, while the many shapes, colors and noises will continuously challenge a child's inquisitive spirit. Designs and fabulous fabrics necessitate hand sewn, hand-made results.