As LeapFrog Mom Ambassador, I receive products, promotional items and educational material to use and share as I see t. However, any opinions expressed by me are honest and reflect my actual experience. This post includes my affiliate links.
I absolutely love being a LeapFrog Mom Ambassador! I not only adore all the LeapFrog products but I love how educational they are. My kids are enjoying some new products they received recently from LeapFrog and I want to share them with you!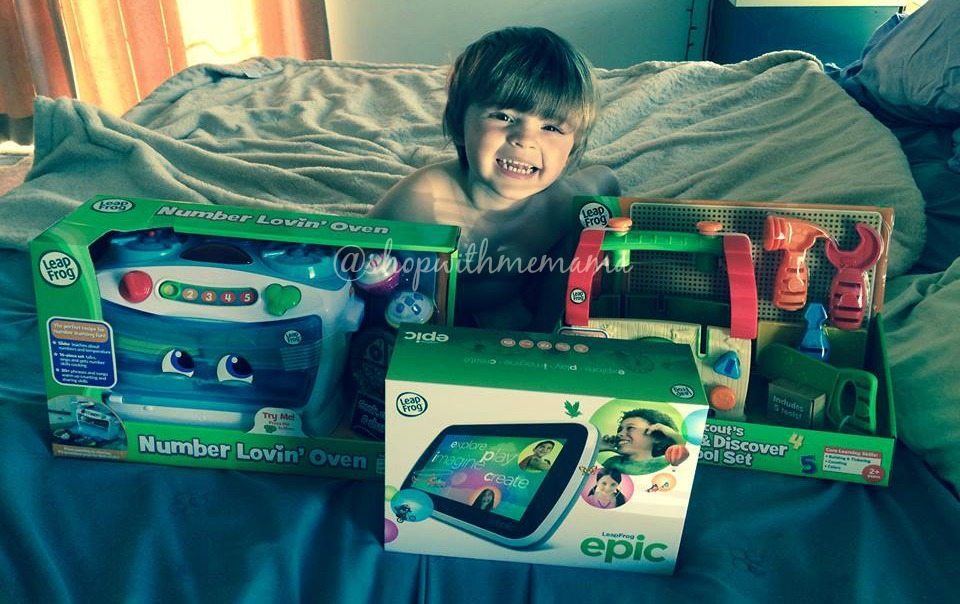 We Received The Following Products:
Number Lovin' Oven
Scout's Build & Discover Tool Set
LeapFrog Epic Tablet
All of these products are amazing! My kids have been so entertained by them all. My toddler's favorite toy is the LeapFrog Scout's Build & Discover Tool Set. He absolutely cannot get enough of it!! He loves taking the Number Lovin' Oven and turning it on to the 'sizzling' sound and holding our hands on it.. he loves pretending to burn me…. :/ LOL.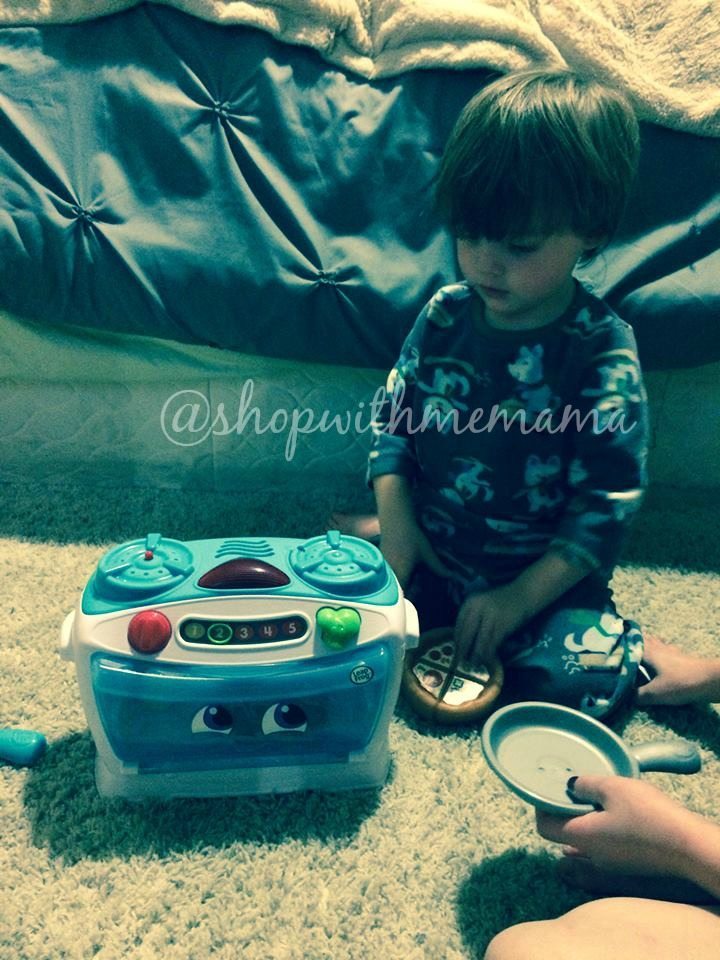 Number Lovin' Oven
First I will talk about the Number Lovin' Oven, since my toddler enjoys pretending to burn people on it.. This oven is really cute! There is a lot to it too. It comes with play food, a skillet, spatula, baking tray and two plates! So, it comes with lots of fun things to play with! I really liked that.
From counting and cooking to serving and sharing, it's preschool prep for little chefs! This oven has over 30 phrases and songs so your little one will not get bored with it saying/singing the same things all the time! Just press the chef's hat for learning songs, or listen and learn along to fun phrases! Move the number slider to explore numbers, time and temperature.
You can place the pan on the stove for real sizzle sounds. Turn the timer and count clicks! Your child can cut food into 2, 3 or 4 equal pieces for a taste of math! When your child is done playing with the Number Lovin' Oven, they can then stash all the goodies inside their oven so nothing gets lost. Great toy and keeps your toddler entertained! Retails for $24.99 which I think is a great price for everything it includes and does!
Scout's Build & Discover Tool Set
Like I said earlier, my toddler LOVES this tool set! He thinks it is so much fun to use! That hammer it comes with, ya, he was using it ALL day long and when he wakes up, he runs right to his hammer and uses it on walls, floors, other toys, you name it, he will use that hammer on it, sigh! LOL.. oh my boy…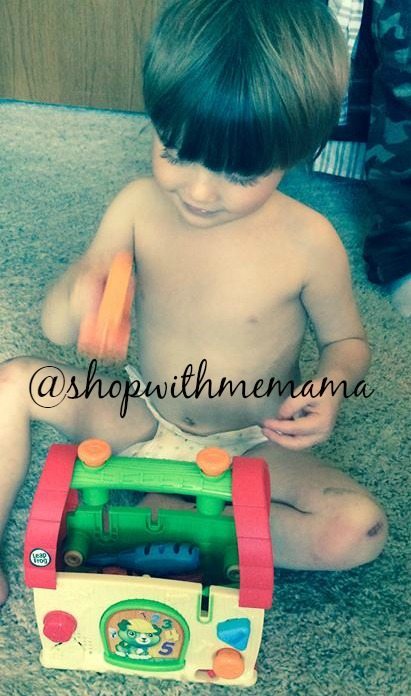 Count, measure, match colors and use 5 handy tools to build Scout a house. Then take it apart and build it again! This fun tool set comes with a hammer, saw, wrench, screwdriver, ruler and of course the interactive dog house! This tool set allows your child to measure, tighten, hammer and more to build Scout a doghouse. Match colors to find the right tool for each job. Use the red wrench on the red bolt, and so on. Your child can count nails, measure walls, sing along to the number song and more as Scout talks, sings and encourages exploration! Sure is a fun toy! My little guy just loves this tool set and so will your child! It retails for $19.99!
LeapFrog Epic Tablet
Last but certainly not least, is the LeapFrog Epic Tablet! My son who is 9, wanted this, so he got this one! He loves it and enjoys playing it when he has downtime. He likes that there is internet connection and that he can still browse the internet with the approved, kid-appropriate web content with the LeapSearch™ browser. I can easily add websites as he matures. The Epic Tablet is durable and has a really nice protective bumper around it so that if it falls or gets bumped (shatter-safe LCD screen), it will be okay!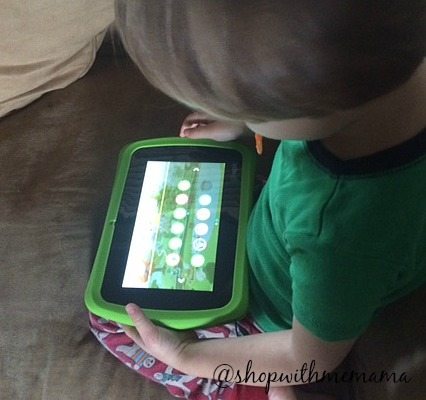 This tablet is uniquely designed to grow with your child, to ignite endless learning and creative play. It comes with a stylus, which is attached and you can store it inside the tablet which is so nice. Comes with a parent guide, quick start guide, USB cable, AC adapter, plus it comes with 20+ apps including fun games, eBooks, utilities and much more! So much fun!
Please  note that LeapFrog cartridge games are not compatible with this device. My son loves the virtual world he created on the Epic. He can watch night fall, add characters and discover a fun surprise every day! I love the LeapFrog Just For Me Learning technology (it is exclusive to LeapFrog). This personalizes select games to challenge your child as they grow! Very cool! You can also buy popular Android apps like Fruit Ninja Academy: Math Master and Doodle Jump!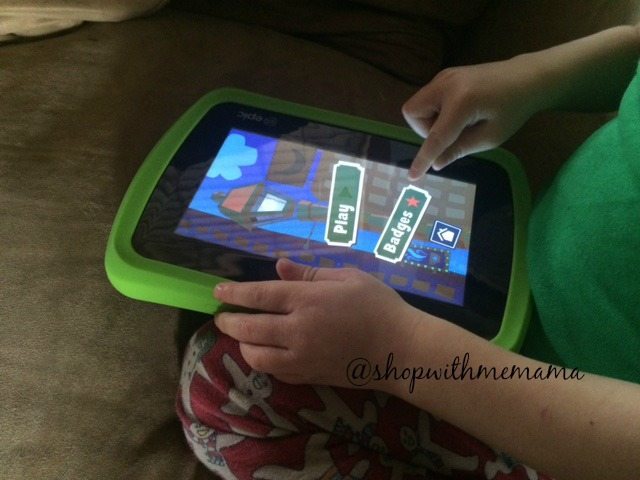 I like that I can manage what, when and how long my son plays with best-in-class controls for up to 3 profiles. So, no overdoing it on the electronics! Great for peace-of-mind 🙂 The Epic Tablet Retails for $139.99.
Buy
You can purchase these educational and fun LeapFrog products online at Amazon.com!
Do You Own Any of These Fun, Educational Toys From LeapFrog?