*House Of Botori Ginika Tote And Eneehi Nursing Clutch. I received the product. All opinions are mine.
I simply cannot believe the adorable things you can buy, when you have a baby! Oh my goodness, things have certainly improved since my first was born! From diaper bags to adorable nursing covers, man oh man there are some great products for mom and baby at House Of Botori!!! Love the stuff!!! Great for baby shower or baby sprinkle gifts!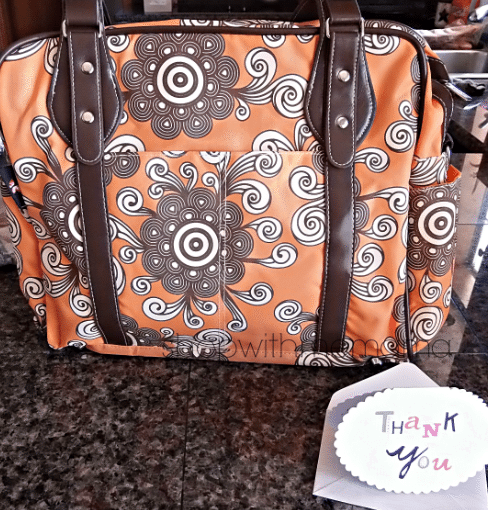 House Of Botori carries products for the chic mom and baby. That would be me, right? I would say so! I received the super cute and trendy Ginika Tote in Twirl Tangerine (even the name is adorable!!) to check out. Let me just say that I LOVE IT. It is sooo cute!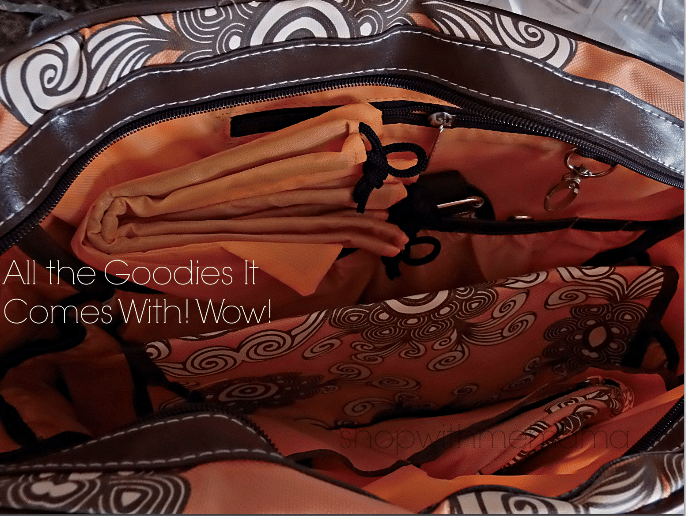 There is a ton of room in this trendy tote. Lots of pockets (three exterior pockets and seven interior pockets!!), and room for all the baby gear you need to bring with you on trips out! Plus, it is super stylish and any mom would love to have this at her side. I think it is adorable and have received plenty of compliments on it.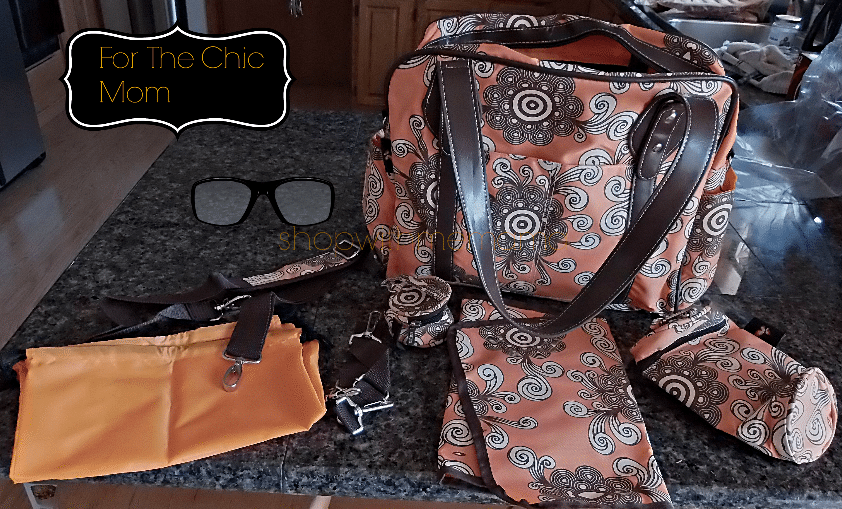 Fabulous Features:
 The convenient adjustable handle makes it your perfect fit or easy to take a load off your shoulder by hanging the bag from your stroller
– Or use the convenient adjustable straps to attach Ginika to your stroller
– Keep your bag's bottom neat and clean with four smart feet at the base
– A light-colored interior makes it easy to spot elusive items.
– Magnetic closure for the exterior back pocket to make opening and closing 'a snap'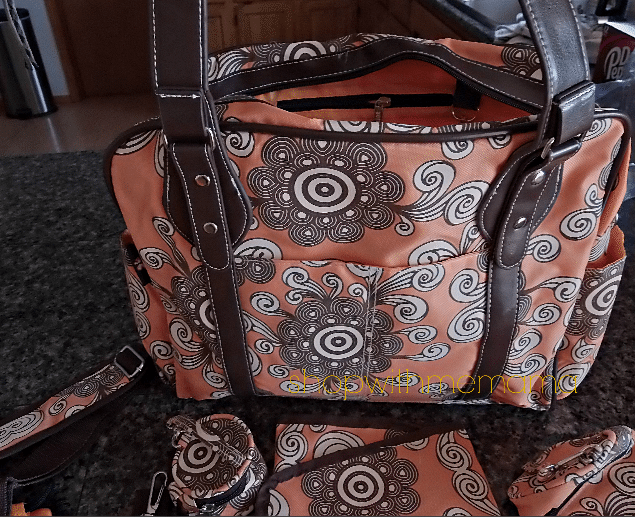 Also comes equipped with a handy changing pad, PEVA insulated eco-friendly bottle holder and a pacifier pouch!!
Buy
You can purchase this beauty online at http://houseofbotori.com/