This post is all about How to Buy a High-Quality Leather Jacket For Women. Buying a leather jacket is not as simple a deal as it sounds; there are some tips and tricks to follow to buy the perfect leather jacket, which will last you years and years. Owning a leather jacket can simply change the aura of your wardrobe, so investing in a good leather jacket will only help you transform your daily style drastically. This might sound like a huge investment because leather jackets are usually expensive but a one-time investment will take you a long way.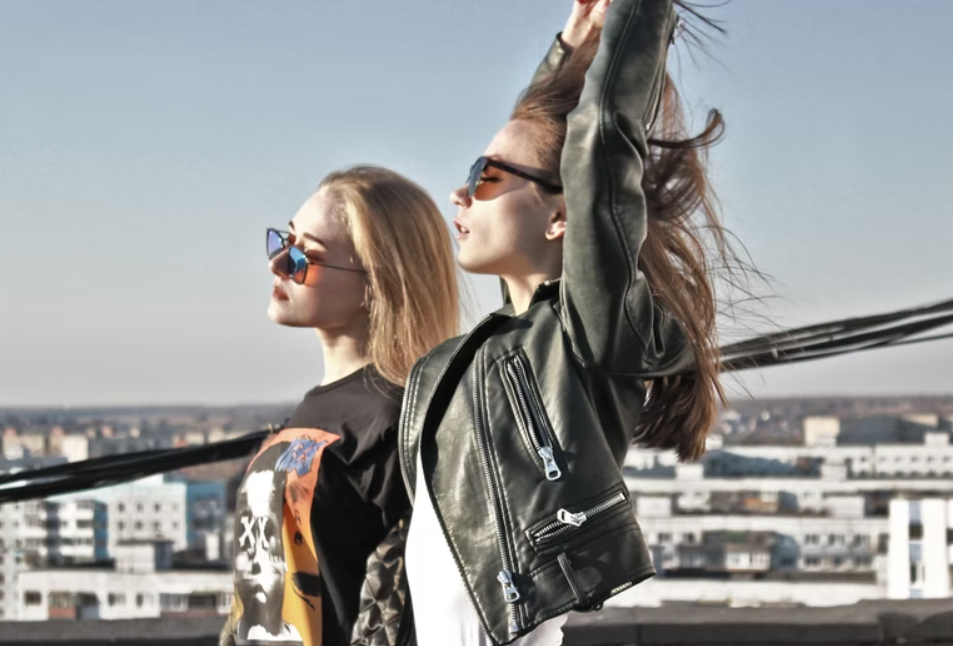 How to Buy a High-Quality Leather Jacket For Women
A good leather jacket should not cost you a fortune; rather it should have all the desired attributes but should be reasonable enough to put an eye onto. We will be giving you some tips on how to buy a perfect high-quality leather jacket for women. Keeping in mind, a leather jacket is the only staple that keeps a women's style intact no matter what season you are in, so make a wise decision and choose the best for you.
Leather Quality:
When buying a leather jacket first thing that needs to be taken care of is the quality of leather, it should be the right type of soft, shiny, and stretchable. The reason is it had to wear off with time and a good leather stays the same even after many years of using it. Buy it when you are 100% sure about the quality of the leather. Different animal hides give a different quality of leather, so before making a purchase do your research on the qualities of leather produced by different kinds of animals.
Stitching:
A jacket with neat stitching will obviously catch your eye, giving a high-quality vibe to the whole thing. Usually, leather jackets that are stitched neatly will be more expensive as they will have no loose ends, or threads coming out from here and there. To make the jacket look more appealing, it is usually stitched with decorative threads on pockets or around the seams. To make it more decorative and attractive, additional work is required which sometimes makes the jacket pricier but there is no harm in investing money in something you like.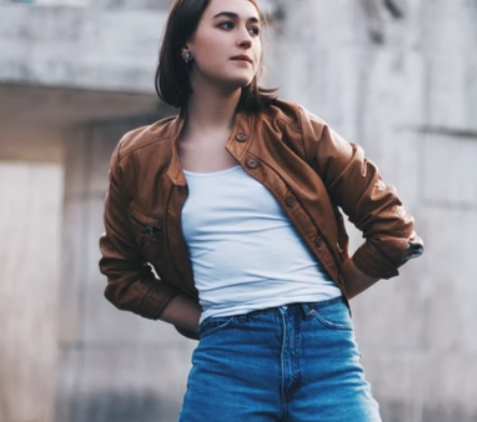 Measurements:
Next important thing is to look for the right measurements and make sure to get a size up as this will always be a safer option. A jacket with a good or bad fit, no matter how expensive it is, will make or break the whole style vibe.
I would recommend you to get something that goes well if you zip up the jacket or wear it on top of a sweater too. The sleeves should perfectly fit your wrist, hanging arms give a very uncomfortable feeling and look. The shoulder fit is the most important bit of consideration when buying a leather jacket, it should not be too tight that you feel stuck inside, nor should it be too loose making you look like a balloon.
Jacket Accessories:
One more key factor that should be looked for when making a leather jacket purchase is to see that the jacket is lined inside, never ever buy a jacket that is not lined, trust my words you will regret it. Choose a lining that is according to the weather of your area and something that is easy on the skin.
Thin linings get torn off easily and don't last too long so go for a fabric that is durable as well as breathable. Don't go for jackets that are bright colored lined from the inside and the exterior is black or brown. Also, look for the hardware of the jacket, make sure you go for metal hardware rather than plastic as plastic is not durable and won't last much. Choose a jacket with complimenting hardware nothing too shiny or obvious but something subtle and easygoing.
Types of Leather Jackets
Bomber Leather Jacket:
This jacket to say the least is the most demanded and stylist amongst all types of jackets. This is also called an aviator jacket because it was once only worn by pilots but is now accessible to everyone. Women's Bomber jacket has many designs to pump up your style game. You can pair them with formal or informal dresses according to your likes and dislikes.
Not only does this jacket offer sheer style but is the most comfortable to carry. You can pair it up with your formal attire or style it with a jeans and shirt, I am sure it will not disappoint you. This jacket has set up a standard so high that it is very difficult to match now.

Leather Biker Jacket:
A biker is known by the style it carries, you entering a place with a leather biker jacket will show your presence in that area. This jacket is your everyday style statement giving a dapper look to your overall attire. The zip style cuts and overall made of this jacket is something that will make it easy for the women to style it differently. This style of jacket is made to make your everyday life easy, just top it up on your everyday attire and you are perfect for the day, with that biker look you love.
Finding a perfect leather jacket can be a hard task but it's not at all impossible, you just need to put in a little time and effort, and the money you invest will be all worth it in the end. Everyone has their own sense of style and a different type of leather jacket caters to different types of styles or personalities.
So never think, that leather jackets are not for you, there always is a type of leather jacket that you can own to enhance the style that you carry. So fashion comes and goes but there are a few staples in your wardrobe that stay with you forever and is part of fashion forever and one of which is a leather jacket. So there is no time to wait, go get your hands on the perfect women's leather jacket you have been dreaming of and make yourself stand out from the crowd.