EVERY. SINGLE. DAY. I look at my two beautiful children and feel simultaneously overjoyed and horrified. When did they get to be this age? Where did my babies go? Deep down I know the answer – they didn't go anywhere. They are right here, just so big and changed that those babies feel lost to me.
Thanks to technology, I can look at pictures at every stage like a rolling movie. Each phase documented in clear color, some even in the video, where I feel like I can almost touch them. But I guess that's the problem, I can't. There's no way for me to feel them, smell them, or roll back time. How can I Make Christmas About Experiences Instead Of Toys?
*This guest post was written by Stacy Seltzer, the woman behind Christmas Adventure Calendar!
How To Make Christmas About Experiences Instead Of Toys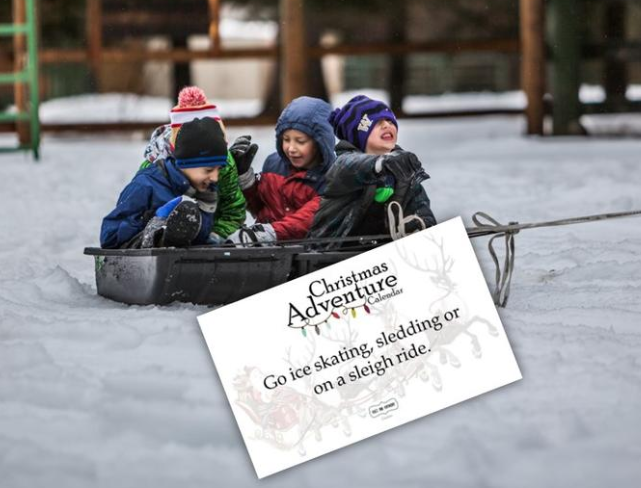 When I was pregnant, I was never properly warned. I was told you would lose sleep, feel overwhelmed and that life (good and bad) would never be the same. The most common suggestion was to "take in every moment", but how do you stop time? No matter how many pauses you take or moments you absorb, time continues.
I am constantly yearning for those smaller versions of the child before me, while also fascinating over the little humans they are becoming. So how do I do both?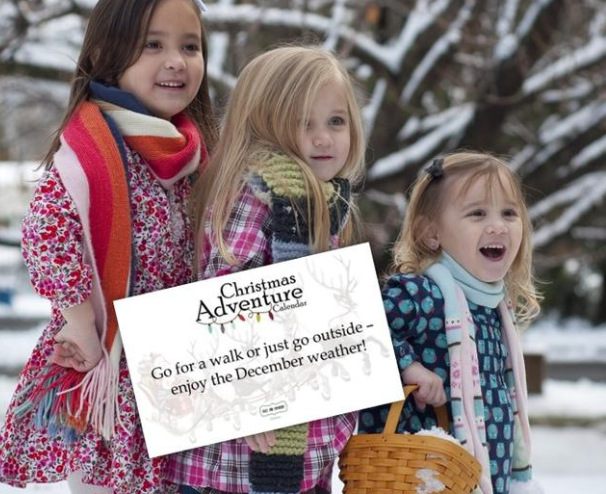 As much as I wish for there to be an answer, there is no secret cure from this mommy plague. We do the best we can to love our kids and enjoy the time we have with them. Yet a time is coming for us, so for better or worse, we have to embrace it.
So this Christmas I have a suggestion for you that could change the holiday completely. Make Christmas About Experiences Instead Of Toys with the Christmas Adventure Calendar! This product takes a solid, long-time running tradition and tweaks it ever so slightly to help with that loud ticking clock we feel each day.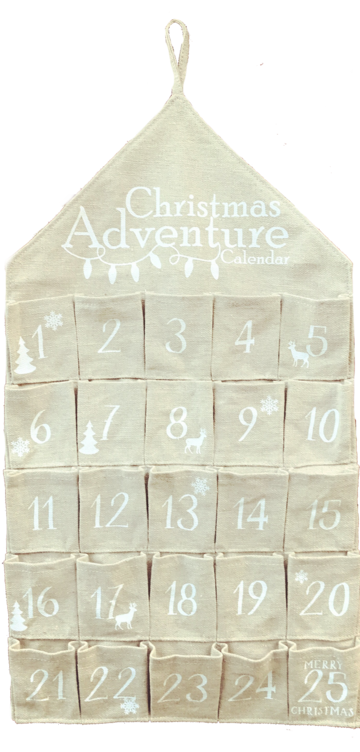 It is an advent calendar but with a twist – instead of candies or messages as you countdown to Christmas, it gives you activities each day leading to that highly anticipated Christmas morning. This game-changer is called Christmas Adventure Calendar and it definitely lives up to its name.
It has up to 65 different "adventures" to choose from that can vary significantly. Most are little-to-no cost and keep you inside your home. Some are as simple as reading a book together by the Christmas tree or watching a movie together on the couch.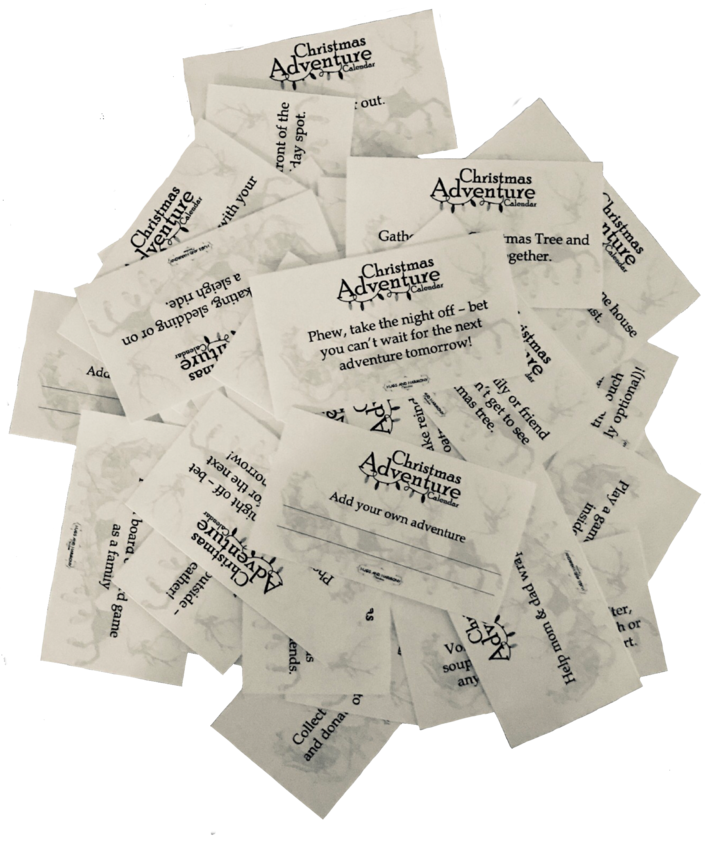 Yet, some take it a step farther and dedicate a portion of the day to making homemade Christmas cards for your family or baking cookies for Santa.
You can also leave your home and volunteer at a soup kitchen, or deliver treats to your local firefighters. All activities are centered around the most important aspect of the holiday season – FAMILY.
Also, it's so important to note that the calendar can be completely customized to your family's needs and schedules. If you are a planner, you can strategize each day with what works best for you (and there is even a 2018 calendar included!).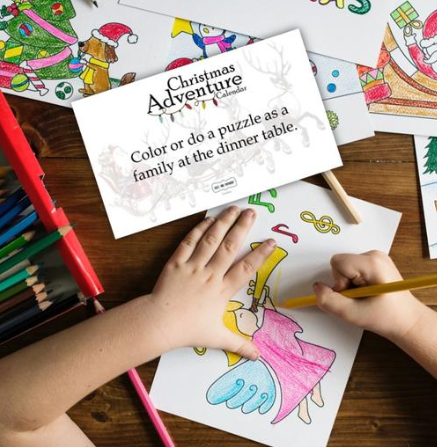 Or if you are a fly by the seat of your pants kind of person, you can shuffle & randomly select the adventures to make each morning a complete surprise.
So this Christmas, if you are craving more time with your family but don't know-how…check out Christmas Adventure Calendar. It's not a magical cure for the clock ticking blues, but if you want memories to hold on to for years to come…this can give Christmas the time-slowing power you so crave!
More About The Christmas Adventure Calendar
Christmas Adventure is an activity-based advent-style calendar designed to bring families together by providing them with holiday-themed "adventures" each day leading up to Christmas. It takes the standard Christmas countdown to a whole new level with little-to-no cost daily surprise activities that the entire family can enjoy together!
And, all orders ship FREE!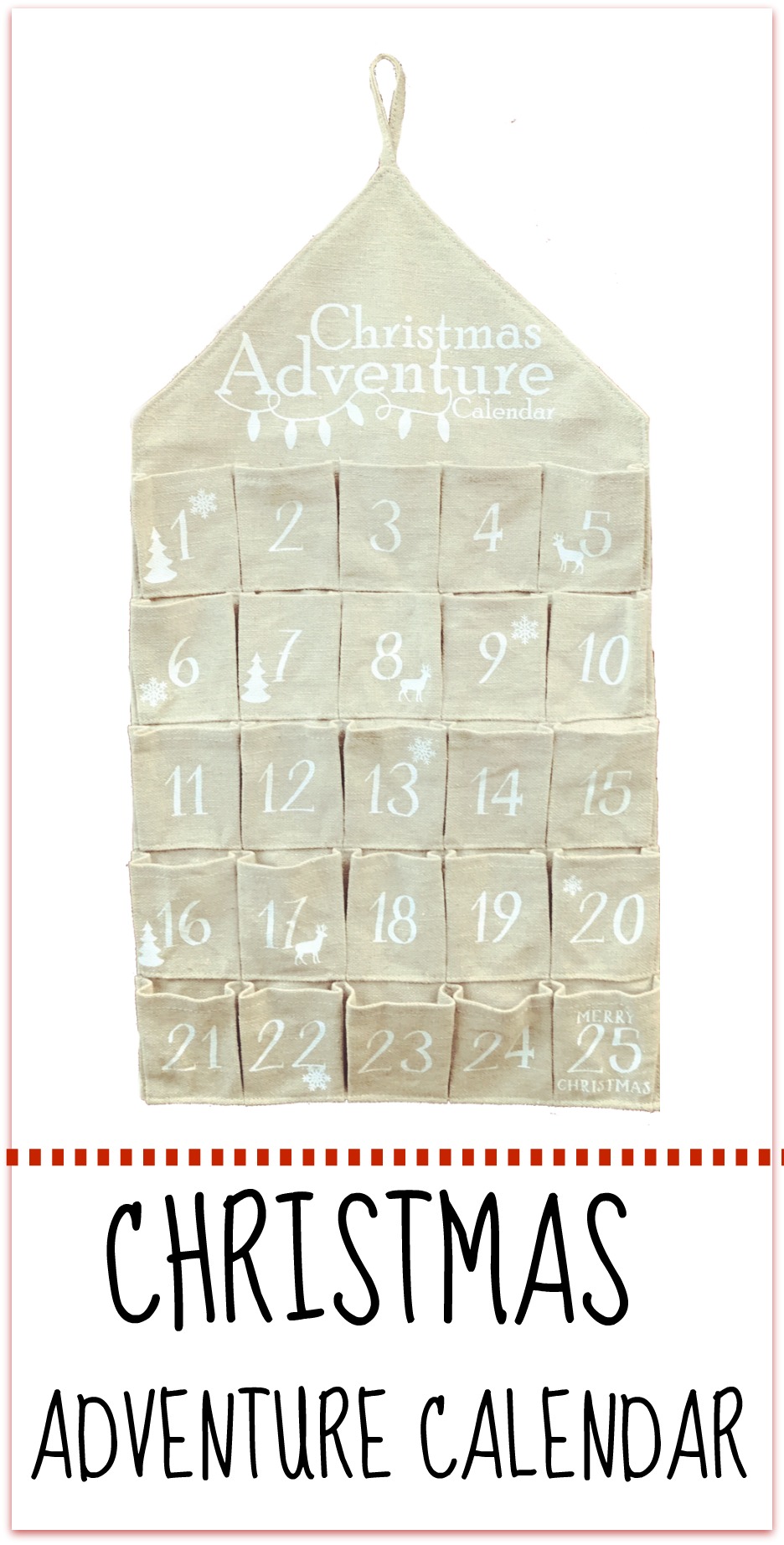 Buy
You can purchase the Christmas Adventure Calendar and activity cards online at https://christmasadventurecalendar.com/. It retails for $29.99!