This post is all about How to Plan a Spring Shopping Spree with Your Daughter! Spring is just around the corner, and that means it is time to reassess your wardrobe – and your daughter's wardrobe as well! Why not take advantage of this chore by planning some mommy and daughter time alone with a trip to the mall to pick out some new clothes? There's no better time to get started than early in the year before all of the best new outfits and the best deals get taken by others.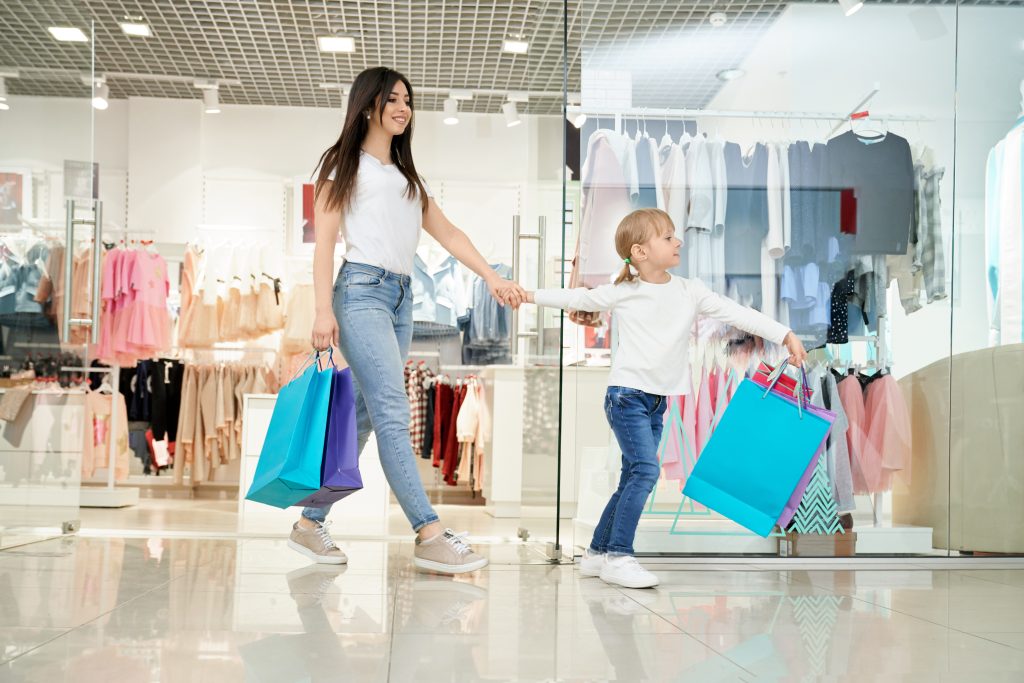 How to Plan a Spring Shopping Spree with Your Daughter
Start by Planning Together Online
I know, a shopping trip might seem like so much fun that you're as eager as your daughter to jump in the car and get going already. However, this is one situation where you'll be better off making a plan in advance to ensure you get the clothes you really want and aren't stuck with whatever you happen to find. Of course, it also means you'll have a better chance of getting the prices you want as well.
A Learning Experience
Shopping alone with your daughter isn't just a time to share quality time. It provides you with an occasion to impart a few vital lessons that could mean the difference between helping to create a savvy shopper or one that is susceptible to getting taken advantage of.
When you use online resources to plan your shopping trip, you can introduce your children to the latest flyers and weekly ads that offer sales. You can also give them a set amount of money that you plan to spend and choose a few items together that you pick out together.
Bringing Math into the Picture
You can decide on whether you want to include taxes in your calculations, depending on your child's age and proficiency with math. Remember to keep the experience a fun one so that they don't get discouraged.
Make a Map and Chart a Route
Some children learn better with visual information than by working through numbers. If you want to make the most out of your experience, you can use a few different learning tools to help your daughter to understand and remember the experience. If you're the artistic type, you might even consider making your route into a pirate treasure map to make the whole experience more fun.
Fantastic Journey
The most exciting part of the whole experience is bound to be the journey to the mall to search for the items you've both picked out. Keep in mind that it's okay to veer from the original plan to do some in-store hunting for more great deals. Just remember to emphasize that you don't want to get carried away by spending more money than you planned.
Keeping an Eye of Fashion
At the end of the day, it can help to round off the entire experience by showing some appreciation for your daughter's hard work. You should also consider emphasizing the need to appreciate the items that you purchased rather than focusing solely on the act of buying. One creative and fun way to do this might be to host a fashion show at home where you and your daughter can show off your new outfits.
Spending the day together with your children can be a fun and enriching experience for both of you. The key is to make things fun and not to take to too seriously. With the help of an online shopping resource, you'll have created a responsible shopper in no time.