*How To Recover Lost Data In Case Your Child Deletes It. This is a partnered post. Opinions are my own.
How To Recover Lost Data In Case Your Child Deletes It
Most of us have been there before. We have our phone laying on the couch, and we get up to do something. Upon returning to our phone, we notice that our child has been playing with it. Oh, great. Then you notice that all of your icons have been arranged and many of them have been deleted! Data that you have been safely storing are now gone! Oh, the mess and anxiety that brings about! Trust me when I say, I have had this happen before! And, I couldn't do anything about it!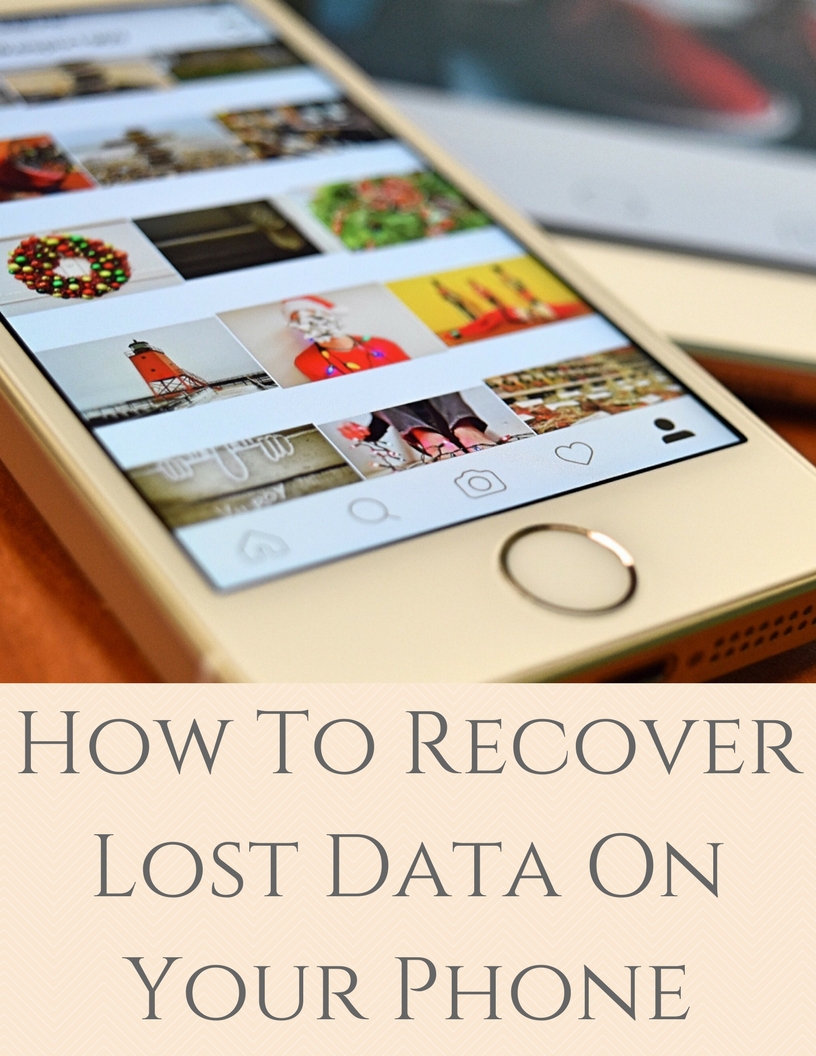 But, now you CAN do something about it. How To Recover Lost Data In Case Your Child Deletes It, is now something you can do. Thank heavens, right?? You can easily download dr.fone (Transfer available for iOS, MAC computers, and Android Devices), and never have to worry about losing anything again. You can also buy a yearly license or a lifetime license for one computer or for up to five devices.
You can download it for free with the free trial, like I did, on your computer. Once the download is complete, it will say at the top 'iOS/Android'. Click which device you want to use. You can then buy certain features individually that you want or you can buy the dr. fone Full toolkit. It is your choice.
How To Recover Lost Data In Case Your Child Deletes It
Once dr. fone is downloaded on your computer you then can connect your iOS device (or whatever device you chose) to your computer. If you are recovering lost data, this is where you can get it back!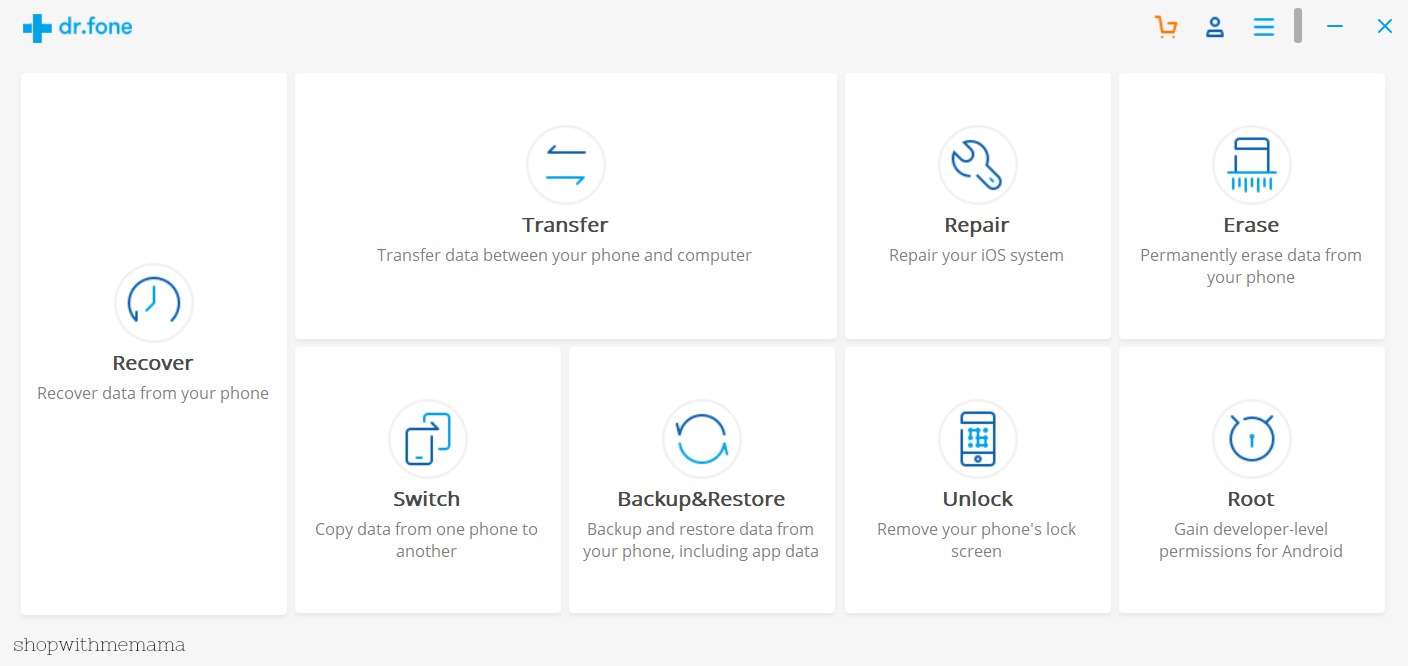 *Use the USB cable that comes with your iOS device to connect your iPhone, iPad or iPod touch, to your computer. Then launch dr.fone on your computer and choose "Recover".
*Once the program detects your device, it will show you the window as follows: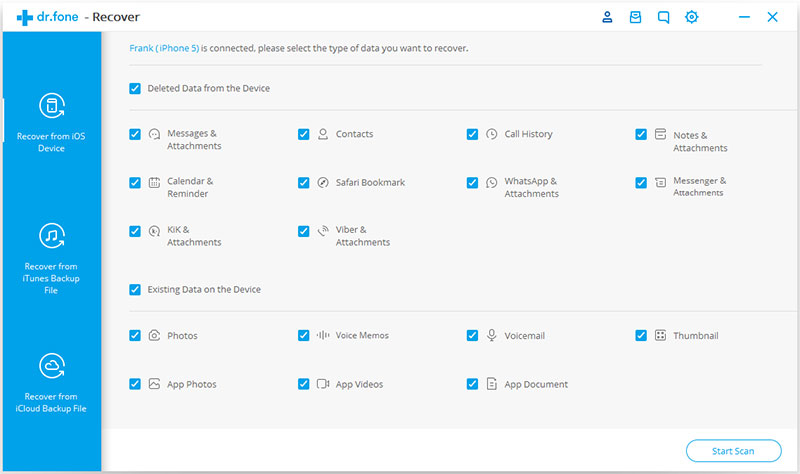 *Then, click the "Start Scan" button to let this program scan your iPhone, iPad or iPod touch to scan for deleted or lost data. The scanning process may last a few minutes, depending on the amount of data on your device. During the scanning process, if you see that the data you're looking for is there, then you can click the "Pause" button to stop the process.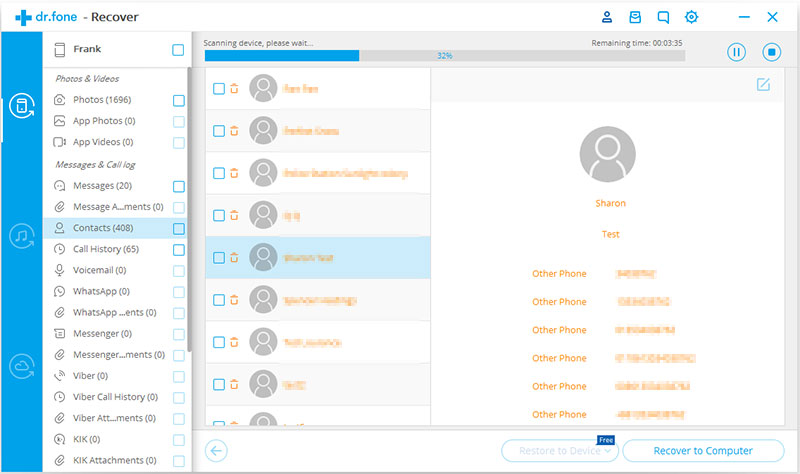 Once it's complete, you can see a scan result generated by the program. Data both lost and existing on your device are displayed in categories, so it is easy to spot. To filter out the deleted data on your iOS device, you can swipe the option "Only display the deleted items" to ON. By clicking the file type in the left side, you can preview the found data. And you can see there is a search box on the top right of the window. You can search for a specific file by typing a keyword in the search box. Then save the data to your computer or your device by clicking the recovery button.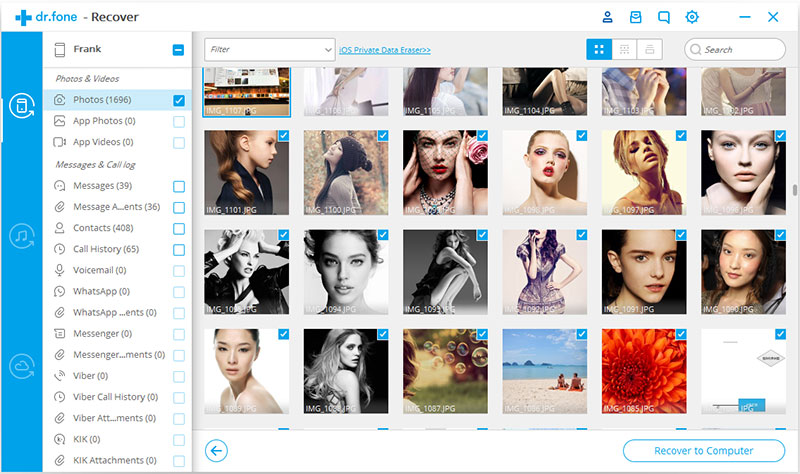 Helpful Tips To Consider
When you find the data you need, just put the check mark in front of the box to select them. After then, click the "Recover" button at the bottom right of the window. By default, the recovered data will be saved to your computer. As for text messages, iMessage, contacts, or notes, when you click Recover, a pop-up will ask you to "Recover to Computer" or "Recover to Device". If you want to put these messages back to your iOS device, click "Recover to Device".
*Before running dr.fone, you will need to download the latest version of iTunes. To avoid the automatically sync, don't launch iTunes when running dr.fone. I suggest you disable the automatical syncing in iTunes beforehand: launch iTunes > Preferences > Devices, check "Prevent iPods, iPhones, and iPads from syncing automatically".
dr.fone is the world's first iOS data recovery software and Android data recovery, which has helped many people. Will you be trying out
dr. fone?