Oh heavens, seriously, where was this adorable, bright, fun and full of discoveries activity center when my babies were little? I guess I will just have to get pregnant again and let my new little one try this fun one out! The Kolcraft Wally Wonderbug Activity Center looks like loads of fun for the littlest ones!
Kolcraft Wally Wonderbug Activity Center
I received this to review, and before you roll those pretty little eyeballs of yours into the back of your head, I WILL be having another baby hopefully sooner than later, and I will be using this for them.
So, with that said, no I don't have a baby to try this out, but I do have ME putting it together (or my bro), since it does need to be put together, and I can judge whether or not a baby would enjoy this from experience, so bear with me…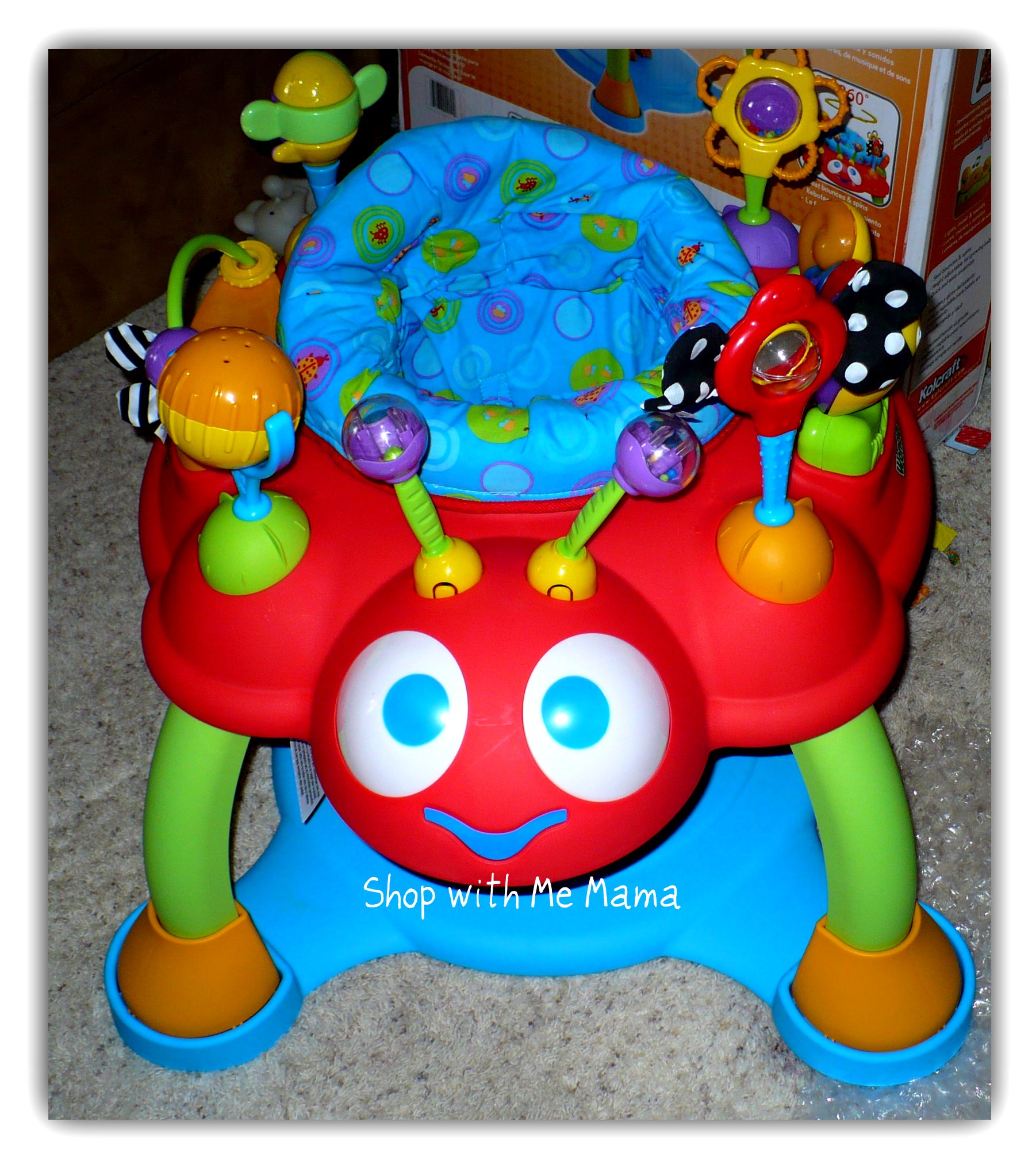 The Kolcraft Wally Wonderbug Activity Center came in a big box and not put together. I had my brother over for the day, so I gave him the easy task of putting this together. It took him 20 minutes to get it together.
It went together easily and is a very sturdy activity center. It is bright and fun looking. The seat inside moves around the whole activity center letting baby use and play with each toy.
The toys are all different and fun for baby. There are 8 individual toys to help entertain and engage your baby. There are rattles, balls that make noises, wiggly toys you can push back and forth, slider toys, toys that make a crinkle sound and the best toy of all on there? The one that requires batteries, 2 AA batteries that are not included. This wonder worm sings, lights up and talks to engage your little one even more!
I also love the fact that the Kolcraft Wally Wonderbug Activity Center seat is adjustable. So if your baby's arms are too short to reach the toys, just put the seat higher. It is okay if baby's feet don 't touch the base, as long as your baby can hold their head up strongly, it is fine. Such a fun activity center for baby!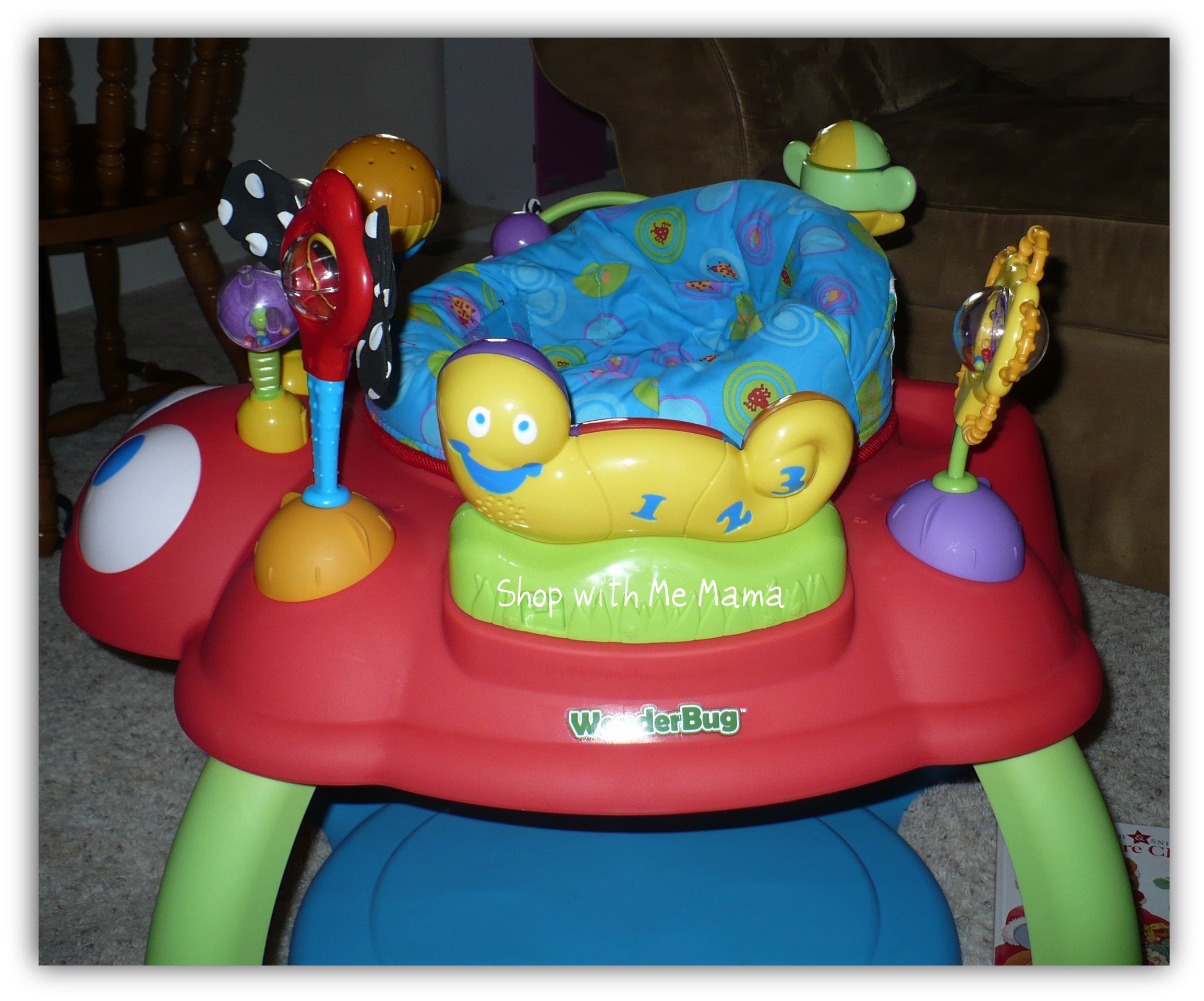 Kolcraft Wally Wonderbug Activity Center Features:
* WonderWorm sings, talks, and lights up to engage your baby
* Batting butterfly has crinkle fabric wings and a mirror inside
* Bee twists and turns with a big smile
* Flower rattle includes textured grab handles
* 8 colorful toys have different sizes, shapes, movements, and sounds
* Toys have been tailored to help your babies development
* Seat spins 360 degrees for full access to all toys
* Height adjusts on the seat to grow with your baby
* Easy-to-clean toy tray
* Machine-washable seat pad
* Designed for ages 4 months old and up until baby reaches 30" in height
* Approximate assembled dimensions: 27.25" W x 23" H
* Disassembles easily for travel & storage
* JPMA certified
* Baby activity center requires 2 AA batteries, not included
I can't wait to put a little chunky baby in this Kolcraft Wally Wonderbug Activity Center, but for now, this will have to do…