*Products received. Opinions are my own. This post includes my affiliate links.
When we received the Kwik Stix Solid Tempera Paint Sticks in the mail, we were excited to try them out. I heard a lot about them and we were not disappointed! These are AWESOME.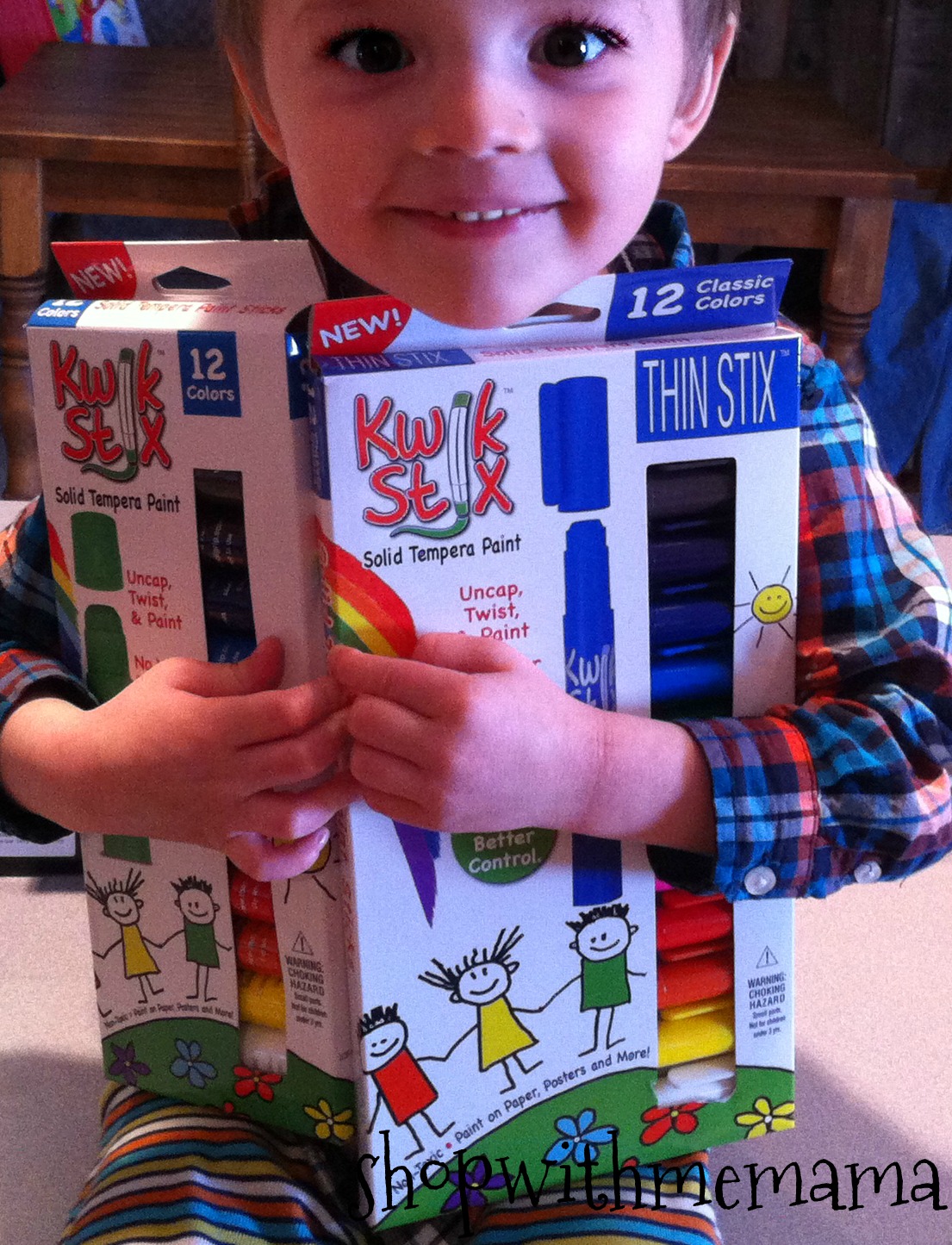 No more messes and if there is a little mess, it is easily cleaned up. My 4-year-old used these and there was literally no messes. So, no worries for mom! I had my kids sit at the table and then gave them a paper and away they went, painting/drawing away with these amazing Kwik Stix Solid Tempera Paint Sticks! I even had to sit down and paint for a while. These are just really cool to use and the colors are so vibrant!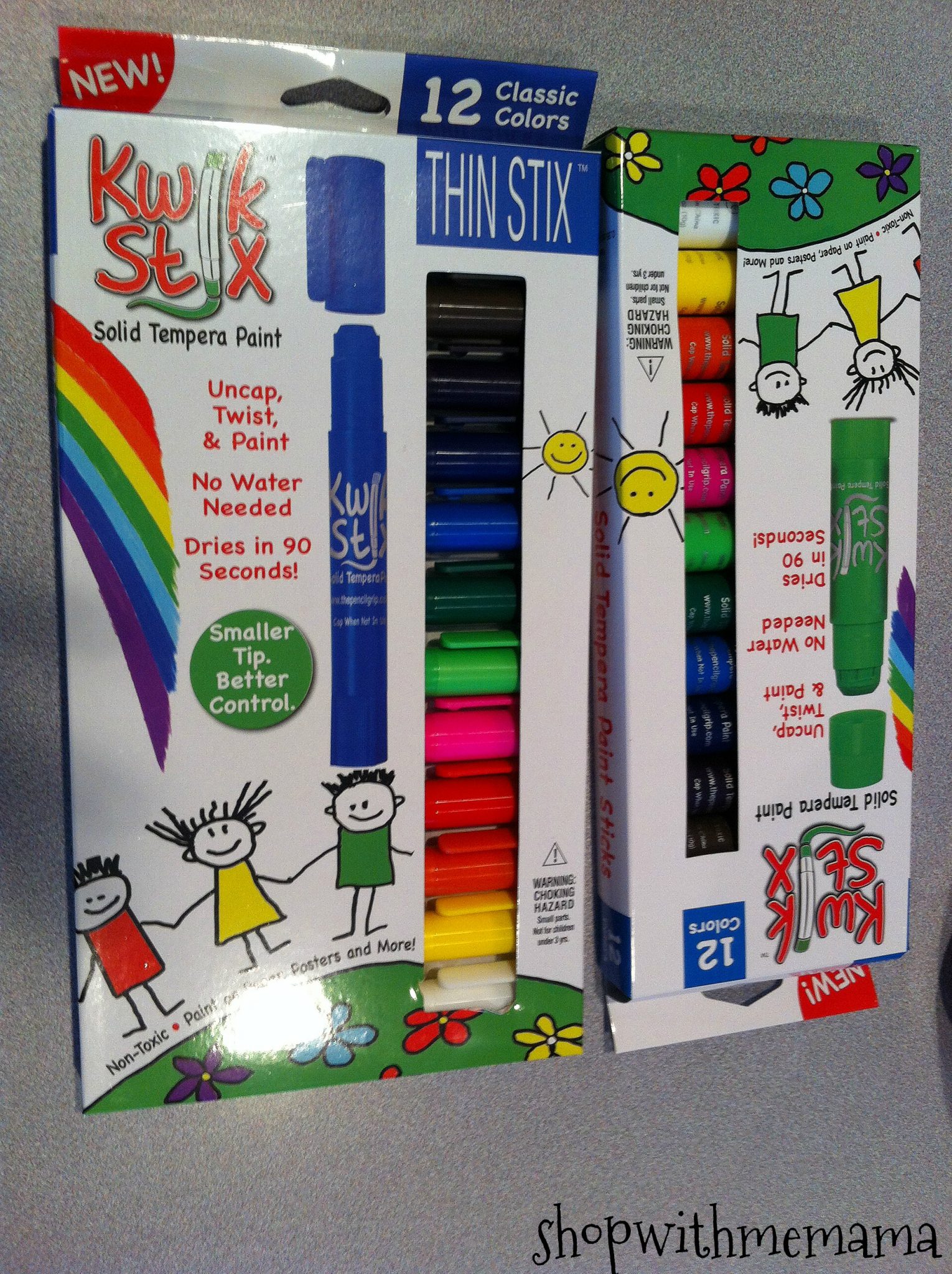 If you are tired of an endless mess from painting then these are for you. The Kwik Stix Solid Tempera Paint Sticks literally take the mess out of painting while keeping it fun. All you do is take the cap off the Kwik Stix, twist them up a bit and paint away! They have a fast drying formula that allows them to dry in 90 seconds while leaving a paint-like finish! No more having to fill up cups of water for rinsing out those paint brushes or wearing old tee shirts so your clothes don't get paint on them,  just use Kwik Stix and paint away.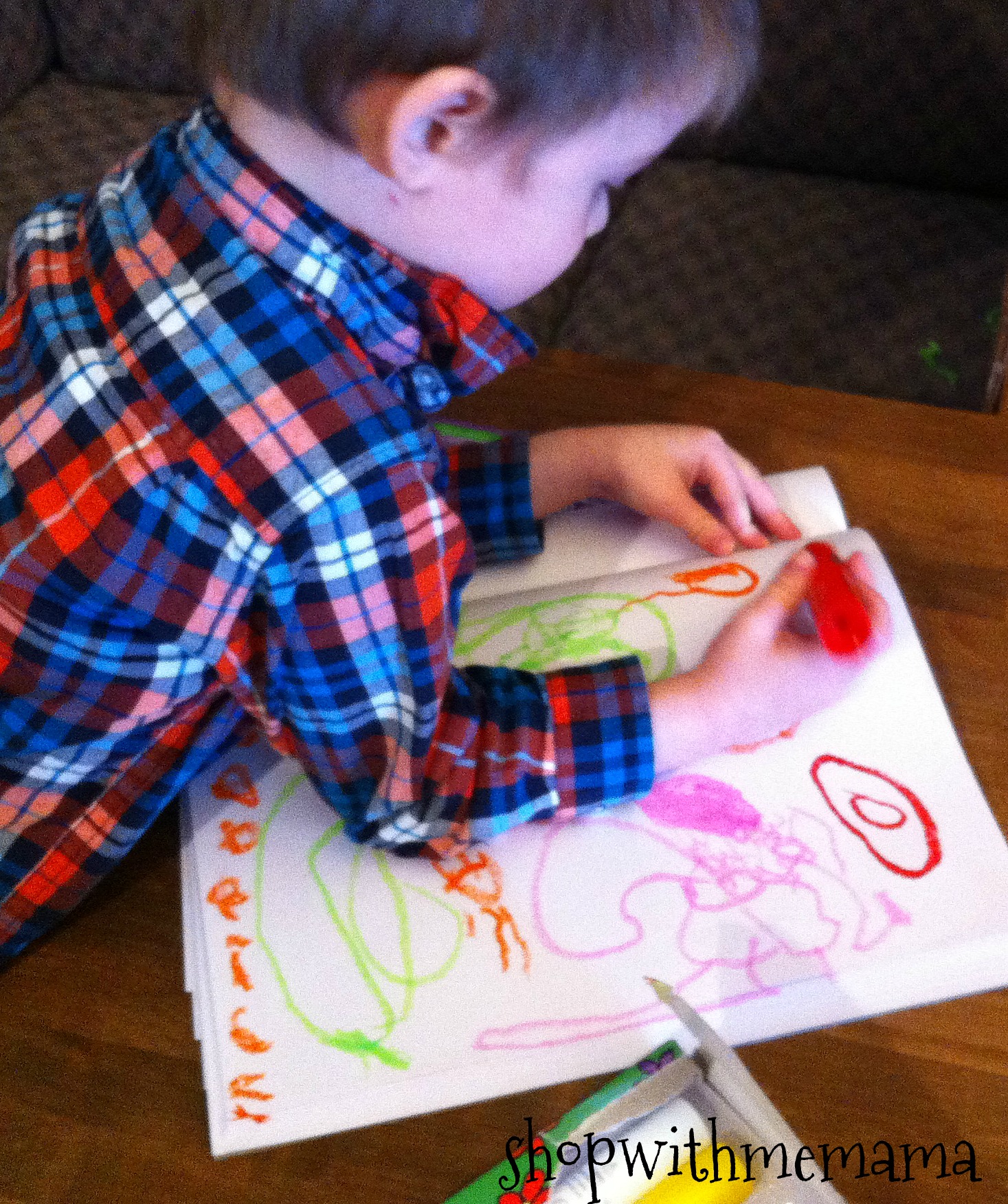 Kwik Stix comes in an assortment of beautiful, vibrant colors with coverage that won't crack. You can use Kwik Stix on paper, poster paper, cardboard, wood and even canvases!
Buy
You can purchase Kwik Stix Solid Tempera Paint Sticks online at http://www.thepencilgrip.com or on Amazon.com. 
Win
One person is going to win a 12 pack of Kwik Stix and one 12 pack of Thin Stix! Yay!
Rules
The contest is open to US 18+. Giveaway will end on April 9, 2017, at 11:59 PM MT. The winner will have 48 hours to confirm their win after I email them, or a new winner will be chosen. I am not responsible for lost or stolen mail.