*Product received. This post includes my affiliate links.
Have you seen the animated movie Leap! yet? We just watched it last week and loved it! Usually, I am too busy to sit down and watch a whole movie without interruptions, but my kids and I we able to sit down together and watch this movie. It is really cute and the storyline is fun! Leap! Is An Animated Adventure The Whole Family Will Love!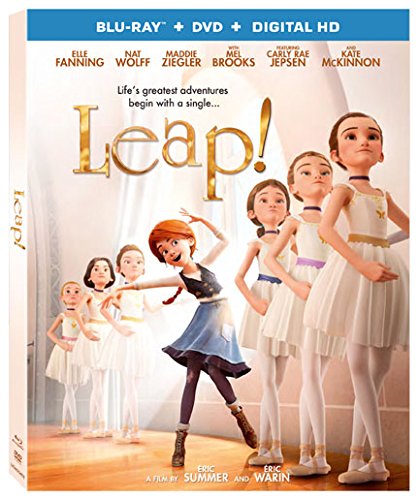 The characters are funny and very entertaining. This animated movie is about an 11-year-old orphan named Felicie, who has a big dream to go to Paris and become a dancer! Her best friend in the world, Victor, is an exuberant boy who has a big imagination and a passion for creating a dream of his own, to become a famous inventor!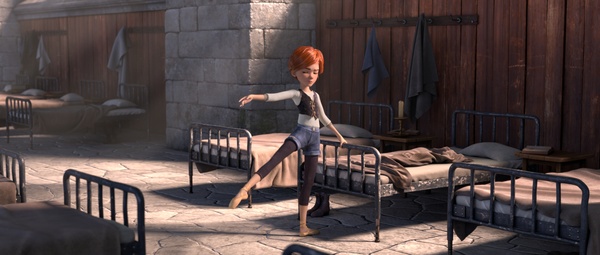 In a leap of faith, Victor and Félicie leave their orphanage in pursuit of their passions. But there's a catch: Félicie must pretend to be the child of a wealthy family in order to gain admittance to the prestigious and competitive Opera Ballet School in Paris. And with no professional dance training, she quickly learns that talent alone is not enough to overcome the ruthless, conniving attitudes of her fellow classmates, led by the devious Camille Le Haut. Determined to succeed, Félicie finds her mentor in the tough and mysterious school custodian, Odette, who, along with Victor's encouraging friendship, help her reach for the stars!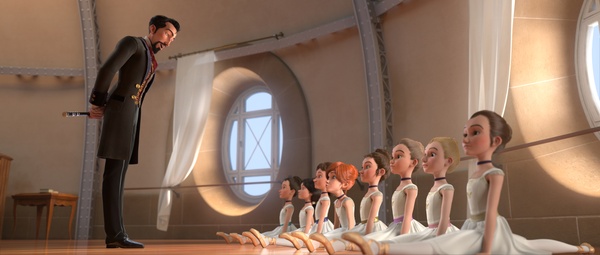 The Leap! home entertainment release includes a behind-the-scenes video gallery and a look at stars Kate McKinnon, Nat Wolff, and Maddie Ziegler in the recording booth. I always enjoy watching behind-the-scenes from movies I adore!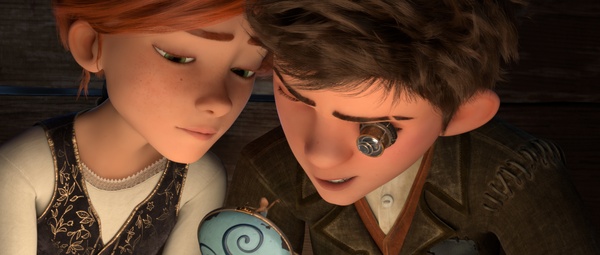 BLU-RAY / DVD / DIGITAL HD SPECIAL FEATURES
"In the Recording Booth with Kate McKinnon, Nat Wolff, and Maddie Ziegler" Featurette
Behind-the-Scenes Video Gallery:
The Birth of a Dream
Animating the Dance
Reconstructing 19th Century Paris
Check Out The Cute Trailer!
This is a really cute, captivating animated movie for the whole family to watch together. This movie came out on November 7th on Digital HD and Blu-ray and On Demand November 21 from Lionsgate. Have you seen it yet?
Buy
You can purchase the Movie Leap! Online at Amazon.com.
Get Social! 
Connect with The Leap! Animated Movie on Twitter, Facebook, and Instagram!