*Product was received. Opinions are my own. This post includes my affiliate links.

Have you heard of the new LeapTV from LeapFrog? It is SO much fun! LeapTV from LeapFrog gets kids into the game and all the action, while teaching core skills across a variety of subjects including: reading, mathematics, science and problem solving!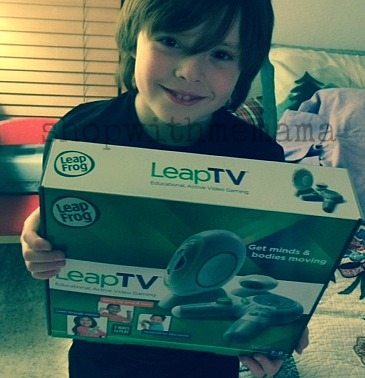 My son and daughter and a few of their friends all got together and enjoyed a night of trying this out! This is designed for kids ages 3-8 and the system uses motion sensing camera and controller that fits small hands really well. The audio instructions make it super easy for young kids to play by themselves or with a friend!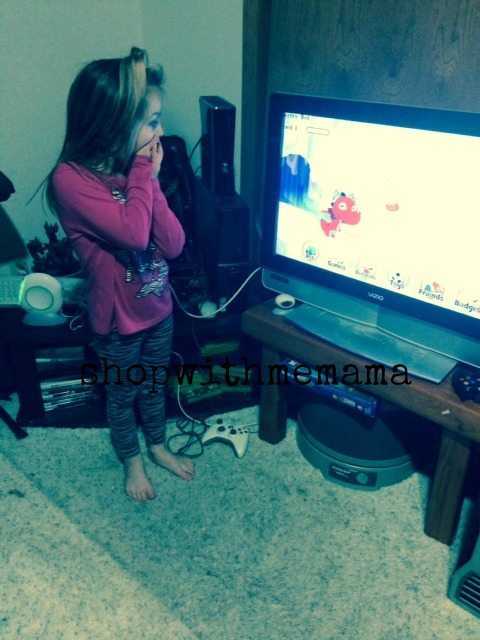 The LeapTV Games are so much fun. With a library of 9 cartridge games (at launch) and 100+ LeapFrog games and videos, there is just too much fun to be had! I like how the games adapt to your child's level, by starting with the most basic skills and then adjusting to your child's learning to give them the perfect challenge! It is fun to watch my kids be active in front of the TV, while learning, instead of just sitting down watching some show. This has definitely got them more active!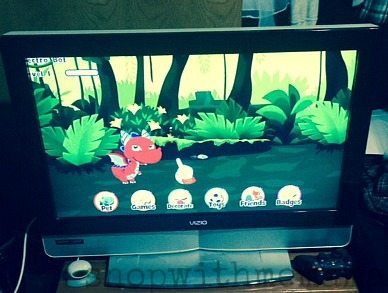 I have to say that my daughter, her friend and my littlest boy were most interested in this. My daughter had lots of fun playing this with her friend and my son (as you can see in the picture above) took over after they were done playing.
My hubby set this up and the setup was SO easy. Actually my hubby hooked it up and my son, who is 8, set the rest up! He did it in no time and soon it was ready for play.
I love all the parental controls this has on it. It really gives me the piece of mind knowing my kids are safe with the parental controls (Computer, smartphone or tablet with internet connection required for parent account setup).
Buy
You can purchase the LeapTV from LeapFrog online at http://www.leapfrog.com/. There are several bundles you can choose from, but the basic one starts at $149.99. Right now, you can buy the LeapTV™ Ultimate Multiplayer Bundle for $217.46 on sale from $239.96!
Connect with LeapFrog on Twitter and Facebook!
Is The LeapTV from LeapFrog something your kids would like?