*This post and giveaway were made possible by iConnect

and Dreft. I was compensated for my participation in this campaign, but all opinions are 100% mine
You are only a child once in your life, so let your little ones enjoy it. Nothing wrong with letting your kids get messy! They wash up easily!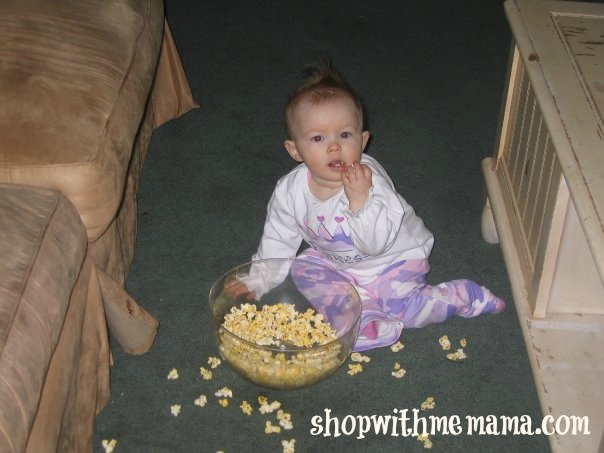 My kids have all had their messiest moments and I am sure there are way more to come, especially with my 3-year-old! Well, actually with my 8-year-old too, because she LOVES stomping through anything muddy!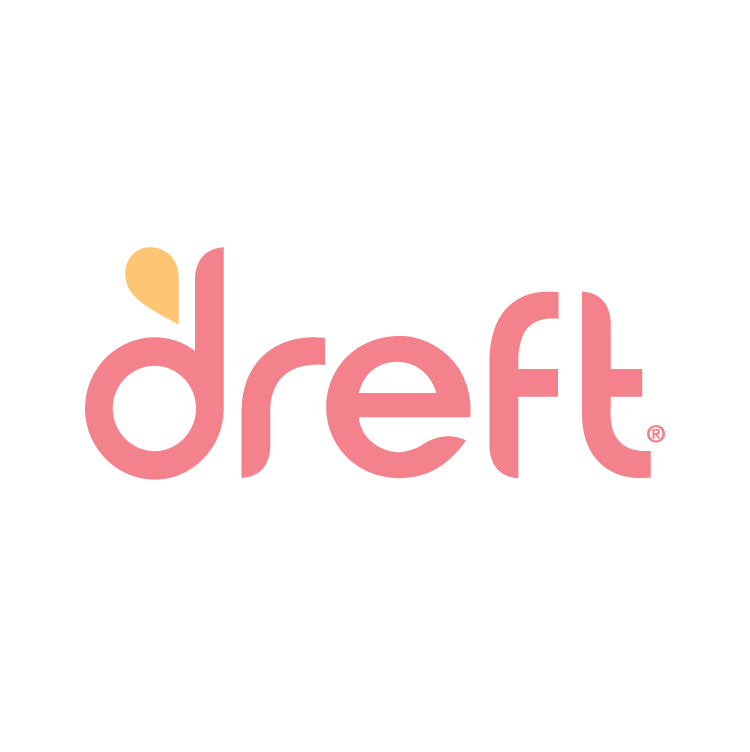 Plus, letting kids get messy actually helps babies/kids learn! It is true! Science confirmed that playing in the dirt and mud is fun for the littles! It actually helps soothe, calm and relax children! So, when your kids want to go outside and play, let them go! Encourage it! Let them jump in those mud puddles and make mud pies. I did this when I was younger and had SO much fun doing it. Kids clean up easily! Just put them in the bath!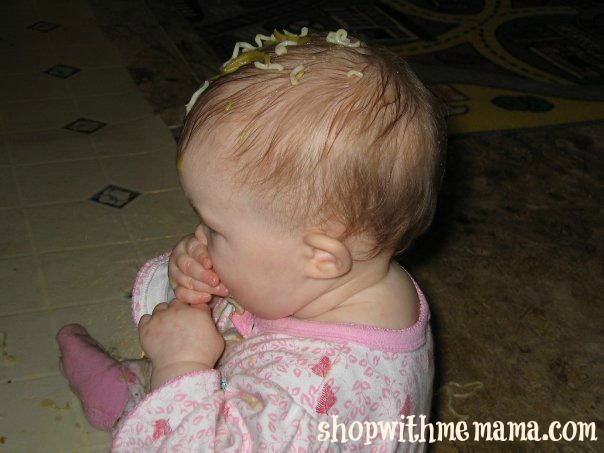 A Dreft survey with Wakefield found out that 87% of moms who frequently encouraged their children to go out play and get messy over the other moms who did not had happier kids! It is no wonder, right? I certainly enjoyed getting messy when I was young, didn't you?
Even Dolls Get Fed And Get Messy (SIGH)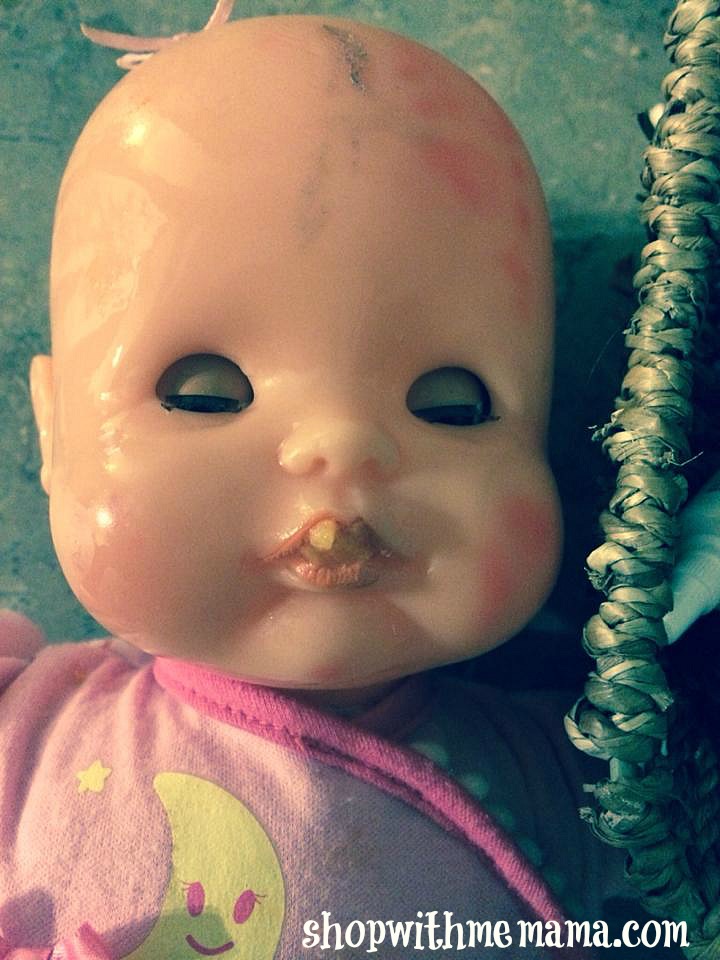 If it is the clothes you are worried about getting dirty, don't. Those can wash out clean too, promise! Brush off those cake stains and grass stains off those little clothes and enjoy every moment, while letting Dreft attack those nasty messes! Dreft Active Baby detergent helps remove 99 percent of baby food stains and other outdoor messes, so mom has nothing to worry about!
Can't Forget About My First Born's First Birthday! Yes, He Did That…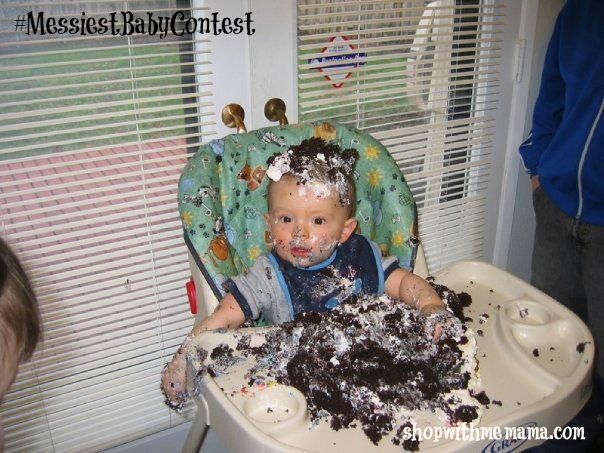 Dreft is one detergent I have always had in my laundry room cabinet. Why? Because it is gentle on babies/kids skin and it cleans really well. No more stains or messes on clothes! No more worries about those things. Just focus on the fun things like getting down and dirty with those little ones!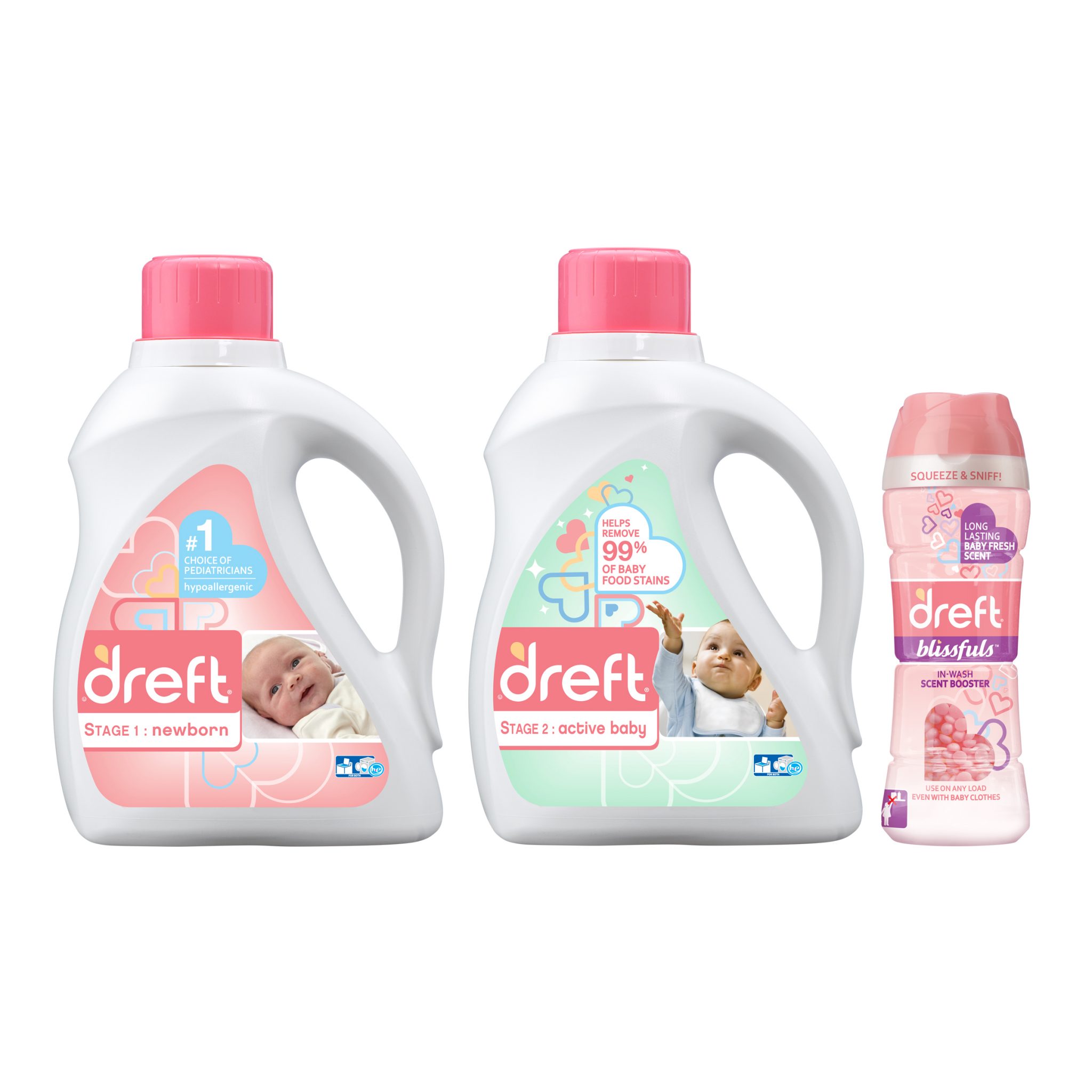 I love the 'baby scent' that Dreft has and that Dreft products are specially formulated to be hypoallergenic, gentle on skin and tough on stains. I also am in love with the new Dreft Blissfuls which are scent-beads. They are safe on all fabrics and can release freshness for up to two weeks!
What Does Dr. Dyan Hes's Messy Baby Tips!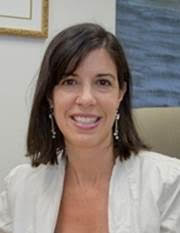 Dr. Dyan Hes, Medical Director of Gramercy Pediatrics has some great tips for us moms! I have  included two of my favorite, below!
Load up on bibs: Bibs are a great way to capture those messy food moments. Once your little one is done with meal time, throw the bib in the washer with Dreft Active Baby to easily tackle the mess so you can do it all over again.The mess went way beyond the bib? No problem—throw that outfit in the washer too.
Splish, Splash in the Bath:Bring fun toys and activities into the bath and let your child splash around and have fun.Make sure to use warm water (vs. hot)and use a mild cleanser to keep skin soft and itch-free. Gently pat skin dry and end with an after-bath moisturizer to seal in moisture and protect baby's soft skin.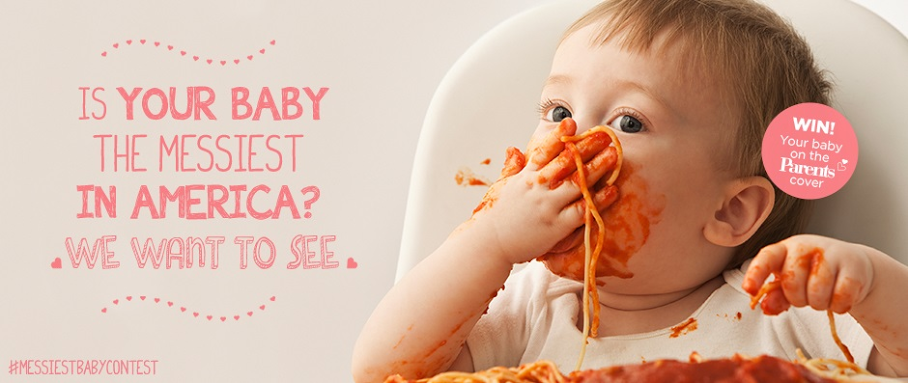 Dreft America's Messiest Baby Contest!
I also want to mention that Dreft is excited to launch the Dreft America's Messiest Baby Contest! They are inviting families to submit photos of their favorite messy baby moments, I know you have a few! You can submit these photos for a chance to win prizes like being on the cover of the May issue of Parents Magazine!! How cool would that be?!
How Do I Enter?
You can enter to win Dreft's America's Messiest Baby Contest by submitting your photo to www.parents.com/dreftmessiestbabycontest or by posting your photo on Twitter or Instagram using the hashtag: #messiestbabycontest! Winners will also receive a supply of Dreft laundry for their messiest baby/kid moments! Dreft's America's Messiest Baby Contest is currently live. The submission deadline is November 30, 2016.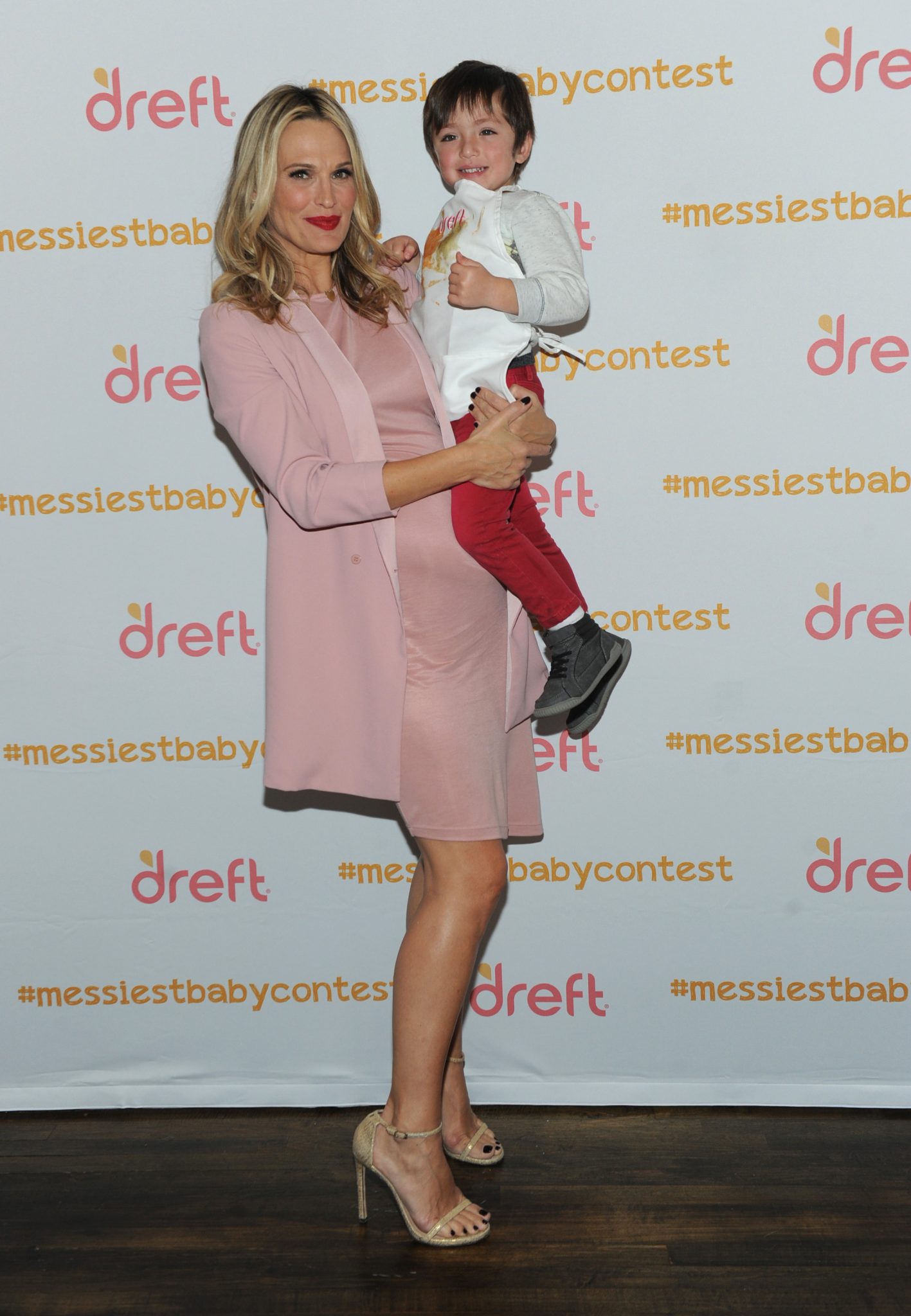 Molly Sims!!
Don't you just adore her? I do! It was so fun to see on October 25th (my birthday!!), actress Molly Sims got a bit messy with her little ones! She helped Dreft launch their nationwide search for Dreft's America's Messiest Baby over at the Dreft Messy Play Date Party in New York City! Sure wish I could have attended!
Molly Sims  has two adorable children (and one on the way!!), so she certainly understands the value of messy, fun play. She has embraced the messy journey in her life. That is the way to do it, Molly! Good job!
Twitter Party Fun!!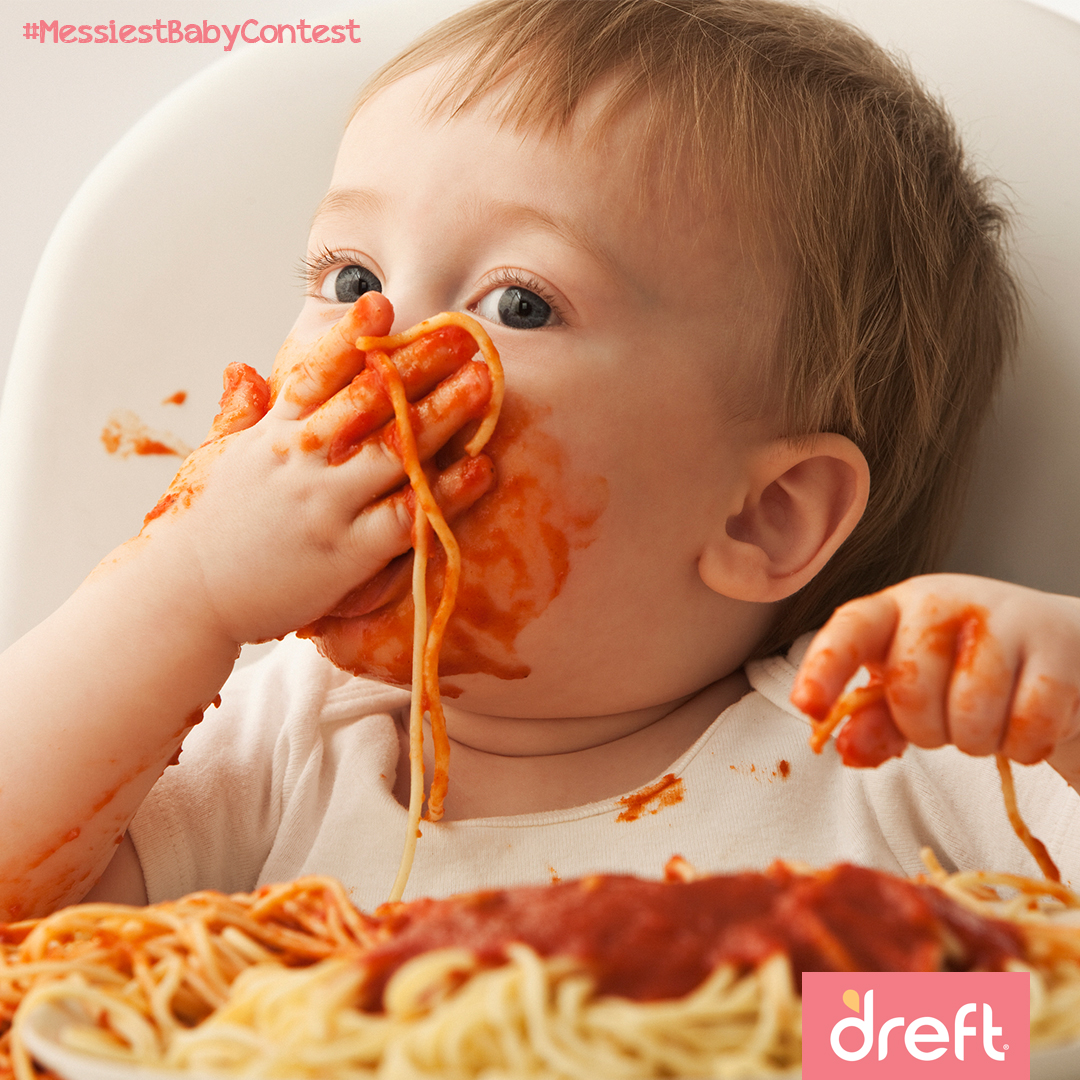 The Dreft #MessiestBabyContest Twitter Party will take place on Monday, November 14th from 9PM-10Pm EST!! Would love to have you RSVP and join us! There are some really great prizes including an iRobot Roomba!
Win!
One person is going to win a "Messiest Baby" prize package, which will include:
$50 AMEX

Card

Dreft product
Rules
The contest is open to US 18+. Giveaway will end on November 19, 2016, at 11:59 PM PST. The winner will have 48 hours to confirm their win, after I email them, or a new winner will be chosen. I am not responsible for lost or stolen mail.