Congrats to Patricia Wojnar Crowley
*Product received, opinions are my own.

With the official start of the football season already here, there is a great way for  kids to show their team spirit, too! The littlest of ones can now wear adorable, comfy and soft Robeez, the original soft-soled shoe, to complete their football wardrobe! Too cute if you ask me!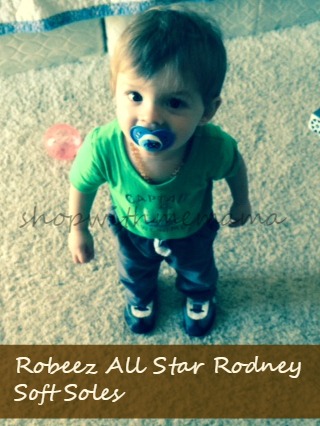 To get your mini running back dressed to the nines this season, all you need are a pair of Robeez! They have so very cute styles and looks to choose from. Like the All-Star Rodney shoes for boys and the Bridget and Felicity shoes for girls – they are a total style-touchdown!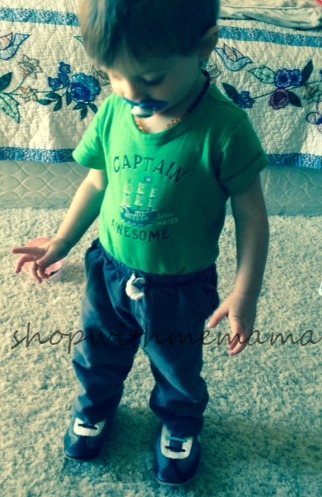 We received the super cute Robeez All Star Rodney Soft Soles, Navy/Gray and they are definitely comfy and cute! Though they are super big on my toddlers tiny tiny feet, they are so comfy on him and he can take them off and put them on, on his own. He feels like such a big boy in them!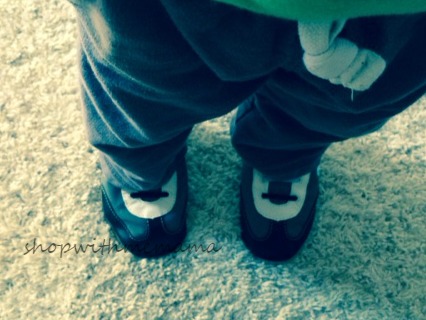 I love how soft they are and how easily they go on my toddlers feet (duh, he can put them on and take them off on his own, like I said above!), so that means no more tantrums because I can't put the shoes on his feet quick enough. They are also totally adorbs!
Robeez soft soles allow for toddler toes to have a better grip on surfaces, promote balance, and encourage muscle growth. Comfortable and long-lasting, Robeez has offered its signature, pediatric-endorsed products for babies and toddlers up to 24 months old since 1994! We already own several pairs of Robeez, so were excited to get these newest football ones to add to our collection!
Buy
You can purchase Robeez online at http://www.myrobeez.com/
Win!
One person will win a pair of Robeez!! Sponsor will choose style.
How?
Easy! Just use the RC form below! GL!