*Long, Curly Eyelashes? Yes Please!!! The product was received. Opinions are mine. This post contains my personal affiliate link.
I don't know about you, but I love my lashes long, lush and curly! I was certainly not born with the ideal eyelashes, so being able to grow them long and lush is something I have to do!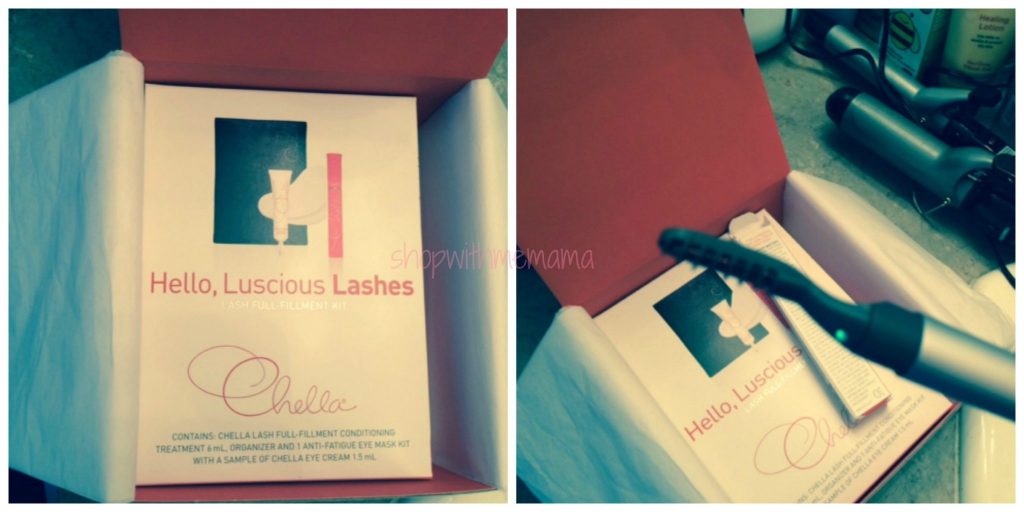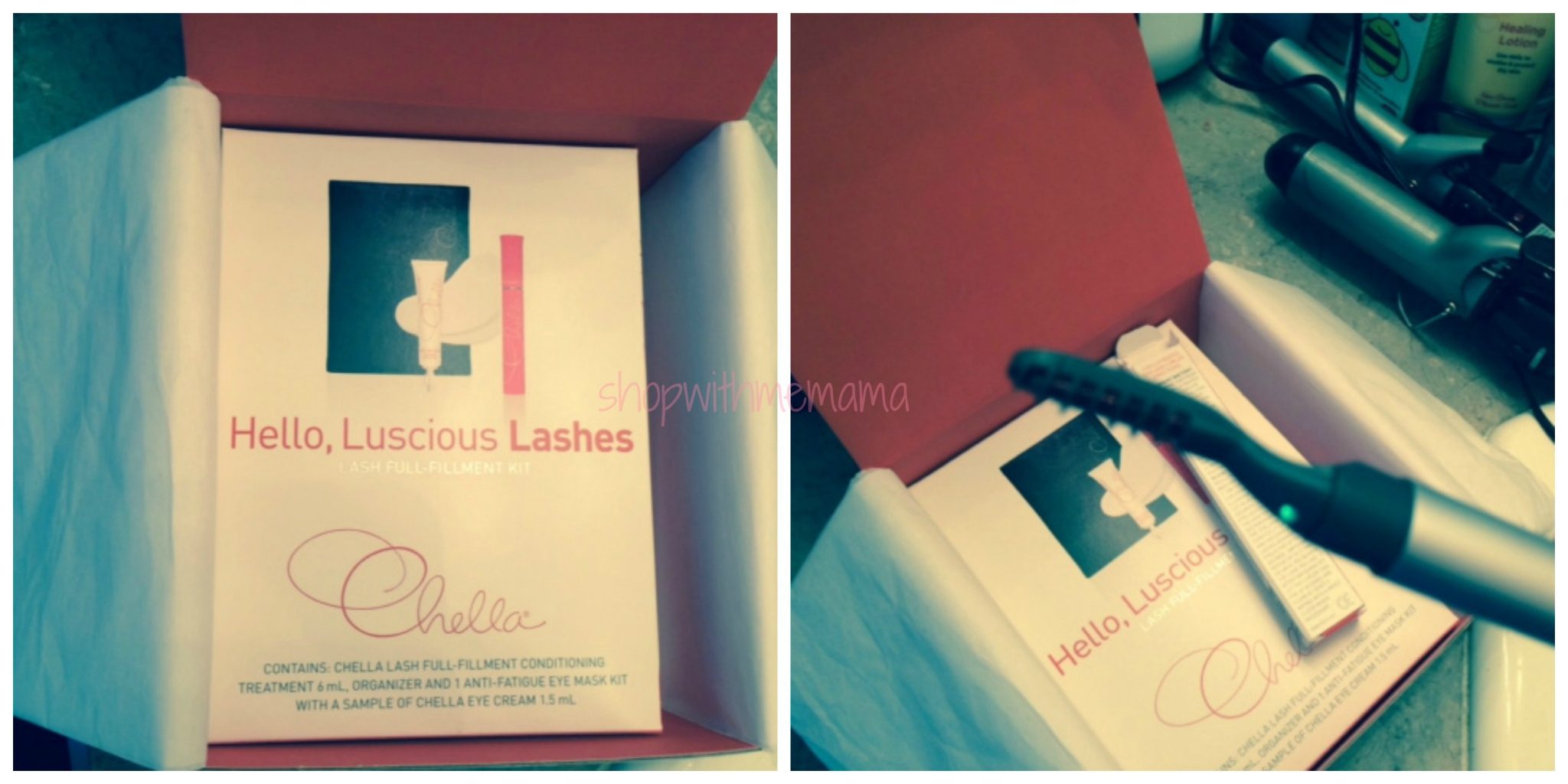 I received the Chella Luscious Lashes Eyelash Full-Fillment Kit and Heated Eyelash Curler to check out. I was very excited to try them out! The Chella Luscious Lashes Eyelash Full-Fillment Kit is nice. The goodies come packed in a really nice black case and inside is the Chella Lash Full-Fillment Conditioning Treatment (6 ml), 1 Anti-Fatigue Eye Mask and a sample of Chella Eye Cream (1.5 ml). So, a neat little package!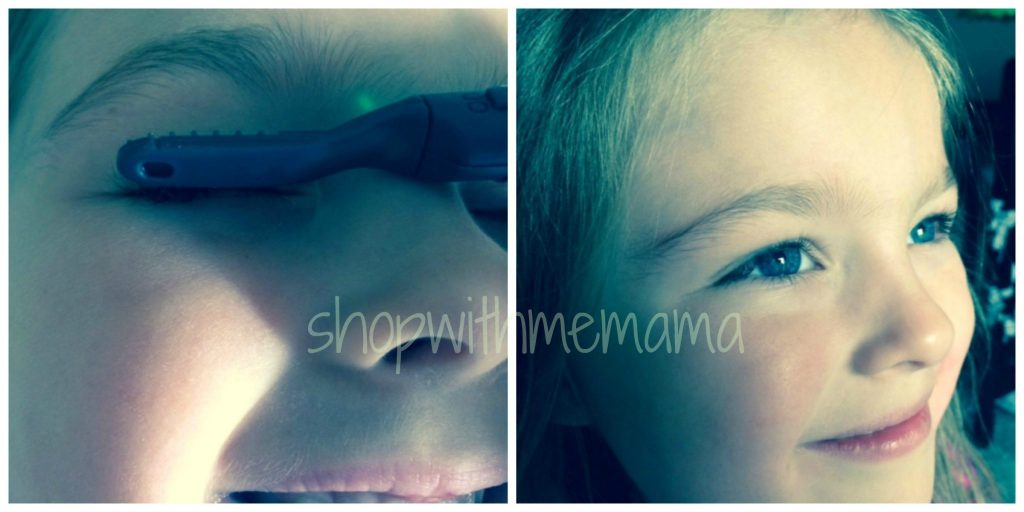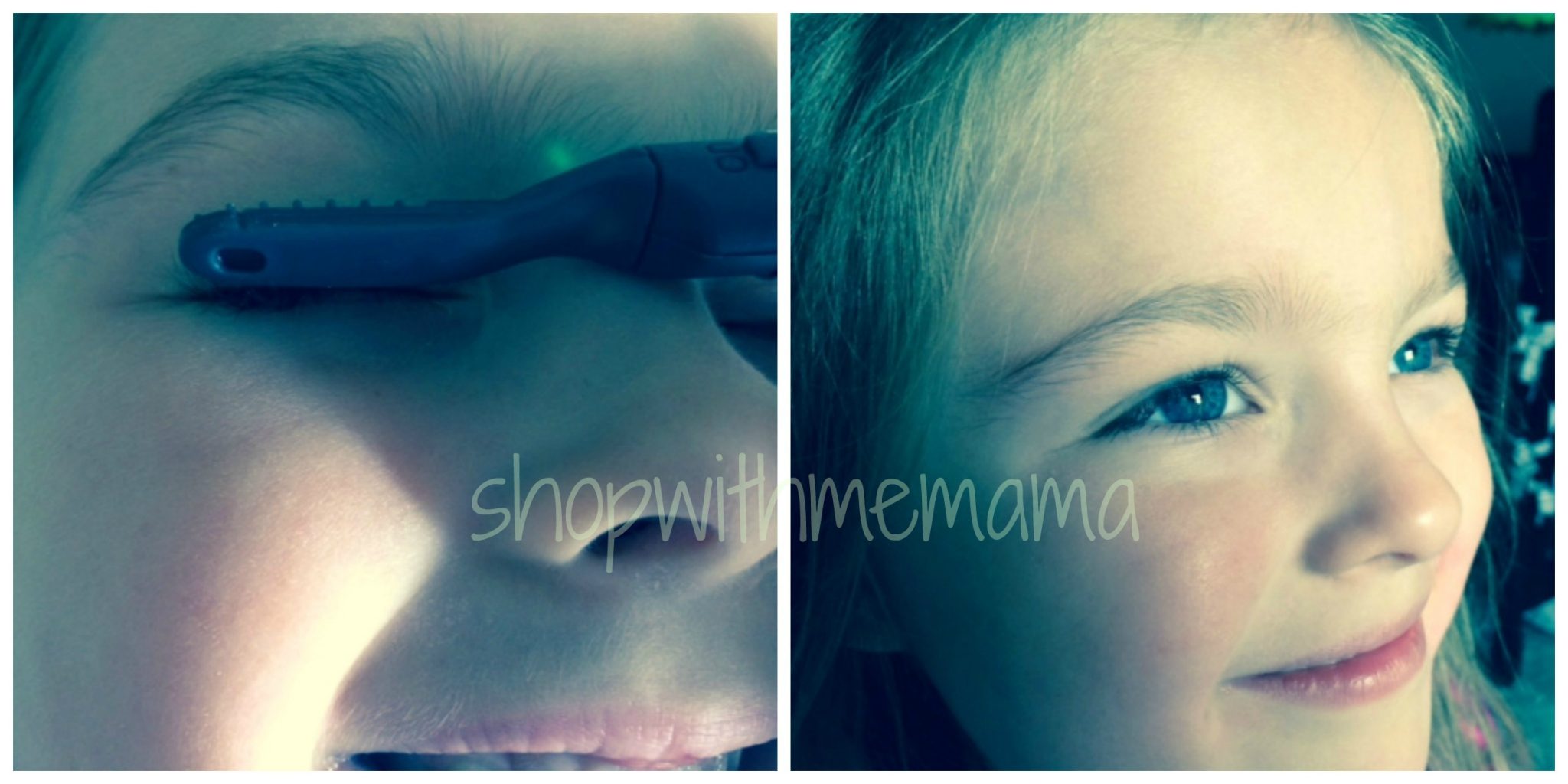 The Chella Lash Full-Fillment Conditioning Treatment is awesome. It is a thicker serum and you put it on like you would your eyeliner, at the lash base. Make sure not to get it into your eyes, if you do, it will sting for a second so just rinse with water. It also might burn on your eyelid for a second, but I found that to be normal for me.
After about two weeks, I thought I started to notice more lush lashes. After 4 weeks, my lashes are longer and thicker looking. You can see for yourself, in the before and after pictures below!
 Pictures say it all, I think! 
The heated eyelash curler is really neat too. It comes with an AAA battery. When you turn on the eyelash curler, it heats up quickly and you just touch it to your lashes, (see a picture of my daughter above), and hold it there for a few seconds. When you pull the wand away, you have nicely curled lashes. It really makes your eyes look more 'open' looking. I like this way much better, opposed to the old way where you 'crimp' your lashes. You use the heated eyelash curler AFTER you apply mascara, for best results.
So, as you can see from the pictures, the results of the eyelash treatment and heated eyelash curler are quite amazing. I really like my new, lush and longer lashes! Yay!
Buy
You can purchase the Heated Eyelash Curler and/or Eyelash Treatment online at Amazon.com. The heated eyelash curler retails for $22.00 and the Eyelash Full-Fillment Kit retails for $95.00.