Bunch O Balloons

Self-Sealing

Water Balloons!
So excited to say that yesterday was a really warm day here in the Pacific Northwest! It was so warm in fact, that my kids were outside enjoying their first water balloon fight! Yay!
*This post includes my affiliate links.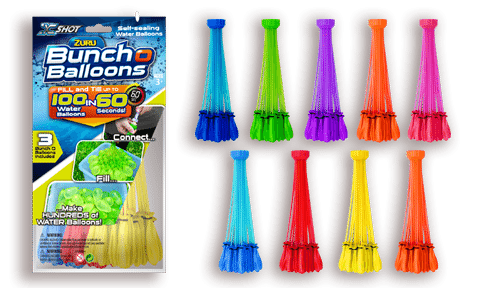 Gone are the days of filling up water balloons, individually and tying them up, individually. Now, my kids can fill up the water balloons EASILY, and guess what? The water balloons, once filled up, seal up and tie themselves! Nope, this is no magic trick, it is Bunch o Balloons!
I am sure you have all seen the commercials, right? The water balloons were 37 at a time and can be filled up with water and then they clamp and seal off immediately when done filling. It really looked too good to be true. I mean, most of those commercials are too good to be true. But these water balloons, they DO what they say they do!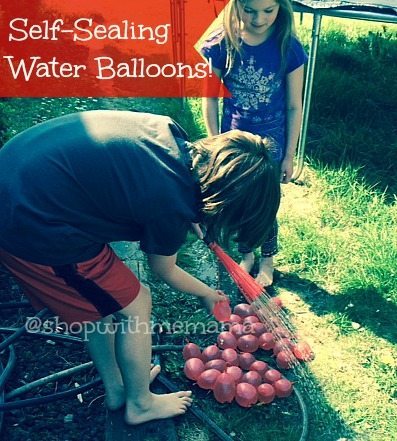 We received a package of them. Three bunches of 37 pre-connected balloons in the pack, so 111 water balloons! My kids went outside and filled them up VERY easily, without any problems. Once the water balloons were full they fell off and sealed up!
Easy, very easy! Done in no time flat! These are such wonderful inventions! Sure wish I would have thought of doing this! Sometimes they leak a little bit, but that was not a problem for us. It was to be expected.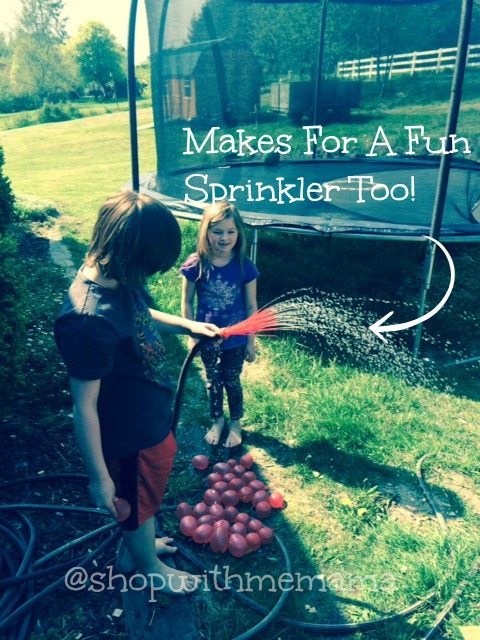 The reason why we never really did water balloons around here is that I had to tie them all. It hurt my fingers and was so time-consuming! I just really did not like doing it. But now, this summer, because of Bunch O Balloons , we will be able to have some summer fun and have our water balloon fights! Awesome!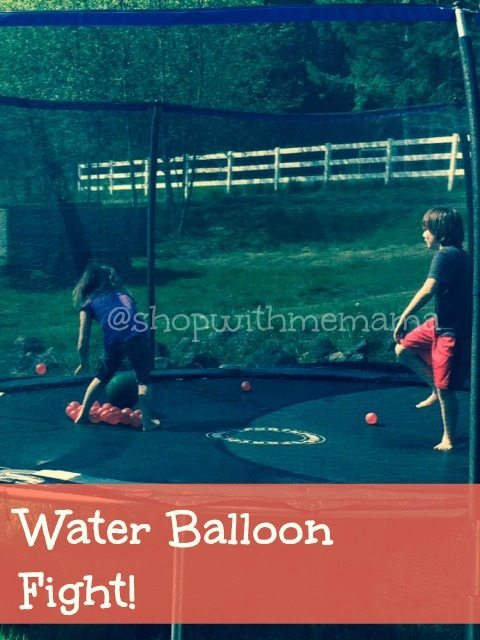 These were seriously SO much fun!!! We will definitely be getting more for the summertime!
Buy
You can purchase Bunch O Balloons
online at http://bunchoballoons.com/.