I have tried Auntie Anne's At-Home Baking Kits before and absolutely loved them! I even purchased a few for family and friends last year, as Christmas gifts. They were a huge hit!!! We love making a homemade pizza as a family!
With that being said, I had the opportunity to review the Auntie Anne's At-Home Baking Kit, BUT, I had to make something besides the yummy pretzels, with it! So, I thought about it and browsed Auntie Anne's recipe page and came up with the homemade pizza idea 🙂 Since we love pizza around here, this was a perfect choice for our family!
Homemade Pizza before it was cooked: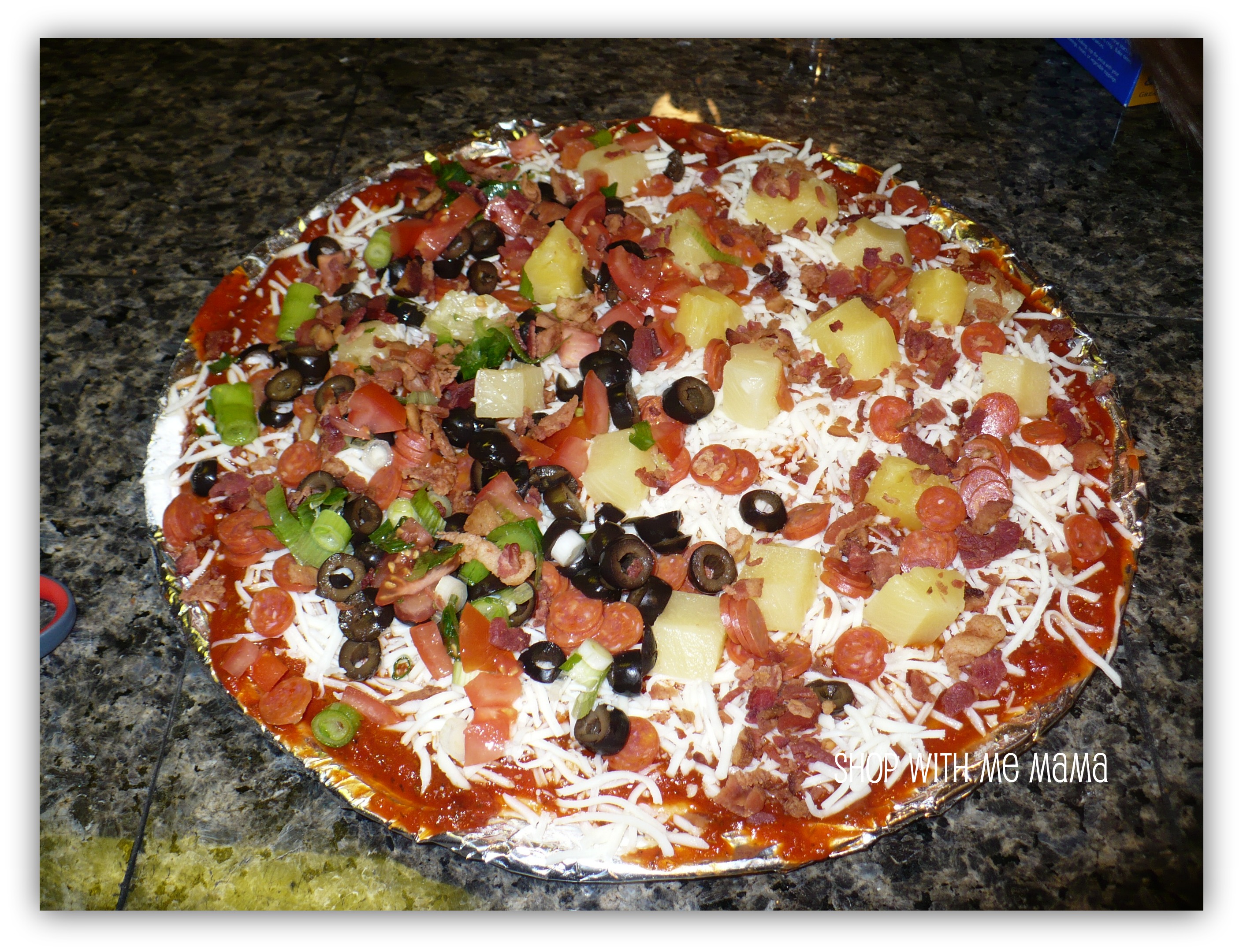 Next, came the shopping! I wanted to make sure that our pizza was super yummy! So, I bought pineapple chunks, lots of mozzarella cheese, pepperoni, olives, pizza sauce and real bacon bits!! Mmmm!!! Our homemade pizza was going to be so tasty!
This kit comes with everything you need to make the dough for whatever project you have in mind (pizza, pretzels, mini pretzel dogs, etc..) And the dough is super easy to make.
You just mix it after adding the yeast and water. Then let the dough rise for about 30 minutes. Next, preheat the oven to 400 degrees and spray the pizza pan with nonstick spray. Then put the dough ball in the center of the pizza pan and slowly spread it out covering the entire pan. Pour pizza sauce over the dough spreading evenly and then we added whatever toppings we so desired 🙂
Homemade Pizza after it was cooked: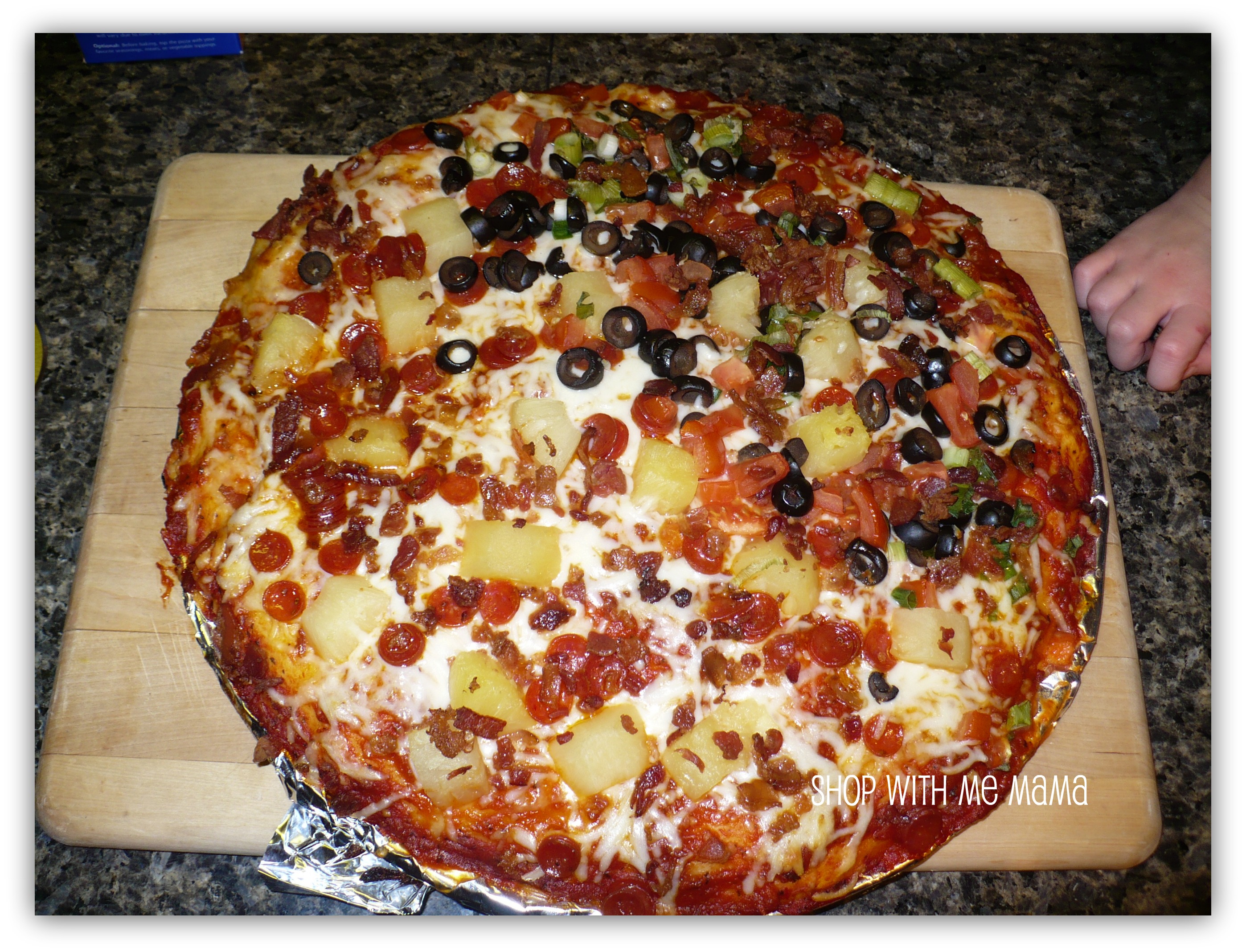 After about 25 minutes we had one yummy-looking homemade pizza!!! The thing I will have to say about this dough is that it is very very good. It has sort of sweetness to it, my hubby noticed that too. The dough does rise more in the oven and becomes a VERY thick pizza crust that is so dang good!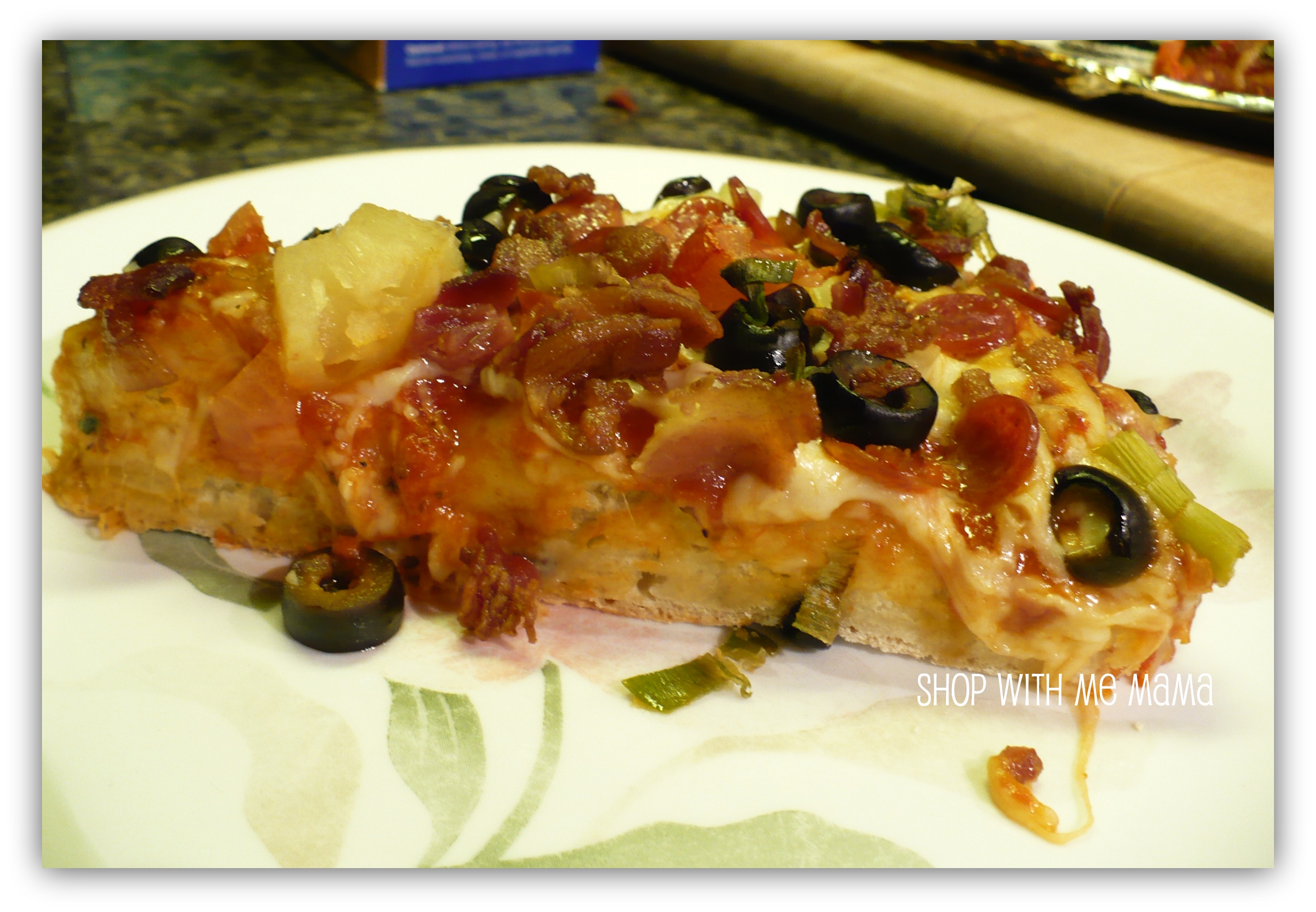 So, if you are looking for a great gift to give someone this holiday season, I recommend the Auntie Anne's At-Home Baking kits! There is so many ways to make this and it is so fun to do! Don't forget to check out my homemade egg roll wraps! YUM.
Buy
To find a retailer near you please visit http://www.auntieannes.com/products/bakingkit/BakingKitRetailers.aspx
Have you ever made a homemade pizza? What homemade pizza is your favorite???
Pin It For Later!