*Mattel's Color Splash Buddies and Boat! This post includes my affiliate links.
Mattel's Color Splash Buddies and Boat
Gotta love Mattel! They are always coming out with new and fun toys for kids! Heavens, I even enjoy playing with them 🙂 They are that fun!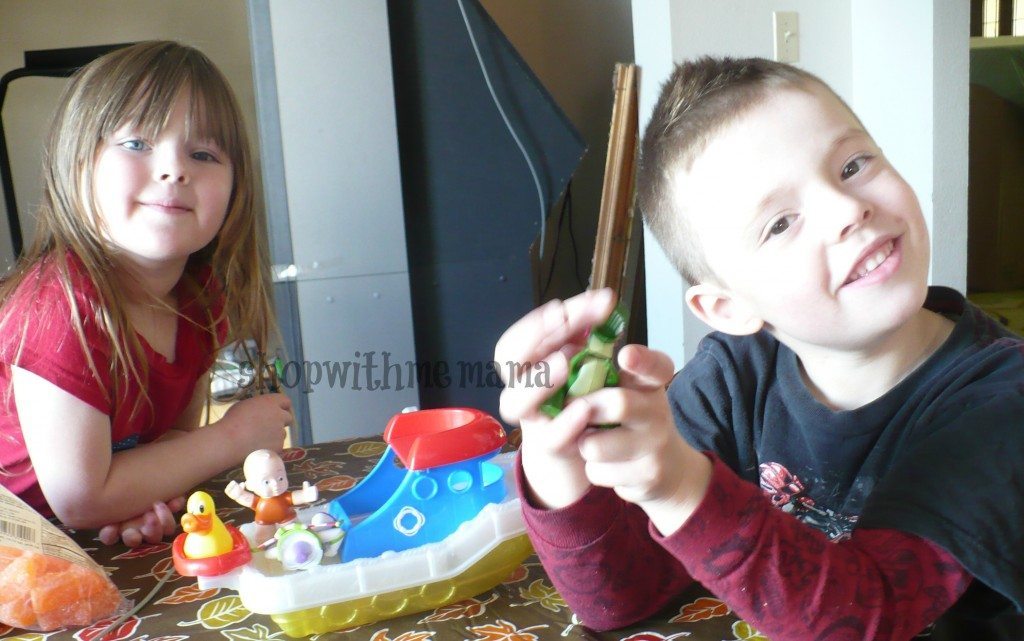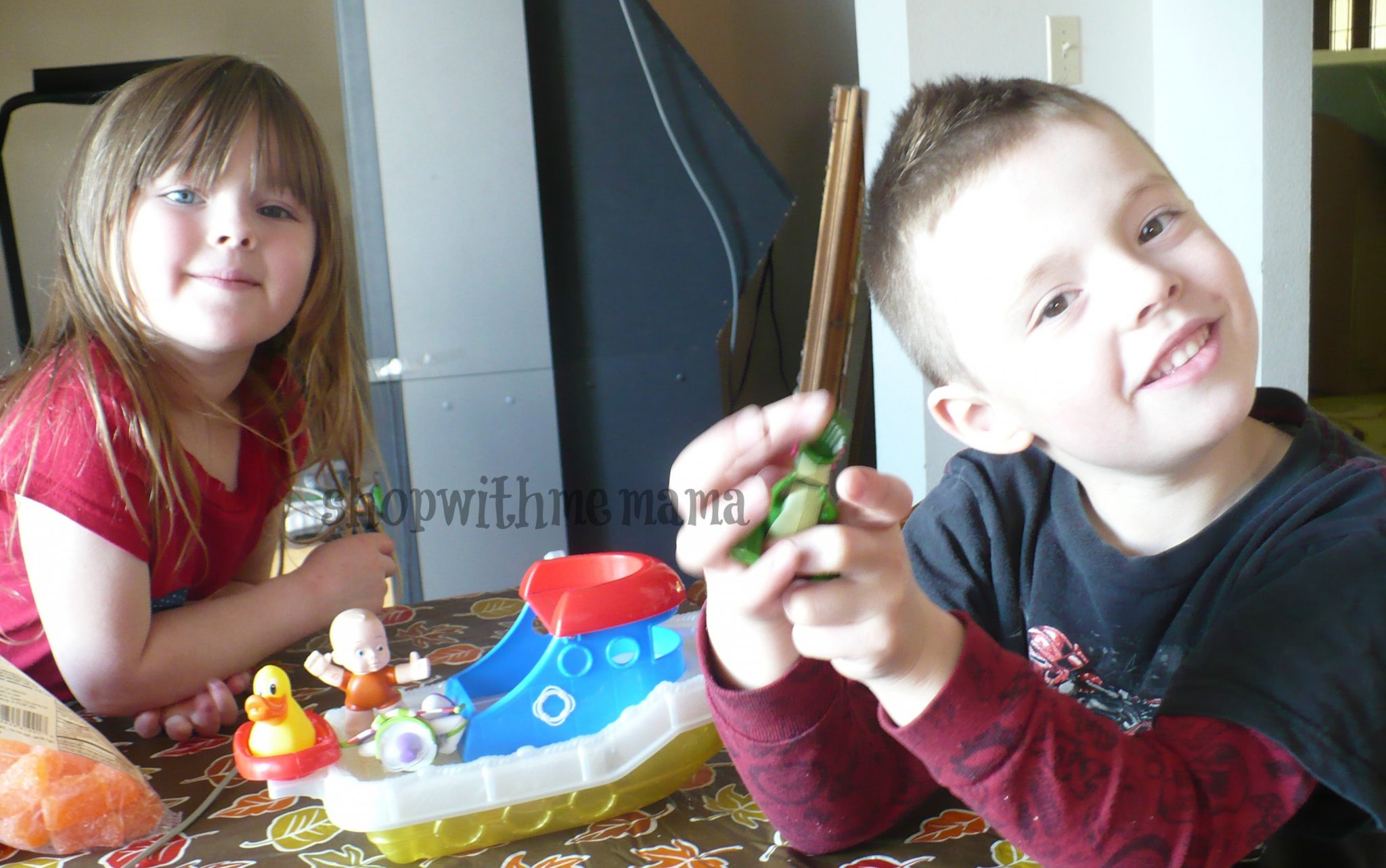 The newest toys are super cute and fun for tub time! Fall is here, the weather is nasty, so why the heck not plunks your kids in the tub and add these new and fun toys! My kids love them and spent a good hour in the tub the other day, laughing and playing with their new tub toys!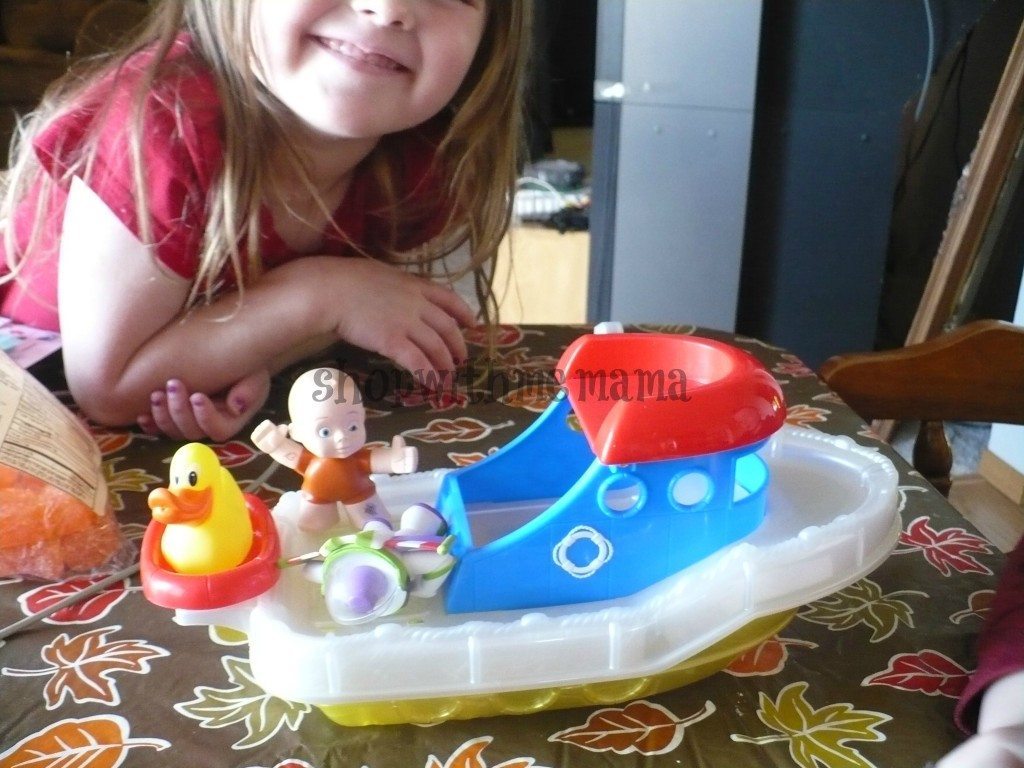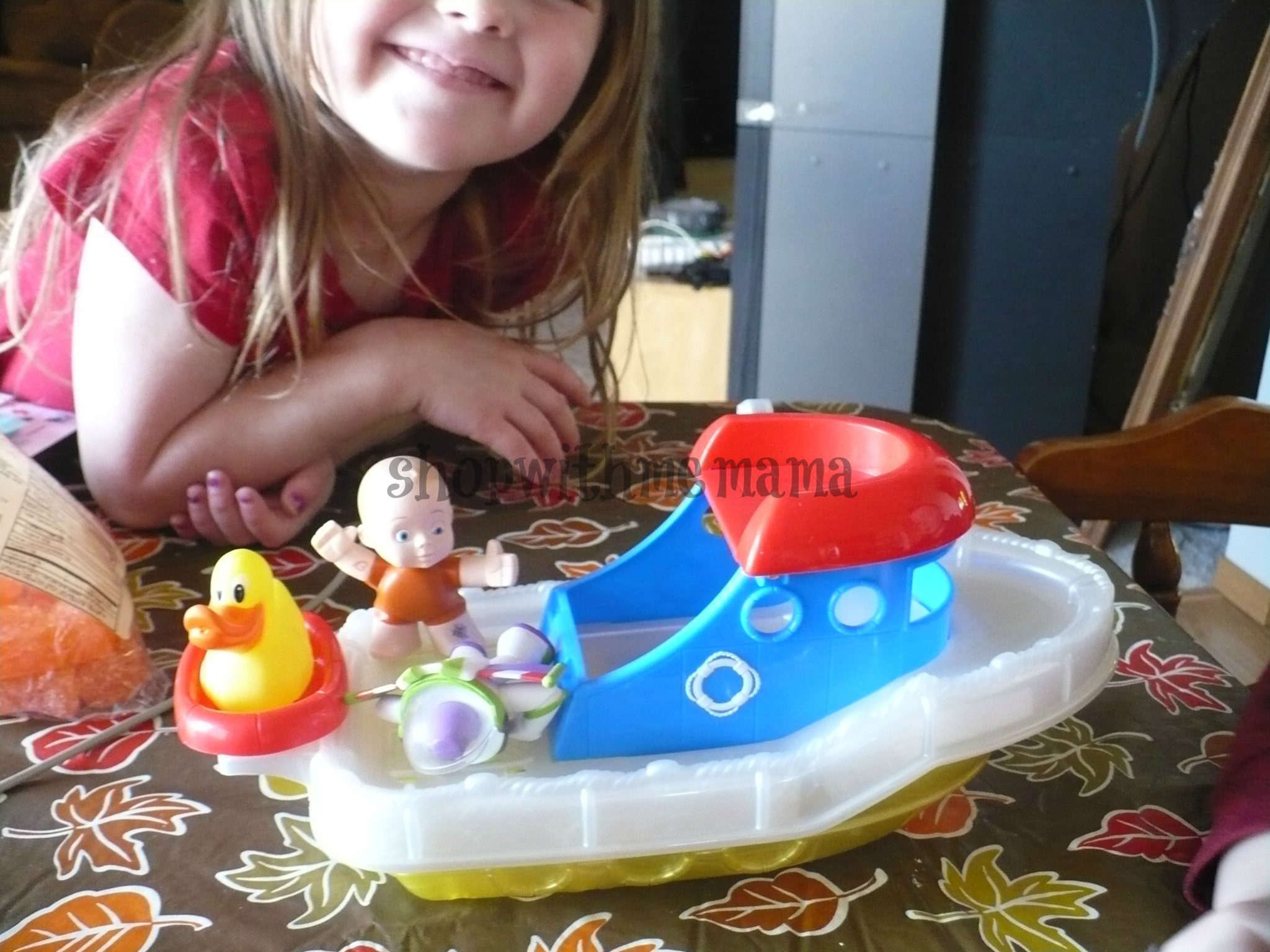 We received:
Toy Story Color Splash Boat
Color Splash Buddies Two-Packs
These are really cool. Not only because they are just fun water toys, but because they are Toy Story toys too! The boat has awesome, colorful flashing LED lights, and there is a color-change Partysaurus Rex figure! You can also pull the lever on the boat,  to send Partysaurus Rex figure splashing down into the cabin below for a surprise color transformation! Plus, he can dive off the spring-loaded diving boards on either side of the ship and then "climb" back on board with the ladder to join the party action on the main deck. The playset works with all the Color Splash Buddies, including Woody, Jessie, and the Whale (sold separately)!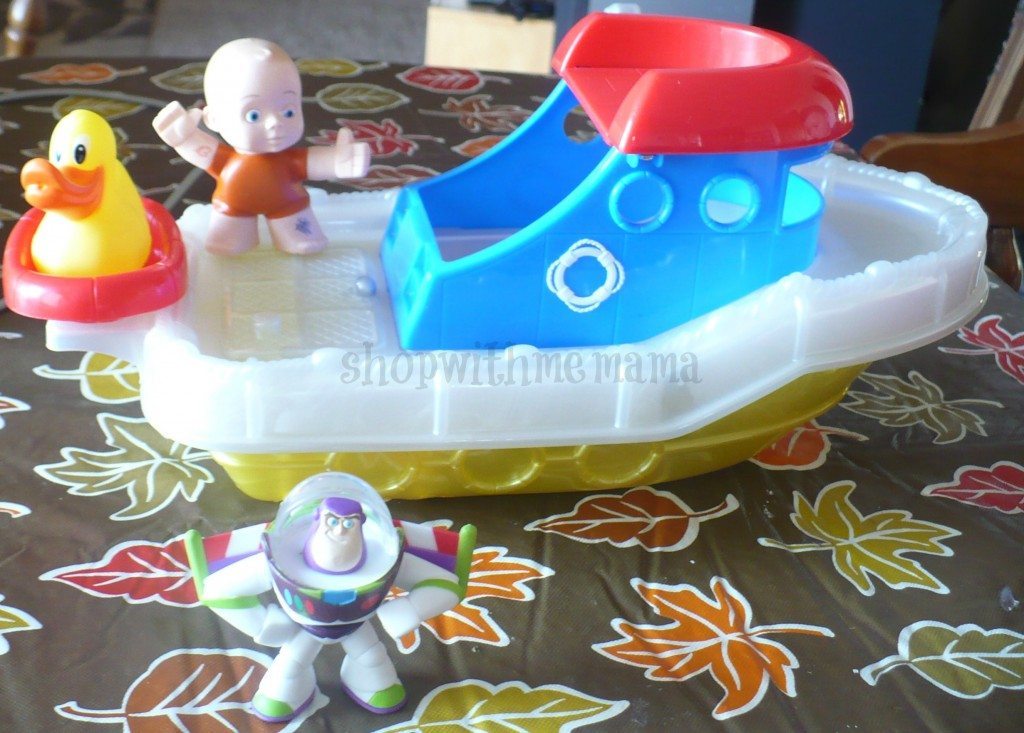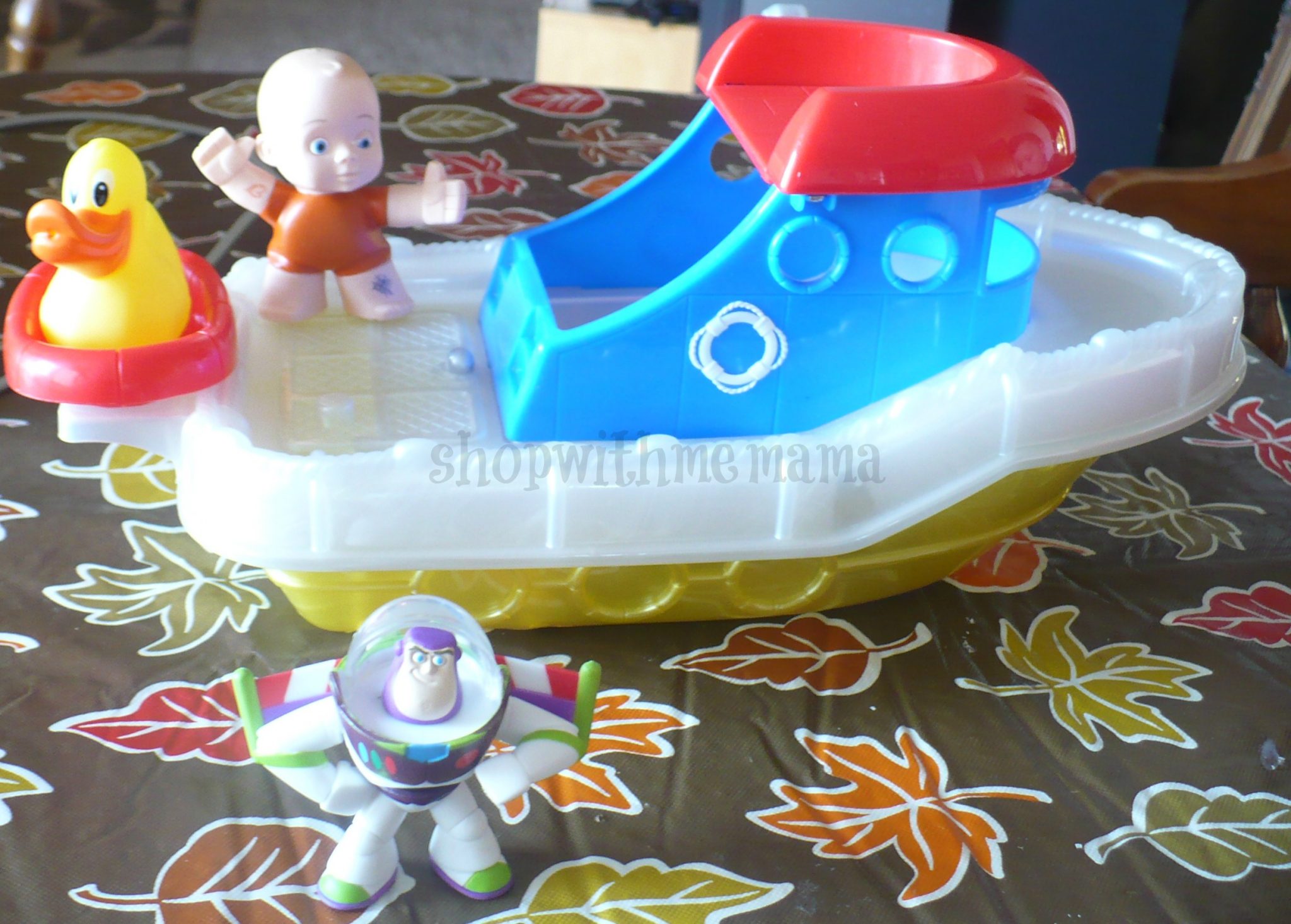 How To Activate The Color Change:
To activate the color-transformation feature, fill the cabin with icy water and give Partysaurus Rex a dunk. His hair and helmet change color — from a conservative red-and-silver look to a party-ready pink and blue! Change him back by diving the figure into warm bath water or spraying him with the rubber ducky squirt toy!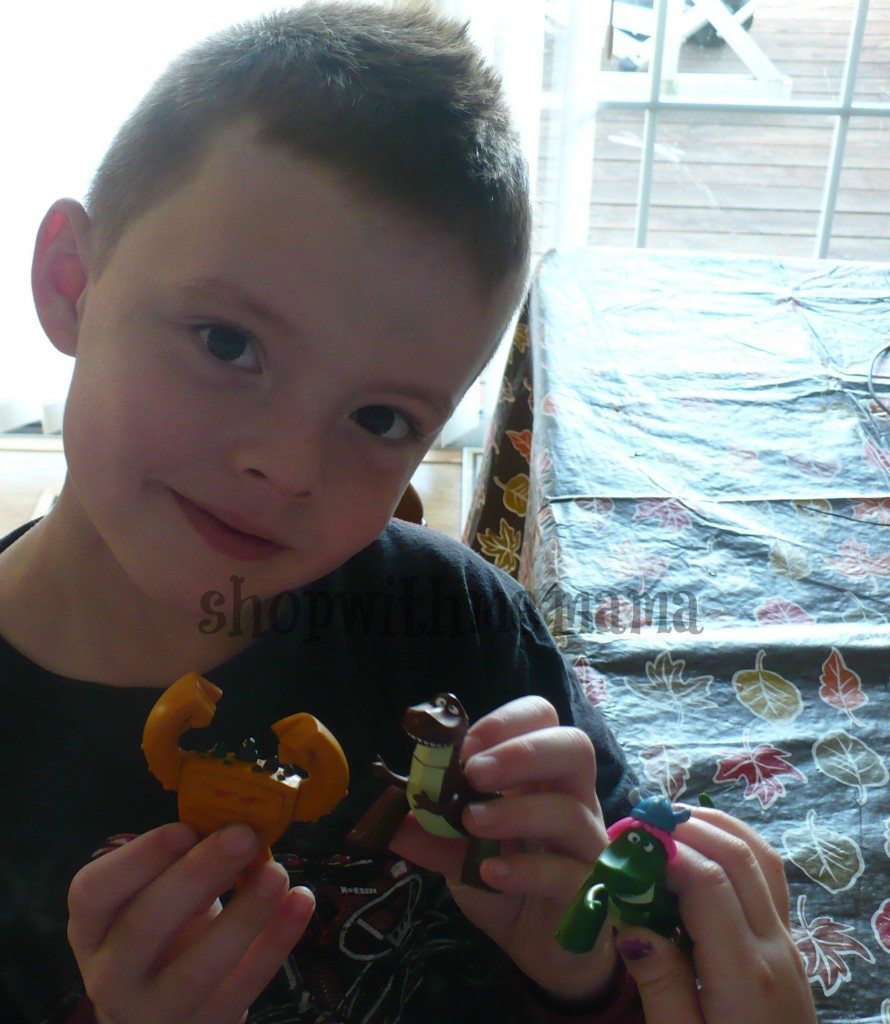 My kids enjoyed playing captain on their own creative adventures with these new toys. These are great bathtub toys or summertime kiddie pool toys. Whatever you decide to use them in, they are fun! These toys are based on the new Toy Story toon, "Partysaurus Rex" debuting this fall. Mattel's Color Splash Buddies and Boat bring the on-screen tale home, encouraging kids to jump in the water and create their own aquatic adventures! This requires 3 AAA Batteries (not included) and great for kids age 3 and up.
Buy
You can purchase these cool new color changing toys online at http://shop.mattel.com or Amazon.com.