Have you ever made Mixed Berry Smoothie Bowls? Are smoothie bowls healthy? I am pretty sure they are! This year, we are starting to eat healthier, cleaner. Do I really know what clean eating is? Nah, not really, but I am looking into it and am trying my hardest to create healthy options for me and my family.
This post includes my affiliate link
Mixed Berry Smoothie Bowls is a great place to start! My sister-in-law introduced these gorgeous, delicious and super healthy low-calorie smoothie bowls to me and now I am HOOKED. I wanted a healthy option for my kids in the mornings. Cereal is not cutting it and sometimes my kids barely touch their cereal in the morning because they are tired of the same old thing! I don't blame them. Making these smoothie bowls for them has been such a treat!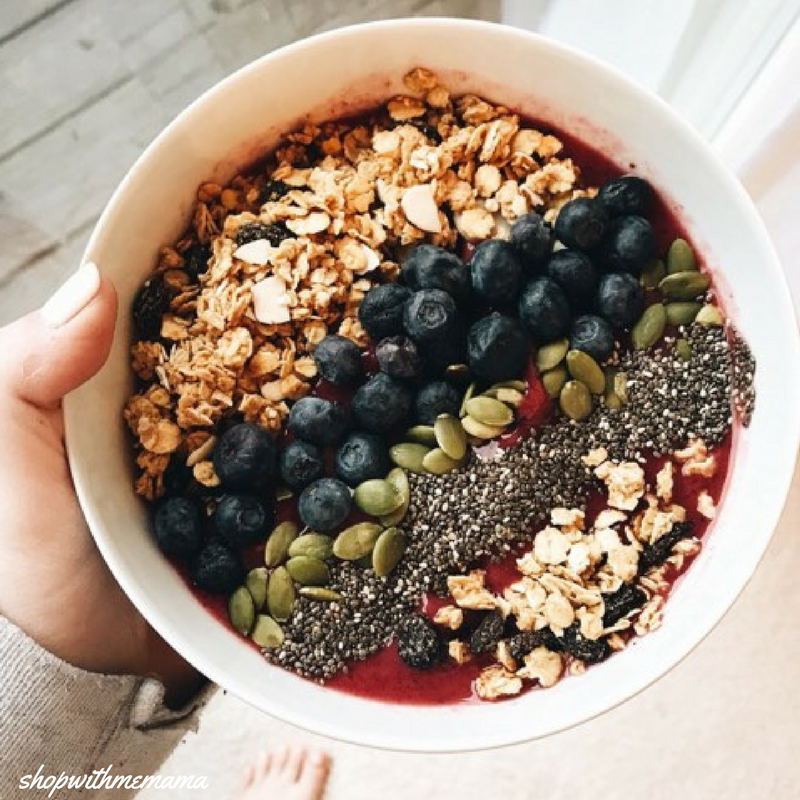 Being able to provide my children with a healthy and nutritious breakfast option is so important to me. I am so thankful to my sister-in-law for introducing us to these yummy mixed berry smoothie bowls! You and your family will love them too, promise!
Mixed Berry Smoothie Bowls With Oats
*Note: you can choose what kinds of fresh fruits (or frozen!) you want to add to your mixed berry smoothie bowls, below are what I used.
Mixed Berry Smoothie Bowls
Healthy and delicious smoothie bowls that everyone will enjoy. Top it off with smoothie bowl toppings and you are in for a real, yummy berry smoothie bowl treat!
Ingredients
½ Cup Of Each Ingredient below:
bananas
Pineapple
Mango
Berries (we used blackberries that were frozen since they are not in season)
Blueberries
Almond milk (or more depending on how thick or thin)
Juice of choice
Steps
Blend together all fruit ingredients, Almond Milk, and Juice in a blender until smooth (You can also add yogurt if you prefer it creamier)
Pour Smoothie into a bowl
Add Whatever toppings you love!
Enjoy!
Notes
Smoothie Bowl Topping Ideas:
Chia seeds
Sliced banana
Pumpkin seeds
Coconut flakes
Blueberries
Granola
Honey
Peanut butter
Cinnamon
Chocolate chips
Flax seeds
Dried fruit
Nuts
Yum!! So delicious! A simple smoothie bowl recipe!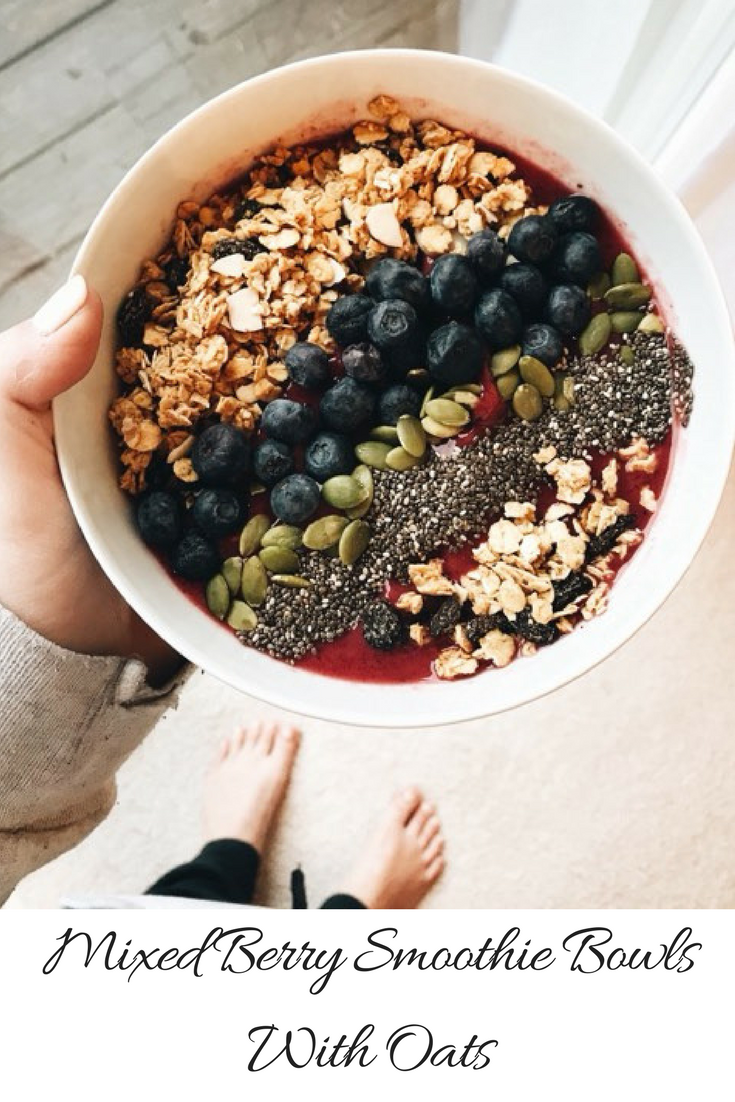 These smoothie bowls are so yummy and healthy! Now I don't have to feel guilty at breakfast time when I serve up these smoothie bowls with oats! Have you ever tried to make a smoothie bowl? What are some ways you like to make them?