*Product was received. Opinions are my own. This post includes my affiliate links.
Mobo Tot Disney Frozen Cruiser Review
My daughter and toddler LOVE being outside. My older son, not so much. It has been like pulling teeth to get him outdoors this summer, sigh. But my other two kids, have been practically living outside! The weather has been so nice, I love it!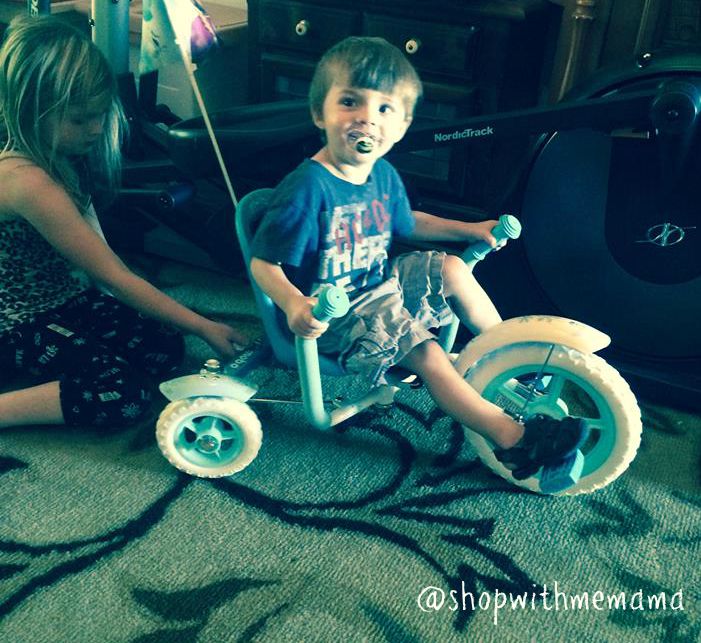 There are lots of things to do outside too and we have a really open, paved driveway, so riding bikes and scooters (or whatever) is totally fun to do! The Mobo Tot Disney Frozen Cruiser

is something we recently received to review and my toddler really really likes to ride on it (or at least try to!).
The Mobo Tot Disney Frozen Cruiser comes and you have to assemble it. I let my husband assemble it because it looked too complicated for me to try to do. My husband had it together in about 25 minutes, so it really wasn't hard to put together.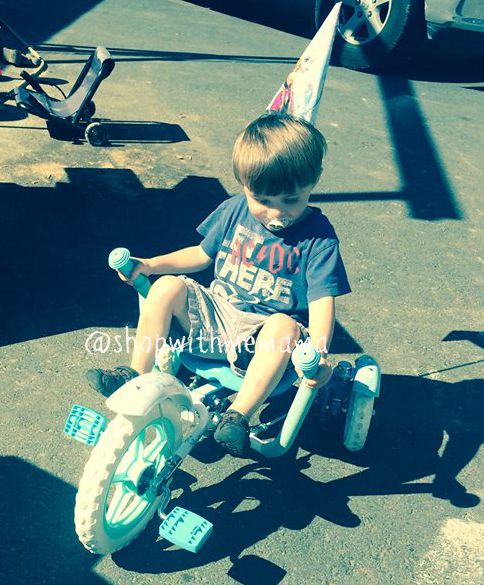 Soon my littles were outside enjoying the Mobo Tot Disney Frozen Cruiser
. This is small and perfect for a 2-5 year old little child. My daughter, who is 7, was a bit big for this, but she certainly tried her hardest to enjoy a ride on it! This is adjustable to ones length, it has a 5 Slot Adjustments (in 6.0″ Length).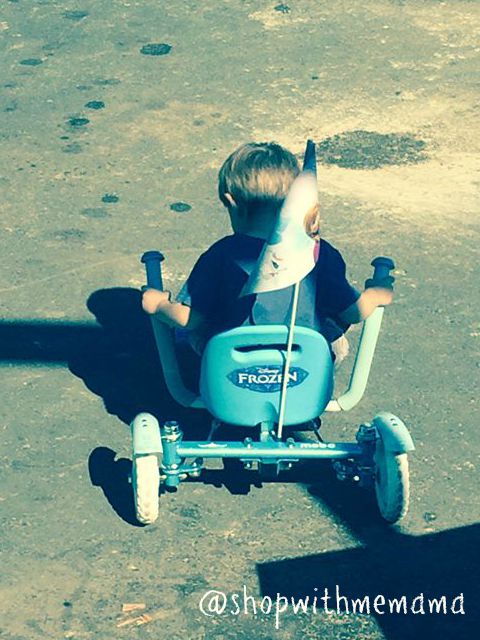 My toddler is got the hang of it pretty quickly. It is different though only because the back wheels are what turns the cruiser, not the front wheel. You have to use the handle bars on the side of the cruiser to steer it. At first my little guy was going backwards on it until he figured it out. Now he is having a lot of fun riding on it. He still is figuring out how to steer it!
Check It Out In Action!
Buy
You can purchase the Mobo Tot Disney Frozen Cruiser on Amazon.com
 or Toys R Us. They retail for $149.99.
Get Social!
Connect with Mobo on Twitter, Facebook, Pinterest, Instagram and YouTube!
Doesn't The Mobo Tot Disney Frozen Cruiser Look FUN???!?