*Portable Travel Picnic And Play Mat received.
Warm weather is here! Woot! I am sooo happy about this and so are my kids! That means more time outside, enjoying nature. With a baby though, I need a good place to set baby when we do venture outside. I don't want to always carry around a swing or chair, no way! 
Portable Travel Picnic And Play Mat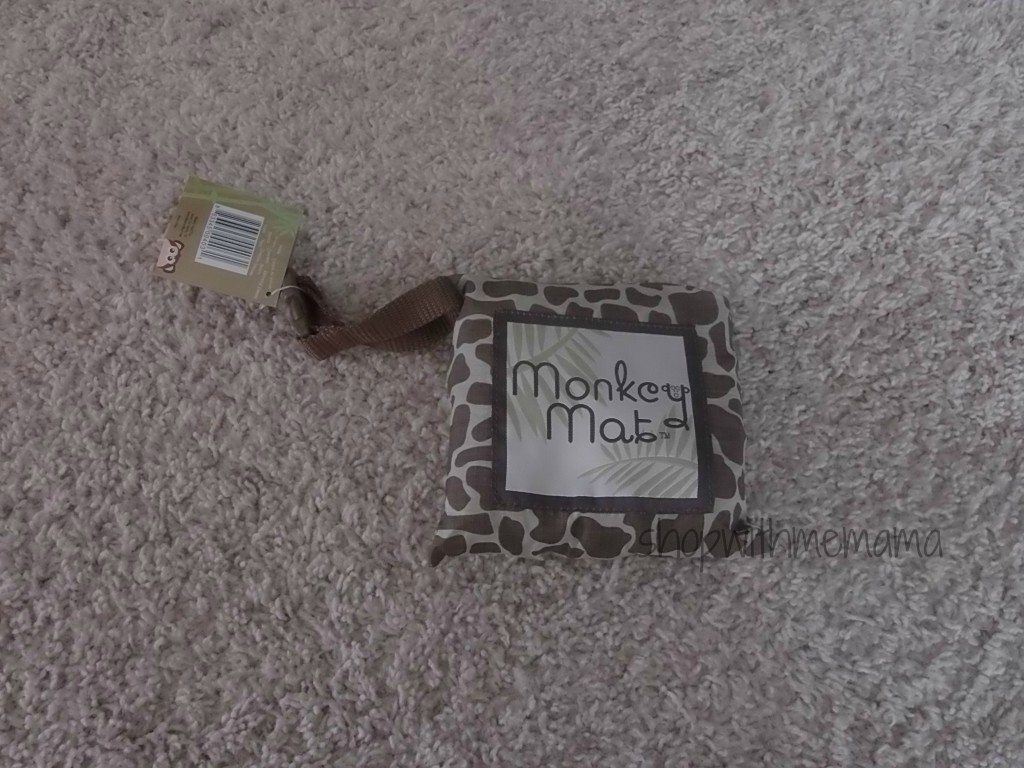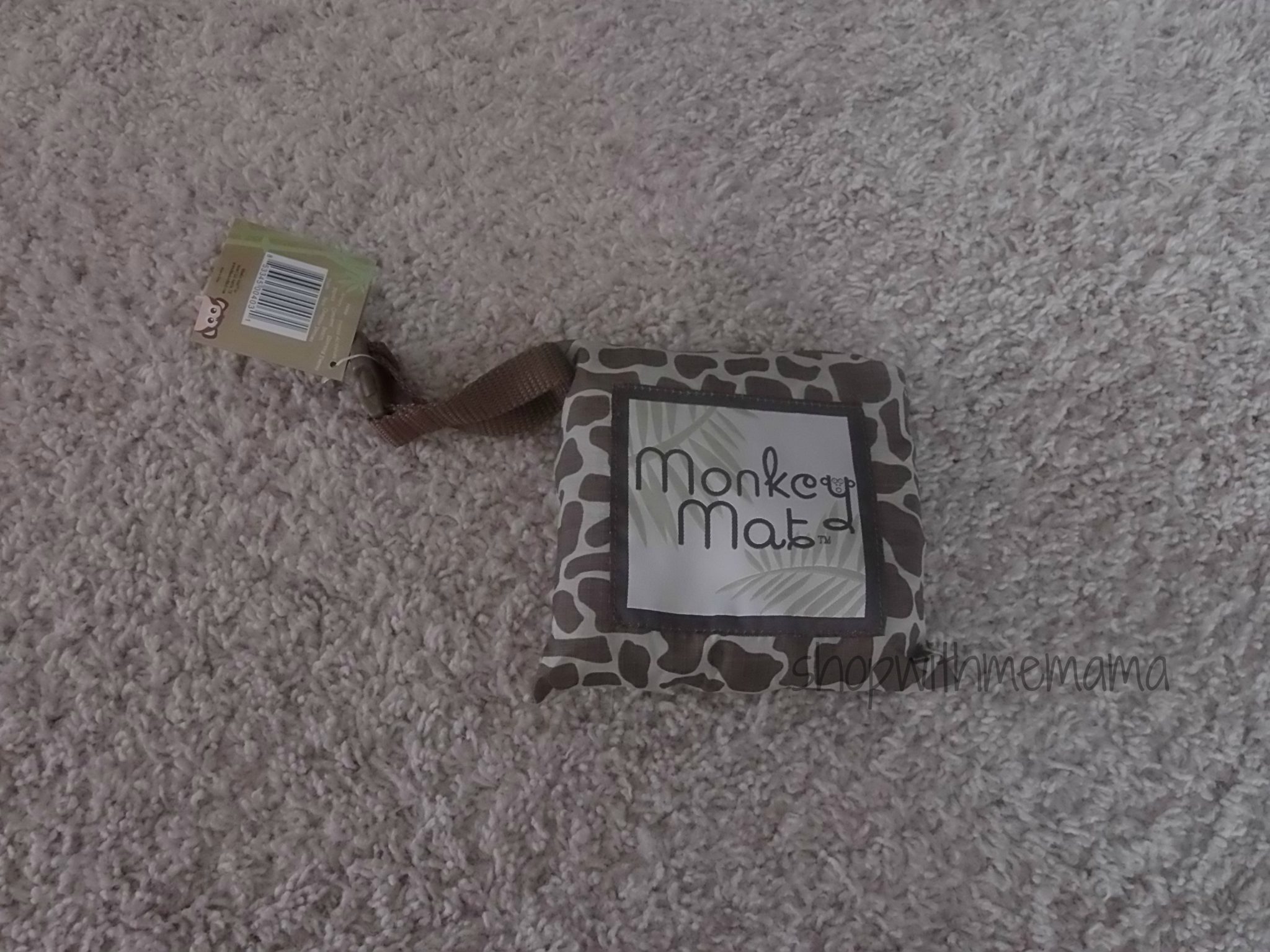 What is A Monkey Mat???
The Monkey Mat is a great mat that is awesome for picnic's and play time for baby, inside the house or out. It is waterproof, has weighted corners (so the wind can't blow it up so easily..) and it is washable.
It comes nestled inside of a really cute zipper pouch (that is attached to the mat so you can't lose it!) and is very compact so you can bring it anywhere! Just throw it in your purse or diaper bag (or clip it on!) and go!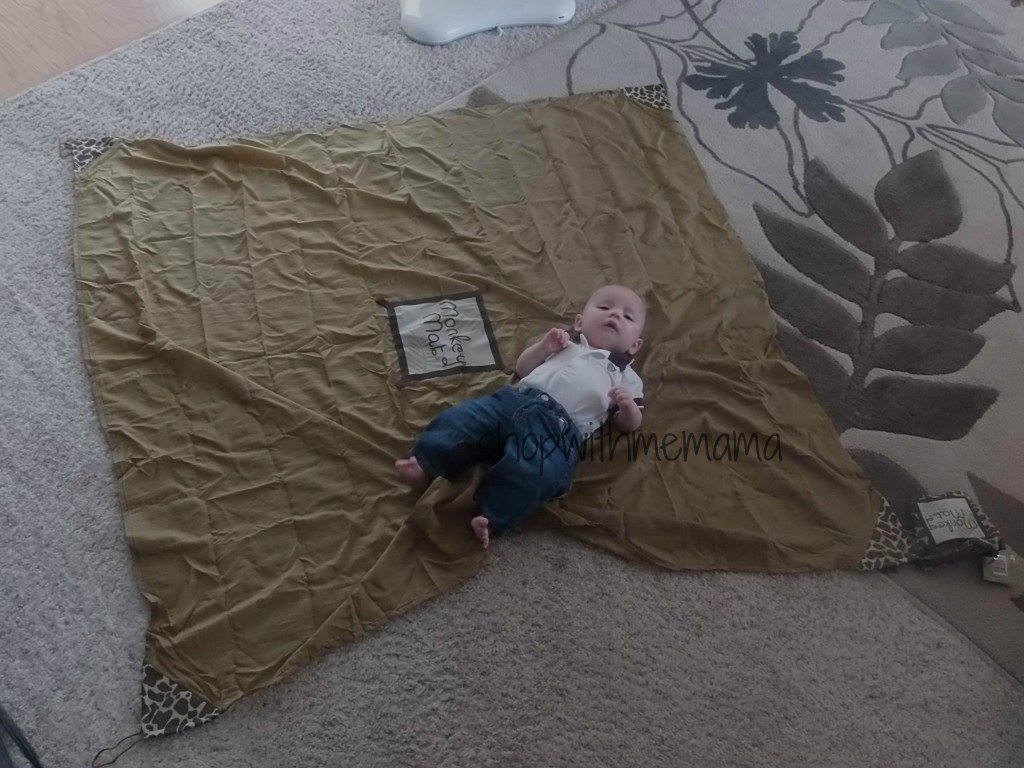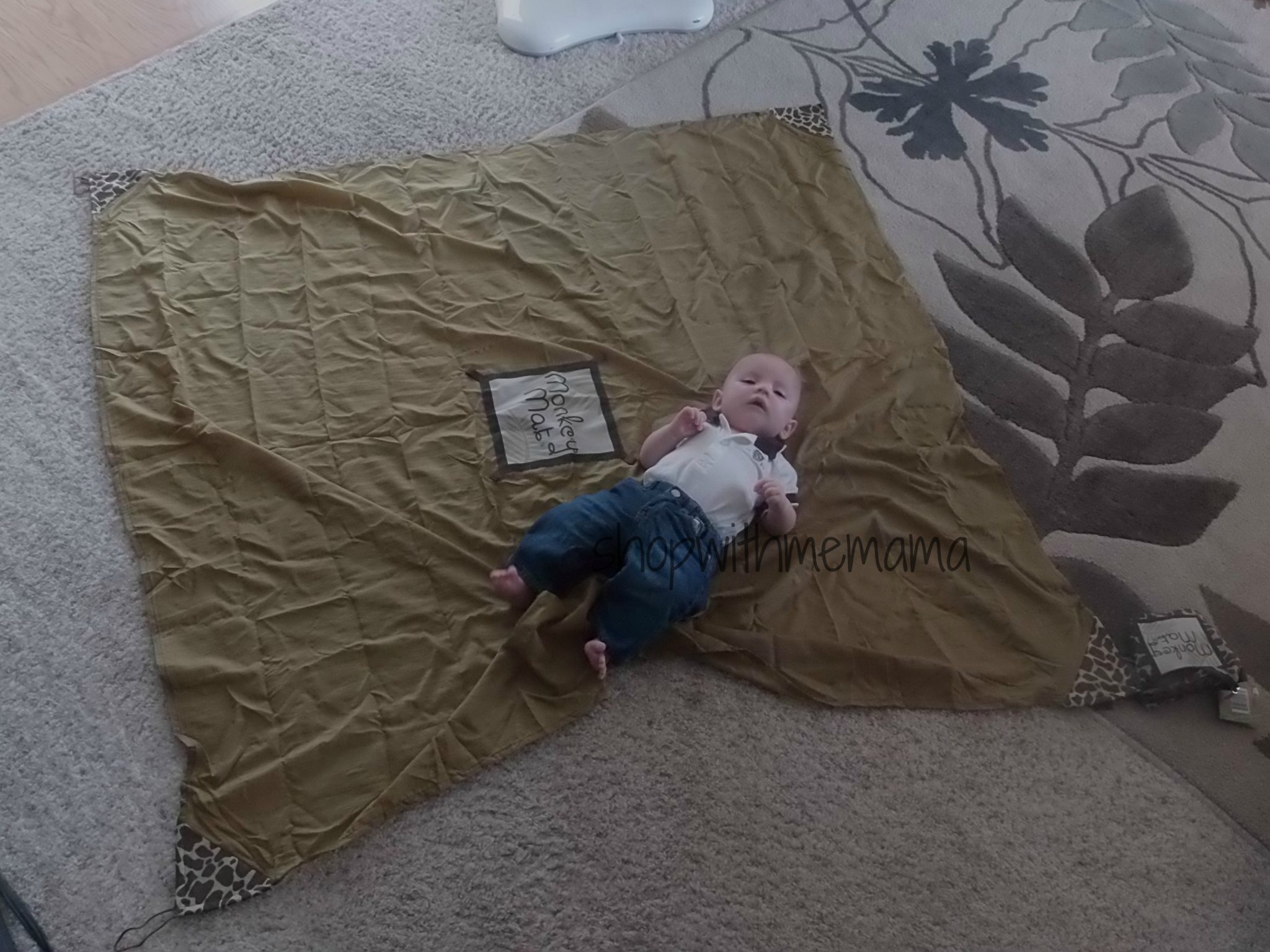 My Thoughts…
I love this mat. It is not only practical but super cute too. I love that it not only has weighted corners but also has little loops on each corner, to stake it down, if need be.
It is completely machine washable, so any mess on it can easily be washed in the washing machine! It is water repellant and is a great size at 5'x5′! Perfect for those family outings to a parade, beach or whatever!
It comes in four different colors: tan, blue, pink and orange. I received the tan one! I am very pleased with this mat and have already used it several times, going to my mom's house and recently at the zoo.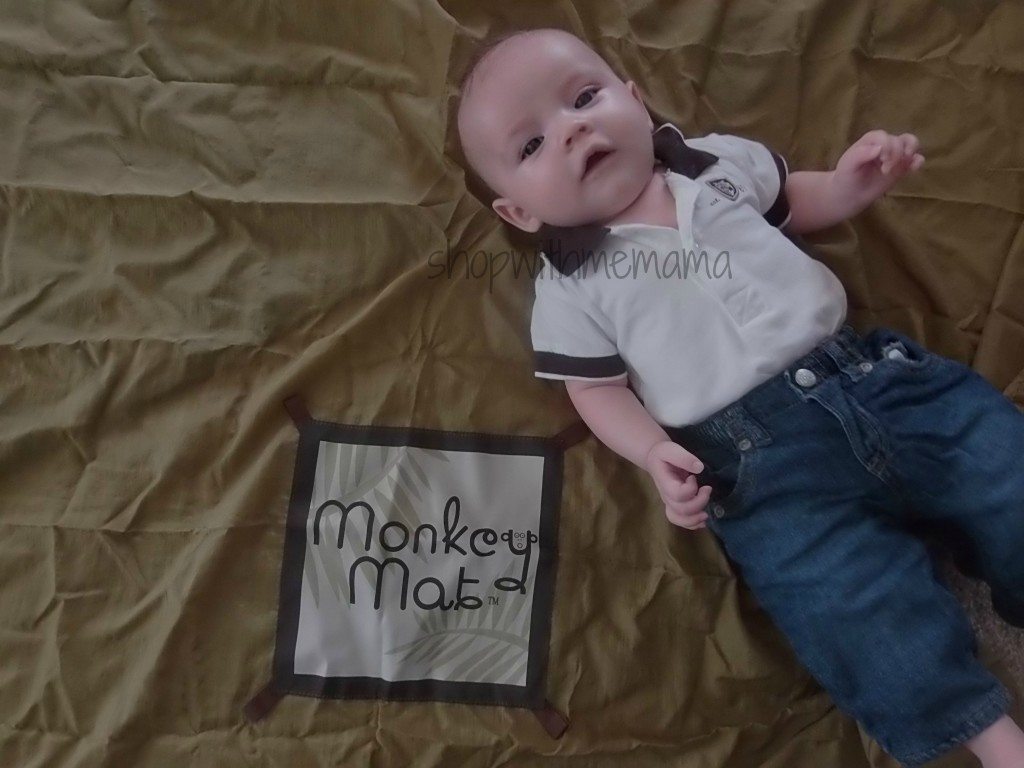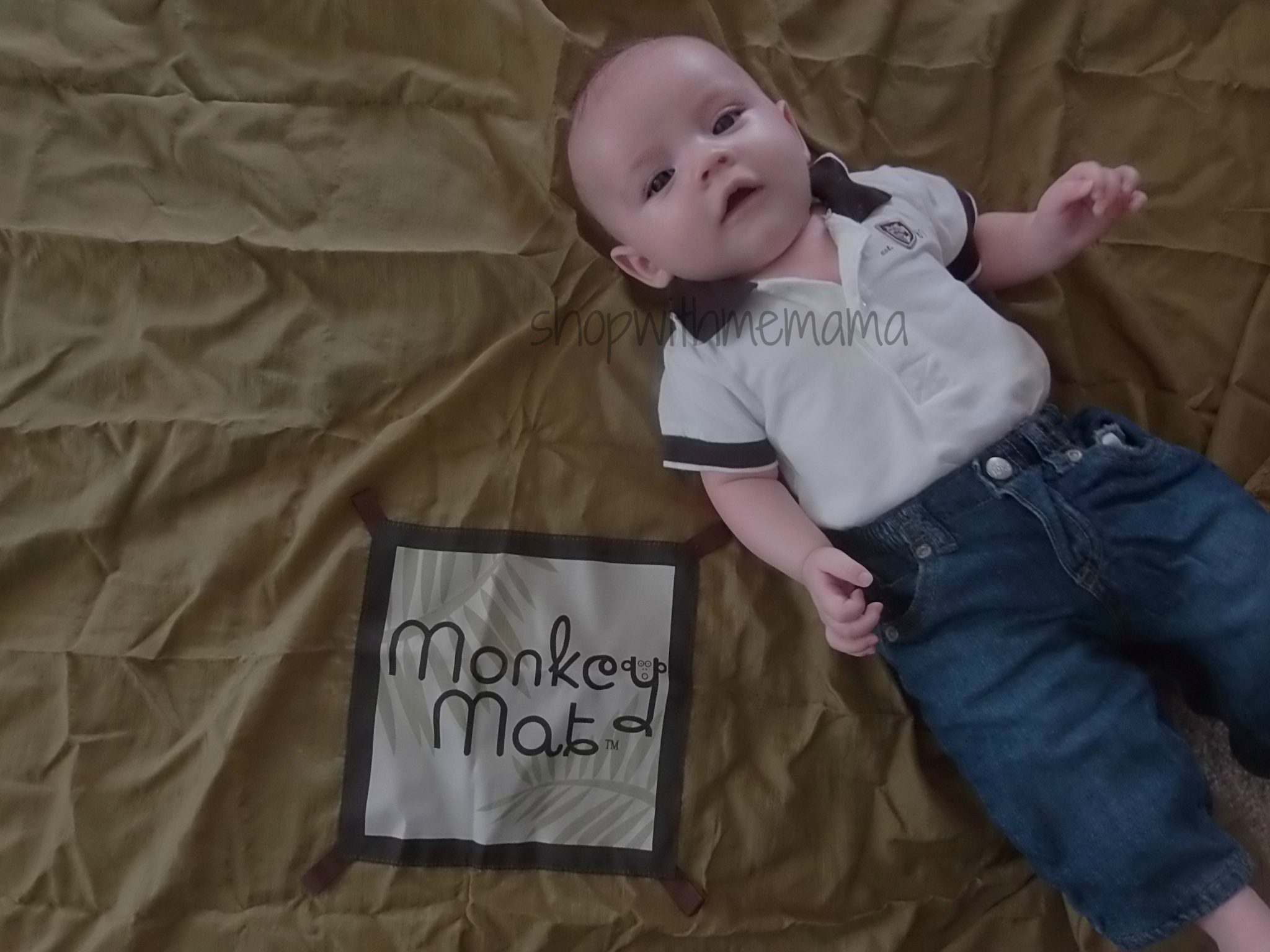 Buy
You can purchase the Monkey Mat online at http://www.monkeymat.com/. They retail for $39.99.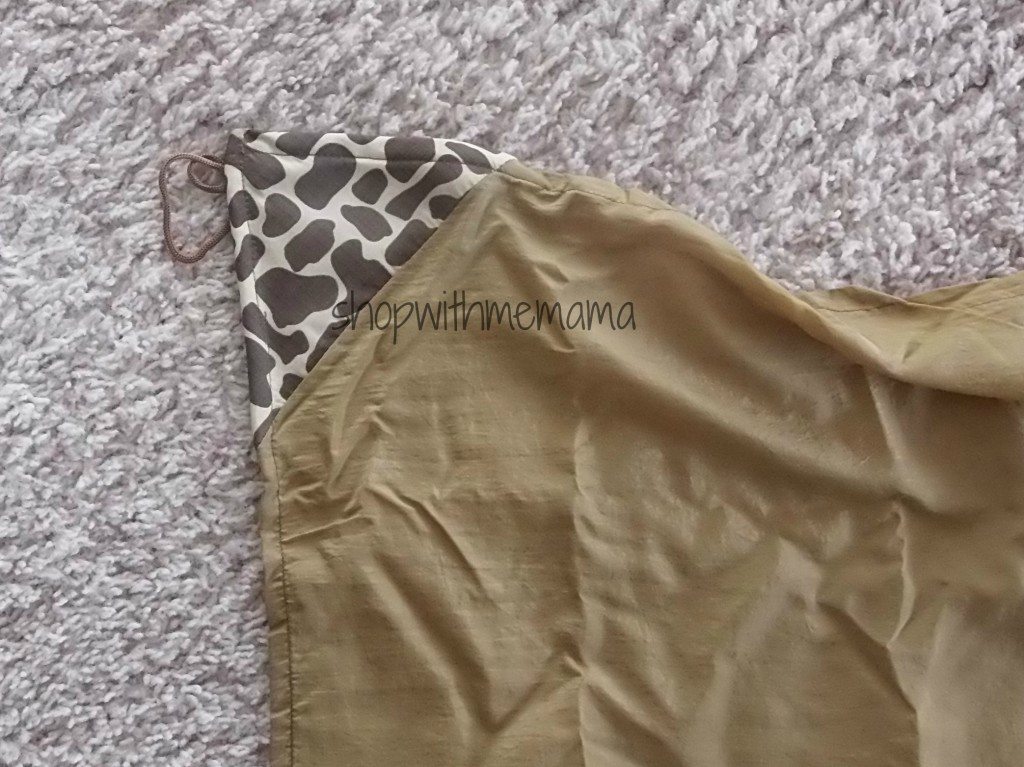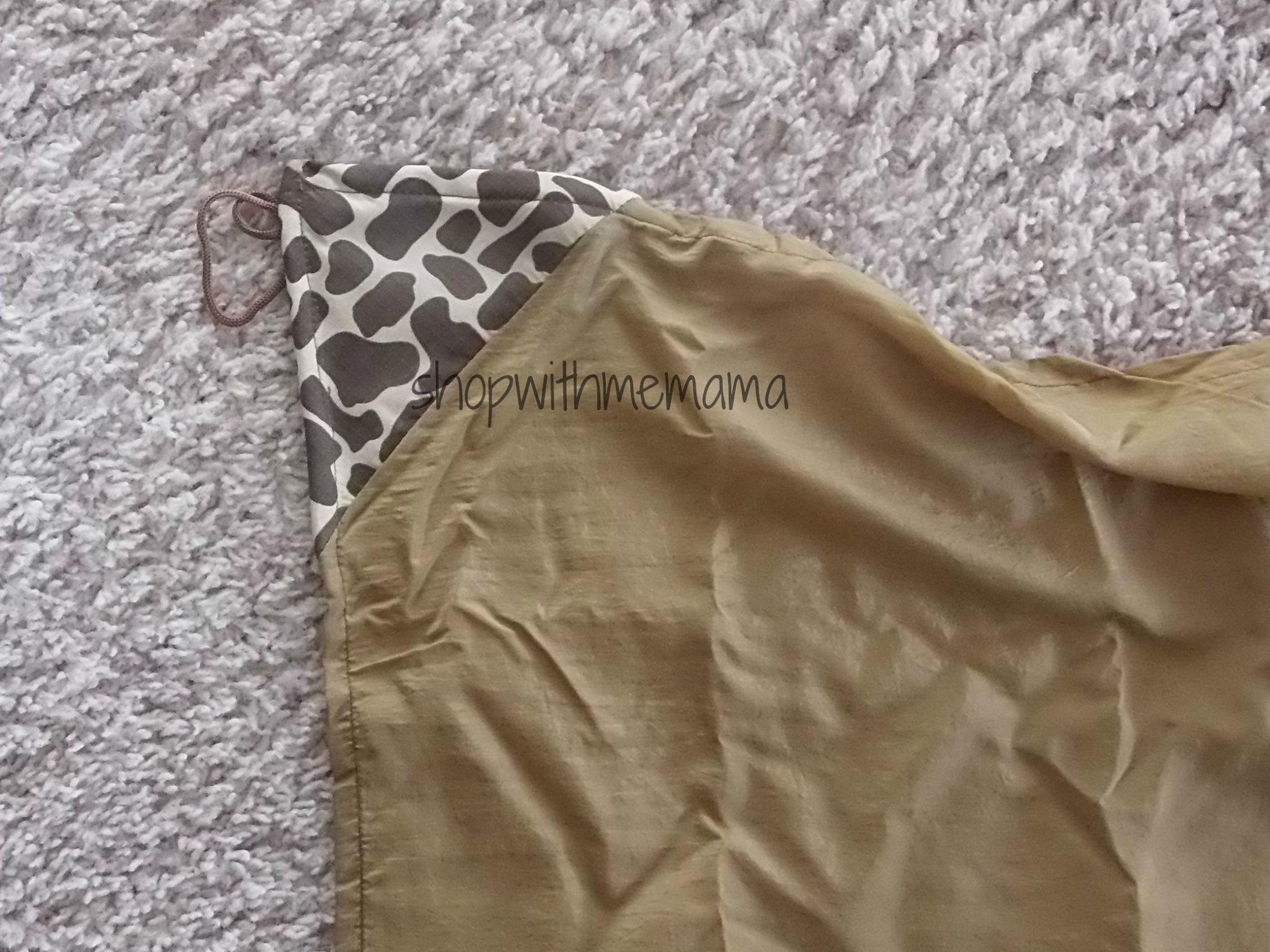 What do you think of this awesome Portable Travel Picnic And Play Mat??