*Moosh-Moosh Collectible Cuddly Characters were received. 
Don't you just love cuddly, squishy, and SOFT things to cuddle up to when it is cold outside? How about super cute, soft and cuddly characters that have adorable faces???
Moosh-Moosh has some absolutely ADORABLE and super soft cuddly characters that your children (and YOU!) will adore! They are not only soft and squishy, but your child can collect them and trade them with friends, too! So much fun!
And now, with the holidays sneaking up on us, these are the perfect plush gifts to give! Shopping for stocking stuffers, Dreidel prizes, or hostess gifts, these cuddly characters are a great choice to gift to others!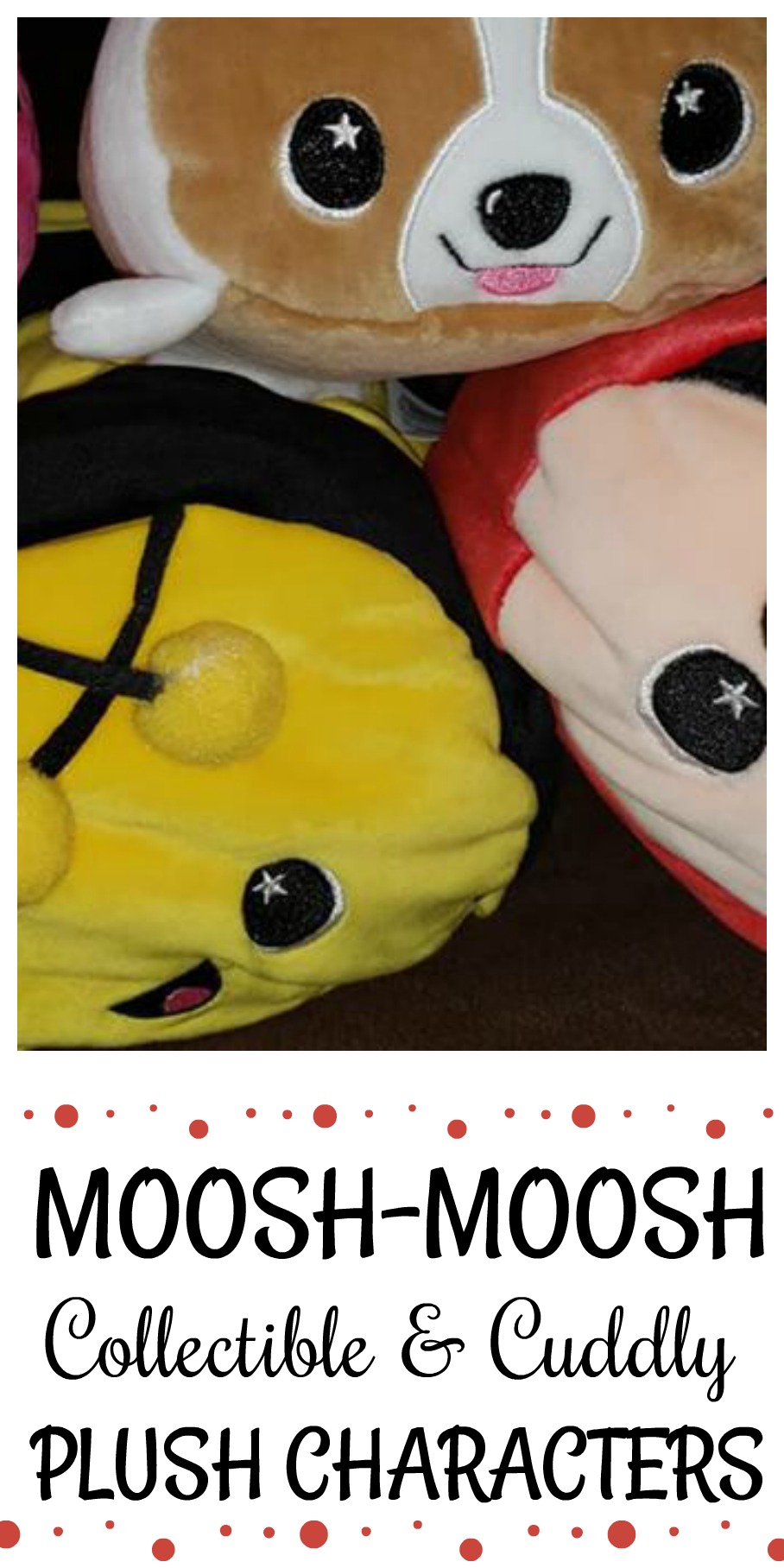 Moosh-Moosh launched earlier this year (Feb. 2018), and since then, more than 3 million cuddly characters have been sold! You can snuggle or stack them, they are seriously addictive!
We received an assortment of Moosh-Moosh plush characters and my daughter has one of the clip-on ones on her backpack! Since then, her friends have been bugging her about them and they want a Moosh-Moosh too! We might have to buy some more for Christmas gifts for her friends!
My daughter has all of these on her bed and loves snuggling with them at night. Who needs tons of big, bulky pillows when you can have cuddly character friends on your bed with you when you sleep? Much cuter and way comfier!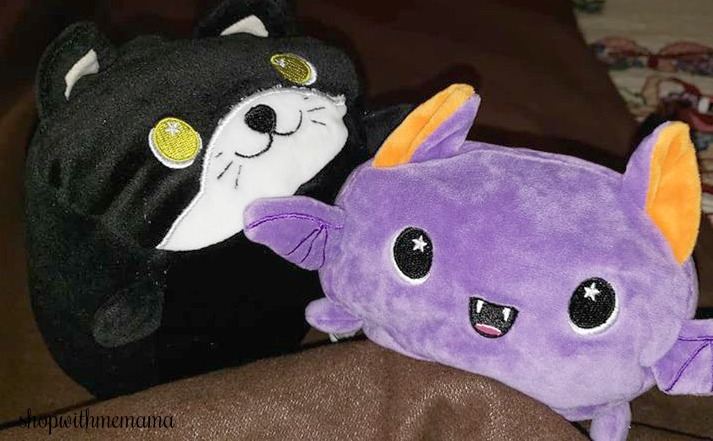 These soft plushies have expanded from a palm-size 4" Clip-on ($5.99) to a huggable 7" Regular ($9.99) to the ultimate 10" Large ($14.99). Unlike your bed pillow, these oh-so-soft friends have adoring eyes and ears to comfort or accompany kids throughout their day.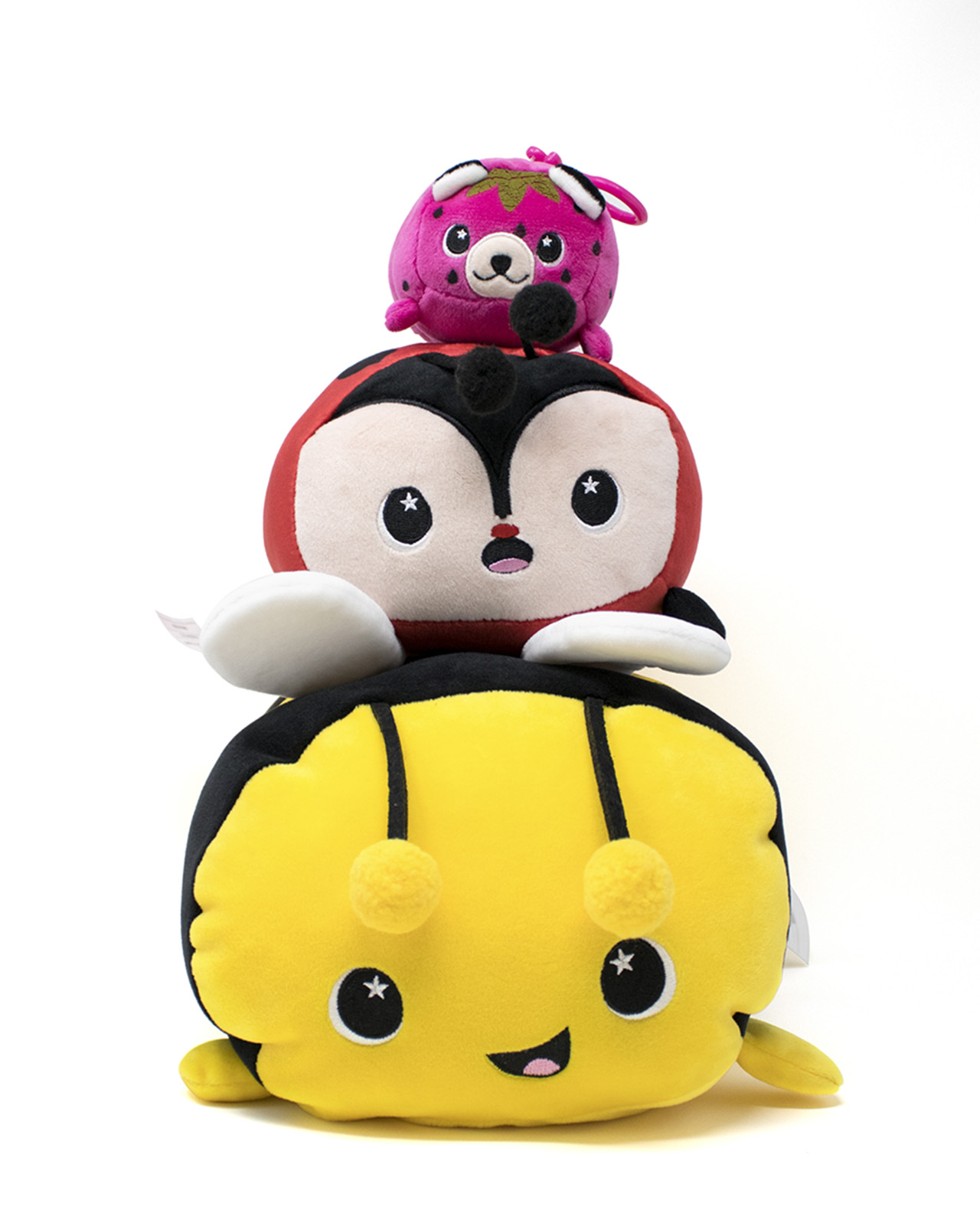 Some best sellers are Crush the Shark, Midnight the Cat, and Chunky Monkey! However, these are just a handful of the wide assortment of the endearing personalities that kids will want to hug and squeeze throughout the day and night!
Moosh-Moosh Holiday Collection Is Here!
With the popularity of Moosh-Moosh everywhere, the Holiday 2018 Collection has expanded with 'oohs and aaahs' such as Sequin Plushies that change color with a swipe of the hand! And, Christmas-themed plushies resemble an elf, a snowman, a reindeer, and even Santa Claus!!
Save Your Money With The Moosh-Moosh Plush Bank!
Now is a great time as any to teach your kids about saving money! What better way then to get them the adorable and super soft Moosh-Moosh Plush Bank!
The Moosh-Moosh Plush Bank with sound can hold up to $100 coins! Watch as your child plunks two quarters
into the slot and is rewarded with a Meow or Roar! The endearing animal plush "talks" with each deposit. The sound activated plushies measure 6" x 7" and look adorable on a bureau or bookshelf.
Moosh-Moosh Collectible Cuddly Characters Are SO Soft, I Want To WEAR Them!
Okay, you can! How about Moosh-Moosh slipperz! Treat the feet to super softness and a whimsical look that everyone in the room will smile upon. Cat? Shark? Bat or Pup? There are more than a dozen characters waiting to be
wrapped up and snuggled.
@WeWearCute's Ashley wearing Moosh-Moosh slipperz and robe! (follow them on Instagram!)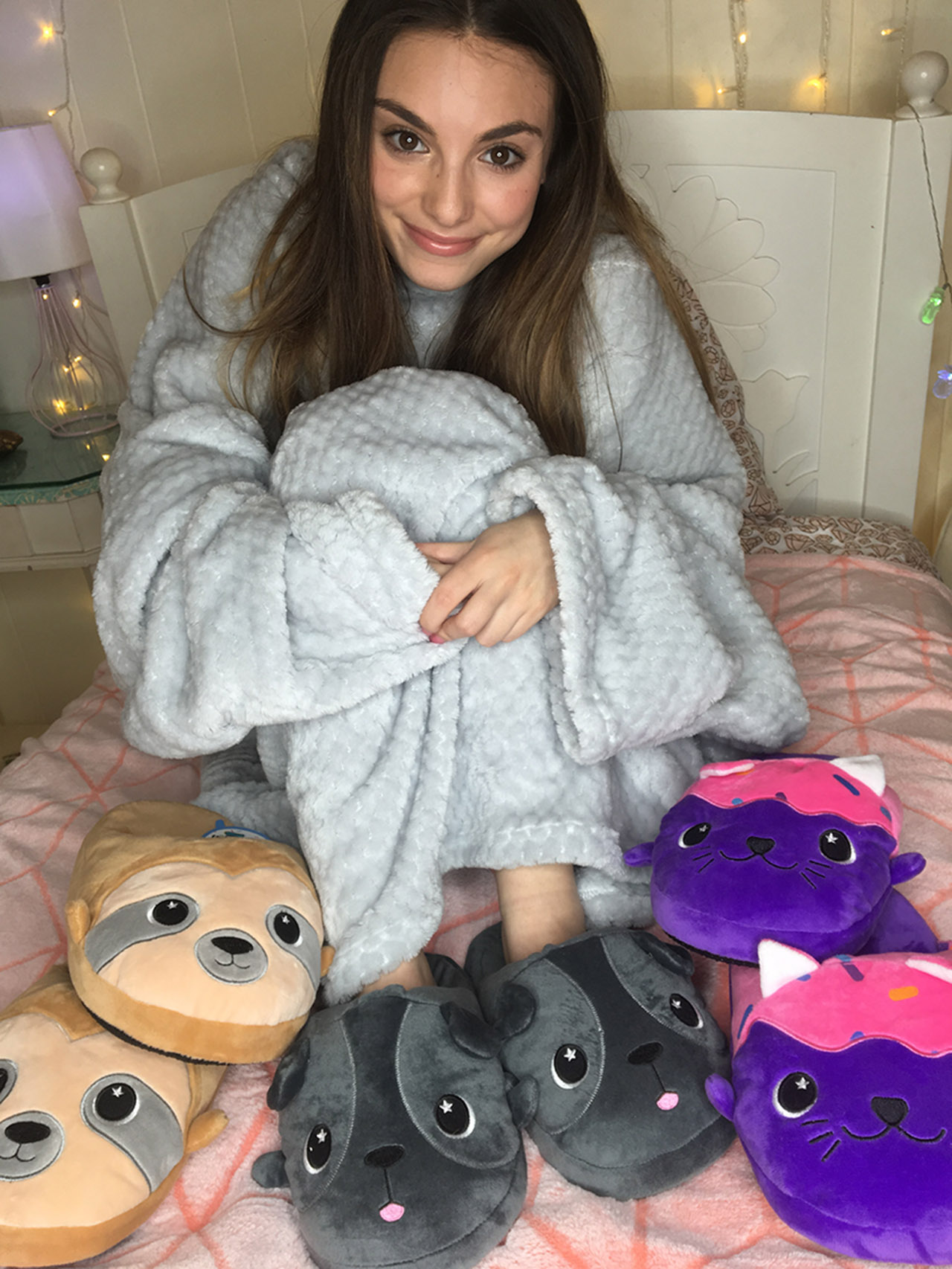 Still not satisfied with just the slippers? That is okay! They also have a combo Moosh-Moosh Hooded Blanket and Slipperz — to be sold at Walgreens starting in November, so keep an eye out for them!!
@WeWearCute's Emma wears Moosh-Moosh Hooded Blanket (follow them on Instagram!)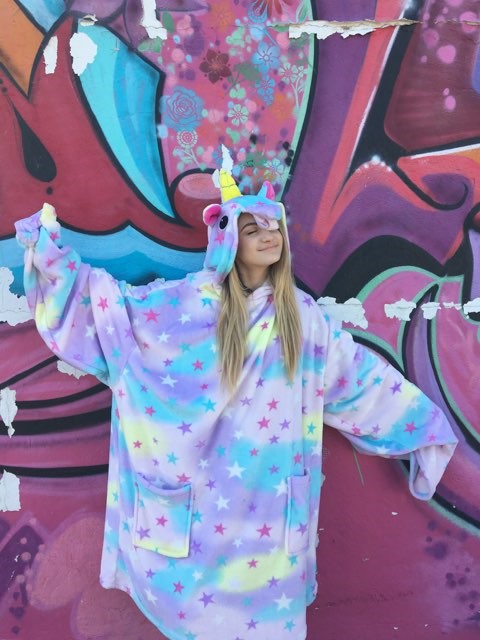 Keep little heads, shoulders, knees, and toes covered with the softest fleece. The Hooded Blanket ($24.99), with its own endearing "eyes and ears" comes in six characters including Panda, Pug, Shark, and Dino! Yay!
Moosh-Moosh Donates!
Behind the Moosh-Moosh logo is a caring company that donates plush buddies as the need arises. A Kindergarten teacher in the Washington, DC area was looking for an educator discount to buy her 28 students plushies for a reading circle. Imagine her surprise when Sean Price, VP of Business Development and Marketing for parent company MMG Brands, shipped her two dozen soft friends!
Also, after learning about the A-T Children's Project, MMG Brands donated $11,000 worth of toys! The Midwest charity creates awareness for A-T (a rare, inherited disease that affects several organs and systems, including the nervous and the immune systems) and funnels donations to Johns Hopkins' A-T clinic in Baltimore, Maryland.
Where Can I Buy Moosh-Moosh?
You can shop for over 72 styles online at Moosh-Moosh.com! These addictive cuties are a hot seller at neighborhood Staples, JOANN Stores, AC Moore, Michaels, and CVS and Party City.  See the prices, above!
If you end up buying one (or 4!) be sure to take a picture and tag them with the hashtag #mooshmoosh. Be sure to sign up on their website homepage for a free newsletter offering specials and plushie news from around the world!
Win
One person is going to win a Regular or Large size Moosh-Moosh character, OR three clip-on Moosh-Moosh Characters, based on availability.
Rules
The Contest is open US residents, 48-contiguous states only ages 18+. The giveaway will end on November 13, 2018 at 11:59 PM MT. Winner will have 48 hours to confirm their win, after I email them, or a new winner will be chosen. I am not responsible for lost or stolen mail.