*This post is sponsored by Lunchbox. All opinions are my own.
Growing up, I played with Barbie ALL the time. I would go to my friend's house and we would sit for HOURS and play with all of her Barbie Dolls. She had that big Barbie house too, so that was SO neat!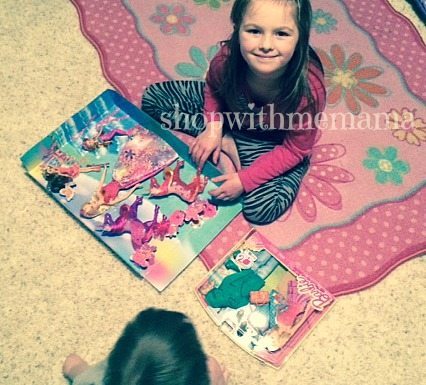 I had several Barbie Dolls of my own too, at home. So did my sister. She had so many Barbie Dolls and accessories! We had so much fun make believing with Barbie and her friends! So much fun. Oh, the good old days!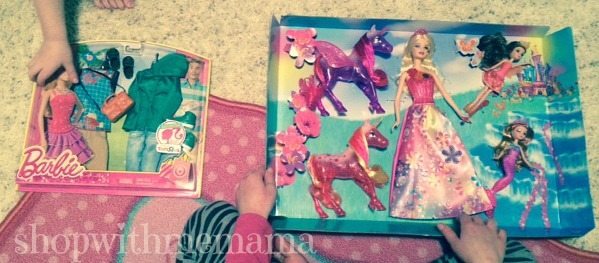 I am happy to see that Barbie is still around and that she is still so popular with kids everywhere, including my daughter and her friends! I enjoy buying Barbie Dolls for my daughter, on special occasions and seeing her create her own little world and story with her Barbie's, like I once did! So cute!
I love all the wonderful Barbie Products out now! Some of our Barbie Favorites are listed below!
This is a TOYS R US EXCLUSIVE: The Barbie Favorite Fashion Outfits 6-Pack.  Barbie is not included in this, but the fashions are really trendy and stylish! Barbie can dress for the runway in a beautiful pink and black glittery dress! Or, Barbie can relax in a retro t-shirt and leggings with the Barbie Favorite Fashion Outfits 6-Pack! Each outfit comes with a bag, matching shoes and you can mix and match the accessories to create cool new looks and then your child can share Barbie's new styles with their friends! My little girl loves changing her Barbie Doll's clothes and making her look different for her friends! She loves fashion, so she is pretty good at mixing and matching!
The Barbie Malibu House is so much fun! What Barbie lover would not want this to play with? This is a must have for Barbie! This is a Two Story, SIX bedroom home with AWESOME details like in her bedroom, the special bed flips up to reveal a closet and shower! Barbie can place a smartphone (not included) into a holder to activate the mini-TV in the upstairs den which Barbie can enjoy watching in her translucent ball chair! When Barbie heads upstairs to her room, she can go up her pretty pink, spiral staircase that also has an awesome aquarium column! The other accessories, including table settings, beauty supplies and lamps, fit into decorative grooves to help them stay in place during travel! Man, Barbie is one spoiled gal!
Next on my Barbie Must-have list is the TOYS R US EXCLUSIVE: Barbie Pink Corvette Convertible Car & Doll Set! Every Barbie needs her pink Corvette!! Barbie gets to sit comfortably behind the wheel, while your child (or you!) control her speed and steering! This car is sharp-looking too, with its shiny wheels, seat belts and a Barbie-pink remote control! This is certainly a great gift for any girls' Barbie collection! This set comes with the Corvette and Barbie Doll.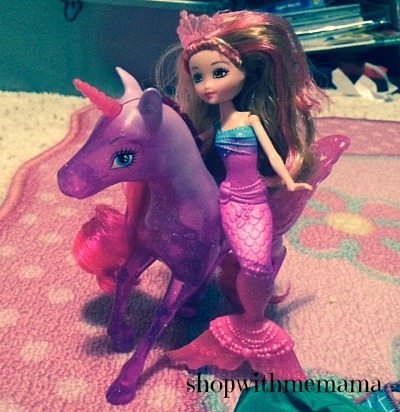 Another TOYS R US EXCLUSIVE, is Barbie Fashions Teresa Doll Giftset! This giftset features fabulous one-shoulder silhouette dresses, a t-shirt and printed skirt so that Teresa can dress for almost any occasion. Your child can accessorize each outfit with brightly colored shoes and bags. This is a giftset that I MUST buy my daughter for Christmas because of all of the accessorizing that can be done with it. My daughter loves mixing and matching clothes for different looks, on her Barbie! The Teresa Doll is included in this giftset.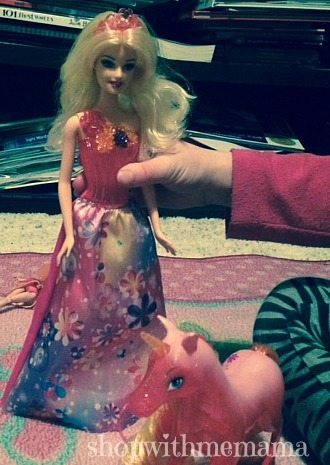 The Barbie Shopping Mall is yet another, TOYS R US EXCLUSIVE. Barbie and shopping malls?? Yes please!!! No wonder this is another one of my Barbie Favorites! Your child can take Barbie and all her friends to the shopping mall for some much-needed girl shopping time! They can browse for new outfits at the clothing boutique or, they can get glammed up over at the beauty shop! After that fun, Barbie and her friends can head on over to the food court and grab some lunch and still be in time for a movie, over at the theater where your child can insert a smartphone into the theater for a high-tech twist to watch her favorite film!  A doll can stand unattended at each fun station at the Barbie Shopping Mall with a doll clip! The dolls can move between the multi-floor mall on the escalator, which your little one can simply push a button to activate. Oh shoot! Barbie ran out of money! No problem, she can just head on over to the ATM, which flips with a simple sliding lever to dispense play money! Now Barbie can shop more! Yay! I absolutely LOVE all the interactive things on this playset! SO much fun! Dolls are sold separately.
Seriously, what fun is it without Ken??? We have to include Ken! And with the TOYS R US EXCLUSIVE Ken doll w/ 3 fashions, dear Ken can have Barbie and her friends swooning after him! We all know that the ultimate boyfriend, certainly deserves the ultimate wardrobe, right? I agree! Now Ken can stay super fashionable with this set of interchangeable outfits that you can mix and match from casual to more dressy styles.
I swear my daughter will be a fashion designer when she grows up. Why? Because she can take ANYTHING and turn it into a cute outfit, shirt, skirt, socks, shoes, head band, you name it, she CAN do it. She amazes me! So, my next Barbie favorite has to be Barbie Be a Real Fashion Designer! Your child will have TONS of fun with this fashion set! There are 5 plain dresses and lots of pretty embellishments included with this set. Your child can live out their fashion stylist dreams, by turning these plain dresses into a gorgeous fashion masterpiece by applying ribbons, bows, flowers, sequins, glitter glue and assorted trimmings! The set also includes a dress form so your child can display her favorite fashion and of course, all dresses are sized to fit Barbie dolls!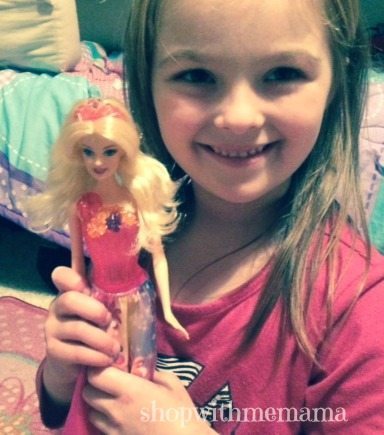 Next up, is Barbie Sisters Life in The Dreamhouse Camper! We all know that Barbie has a posh life in her Dream House. Everyone knows this! And, her camper, lets her take her awesome life on the go! There is plenty of room for Barbie, her friends and her sisters too! It is certainly a nice ride! And get this, the cab detaches to create a posh pool and the camper comes with everything a girl would want, while camping! The kitchen has a lemonade dispenser and the grill flips over to become a table. There is also a shower with a stylish shower curtain plus, plenty of beds for all Barbie's friends to sleep comfortably in! The camper even has a TV and chandelier of course! Other fun accessories include two chairs, frying pan, fire pit (with the s'mores makings!!) and more! Dolls are not included in this and it is good for kids ages 3 and up. We did a YouTube video for one of the other Barbie Campers here.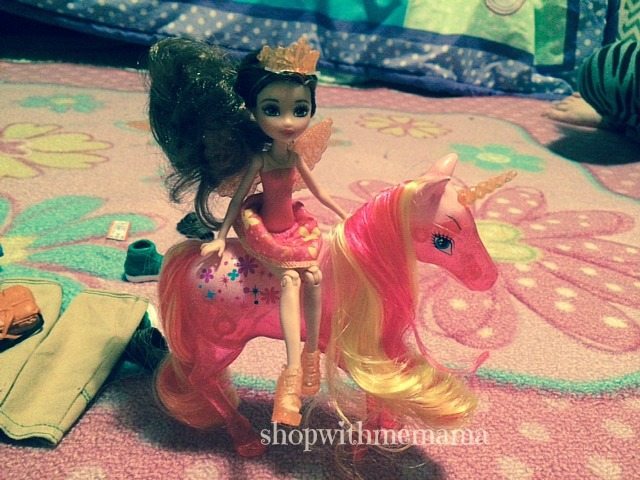 Like I said earlier in this long post (sorry!), me and my friend would play with Barbie's at her house and she had the awesome Barbie Dreamhouse!! Her Dreamhouse has changed a bit, but it is just as awesome as EVER. This home has three stories and is so much fun. Barbie enjoys creating fabulous meals in her kitchen on the first floor, with her luxe "stainless steel" appliances! The blender makes sounds when being 'used' and the oven will light up too! Plus, your child can flip the table in the table in the dining room and go from breakfast to dinner in no time! Next, head up to the second floor where Barbie has a spacious bathroom! Her bathroom has a light up mirror, the toilet makes flushing sounds and there is 'singing' in the shower! When Barbie is done in her spacious bathroom, she heads over to the bedroom so she can rest! The beautiful canopy bed pulls out to reveal a trundle-bed, perfect for sleepover with her friends! There is also a puppy bed, so Barbie's puppy can sleep soundly too! Barbie loves taking her elevator to the third floor, where she goes to her living room where there is a television that 'switches' channels! Barbie can also go out on her balcony and soak up some much-needed Malibu sun! When Barbie is done soaking up the rays, she heads on over to her ultimate closet to get ready for a night out on the town with her besties! Barbie picks out the perfect outfit and then she sends it down to the bathroom in her second fashion elevator! Barbie is SO lucky, isn't she???  Dolls and fashions not included.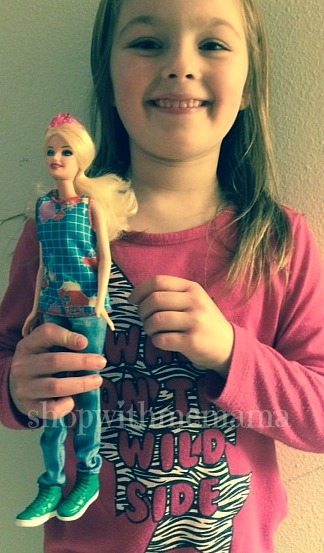 I am so passionate about Barbie! Love the dolls and all the wonderful accessories! Seriously, Barbie is just too much fun! What more could Barbie possibly provide? How about a cool TOYS R US EXCLUSIVE Girls' 18 Inch Barbie Bike! This is one nice bike for the girls! It has an 18″ Easy Step over BMX Frame with a "Free Ride with Me Mini Barbie Bike". It also has decorative comfort grips,  handle bar pad and handle bar bag. I like that is has front and rear stell caliper breaks with resin levers and adjustable training wheels on hot pink tires, of course!! The quick release seat adjustment and hi-gloss saddle with matching graphics is really neat too. It comes with a lifetime warranty too!
With the holidays coming quicker than quick, now is a great time to start shopping and grabbing up these hot holiday toys! You can order them online at TOYS R US and pick them up at the store. Great for gift giving and so convenient!
Who wants to win big?? Sure you do! Enter for your chance to win an Exclusive TOYS R US Barbie Bike And A $100 TOYS R US Gift Card!! Just enter by using the widget below! Good luck to you!
Rules:  Sweepstakes Period: The Sweepstakes begins at 8:00 a.m. Pacific Time ("PT") on Tuesday, November 18, 2014 and ends at 11:59 p.m. PT on Tuesday, December 23, 2014 (the "Sweepstakes Period"). The Administrator's clock will be the official timekeeping device for the Sweepstakes.
Barbie Bike & Gift Card Sweepstakes