*I will be receiving product. All opinions are mine.

My Sleep Number Store Visit
I have to say I have only visited a Sleep Number store ONCE in my lifetime. That is not because I did not like what they sell, but it was because I just did not have the money to purchase what they do have and I did not want to be sad!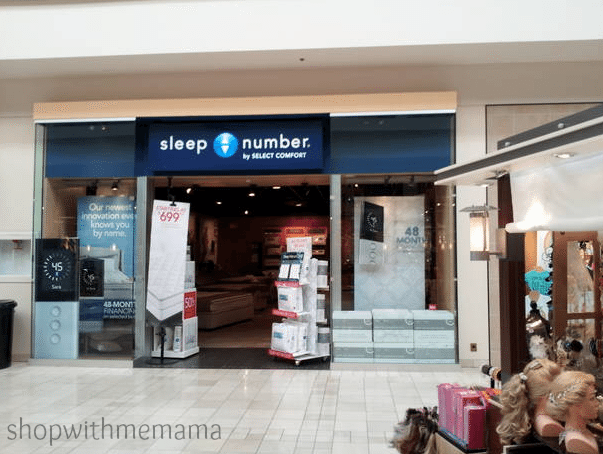 But, recently I decided to give it another try, with nothing but positive thoughts in my head! I really enjoyed the experience and the products they had on display! Maybe I enjoyed myself too much, because I found it hard to leave such a relaxing environment, with mattresses everywhere!
I was also able to speak with a Sleep Number Sleep Professional. The first sales person I approached was very rude to me however and not helpful at all. So, I approached another one and they were VERY helpful and really educated me on mattresses, my sleep number and other things. The first person should be fired, she was so rude.. I felt like I was putting her out, for asking any questions. Sheesh. Not Sleep Number material, she needed to maybe go take a nap on one of the mattresses? Perhaps..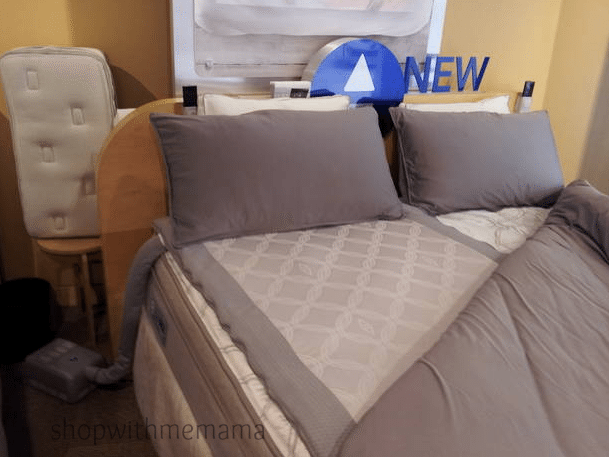 Anyways, the new salesperson was super helpful and very kind. I was there, to check out the new Sleep Number DualTemp Layer. I learned that you can select your ideal temperature that is right for YOU. That is right, if you are always too hot (my hubby!!) then you can choose a cooler temperature. If you get too cold (ME!!) then I can choose a warmer temperature!! Too neat!! My Sleep Number is 70!!! Nice and warm, but not too warm!!
I learned that the Sleep Number®DualTemp™ layer is an extraordinary temperature balancing layer that can be added to any bed. It features ActiveAir (which is a technology that heats or cools each side and allows you to select your ideal temperature at the simple touch of a button). So you and your partner can have your sleep experience exactly the way you like it to be, warm or cool!!!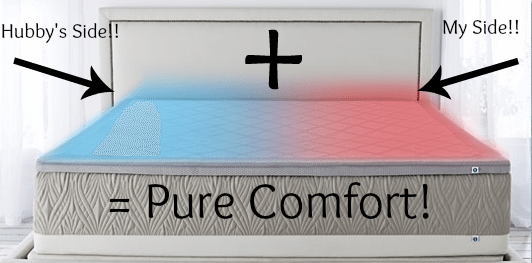 DualTemp™ Layer Features:
Dual-sided so each of you can set your ideal temperature
Choose from cool to warm at the touch of a button
Evenly distributes temperature for head-to-toe comfort
Breathable comfort layer softly cushions every curve
Timer allows for automatic shutoff in one to nine hours
Three-year limited warranty offers peace of mind
I cannot wait to try this out in my home! Stay tuned for my review of the DualTemp!!! Woot!
Sleep Number Sweepstakes!
"Like" Sleep Number on Facebook and enter a sweepstakes for a chance to win a FREE Queen SLEEP NUMBER® DualTemp™ layer with standard UPS shipping ($1,739.98 value). Sweepstakes ends September 20th, 2013.
Learn more about the SLEEP NUMBER® DualTemp™ Layer by visiting them online! Don't know if you have a Sleep Number near you? Then locate one near you, today!
Don't forget to follow Sleep Number on Twitter for deals, sleep tips and news!