Operation: Cars 2 Edition Game
Just in time for the release of Disney/Pixar's "Cars 2" on June 24th, comes a brand new line of Cars 2 games! Including; Operation, Sorry! Sliders, Monopoly and more!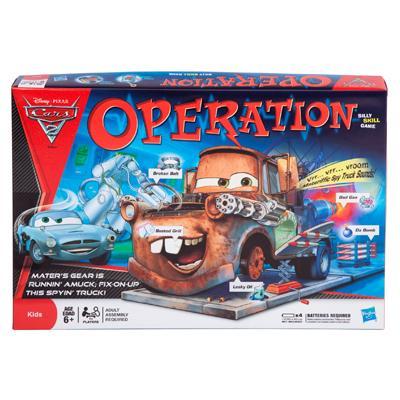 In Operation: Cars 2 Edition Game, Mater is carrying some extra junk and his engine is starting to clunk! Put on your mechanic hat and help fix his busted grill and gear in Operation: Cars 2 Edition. Mater can't go on his next adventure with all of that rattling, so grab the tweezers and get to work! Repair Mater's crazy quirks, such as Leaky Oil, Spare Tire, and Tow Jam, and be careful not to touch the sides as you motor to the finish line.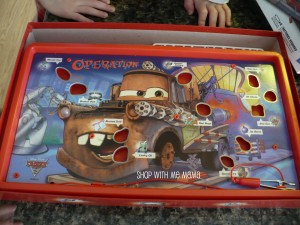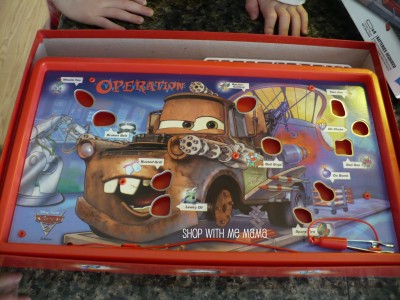 Me and my kids received the Operation: Cars 2 Edition game from Hasbro, and love it. I loved the original Operation game when I was younger. Played it all the time with my 6 other siblings! It sure took a while to be my turn again, with so many family members playing at different times, but goodness this was a blast when my turn finally did come around again!
I also liked the little drawer on the side of the game, to keep all the pieces so they won't get lost!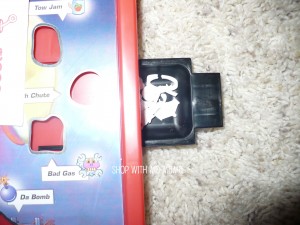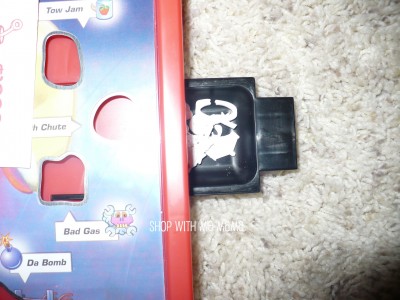 This is truly a great family game. I still enjoy this game, years later. It is so fun watching my kids concentrate to get the little things out of Mater. It teaches your kid's hand/eye coordination, and I think that is great! Going on a trip away from home? Well bring this board game, you won't regret that you did 🙂
Buy
You can buy the new line of Cars 2 games online at Amazon.com.
*This post includes my affiliate links.