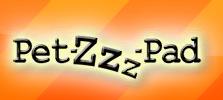 I have grown up with dogs all around me, cats, bunnies, hamsters, guinea pigs, goats, pigs, you name it, we have had them! Love animals, they just seem to make the world a sweeter place, besides my beloved children of course! If I can make my animals a little more comfy, then I am going to do it.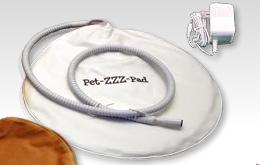 I had the opportunity to review a product called Pet-zzz-pad. This is a heated pad, kind of like  a heating pad that humans use, but not exactly. You see, the Pet-zzz-pad is made for small animals and it only heats up when your beloved animal is sitting/laying on it. When your pet gets off of it, it turns off! Sweet, huh? I thought so 🙂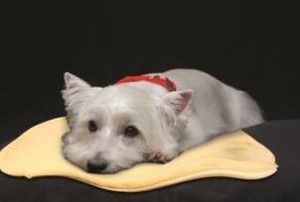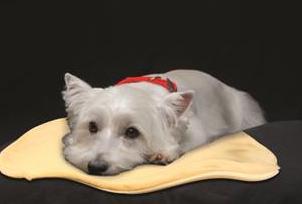 I decided to let, Lisa Marie, my brothers sweet little Pomeranian try this out for size. She is tiny and fragile, and so this pet pad fit her perfectly. At first, she was a bit nervous as to what on earth this could be, but soon, she was nestled up on it relaxing with the family! It only takes a few minutes to get the Pet-zzz-pad to warm up and once it does, Lisa did not want to get off of it! It was so funny!
See? Doesn't she look comfy??? It matches her fur, the pet pad, so you have to look closely to see it…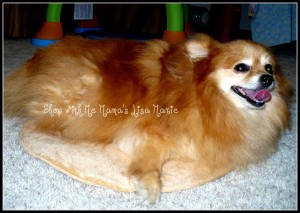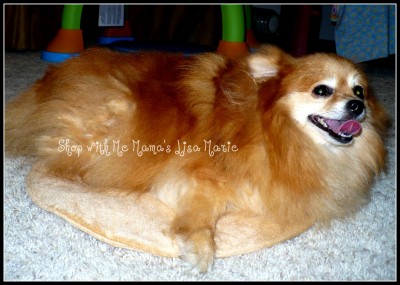 Here is what is looks like without Lisa nestled on it…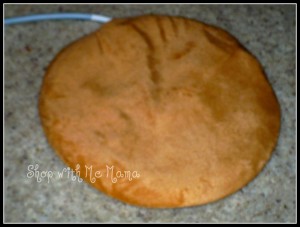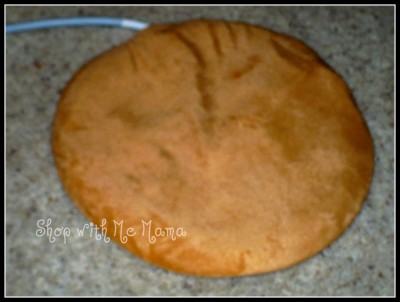 This is NOT made for  humans, so don't use it like this…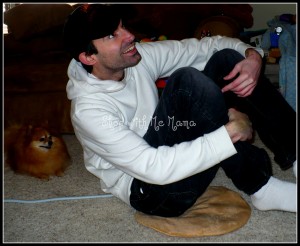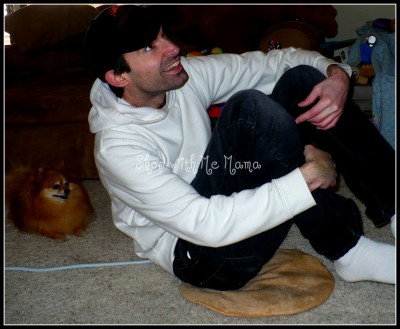 A Bit About Pet-zzz-pads:
Since our furry friends normal body temperature is 102 degrees, does not mean they still don't need a warm spot to curl up on. This is great for pets with muscle or joint pain. Helps eleviate some of their discomforts.
Pet-zzz-pad heats up to 102 degrees for pets year round. It is a moldable mat that helps keep pets comfortable. This is really great for new puppies and kittens!
Celebrity Mischa Burton uses this for her dogs. It retails for only $19.99 and up to $39.99, depending on what size you would need. It is available at PETCO stores and online.
Some Features Worth Mentioning:
American Kennel Club & Cat Fanciers Association branded
Cord is protected in a steel chew resistant casing
Pad is water-resistant & wipes clean
Fits almost any bed with radiating warmth
Cover can be machine washed & dried
Heats to the vet recommended perfect temperature of 102 degrees
So, we, well Lisa Marie, really likes her new warm Pet-zzz-pad. She actually growls when we get near it, like when she eats, LOL! It is hilarious, I should capture that on video for you all to see!!! The zippered cover that covers the pet pad comes off for easy cleaning, can be washed and dried!! Then zips right back on.
Disclosure:
I was sent this product to review. These are Lisa Marie's honest opinions of this product, thanks! Pet-zzz-pad Review! A Warm Spot For Pets!!