*Product received. Opinions are my own. This post includes my affiliate links.
Ever wonder how much you are REALLY eating when you get a plateful of food at dinner or a friendly get-together? We often tend to overindulge when there are lots of people around and plenty of food out. I know I do. Then I feel terribly guilty about it later on!
Dieting is also no fun. Been there, done that! So how else can you diet or eat less without all the hassles? One way is with Slimware. Slimware are plates that change the way you look at dieting!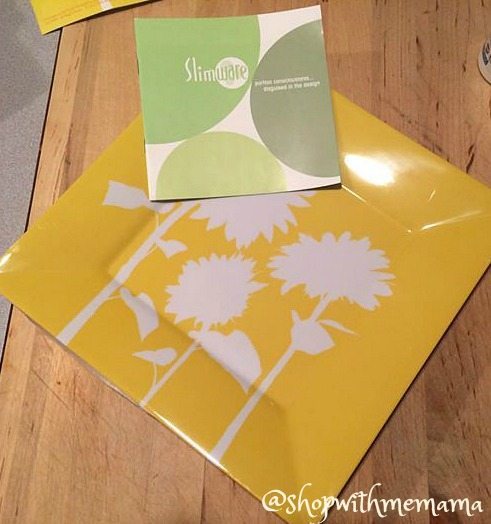 I found these pretty plates to be really interesting. They are really pretty and no one can tell what they are really for, which is to help you with eating smaller food portions, but discretely! Slimware is a line of portion control plates designed to be microwave safe, dishwasher safe & break-resistant!
At first glance, Slimware plates look like casual dinnerware. However, they are graphically designed with food placement areas, so the untrained eye would not know you're being mindful of your portions! Pretty sneaky, huh?
I received the pretty Sunburst square Slimware plates. They are really bright and cheerful and the little flowers are where you place your food. I really love this idea!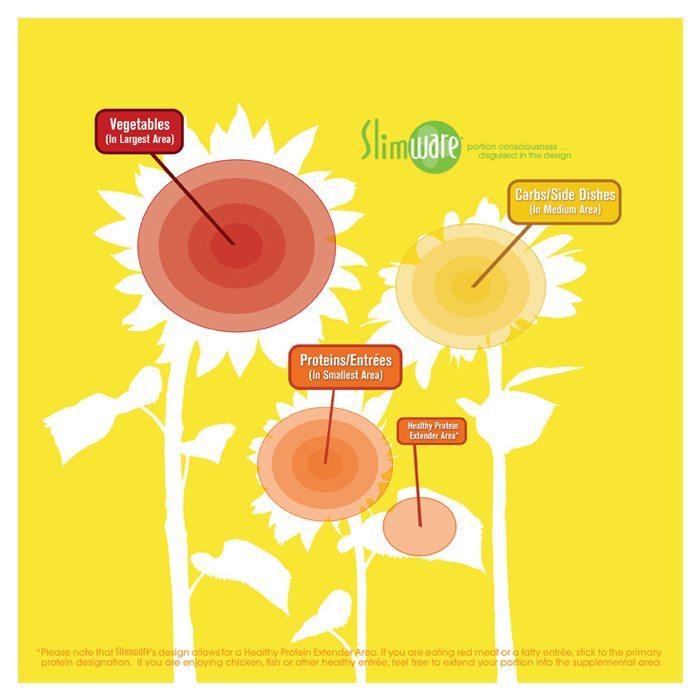 Why waste time with the tedious task of counting calories when you can just use your eyes to limit your portions? If you eat less, you'll weigh less.
Buy
You can purchase Slimware online at Amazon.com. Each Slimware box contains 4 melamine plates. Retails for $24.95.