Pledge FloorCare Wood Products Keep My Wood Floors Shining! My goodness when I say, my wood floors get FILTHY. And, with a little baby crawling everywhere I need to keep those floors clean! I am happy to say, that for the past two weeks, my floors have been anything but dirty, because of the Pledge FloorCare Wood Products I received.
*This post includes my affiliate links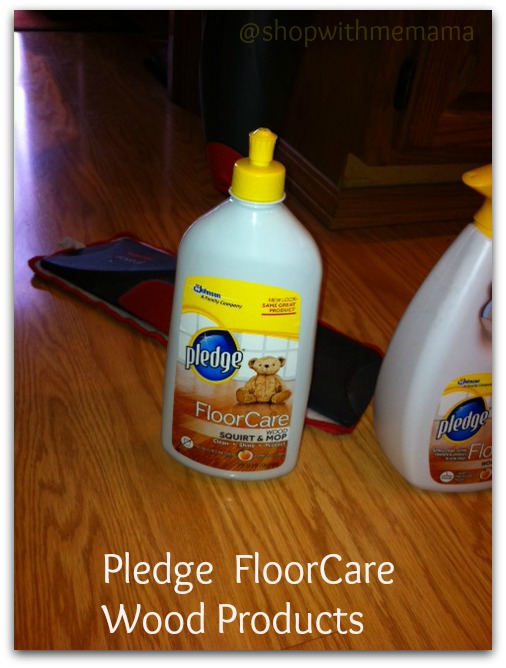 Pledge FloorCare Wood Products Keep My Wood Floors Shining
Since using these products on my wood floor, I have seen a big difference in how my floor looks and how it feels. My floors actually stay shiny and they don't look like they have a film of dirt on them. They actually shine. Also,
I have noticed that when I am done cleaning my floors with the Pledge FloorCare Wood Products, my floors are not sticky or tacky feeling like most other cleaners leave my floor feeling. I am honestly very impressed with these cleaners and can't find anything I don't like about them.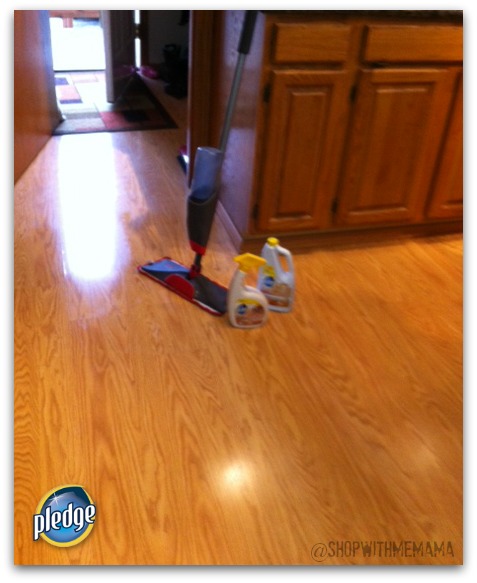 I think I already said this in my last Pledge Wood Products post, but it is worth repeating! My favorite product from the line is the Pledge Squirt & Mop. I like this one the best because it is so easy to just spray it on the floor and then mop it up! Easy! And it cleans great and makes my floors shine!!! Even after a full day of traffic on it.
I enjoy cleaning my floors AFTER the kids are at school. Heavens, I could not imagine trying to mop those floors with everyone home! I would get very irritated!
How do you keep your floors clean?