*Product received. Opinions are my own. This post includes my affiliate links.
Halloween is almost here! I can't wait. We love Halloween around this house! As soon as August draws to a close, my home becomes decorated with all things fall and Halloween 🙂 So much fun!
We received the super fun RockJam Fog Machine Halloween SuperKit with Multicolored Lights Projector. I did not know that this fog machine was going to be this much fun! Lights, fog, and FUN!!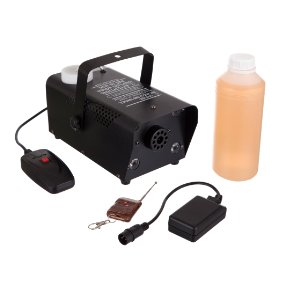 I set this up in my room downstairs and my kids went crazy for a good hour. The room was so foggy and lit up with the fun colorful lights flashing! Eerily fun and cool looking, perfect for a Halloween party or any kind of party!
The good thing about fog machines and this one, in particular, is that it can be used for any time of the year, not just Halloween. It can be used for birthday parties, anniversaries, New Year's Eve, graduation parties and more! So much fun and it really adds to the atmosphere!

This is a powerful and compact fog machine and is for indoor use. It has four multicolored LEDs that help to illuminate the fog and create a super fun and unique effect on the whole room you are using it in. It comes with one liter of water-based fog fluid to get the party started right away! It also has a wireless and wired remote that controls the fog from far away or nearby! So much fun, it really is.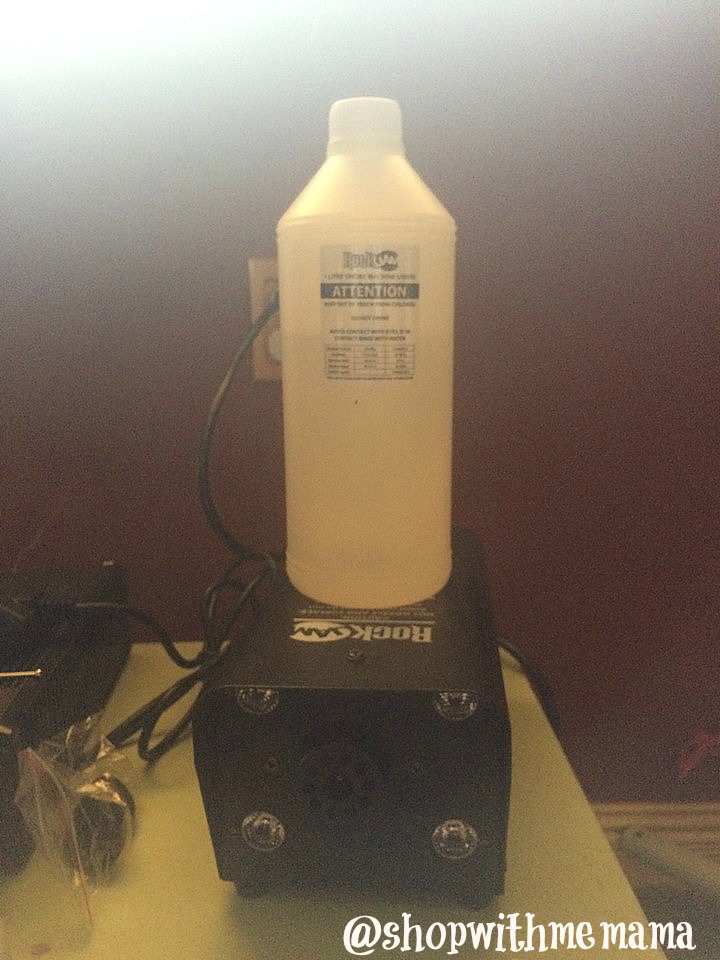 More Details About The Fog Machine
The RockJam Fog Machine Super Kit has absolutely everything you will need to instantly transform the ambiance of any house party or event into a fun-filled party! This is a 400-watt fog machine that creates about 1500 cubic feet of fog each minute and can run continuously for hours.
The four built-in LED multicolored lights turn an ordinary fog into a mesmerizing show. The included liter of fog fluid will power your fog machine for hours. Use the wired remote to control your fog machine from up close, or use the included wireless remote to trigger it from up to 100 feet away. This
This high-quality fog machine is built to last, is a snap to set up, and requires just six minutes to start producing fog, making it the perfect Halloween party essential. The four LED lights project six different colors: red, green, blue, yellow, purple, and white. The machine also features an integrated strobe light. The lights cycle through the color mode automatically or can change when activated by sound, producing a truly impressive color spectrum to augment the fog.
We had no issues setting up this fog machine and getting it started. It was so fun to see my kids dancing and playing downstairs in our home, while this fog machine was blowing out fog and shooting out pretty lights! My kids love this machine.
Buy
You can purchase the RockJam Fog Machine Halloween SuperKit with Multicolored Lights Projector online on Amazon.com. It retails for $44.63.
What Do You Think Of The RockJam Fog Machine Halloween SuperKit?