*Product received. Opinions are that of my reviewer's, Jamie.
Safety 1st Grow and Go 3-in-1 Car Seat
With summer travels coming to a halt and now everyone thinking of holiday travels (well maybe not yet???), we tend to think about room in the car for everyone to travel comfortably and of course traveling safely!
I have three kids that I want to ensure are always safe when traveling. It is so important to me. Infact, my toddler, who is almost three years old, was JUST turned around to forward facing about a month ago! He is so tiny so I wanted to make sure he was ready for a forward facing car seat. Safety 1st!!!! 🙂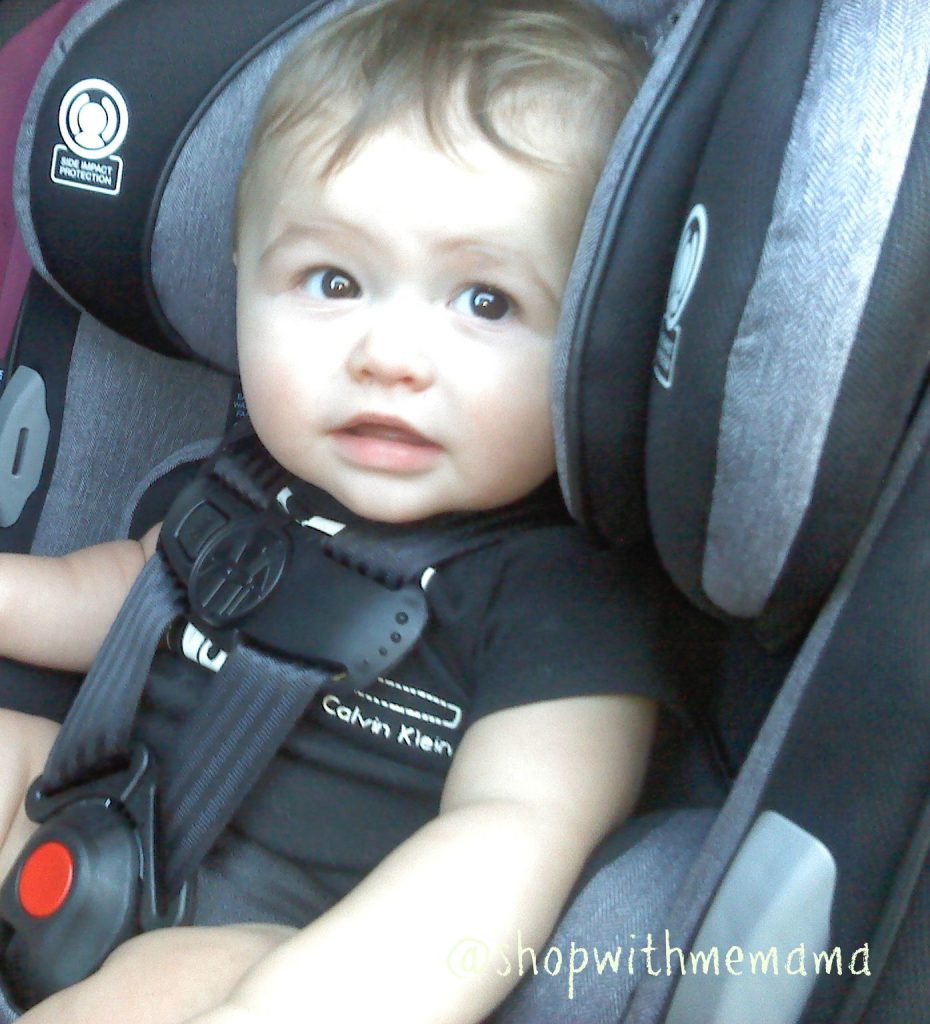 My friend Jamie has a little one and she was able to review the awesome Safety 1st Grow and Go 3-in-1 Car Seat! She was very excited and so was her little one! This car seat is rear and forward facing from 5 – 100 pounds! I thought that was fantastic and so did my reviewer, Jamie!
The Grow and Go will be the first and last car seat you will need, making it simple to keep your little one safe in the backseat! In addition, the seat features side impact protection, a no rethread harness, buckle holders, two cup holders and an easily removable seat cover.
Jamie's Review:
This is the Cadillac of car seats! At first I thought this thing is huge, but that was only right out of the box. When I installed it in my car/Jeep it fit perfectly. My other child is in a car seat too, so having them right next to each other was a little intimidating thinking about how much room it would take up.
Right away I noticed the shoulder pad covers that came with the straps already attached, I really like that. And the padding in general in this car seat is AMAZING, as you can see in the pictures the baby is very well protected.  This is a "Grow and Go" car seat. It is for baby/toddler and booster seat for a bigger child all in one. Makes it nice because as a lot of consumers know or learn the hard way for first time parents, you start with the infant seat and then car seat and then on to the Booster chair years.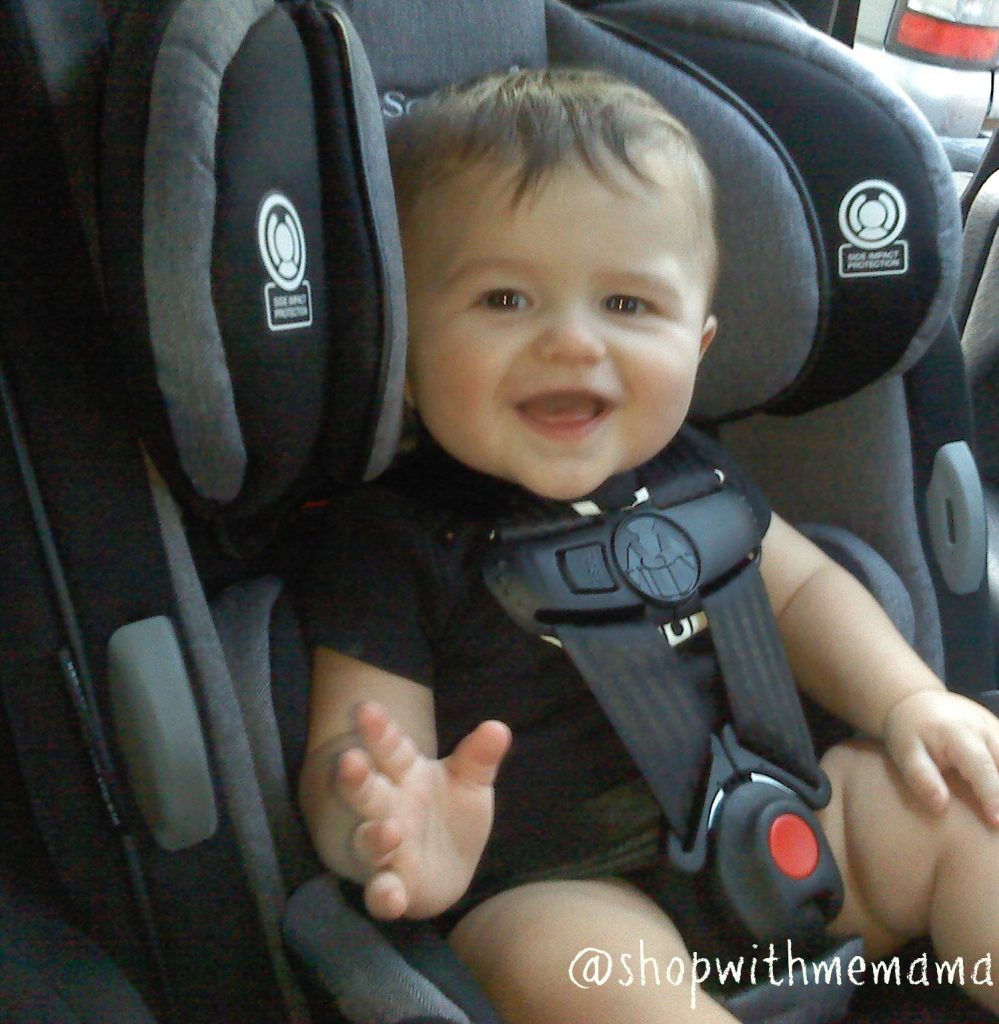 I liked that it is light weight and easy to install. The best and super important is that I don't need "superhuman" strength to unhinged the latch connectors. It's super stylish and another plus is that all the layers are easy to detach and are machine washable. I'm most likely going to get a second one for my husbands vehicle too! With the ease and comfort of this way cool car seat, I would definitely recommend this product to any family or friends.
Travel Safely!
According to the National Highway Traffic Safety Administration, 75% of car seats on the road are installed incorrectly. Here are some easy tips to think about before hitting the road.
 The safest place to install a car seat is typically in the center of the rear seat.
 The American Academy of Pediatrics (AAP) advises parents to keep their toddlers in rear-facing car seats until age 2. It also advises that most children will need to ride in a belt-positioning booster seat until they have reached 4 feet 9 inches tall and are between 8 and 12 years of age.
Check in with a local Child Passenger Safety Technician to ensure your child's seat is installed correctly. You can visit a local police station, fire station, AAA office or Safe Kids Chapter for guidance.
Car seats expire. Especially if you get a hand-me-down car seat you should always check the expiration date to confirm the seat is safe for your child.
You can find the expiration date on the back or the side of the car seat.  Also, another very important tip – once a car seat has been in a crash you should not use it, plastic can warp and materials can fray. 
To properly dispose of a car seat check with your local waste management facility to see if they recycle number 5 plastic. 
Buy
The Grow and Go is exclusively available for $169.99 at Babies 'R' Us.
Win
One person is going to win a Safety 1st Grow and Go 3-in-1 Car Seat!
Rules:
Contest is open to US 18+. Giveaway will end on September 13, 2015 at 11:59 PM PST. Winner will have 48 hours to confirm their win, after I email them, or a new winner will be chosen. I am not responsible for lost or stolen mail.