CONTEST IS OVER! CONGRATS TO
Amber #74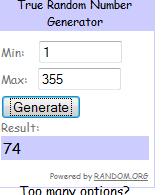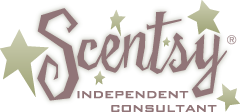 Who doesn't love candles and nice smelling things? If you say, you don't, you are lying!! Everyone I have ever known loves this kind of stuff, even the guys! Scentsy has always been in the back of my mind to try. I always hear about how great it is, heck, my mom has TONS of Scentsy products. So, when I had the opportunity to give Scentsy a try, I was really excited!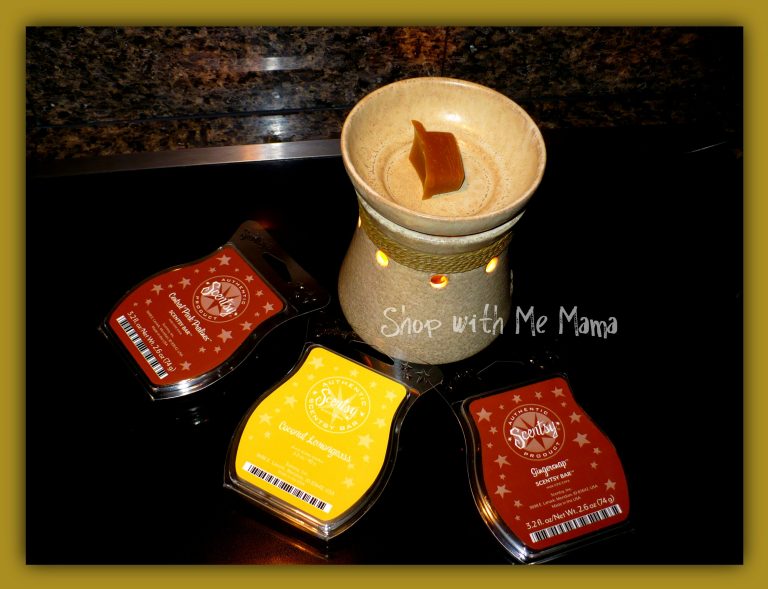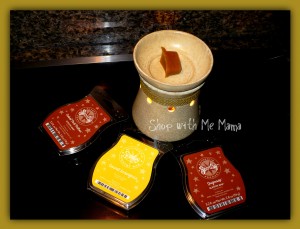 I was sent a warmer and some bars to try out. Oh, the wonderful scents I was sent! YUM! I love the baking scents and citrusy scents. When I got the warmer, I put the little light bulb in (Scentsy's bars melt with the light bulb, not with fire!!), and turned on the little switch on the cord. Then I broke a tiny piece off of the bar, and put it into the Scentsy warmer. After about 5 minutes it was already starting to melt. After about 20 minutes, my kitchen smelled heavenly!! Like I had been busily baking in it, but I wasn't 🙂 My husband woke up and said "mmm.. what are you baking?" He was sad to hear it was just my new Scentsy warmer, LOL! Poor guy…
About Scentsy (taken from their site):
The unique Scentsy warmers use a low-watt bulb to melt the specially formulated wax slowly, maximizing the fragrance time of the Scentsy Bar or Scentsy Brick. With no flame, soot or wick, the Scentsy system is a safe way to enjoy more than 80 Scentsy fragrances.
How to use a Scentsy warmer
Plug it in. Turn it on.
Place one or more sections of your Scentsy Bar into the dish.
Enjoy the Scentsy feeling!
How to change a Scentsy fragrance
Completely melt the wax in the dish.
Pour the melted wax into its original packaging to reform the wax.
Clean dish with a paper towel.
Store used bar in a cool place or discard.
———————————————————————————————————————————-
I love the ADORABLE warmers that Scentsy carries! Oh. My. Goodness they are CUTE! So festive and so much fun, there is a  warmer made for every kind of person! Whether you love the full-sized, mid-sized or plug-in warmers, there is a size waiting for you on Scentsy! And oh, the wonderful scents that those bars come in… I seriously can't make up my mind what to buy next!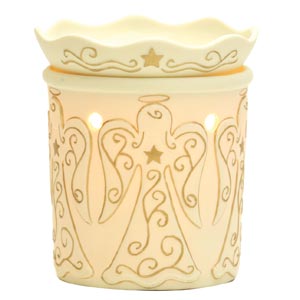 I love that Scentsy even has scents for guys! Yep, check it out! Also, you don't want to miss out on Scentsy's Closeout pages!! There, you will find some splendid deals so you can stock up for Christmas!!! And, Scentsy even has new items now, so you have to go and check them out! Items like Mollie the Monkey Scentsy Buddy (Too Cute!!) or the Newborn Nursery Scent Pack!! Brings back the days!!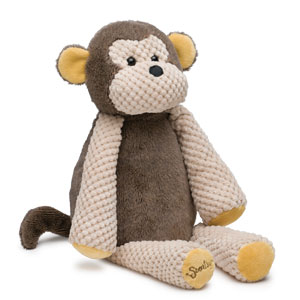 Don't forget that you can always make money at home by becoming a Scentsy Consultant! If you don't want to do that, have an online party and earn free stuff!
Buy It!
You can purchase the wonderful Scentsy products, by visiting their website at https://whoneedswicks.scentsy.us/Home
Win It!
One VERY lucky person is going to win a full-size warmer and three bars, (Does not include Breast Cancer, Collegiate, &Military Warmers.)
How?
Easy! Just visit Scentsy and browse around a lot, then come back here and let me know what scent of bars you would choose if you won, in a comment below!! MANDATORY ENTRY!!!
Extra Entries!
Follow Who  Needs Wicks on Twitter
Like Who Needs Wicks On Facebook and leave a nice comment!!!
Make a purchase from Scentsy and let me know (it will be confirmed) and give yourself 5 EXTRA ENTRIES!!!
Grab my holiday gift guide button and display it in your blog sidebar (you can find it in my sidebar), let me know where I can find it! 2 EXTRA ENTRIES!!
Stumble
my
gift guide
, let me know you did and your stumble upon name!!
2 EXTRA ENTRIES!
Subscribe to my NEW blog (see above in sidebar, just enter your email address and confirm!) let me know you did
"Like" Shop with Me Mama on Facebook
Follow Shop with Me Mama on Twitter
Comment on one of my NON giveaway posts, let me know which one! (If you commented on a post for another contest, please comment on a new one, for this to count!)
Interact on Shop with Me Mama's Facebook page and let me know you did!
Tweet this giveaway, can be done 3 times a day, come back with tweet links
Blog about this giveaway and come back with blog link (2 entries!)
*Lots of great ways to enter, so use them all! Contest is open to US and will end on December 9th, 10PM, PST. 1 person will be chosen by using random.org. to win a full-size warmer and three bars (some exclusions apply, see above)!!!! Winner will have 48 hours to confirm their win or a new person will be chosen. Good luck and follow the rules!*
Disclosure:
I was sent Scentsy products to review. These are my own honest opinions about Scentsy and their products, thanks!