Do you know how you have a certain website and/or store that you cannot stop looking at or browsing? That is Scentsy for me. Scentsy is the absolute hardest website to get off of!!! I am loving all of the Scentsy holiday collection products! They are so festive and cute! I also love the Scentsy wax melts because they always smell the best!
Now you can shop Scentsy's Holiday collection and you will not be disappointed! The absolute CUTEST things on earth (besides my children of course)!
I received some awesome, adorable, and deliciously scented things from Scentsy a bit ago. I have to say this was a VERY fun package to open up! Everything was just for ME!!!
Nestled deeply inside a perfectly packaged parcel were my Scentsy goodies! Of course, I had to put everything up immediately. I mean, who receives a box of goodies from Scentsy and just puts it aside for a rainy day? No one!!!
I Received The Following From Scentsy's Holiday Collection: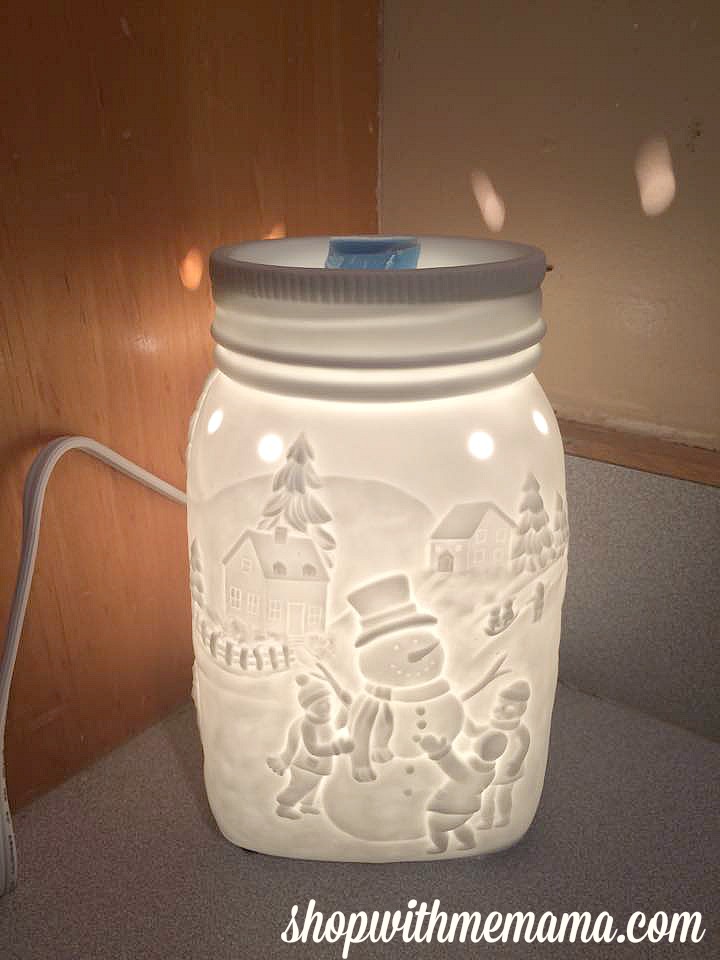 Let It, Snow Warmer. I love love love love love this warmer! Sooo comfy and warm feeling in my kitchen. I love the soft glow of white and it is just really wintery and fun in my home. Great for wintertime!
There is also a different wintery scene on every side of the jar so you can turn the jar to get a different scene each day if you want. This retails for $35.00 and it comes with the cord/bulb.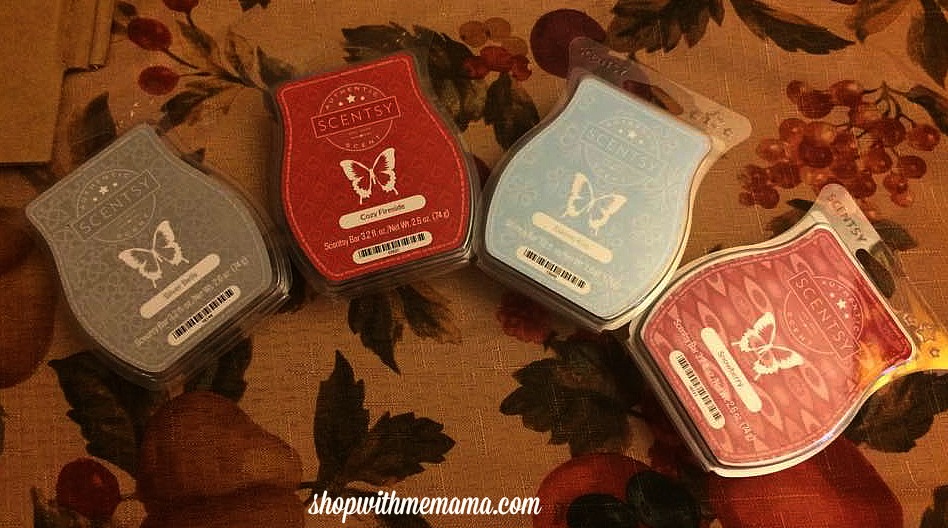 Cozy Fireside Scent Bar (Scentsy wax melts)
Eskimo Kiss Scent Bar
Snowberry Scent Bar
Silver Bells Scent Bar
Each Scentsy bars retails for $5.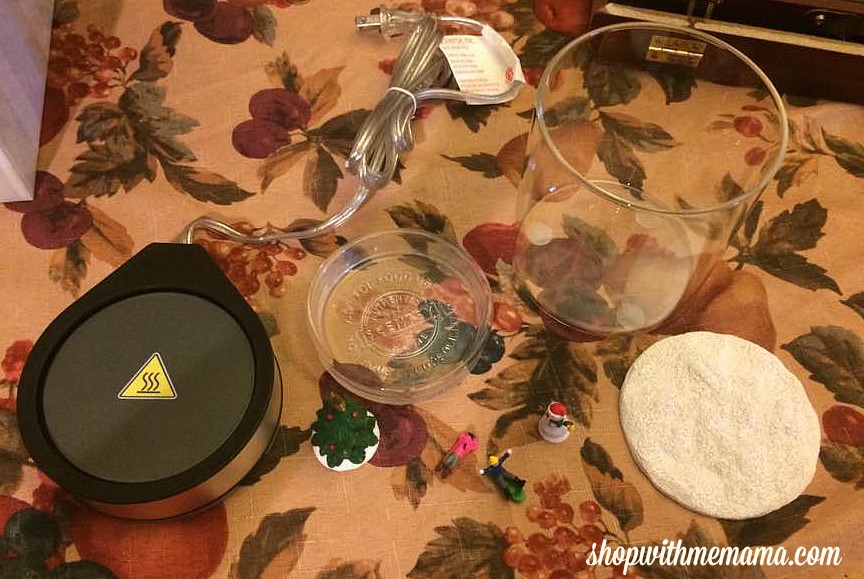 Make A Scene Snow Day warmer. This is so fun and totally unique. I had never seen something quite like this before. You have to put this together, the snow scene that is, and make it your own. It comes with miniature characters, a Christmas tree, and a snowman too! Of course, it comes with the 'snow' too 🙂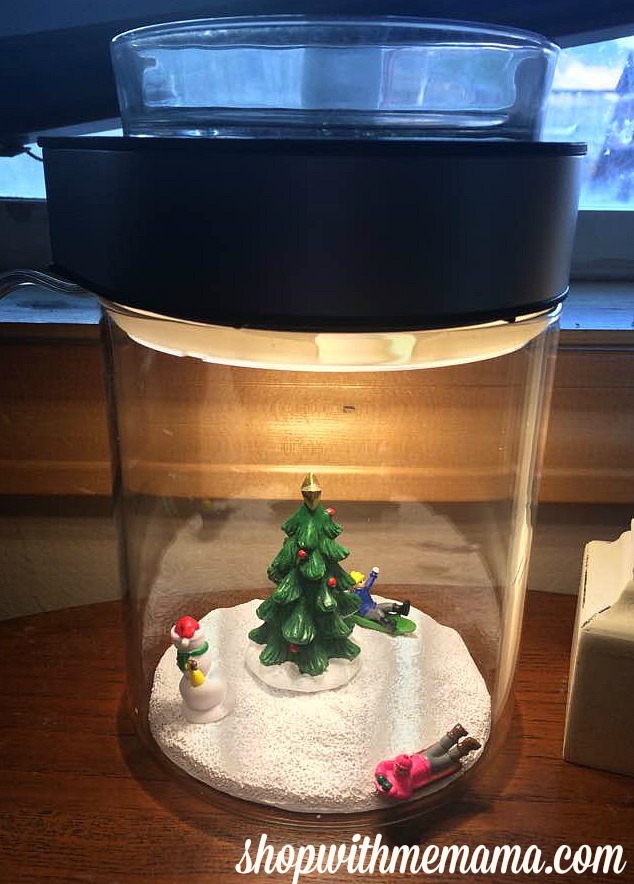 It's your own little world — feel free to decorate it up (or down) as you please! Make a Scene is a mini stage waiting for its own cast of characters, like figurines, faux flora, and more. All are illuminated beneath a cool LED spotlight for added effect! Be sure to shop their two Decorative Scenes for added inspiration. Retails for $45.
Also, don't forget that the Scentsy Sidekicks make a perfect gift for baby this holiday season!
Buy
You can Shop Scentsy's Holiday Collection by visiting them online at https://scentsy.com.