I was asked to create a yummy, summer pasta dish and I decided to make this Simple Garden Pesto Pasta Salad Recipe! I love pasta so much and this pasta dish will not let you down! It is so delicious and savory! Your whole family will eat it up in one sitting!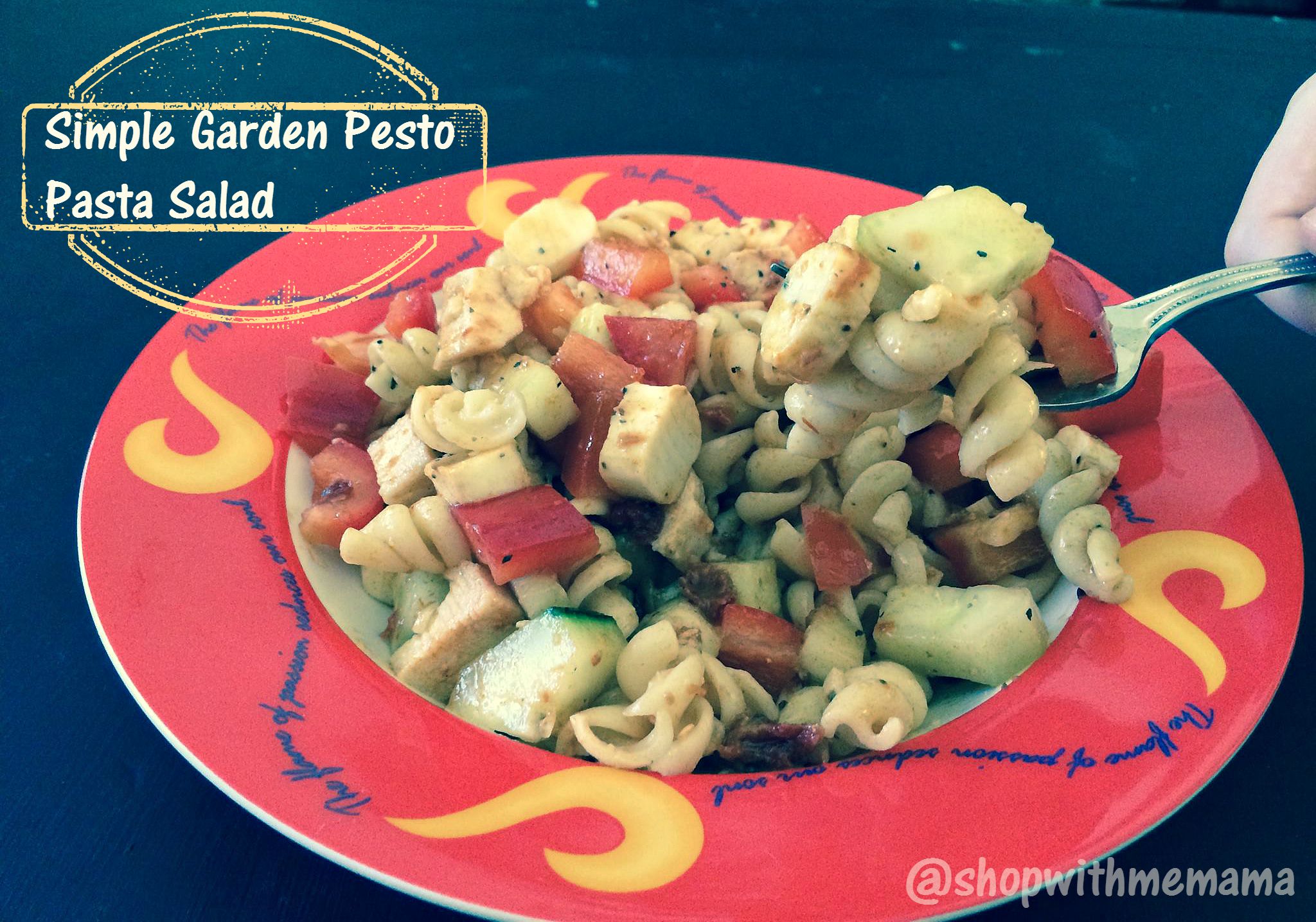 I was challenged to use fresh ingredients from the market, to create an original and yummy pasta dish using the delicious Dreamfields pasta. I think I did pretty well if I do say so myself!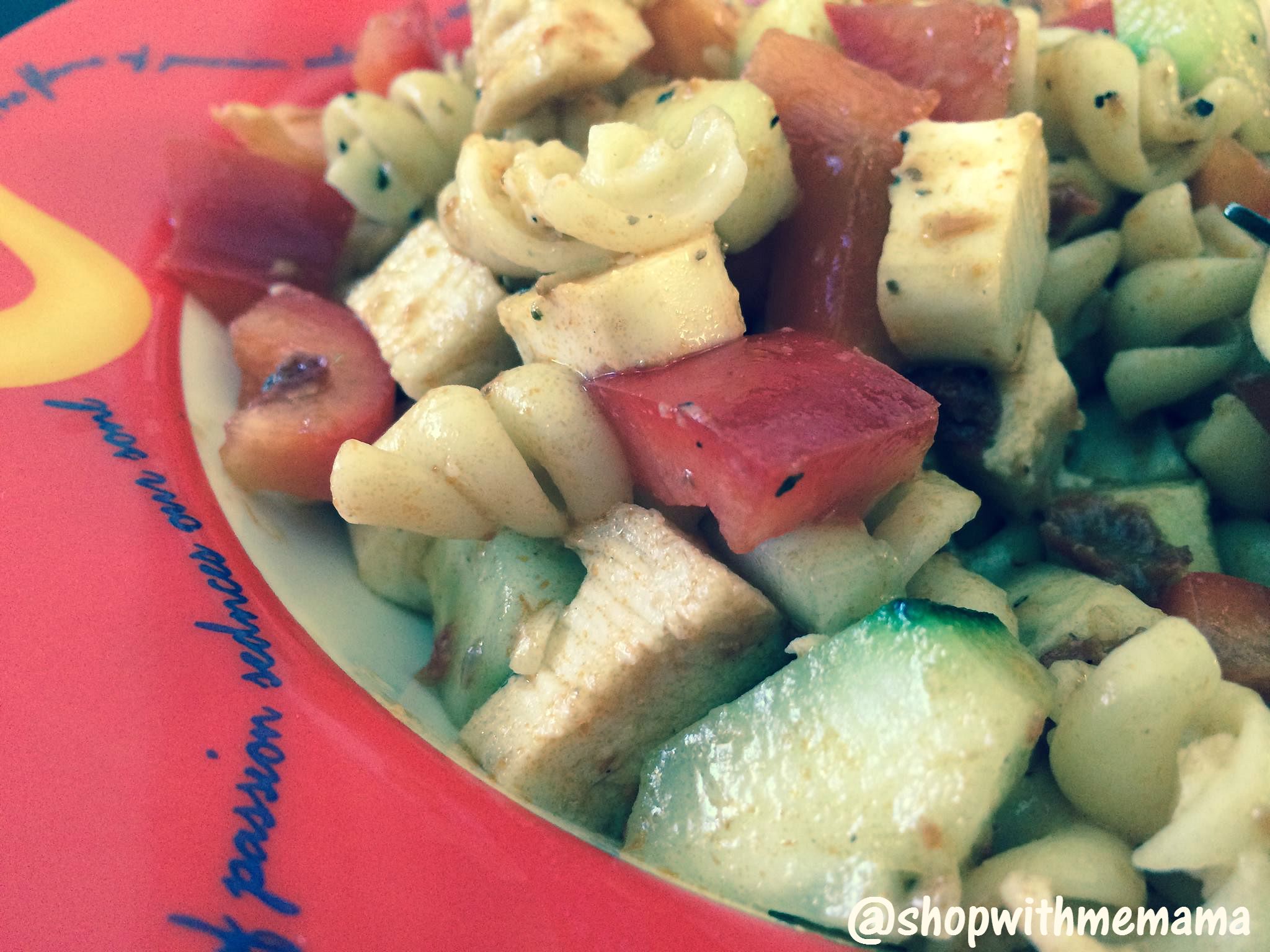 Simple Garden Pesto Pasta Salad Recipe Ingredients To Buy
Pesto (any flavor)
Fresh vegetables (any variety)
Cheese
Poultry (fresh, pre-cooked, sausage, etc.)
So, off I went to go shopping! That was fun with three kids in tow, NOT! Anyways, picked out my ingredients and I was off to the kitchen to create something healthy and simple that my whole family would LOVE. And create I DID!!!
Simple Garden Pesto Pasta Salad Recipe
Simple Garden Pesto Pasta Salad Recipe! Let's Make This!
Recipe Type

:
Salad/Side Dish
Author:
Prep time:
Cook time:
Total time:
Ingredients
3 cups Dreamfields Rotini
1 cup chopped, cooked chicken breast
3 sticks mozzarella string cheese sticks, cut into 1/4­ inch thick slices
1 medium red bell pepper, chopped
1 medium cucumber, chopped
Salt and Pepper
1/2 cup low-fat, fat­-free chicken broth
4 tablespoons sundried tomato pesto sauce with whole pine nuts
Instructions
Cook pasta according to package directions.
Place pasta in a large bowl; refrigerate for 1 to 2 hours to chill.
To serve, add chicken, mozzarella, pepper, and cucumber to pasta; toss to combine. Season with salt and pepper, as desired.
In a small bowl, whisk together chicken broth and pesto. Add to pasta mixture; toss to coat.
*1/2 cup cubed mozzarella cheese can be used in place of string cheese.
Nutrition information (1/4 of recipe):
420 calories; 26 g protein; 55 g carbohydrates; 12 g total fat; 4 g saturated fat; 40 mg cholesterol; 230 mg sodium; 7 g total dietary fiber.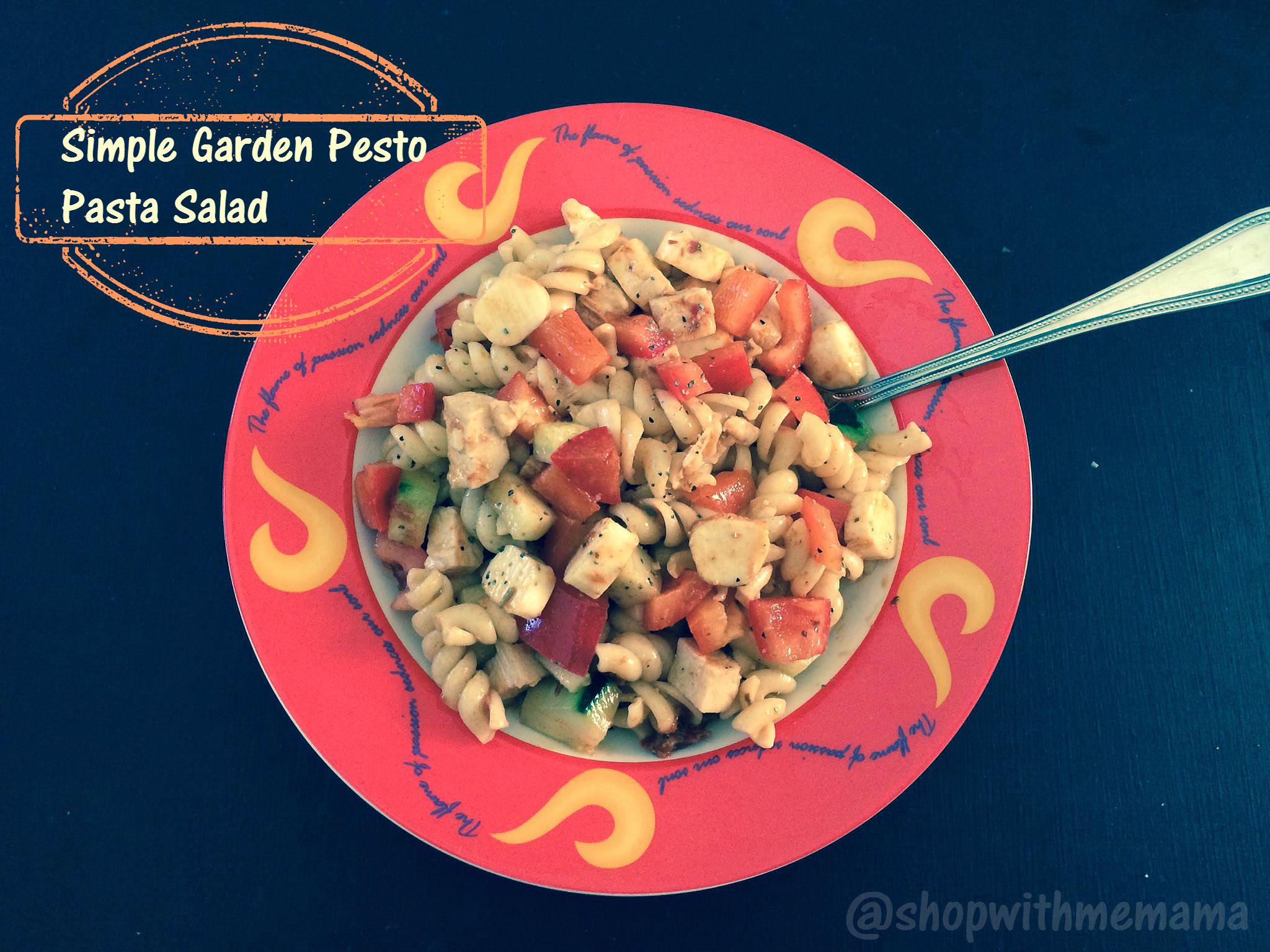 Let me know if you decide to create this delicious, summer Simple Garden Pesto Pasta Salad Recipe! I want to know how you liked it! Feel free to check out my other pasta dish; Autumn Pasta Salad with Fresh Veggies! YUM!
---
Pin It For Later!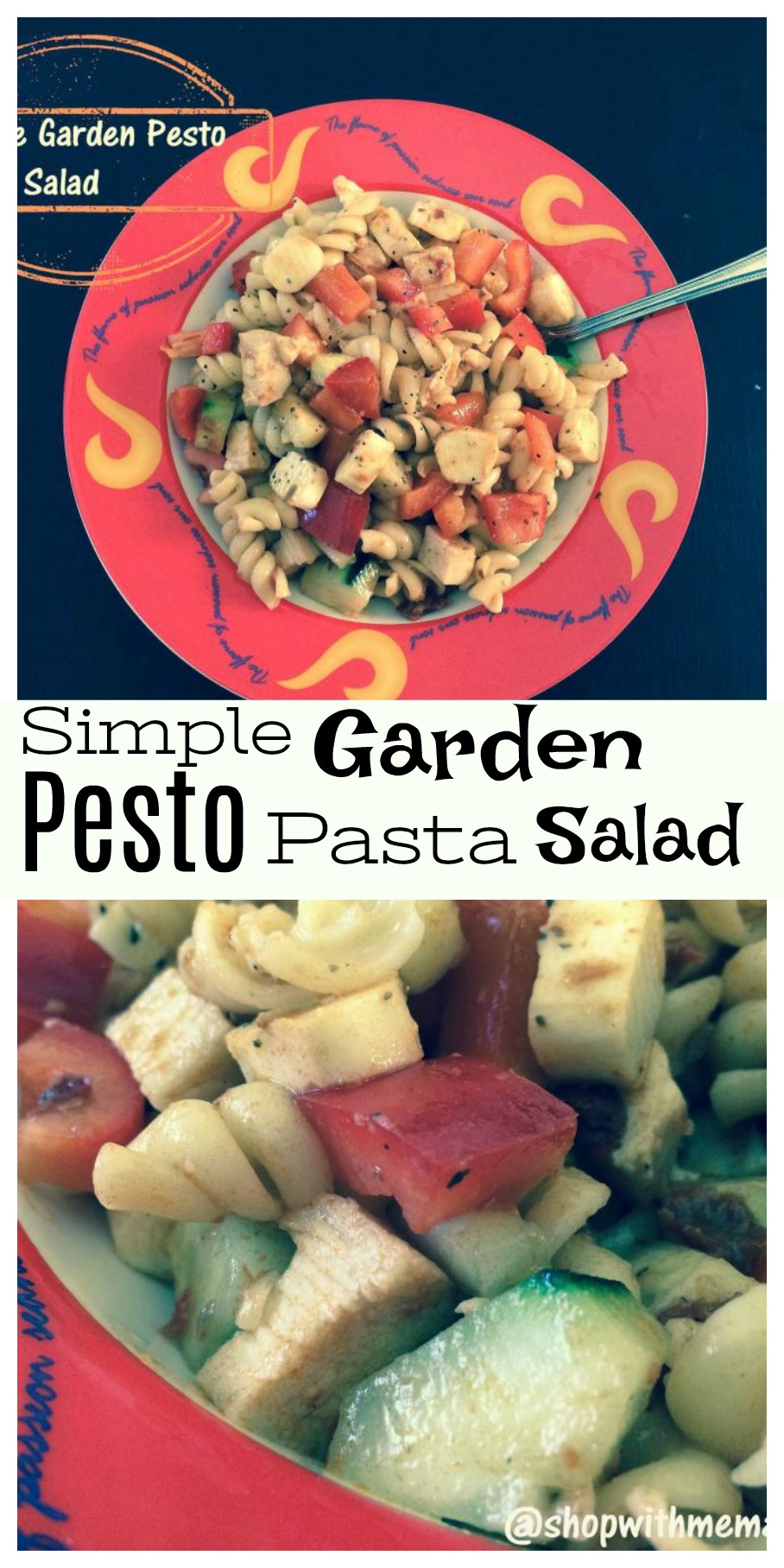 Also, check out my recipe for bahmi!!!