Congrats to Theresa Janke
I participated in this program on behalf of Jockey and The Motherhood. All opinions are my own

I don't think I have ever really been a 'sweatpants' gal. But, I am definitely a 'yoga pants' gal! I wear them ALL the time when I am at home! Out of the house, nah, I opt for jeans 🙂
But, since it is summertime and things are heating up, I want to be even more comfy and not so confined to my yoga pants, know what I mean? I want total comfort! And, I want my legs to be able to BREATH! Especially when I workout in the mornings, from the comfort of my home! Hey, I think it is time the women of America join Jockey to redefine what comfort means, because there's more to comfort than sweatpants. Don't you agree?!
I received a super comfy pair of Jockey® Skimmies® slipshorts to check out. Oh my goodness, they are soo comfortable. Not only are they comfy though, they don't have any panty lines!! Yay! I HATE panty lines showing when I wear my yoga pants! Plus, if you have a problem with chafing (or over-exposing yourself, lol), these are for you!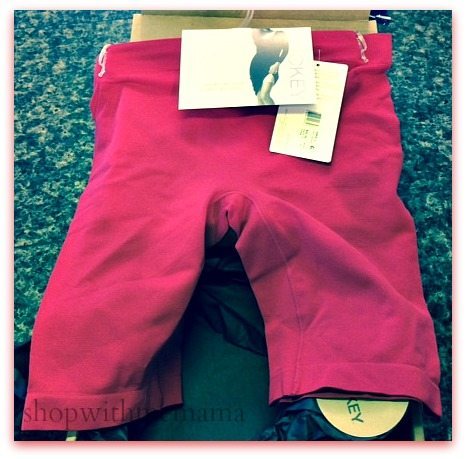 The  Jockey® Skimmies® slipshorts gives me the freedom to wear whatever the heck I want, without worrying about wardrobe malfunctions in the nether region area. No body wants that!!! They are SO soft feeling and I love the length on them too. They are breathable and I don't find myself sweating profusely, when I wear these. I really like them.
In honor of the wonderful and super comfy  Jockey® Skimmies® slipshorts,  Jockey is challenging women to "Seize the Day in Skimmies®" through a series of challenges designed to help women push past their comfort zone and experience freedom and spontaneity thanks to Skimmies® slipshorts. This will go through June 20th! Everyone who participates will have a chance to win a free pair of Skimmies® slipshorts and other great prizes.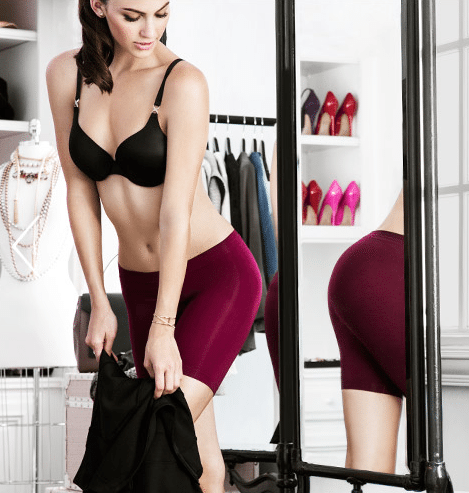 MY personal challenge is this: When does goofing off pay off? 
Well goodness, I am the queen of goofing off and not being serious (most of the time!). If you are friends with my on Facebook, you probably already know this 😉 So, I say that goofing off, pays off MOST of the time! Especially when you are having a horrible day OR someone you know is having a hard time, make them laugh! Heavens, everyone LOVES to laugh, right? I am sure that if someone makes you giggle a time or two, you won't get mad at them and soon your mood will turn a bit better, promise! I goof around lots in this house and my kids love that about me! I am off the wall silly and that is one thing I love about myself 🙂
I invite you all to particpate in the "Seize the Day in Skimmies®" challenge. It is so fun and you could win some really great prizes! Yay!
And, if you want to, go ahead and explore Skimmies® style tips, outfit ideas and more from The Zoe Report!
You can also check out Skimmies (R) in the "Workflow" section of the upcoming August/September issue of Working Mother Magazine.
Win!
One reader will win an assortment of Skimmies® products for themselves (retail value of $50+)!
How?
Easy! Just use the RC form below! GL!