*product was received, opinions are mine.

I was contacted by Skinnytees and was asked to review a few items from their site. I chose the Basic Tank and the yoga pants, but they did not have the yoga pants in stock, so I received the tank, long sleeve v-neck top and the Skinny Leggings.
The tank is a perfect length to hip your hips. I love how long it can go or you can cinch it up and change the length up a bit. I wear this ALL. The. Time. For real! The only thing about this tank is that it DOES roll up like crazy at the bottom and I find myself having to constantly unroll it and pull it down a bit. It is super comfortable and does not shrink up when washed/dried. It does get bally after a couple washes, so you might have to break out that lint roller!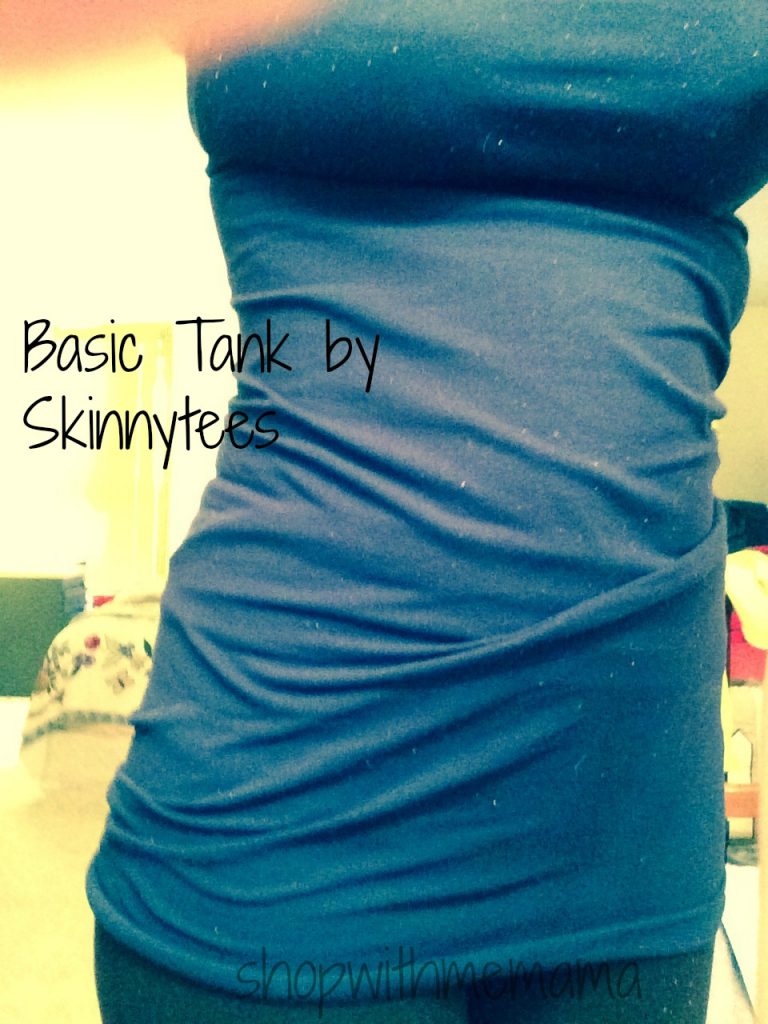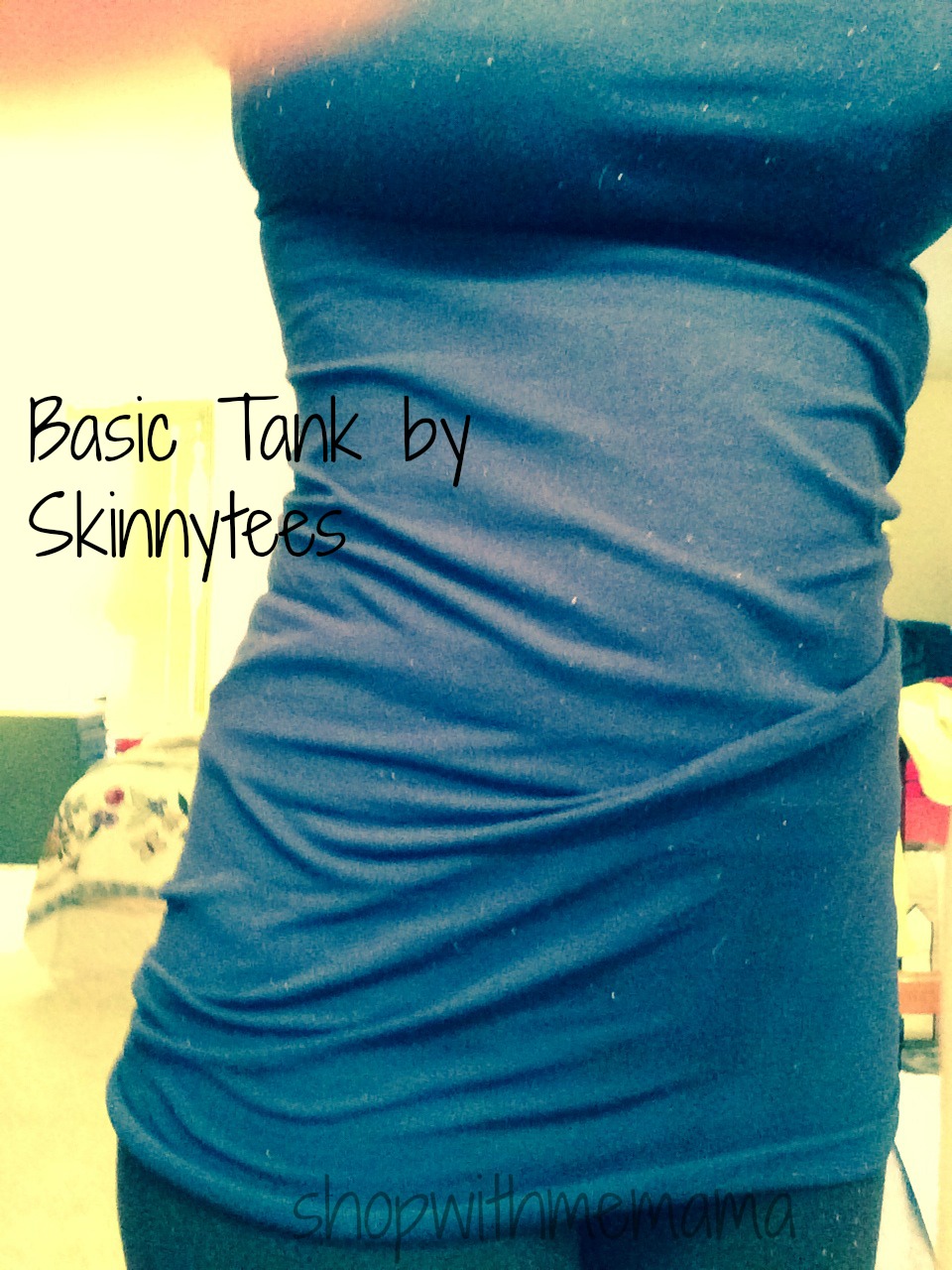 The Long Sleeve V-Neck top is cute. It looks sooo tiny, but when you put it on, it fits perfectly. I love how soft it feels and the sleeve length is perfect for me. It slims down the top part of my arms, which I love and makes me look a pound or two lighter. It does not, however, give any support in any other places (like tummy). I do wish this shirt was a bit longer because I find myself pulling it down a lot when ever I bend down. Other than that, this top is a favorite of mine to wear.
The leggings, I was taken aback when I saw them! My daughter immediately thought they were for her, LOL. They are TINY!!! My daughter, who is 6 wore them for a good part of the day before I was able to try them on! They certainly are comfy and I was very surprised that they fit me so well. They definitely slim me down a bit and hold me in the right places. I wear these with a longer shirt to cover my bottom. They are comfy and feel great, so I am pleasantly surprised with these leggings.
About Skinnytees:
Skinnytees is a collection of tanks and tops for fun, flirty and fabulous women. Started in 2009 by fashion industry veteran Linda Schlesinger, skinnytees was created to quell woman's most essential need and hardest fought fight…the search for the "perfect tank!" The line began with just a handful of colors and one simple, but perfect, one-size-fits-all style. Soft, seamless and fitted, skinnytees shape, flatter and frame the body whether worn alone, layered, over or under clothing. With over 120 colors and prints and over 60 different body styles including tanks, tees, tops, skirts, dresses, bandeaus, leggings and active wear skinnytees fit any occasion.
Skinnytees has lots of slimming clothing. You should check them out!
Buy
You can purchase Skinnytees (The Diet You Can Wear!) clothing by visiting them online at http://www.skinnytees.com/.