Ever have to go out and run errands with your sleepy little one in tow? Putting them in a stroller while running those errands can make baby very fussy if he/she is tired and cannot sleep because the sun is in his eyes! What person could? That is where the SnoozeShade
 comes in 🙂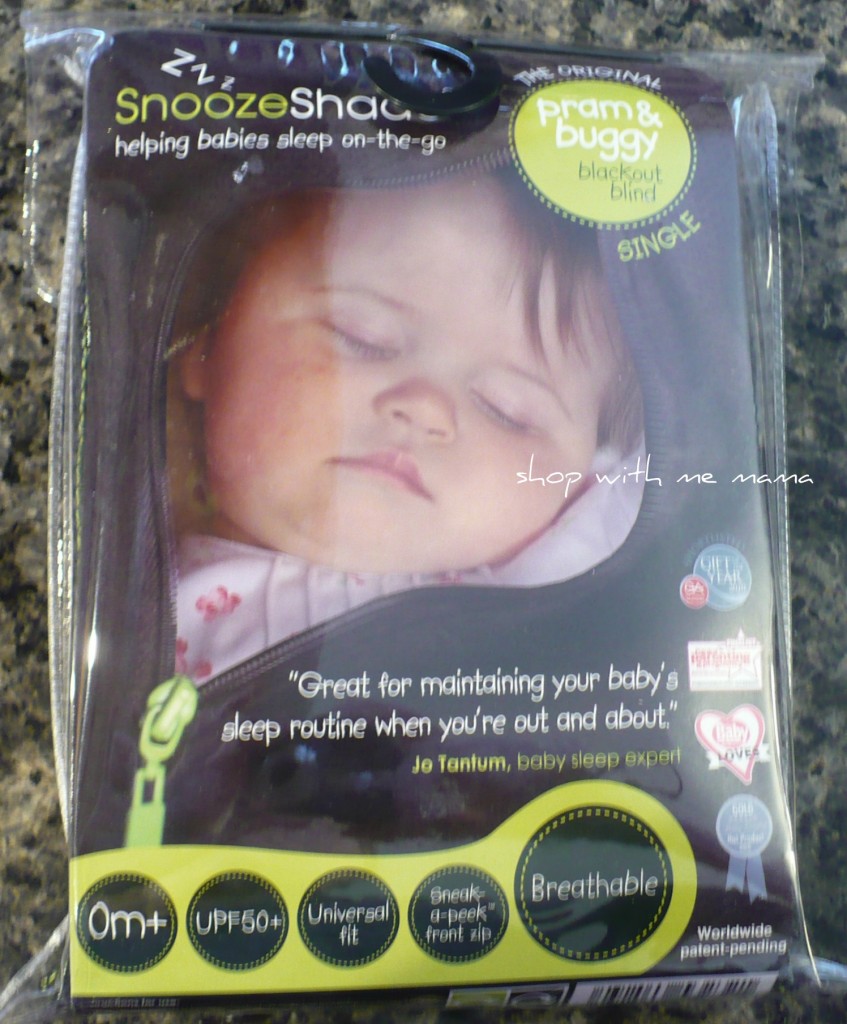 SnoozeShade
is a great product to help baby get their naps in, even when on-the-go! The SnoozeShade helps to provide a dark and comfy sleep environment for your little one. It is light, easy to transport and works great. It is made from a double layer of soft dark breathable fabric, SnoozeShade Original provides a shady and well-ventilated sleep environment by blocking 94% of light. And, if you are a worry wart like me, you can easily check on your sleeping baby using the 'sneak-a-peek' zip at the front!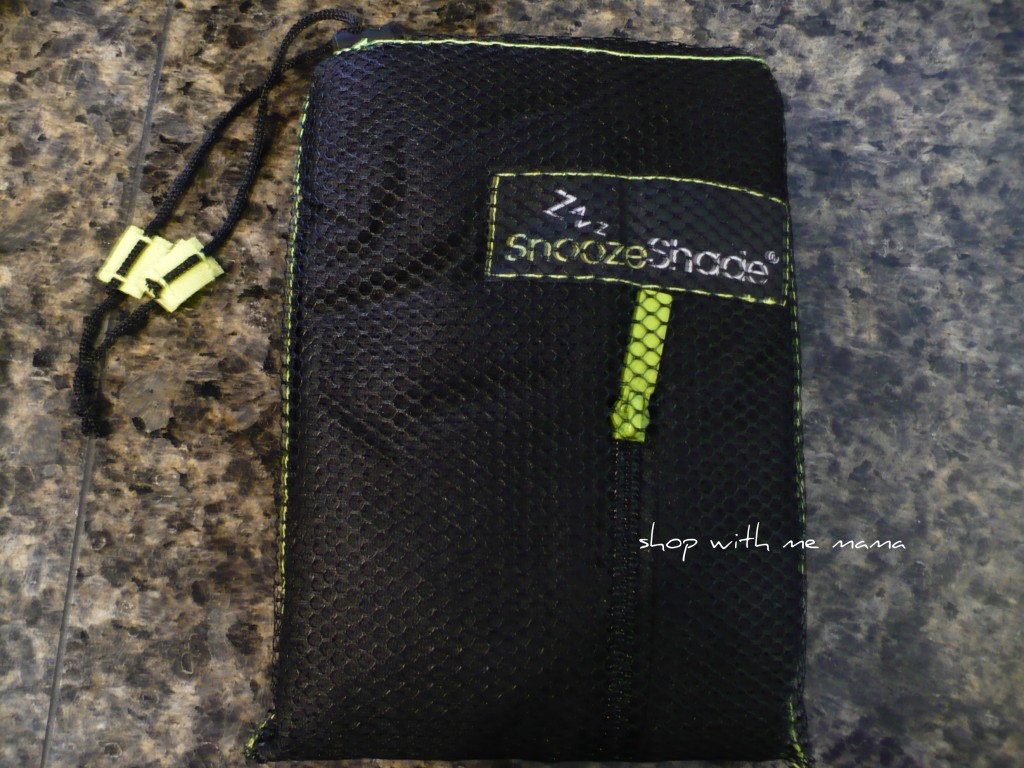 SnoozeShade
Features (Taken From Their Site):
Elasticated top and sides with easy-to-attach Velcro straps ensure SnoozeShade Original fits easily to most popular prams and strollers.
Bright coloured trim and straps are useful to give some extra visibility for you and your stroller.
Protects babies from the sun with the highest level of sun protection – UPF50+.
Tested to all current British, European and US safety standards.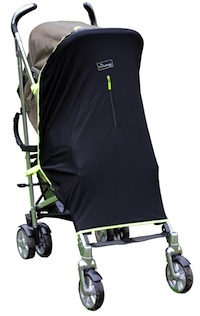 The SnoozeShade
comes with a free storage bag, so you can easily put this in your purse and go. It also comes in your choice of three trims, Safety Green, Latte  and Powder Pink.
 Buy
You can purchase the SnoozeShade online at Amazon.com or by visiting SnoozeShade.com!
Disclosure:
I was sent product for this post, thanks! This post includes my affiliate links.