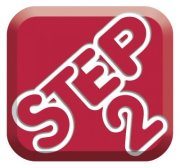 Step2 All Around Easel for Two (pink) Review! Hot Toy For the Holidays!
My kids are so creative, I just love it. They are always drawing on paper (or my couches when they were younger, sigh!) and they love using glue sticks, safety scissors and colored pens! The more crafts around them the happier they are. I love it!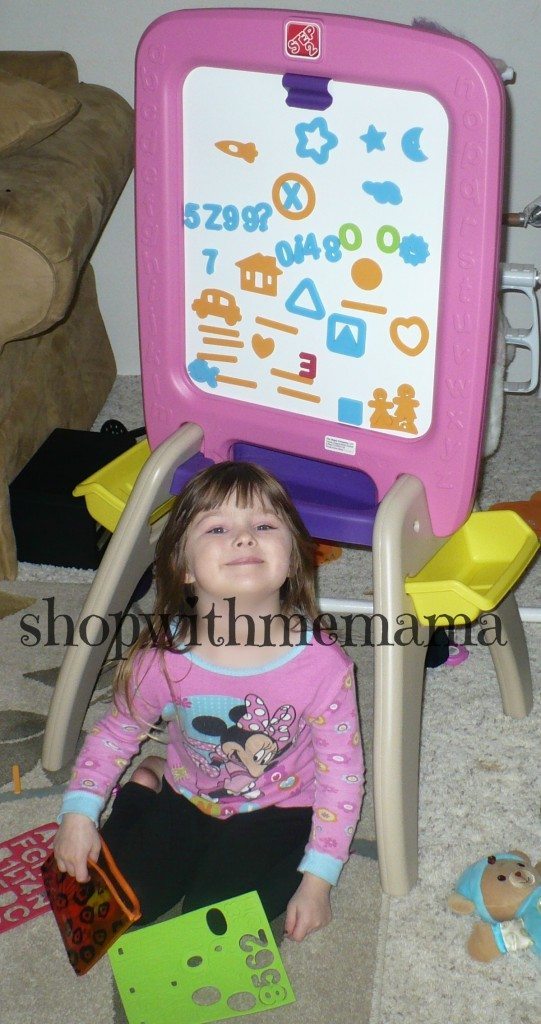 So, when we received the Step2 All Around Easel for Two in pink, my kids were really happy! This actually arrived when I was at the doctors for a baby appointment. When I got home, my hubby had already had it set up and my daughter was happily playing with it! So, I did not get to see the setup part of this, but hubby said it was VERY easy to do and he had it up in no time!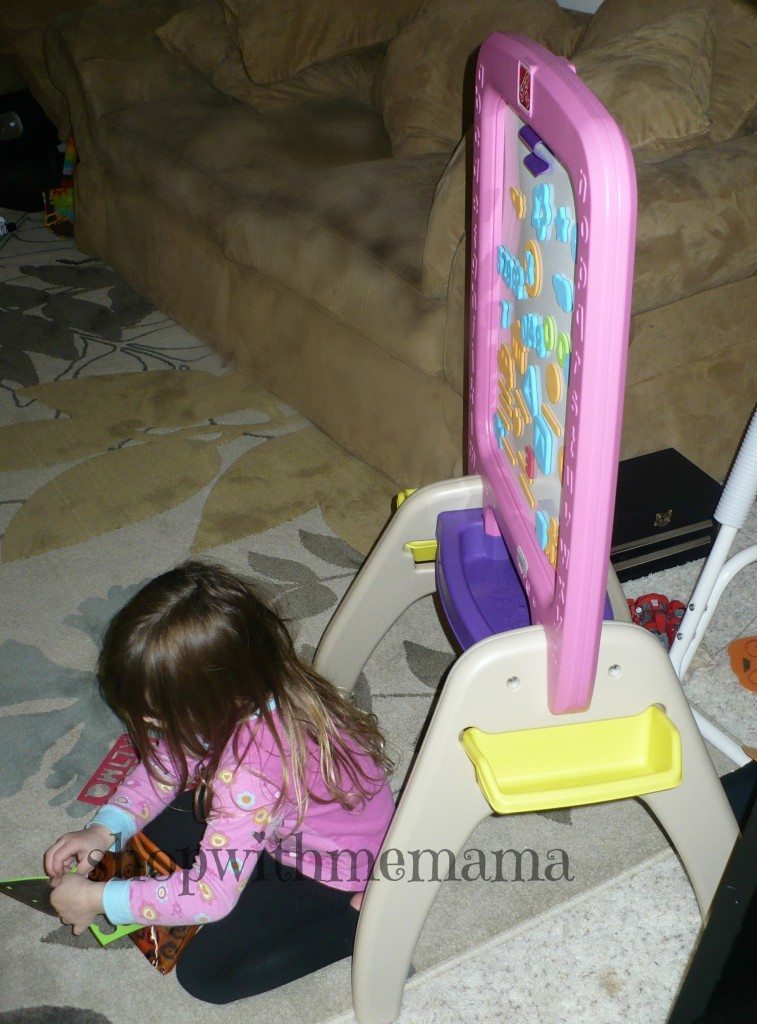 My daughter had a lot of fun punching out all of the magnetic pieces that go with the board. She was creating masterpieces with the magnets! Making houses, people and much more! One side of this board is a magnetized dry erase board and the other side is a chalkboard, so two kids get to play with this at the same time. That makes it REALLY nice when you have two kids that fight over EVERYTHING! This way, since two kids can play with this, there is no fighting! Yay!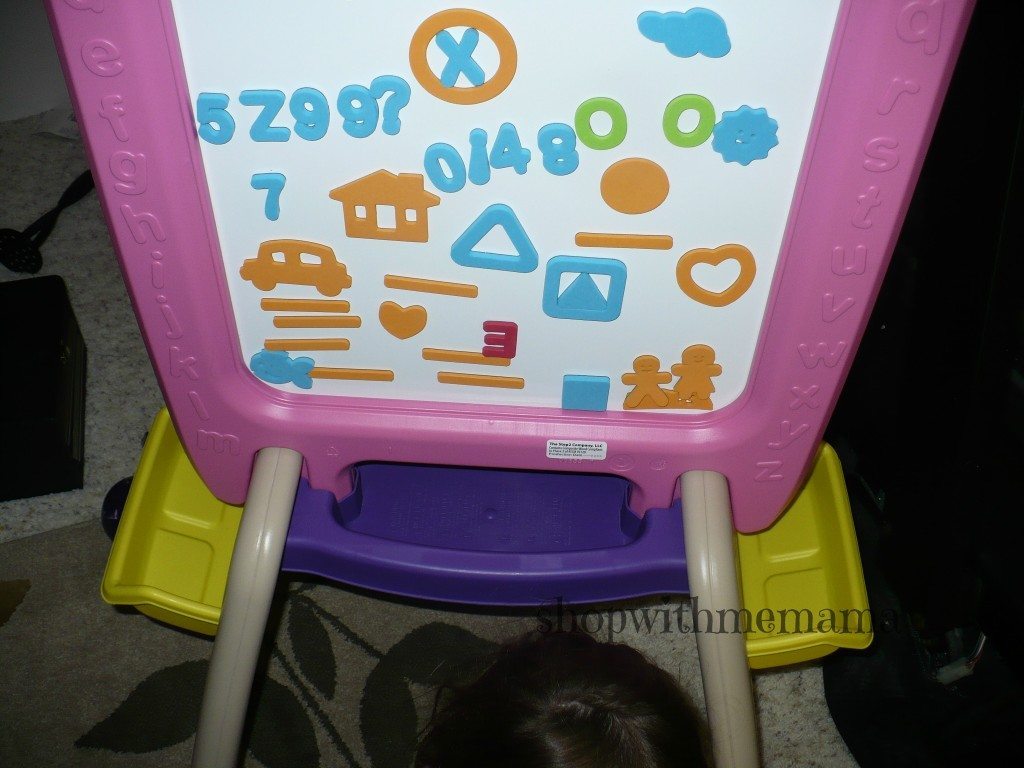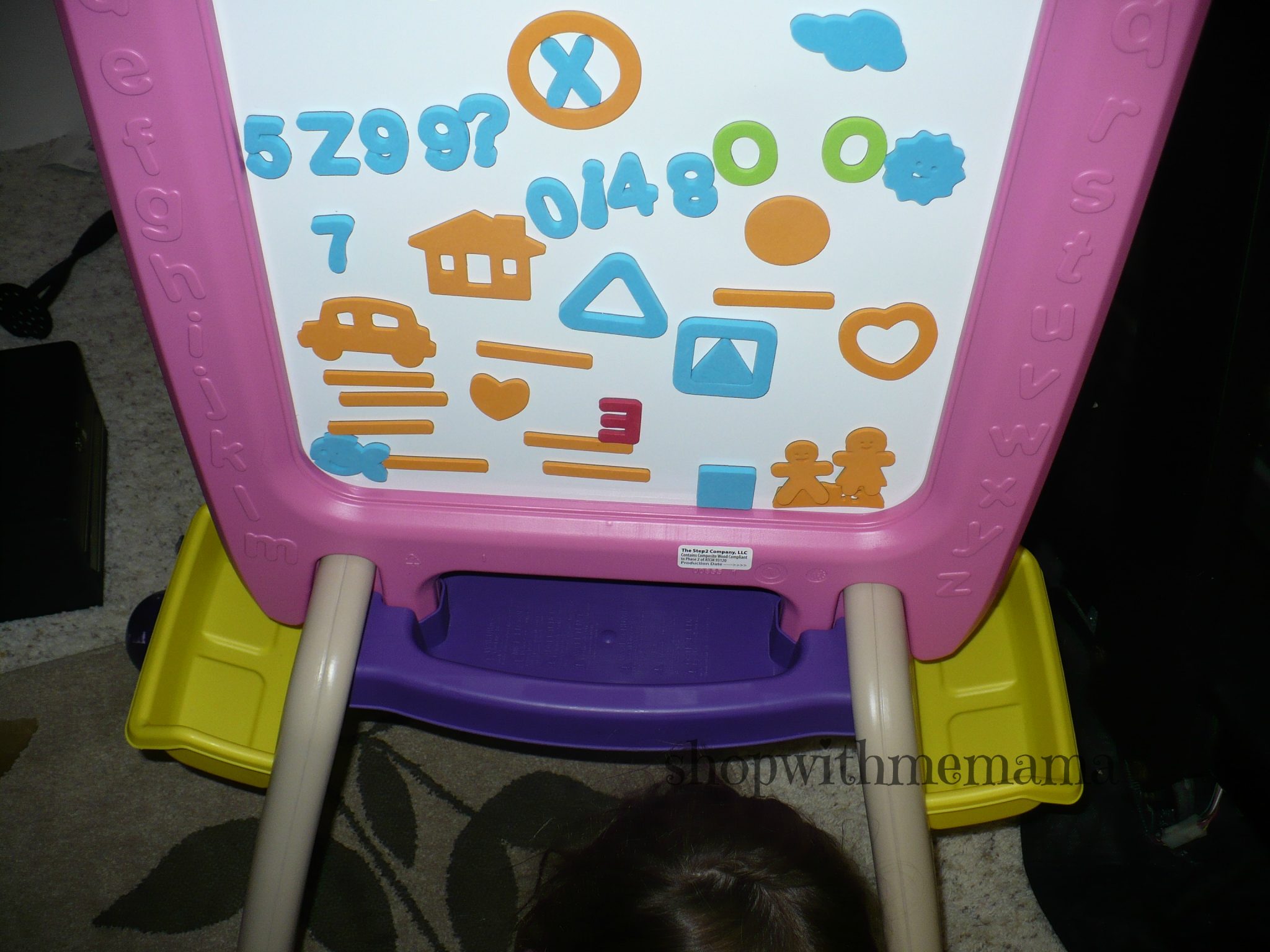 The only thing I did notice about this easel was that it has a chalkboard, but does not come with an eraser or chalk that I saw or dry erase pens. So, when my kids wanted to play with the chalkboard side, I had to find some chalk for them, dry erase markers and an old rag. Other wise, I am happy with this easel and so are my little ones! They literally spent 3 hours the first day, using the Step2 All Around Easel for Two!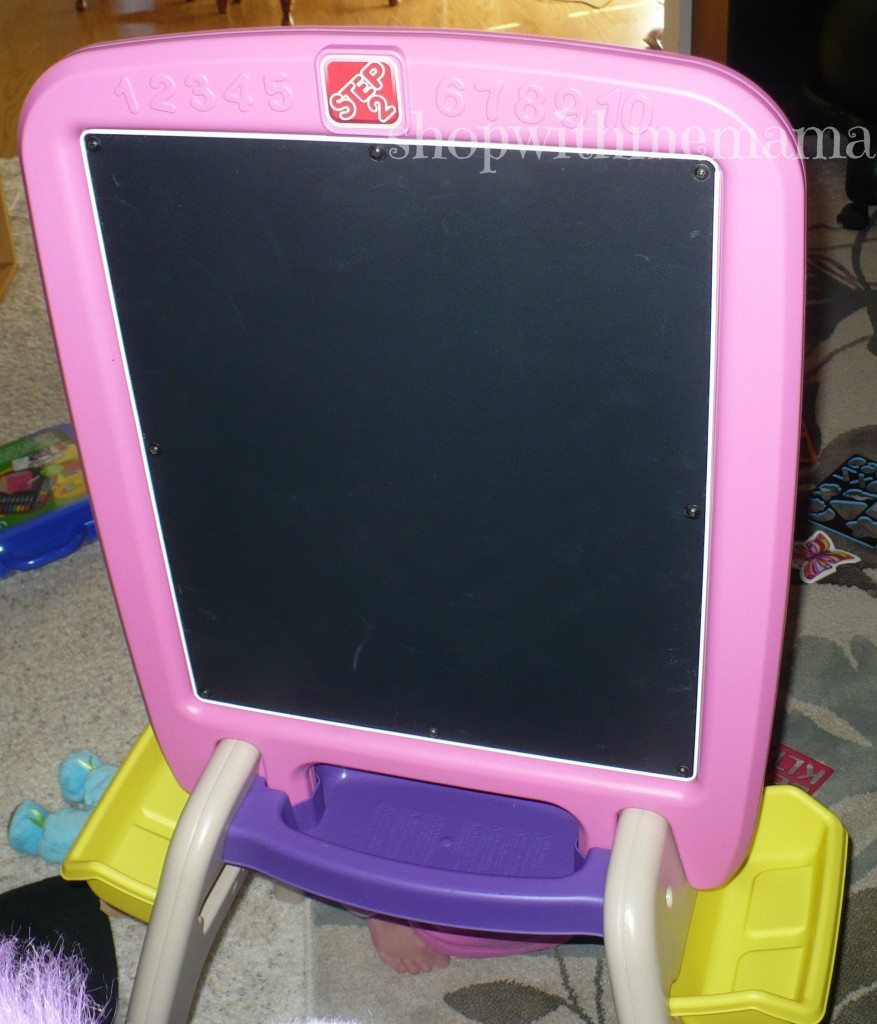 I really like how sturdy the frame is on this easel and when you need to lift it from room to room, you can, easily. It is not heavy and quite easy to lift. I also like the little compartments all around it, to keep the magnetic pieces, chalk and dry erase pens. Very handy! This easel also includes a clip to secure artwork, two removable and easy to clean storage bins and a 94 piece foam magnet letter & symbol kit.
The price on the Step2 All Around Easel for Two is just about right too! It retails for only $39.99!! Totally affordable. This is great for kids ages 3 and up!
Buy
You can purchase the Step2 All Around Easel For Two in Pink, online at http://www.step2.com
I am a part of the Step2 Test Drive Moms and receive products, on  occasion, to review and keep. The above thoughts and opinions are mine. The Amazon link is my personal affiliate link, Thanks!