School may be out of session, but activities tend to pick up in the summertime for most families. The kids' days are filled with camp and summer sports like baseball, soccer, and volleyball. The warm weather is also ideal for outdoor events, day trips, and family vacations. Part of ensuring that everyone is ready for the busy yet exciting season means selecting the appropriate attire.
While summer fashions for the entire family typically consist of sundresses, skirts, tank tops, shorts, and short-sleeved shirts for women and little girls and shorts and polo shirts or t-shirts for men and boys, footwear is another story.
Considerations When Buying Shoes
Looks and affordability are essential factors when shopping for summer shoe trends, but there are other factors you don't want to overlook.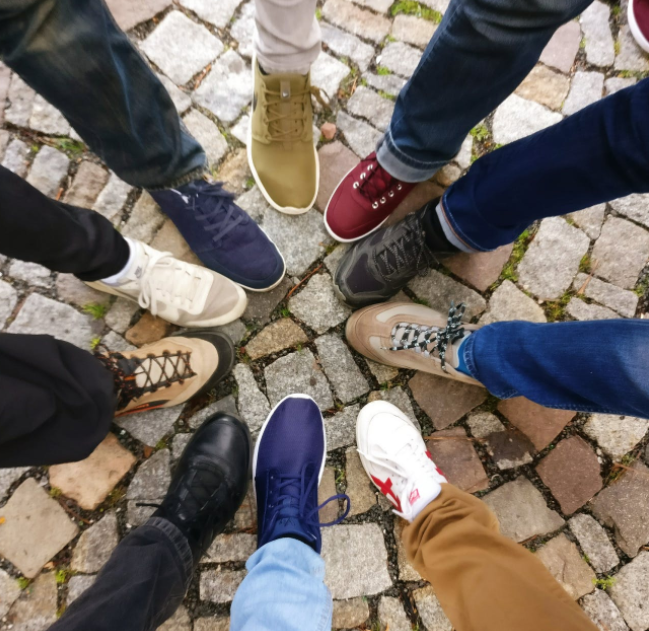 Fit –

While this one might seem obvious, you'd be surprised how many people buy shoes that are too snug or loose on their feet. Tight-fitting shoes will leave your toes feeling cramped and cause your feet to sweat. After a few minutes of walking, you will also experience great pain and discomfort. Loose shoes are tripping hazards that you should avoid at all costs. They can also cause leg, back, and neck strain as you try to use your feet to keep them from falling off. If you're not sure what sizes you need, it's best to have your foot sized to ensure the appropriate fit.
Materials –

Having sweaty feet in the summertime is the absolute worst. Your feet feel clammy and easily slip and slide inside the shoe. Not to mention, it creates a foul odor. When shopping for summer shoes for the family, stick to shoes made from breathable materials or have designs that expose your feet to the open air.
Durability –

The last thing you want is to put on a shoe that falls apart with too much physical activity. Flimsy shoes can increase the risk of injury. It's best to select durable shoes that can withstand all the action.
Arch Support –

Whether you're buying

casual sneakers for women

or athletic shoes for children, arch support is necessary. Your arches help balance your body weight and move forward when walking or running. Ultimately, wearing flat shoes with no support can cause pain and increase injury risks. Look for shoes with insoles that flow with the arches of your feet and provide some cushion for added comfort.
Trendy Shoe Styles The Entire Family Will Love
Now that you have a few basic parameters for selecting the best summer shoes for your family let's look at some trendy options that work for men, women, and children.
Canvas Sneakers –

You can't go wrong with a pair of canvas sneakers, no matter your plans for the day. They come in various colors and patterns, and shoe sizes to fit the whole family. Although canvas sneakers have flat outsoles, they're often made from comfortable, conforming, and shock-absorbent rubber. The insoles also offer added cushion to support your arches. They pair well with everything from sundresses and mini-skirts to cargo pants and shorts.
Fisherman Sandals –

Another summer shoe option for families is fisherman sandals. It's a timeless pair of shoes perfect for outdoor adventures. They come in an assortment of colors, styles, and materials. Inspired by fashions from the 1940s, fisherman sandals are closed-toed with interwoven straps and a buckle around the ankle. They have a durable rubber sole, arch, and ankle support. For women, there are also fisherman sandals with chunky heels.
Athletic Sneakers –

While canvas sneakers are fantastic footwear for leisurely outdoor activities, athletic shoes are best for rigorous activities. Your kids will likely need at least one pair of athletic sneakers for camp or community sports. They also come in handy for long walks, hiking, running, camping, and other summer activities you may have planned. Athletic sneakers prioritize comfort, support, balance, and performance and come in various styles and colors to suit your family's needs.
Buying shoes for the entire family isn't always easy, but it's a necessary task as the seasons change. You'll need the proper footwear as you engage in typical summer activities like summer camp, community sports, outdoor events, and family vacations. Hopefully, the above shopping tips and summer shoe trends will assist you in finding fashionable yet comfortable shoes for you and your family.