*Summer Teaching Toys For Kids were received. This post includes my affiliates links.
Is your child in the summer slump? My kids tend to get into a slump after about a month of being on summer vacation and it drives me bonkers! I want my kids to entertain themselves so that I can get some work done.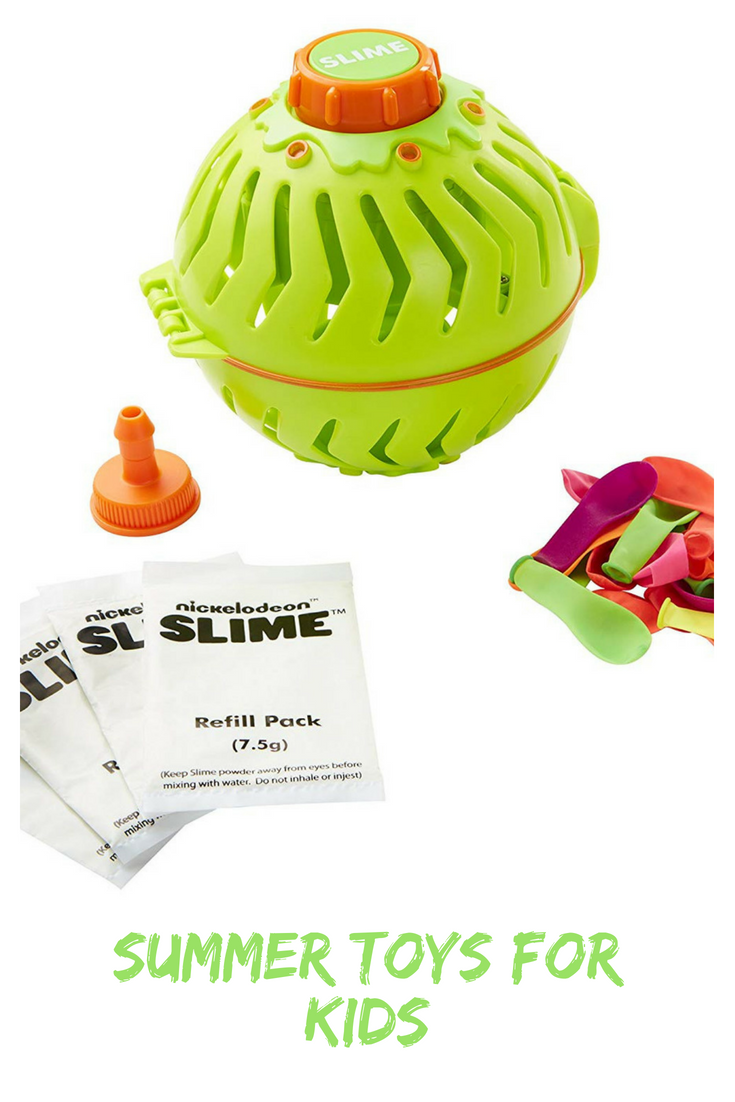 During the summertime, I don't get time off like my kids do, so I try to do most of our traveling during the weekends and on some not-so-busy work days during the week, I will take off with my sweet babies down to the river and have some much-needed time away from the house.
Summer Teaching Toys For Kids
We recently discovered some cool, teaching toys sold by JAKKS Pacific. They have your summer covered with fun, outdoor and indoor toys for your kids this summer! Now I don't have to keep my kids busy, I let the toys do it for them. I want my kids to find things to do on their own, without my guidance! They need to use their imaginations more.
The summer teaching toys I am talking about are the following:
Fly Wheels. These awesome tricycles have surpassed Big Wheels for the top-selling kid's trike, and are sure to take kids on all their adventures this summer. The Fly Wheels™ come in 10-inches and 15-inches and feature extra large front wheels to grip the sidewalk. Kids will love to zip around their neighborhood with their favorite characters.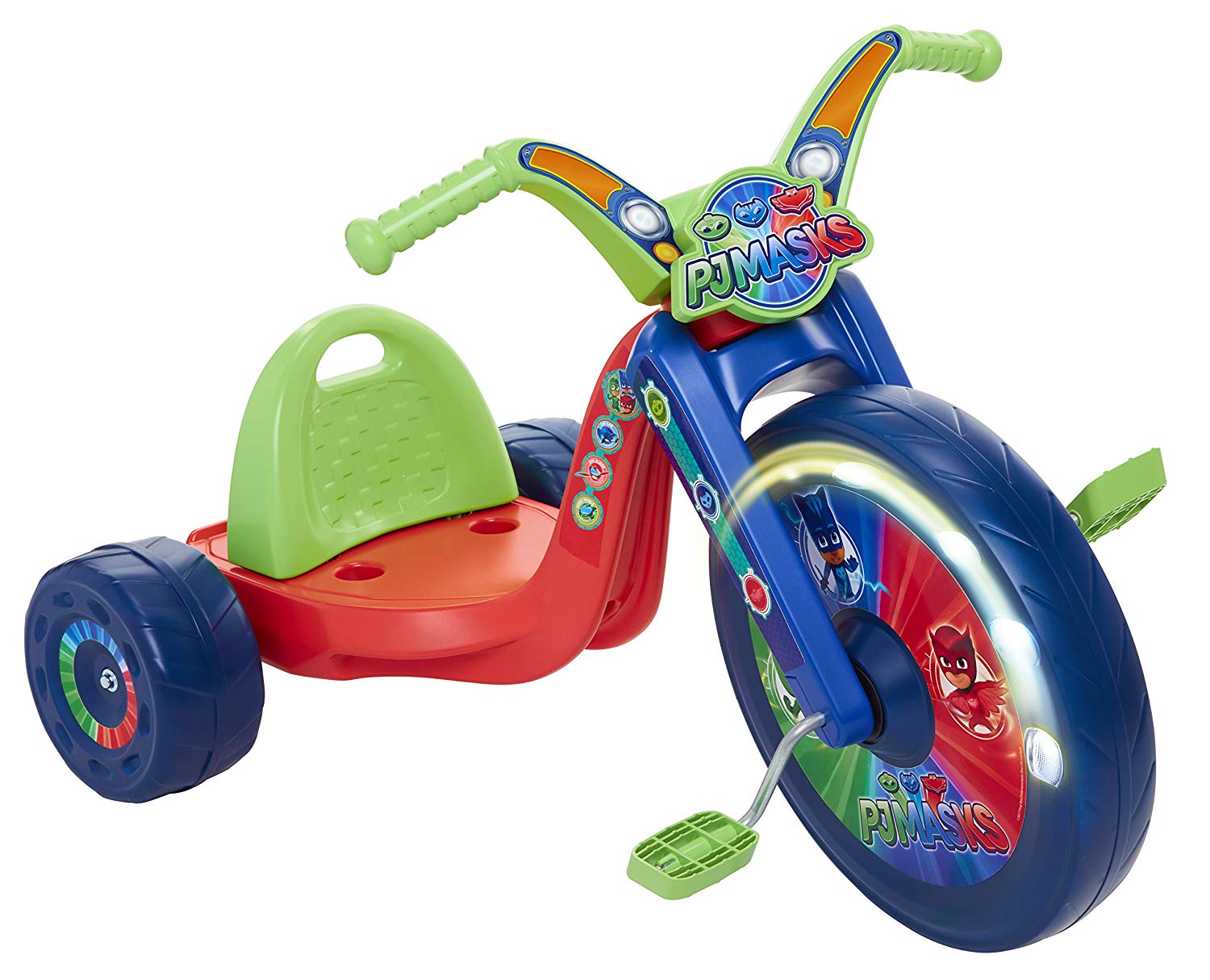 The Fly Wheels Jr. Flyer and Fly Wheels 15-inch Cruiser have lights and sound as your child ride, and feature brands including Mickey Mouse, Minnie Mouse, PAW Patrol™, PJ Masks, Peppa Pig, Cars 3, Disney Princess, Disney Frozen, Avengers, Spider-Man, and Incredibles 2. Fly Wheels™range in price from $29.99 to $59.99 and are recommended for kids ages two to four years old. These come in a big box and you have to assemble them.
What Can Your Child Learn From Fly Wheels?
Independence!!!! They learn to play by themselves while enjoying the great outdoors on their very own Fly Wheels kids trike! So much fun! Now I can grab a moment to myself as my youngest zips around our yard! Yay!
Maui's assortment of hoops! These hoops are totally awesome and my kids love them. Maui's assortment of hoops are great for solo play and fun with friends! The Wave Hoop™ is great for both beginners and experienced hoopers, and it is no wonder that over six Wave Hoops™ are sold every minute! In fact, we have sold enough Hoops this year if stacked together would be the 56th world's longest tunnel! This patented liquid-filled hoop adds weight, and creates centrifugal force to help kids learn to hoop! Exciting new trend patterns include tacos, fruit, and unicorns.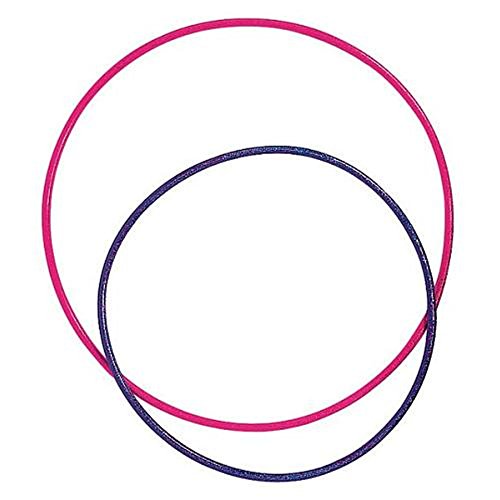 Next, there is the Ultimate Light Ups Hoop, which features light up modules that illuminate as the hoop rotates and features fresh new color combinations. The Braided Hoop is another super cool alternative, which features unique braided designs and all new colors. These hoops range in price from $3.00 to $9.99 are recommended for kids ages six and older.
What Can Your Child Learn From These Hoops?
Coordination for sure! Keep your hoop up for as long as you can! Keeps your child active, and keeps them engaged in an activity that will get their little hearts beating.
The Automatic Slime Drencher™ is a hot-potato inspired game for two or more daring players. Load up the reusable Automatic Slime Drencher™ with a Slime-filled balloon to get started. Kids wind up the timer and then pass around the Automatic Slime Drencher™ until the winner gets Slimed!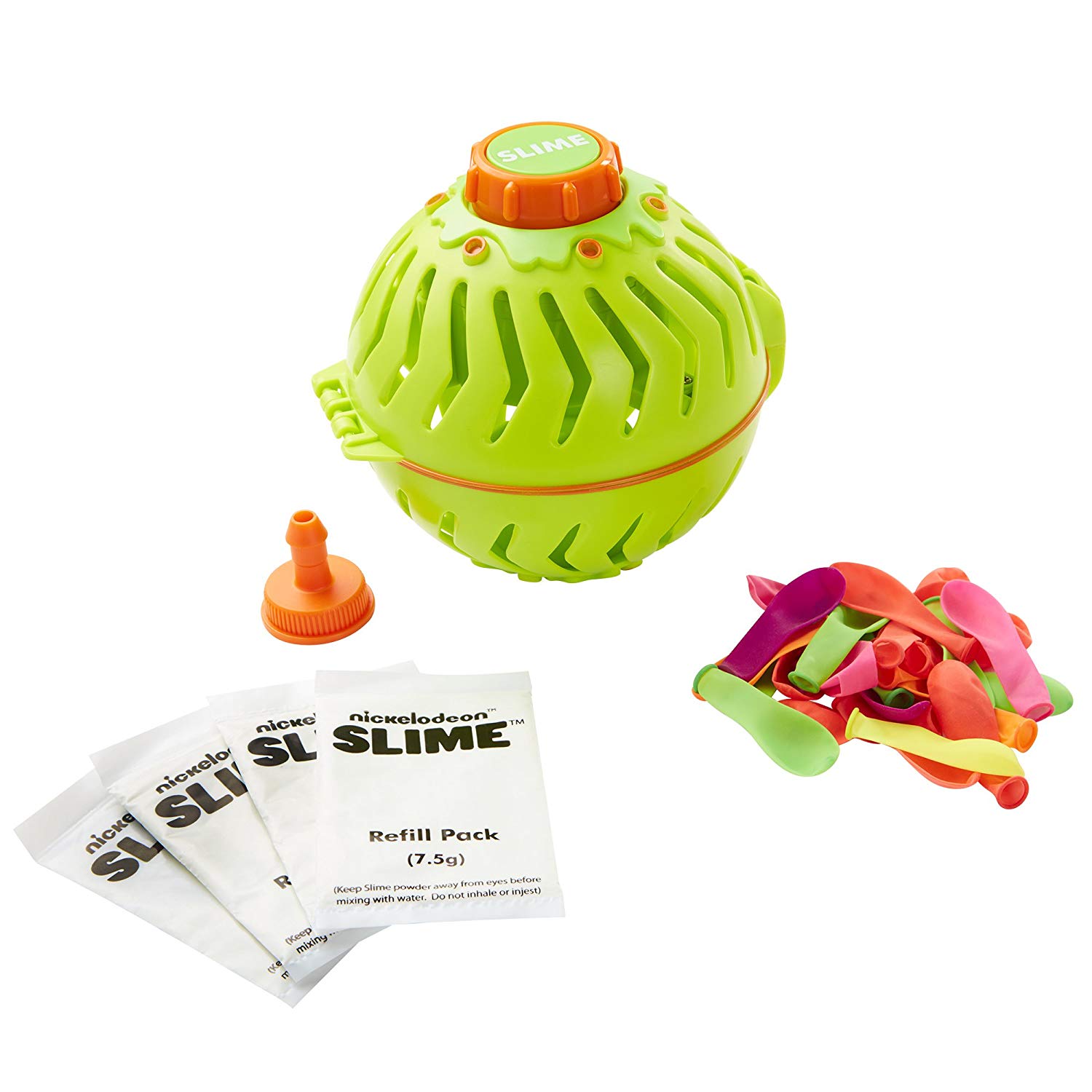 The Automatic Slime Drencher™ includes four packets of Slime powder, which mixes with water so kids can make their own Slime. Fill the balloons (24) with mixed Slime using the included nozzle and load into the reusable drencher. The Automatic Slime Drencher™ is available for $19.99 and is recommended for kids ages six and older.
What Can Your Child Learn From The Slime Drencher?
How to get moving and make every second count! This fun slime drencher really gets your kids thinking and keeps them on their toes! I mean, who wants to get slimed???
G.L.O.W.™, which stands for "Go Light Our World," encourages kids to enjoy hours of fun creating mesmerizing light trails and patterns as they twirl this easy-to-use light-up glow stick. With 100+ unique multicolor light patterns and trails, kids will enjoy twirling this 7-inch light-up stick to create their own unique light shows. The G.L.O.W.™ Stick will be available at the end of July for $24.99.
What Can Your Child Learn From G.L.O.W.?
They learn to be creative with the lighting! This is so much fun and can be swung around to create some really pretty light trails. My kids love theirs! AAA Batteries is not included!!
For those of you with younger kids, how do they stay busy during the summertime? Besides family travel, what are some things you do at home, that will keep your kids happy for at least 5 minutes? Do you have suggestions on fun, teaching toys?
Win!
One lucky person is going to win two fun teaching toys for their kids this summer! The fun teaching toys you can enter to win are:
The G.L.O.W.™ Stick
Automatic Slime Drencher™
Rules
The contest is open to US 18+. Giveaway will end on August 11, 2018, at 11:59 PM MT. Winner will have 48 hours to confirm their win after I email them, or a new winner will be chosen. I am not responsible for lost or stolen mail.